Quarter 3
2020 Highlights
Pulitzer Center on Crisis Reporting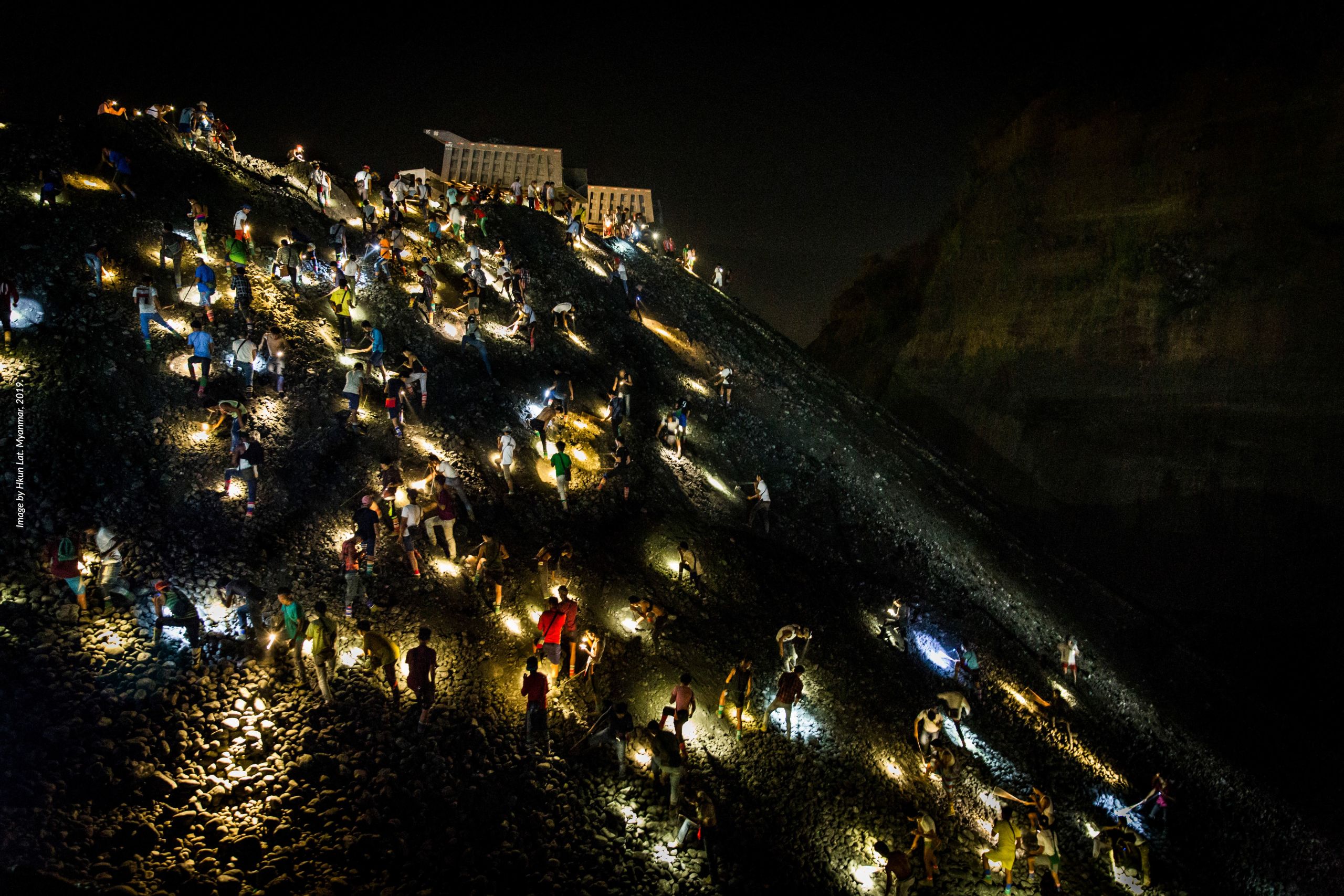 Extraordinary reporting. A redoubling of our commitment to our K-12 and university partnerships, even amid the challenge of shifting from in-person to digital. The most significant expansion in staff capacity in our history.
Through the third quarter of 2020, our support for reporting on coronavirus has resulted in over 200 stories, with diverse news partners from throughout the globe. We focused in particular on the disparate impact of COVID-19 on people of color and marginalized communities. In our Bringing Stories Home and Connected Coastlines initiatives we demonstrated the power of collaborating with regional news outlets throughout the country. In the Rainforest Journalism Fund we brought the same approach to a global initiative that addresses the existential climate challenges that will determine the planet's fate.
We put into practice the purposeful approach to diversity, equity, and inclusion that we developed over months of staff discussion. We have much left to do, but our DEI policies have already contributed to more systematic recruitment and retention policies—and to a dramatic increase in the diversity of backgrounds and experiences reflected in our staff and our grantees.
We are grateful as ever to the individuals and foundations who have sustained our work over nearly 15 years. We are especially appreciative of the more than $6 million in new funding this quarter, including support for multi-year reporting initiatives on rainforests and on gender equality and economic empowerment.
One of the projects we supported was the heartbreaking story from Nadja Drost and Bruno Frederico, for PBS NewsHour, on migrants from all over the world making the harrowing crossing of the Darien Gap, the lawless jungle on the border of Panama and Colombia, in hopes of reaching the United States.
"THANK YOU," one viewer wrote. "Thank you from the bottom of my heart. We are missing so many stories from a world so few Americans even know exists."
The Pulitzer Center's mission is to ensure that those stories get told—so we all can make informed decisions on the issues exposed.

Jon Sawyer, Executive Director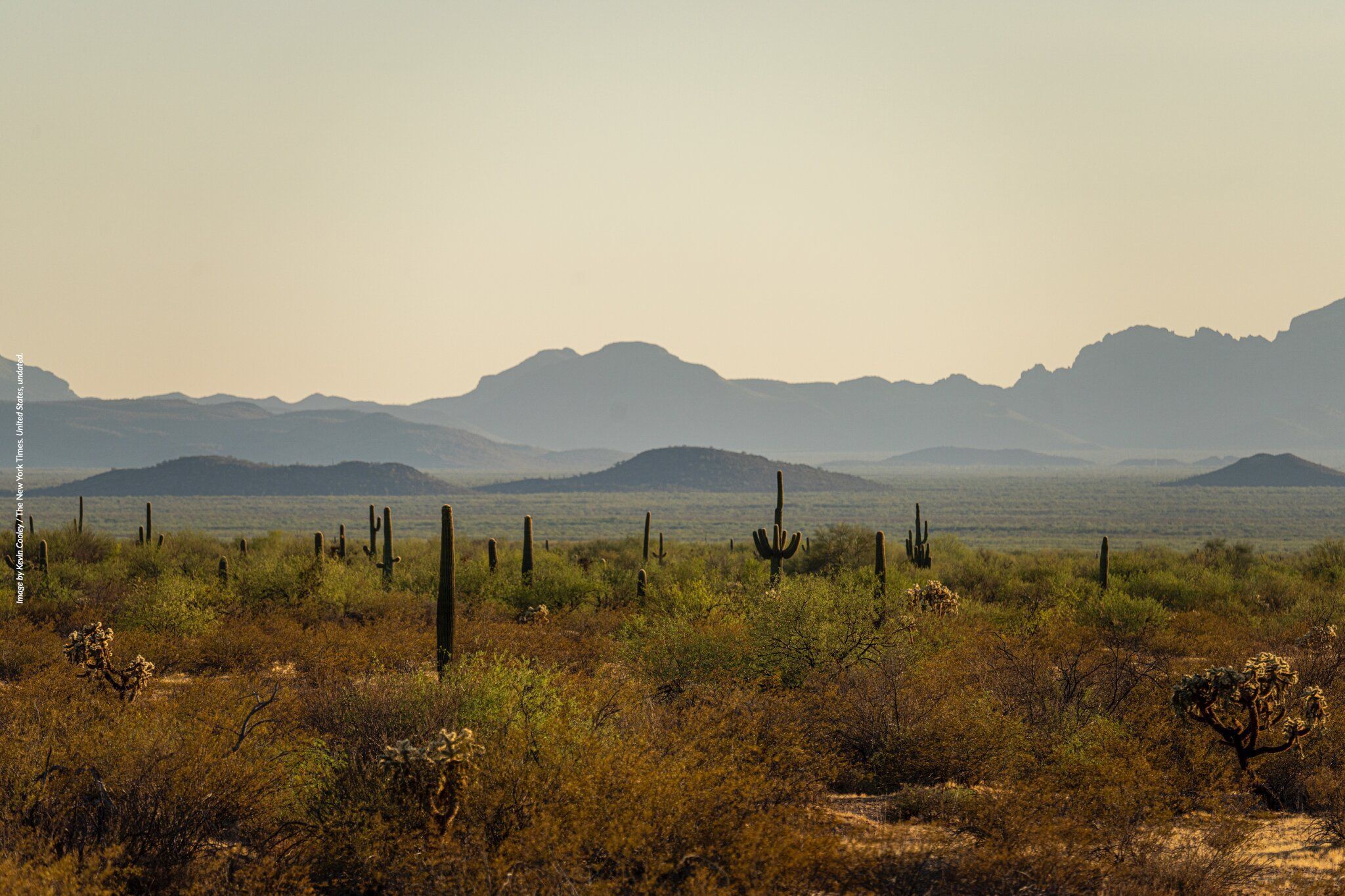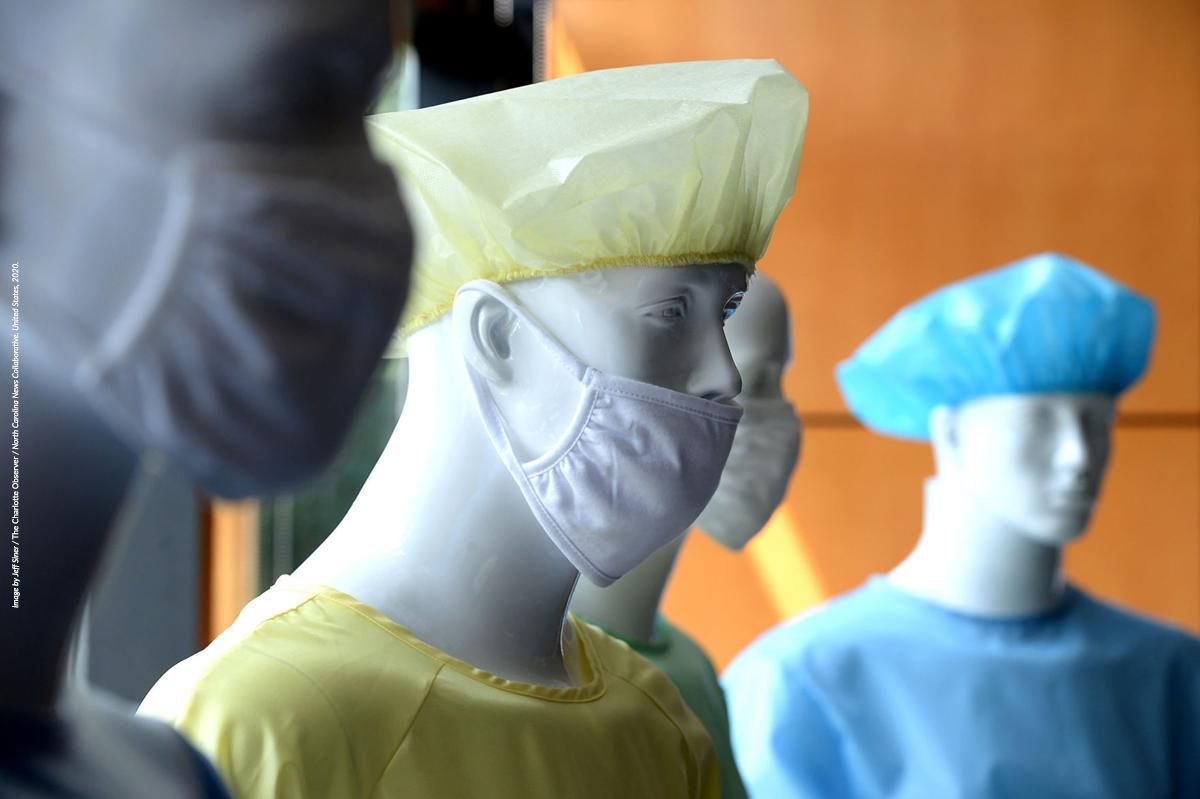 We have approved 125 projects for a total of over $1.2 million since the beginning of the year, including 41 new projects in the third quarter. The news cycle has been dominated by coverage of the global COVID-19 pandemic, but we have also supported major projects dealing with industrial-scale human rights violations in China, political unrest in Belarus, and how climate change is driving migration. Major collaborations are underway with The New York Times Magazine, Science magazine and the Associated Press. Here are a few stories published in the last quarter that we think are especially distinguished: 
---
Using satellite images and dozens of interviews with former detainees, BuzzFeed News published the most extensive investigation of China's internment camp system to date, identifying more than 260 structures built since 2017 and bearing the hallmarks of fortified detention compounds. During that time, China established a sprawling system to detain and incarcerate hundreds of thousands of Uighurs, Kazakhs, and other Muslim minorities.
---
Grantee Simon Ostrovsky, reporting for PBS NewsHour and The Sunday Times (London), is one of the few Western reporters on the ground in Belarus, where protests and political rallies have erupted across the country, threatening the decades-long rule of Alexander Lukashenko, but possibly inviting intervention from Moscow, which has been trying to reabsorb the country ever since Vladimir Putin's rise to power.  
---
The all-encompassing story of 2020 has been the COVID-19 pandemic. Grantees Jon Cohen and Kai Kupferschmidt—who between them have decades of experience covering infectious diseases including HIV/AIDS, Ebola, SARS, and influenza—form the core of a reporting team at Science magazine that is chronicling the biggest science story in decades.  Pulitzer Center support has enabled Science to sustain its COVID-19 reporting and expand it with dozens of stories, reporting from Africa, India, Latin America, and other regions where the pandemic is now taking hold.
---
Prodavinci, the premier digital outlet in Venezuela for explanatory journalism, uses data analysis, science reporting, and narrative journalism to report on the impact of the COVID-19 pandemic in the country, particularly on the most vulnerable groups. In partnership with the Pulitzer Center, Prodavinci is coordinating a network of journalists on a project that seeks to fight disinformation in the digital sphere and offline communities.
---
A recent Bringing Stories Home project is "63106." In this episodic series, a diverse range of journalists and storytellers engage with families in St. Louis' most vulnerable neighborhoods to learn how they are coping during the COVID-19 pandemic. Media partners include the St. Louis Post-Dispatch, St. Louis Public Radio, Riverfront Times, and The St. Louis American. As grantee Sylvester Brown says, "It's a racial equity storytelling venture focusing on families in neighborhoods with a documented history of economic and health disparities." Brown grew up in one of those families. He and the other journalists involved in the project bring unique insights into a local story that reflects nationwide realities.
---
The COVID-19 pandemic forced almost 90 percent of the world's museums to close their doors for varying lengths of time, affecting over 85,000 institutions. Many may never reopen again. Another Bringing Stories Home project, the Prairie State Museums Project—involving 16 journalists, 13 local news media partners across Illinois, and one national outlet—highlights the pandemic's impact on museums across the state of Illinois, focusing on the role these institutions play in local communities.
---
The Pulitzer Center is supporting the Midwest Center for Investigative Reporting and USA TODAY Network on a collaborative project that examines COVID-19's impact on America's underpaid and exploited agricultural workforce, particularly those in the meatpacking industry and the migrant workers in the fields. The reporting over the next several months will dig into the fundamental and systemic flaws in an industry that has historically imperiled its labor force.
---
In a unique project that brought together more than two dozen students, academics and professional journalists, the Howard Centers at the University of Maryland and Arizona State University analyzed key metrics of poverty and health care to identify  counties around the U.S. that would be especially vulnerable to the pandemic because they lacked sufficient numbers of doctors or had high poverty and homeless rates. The reporting appeared across a range of platforms, including The Washington Post and the Associated Press.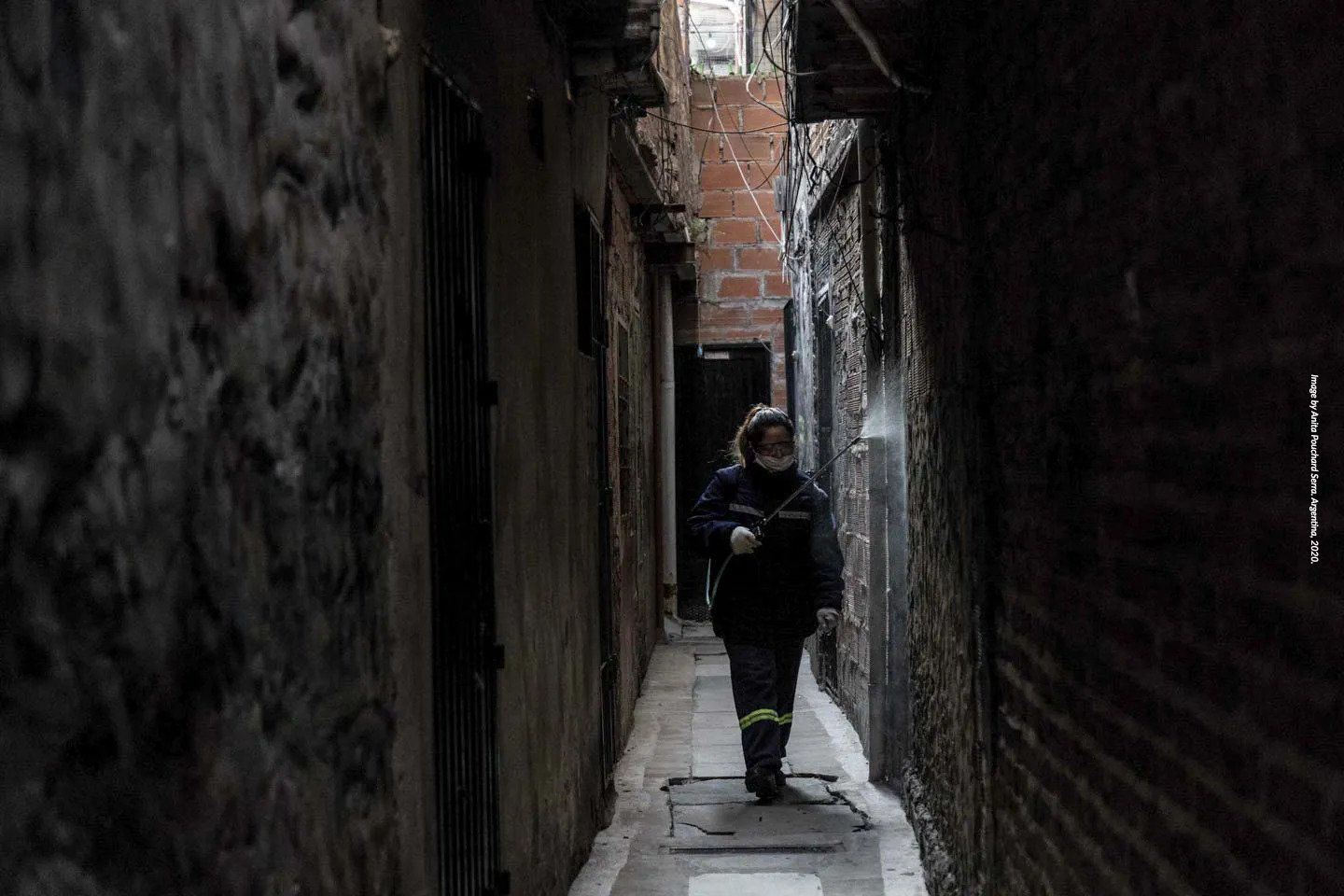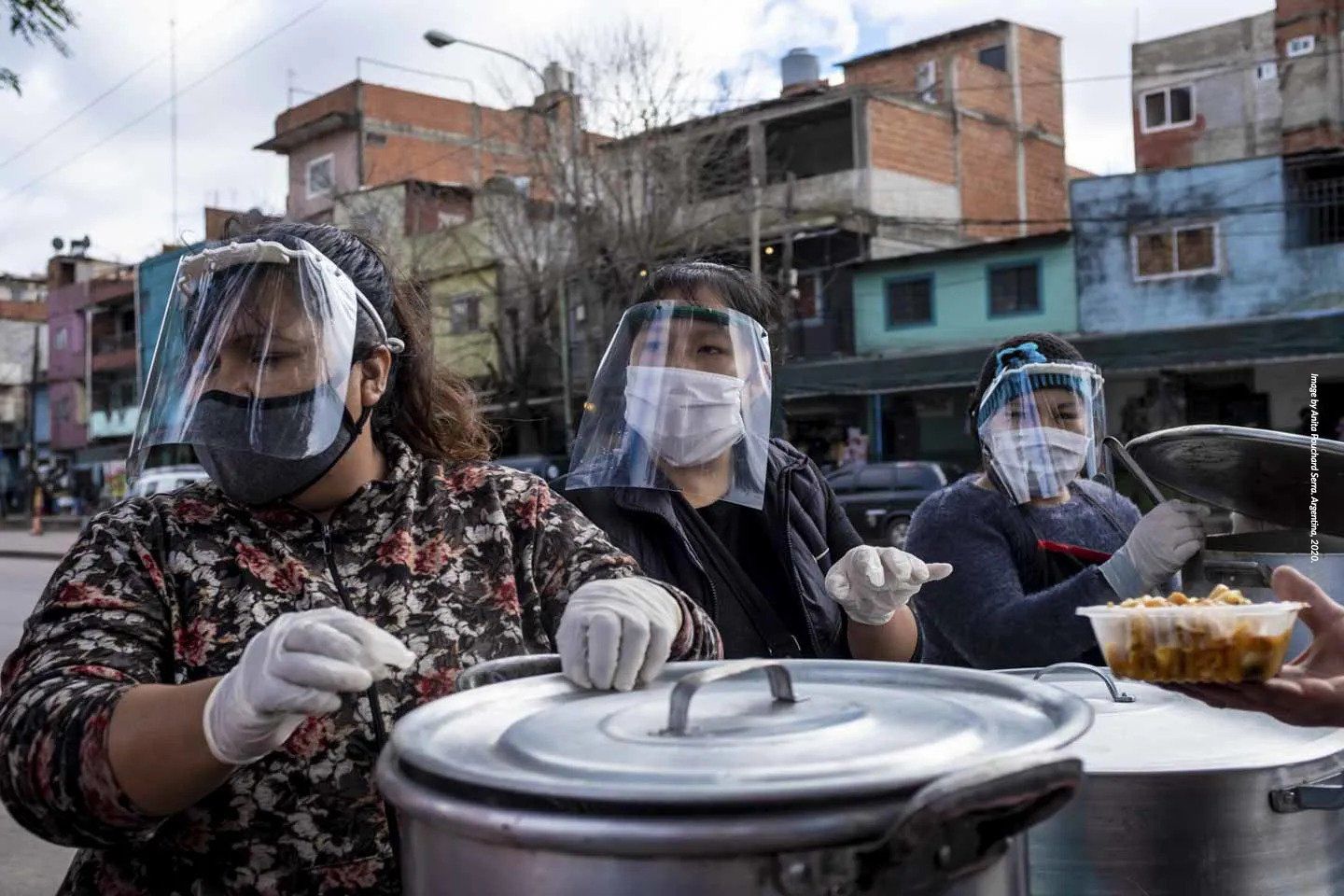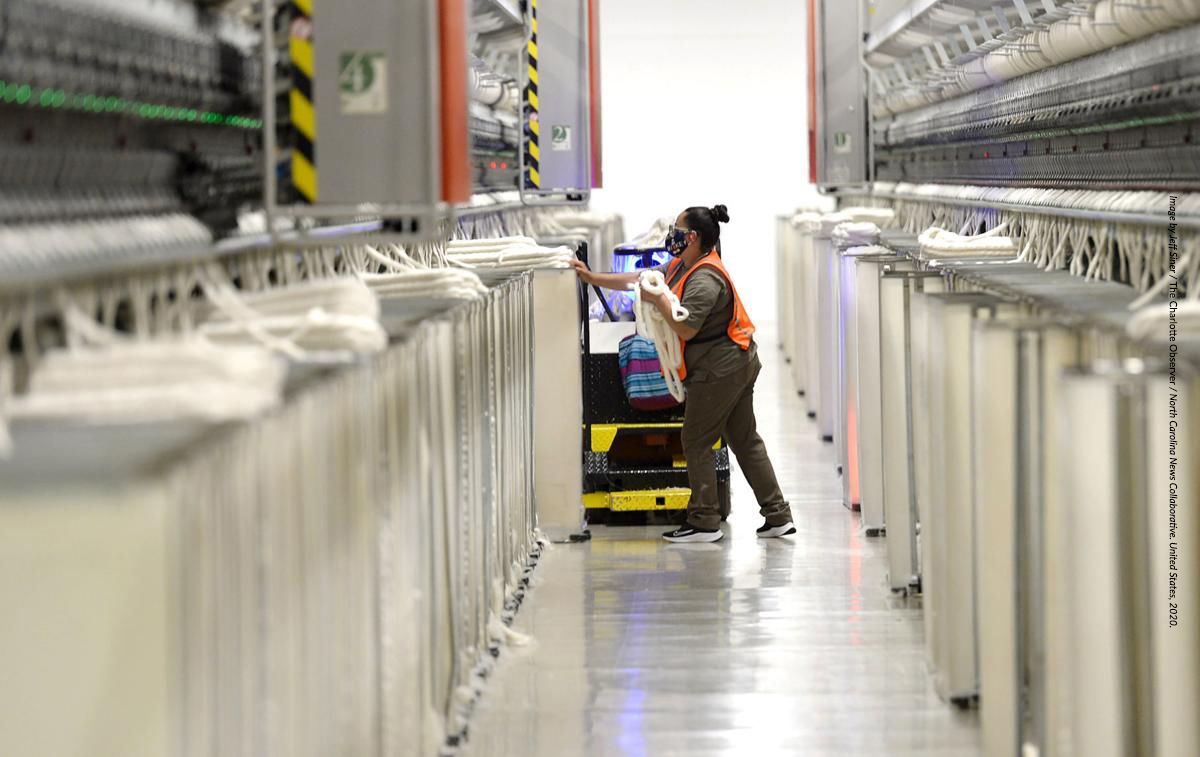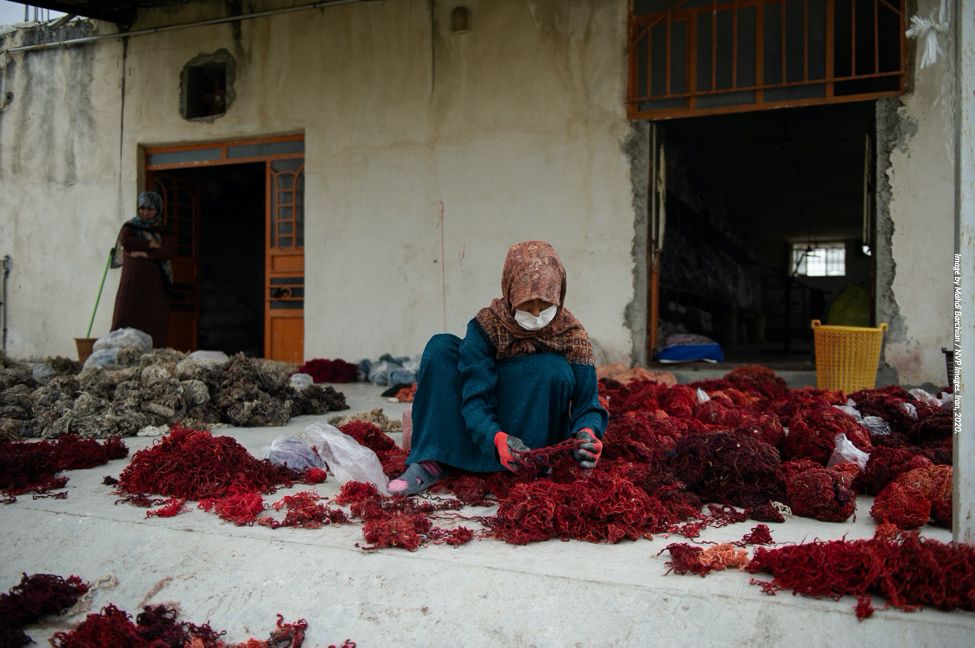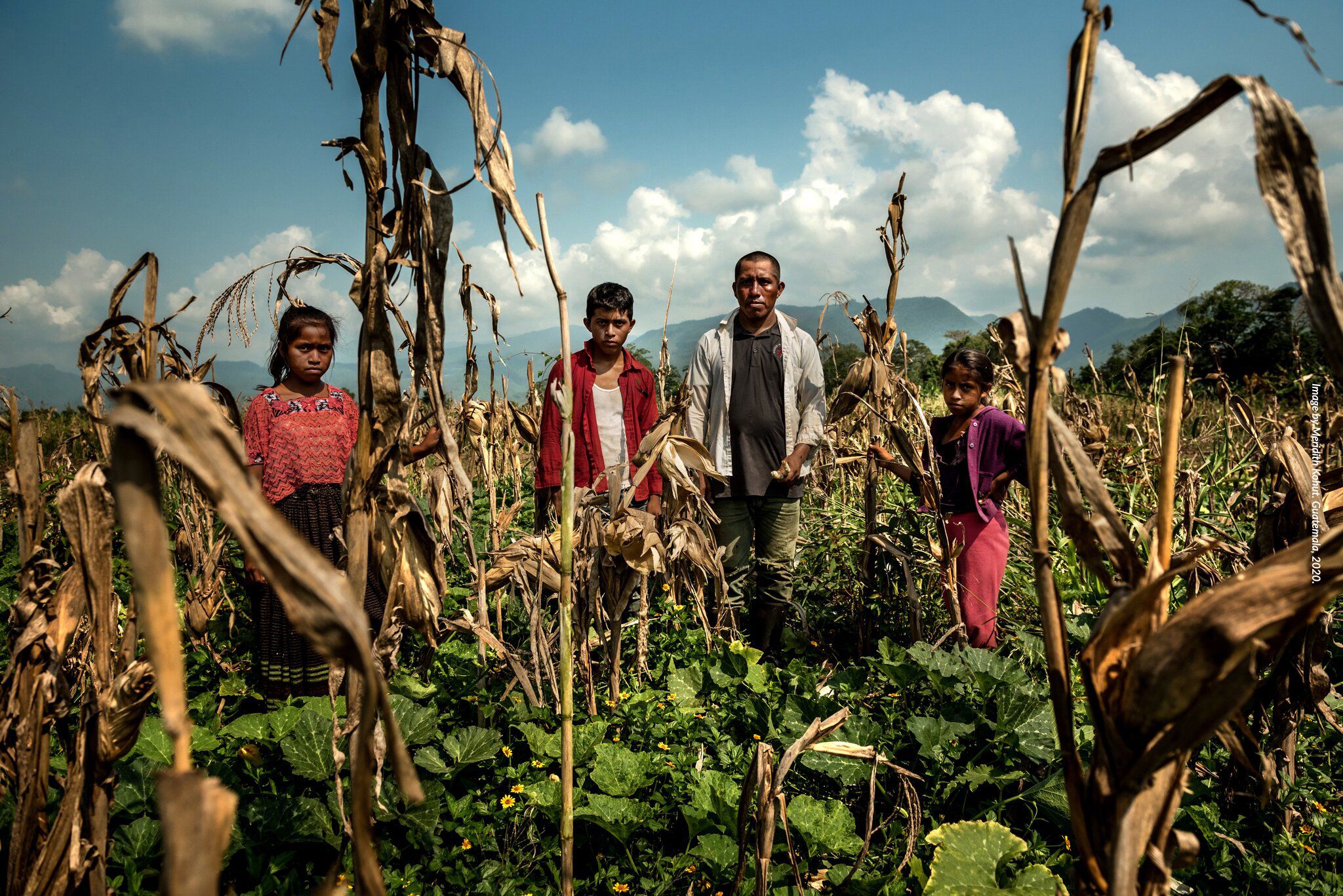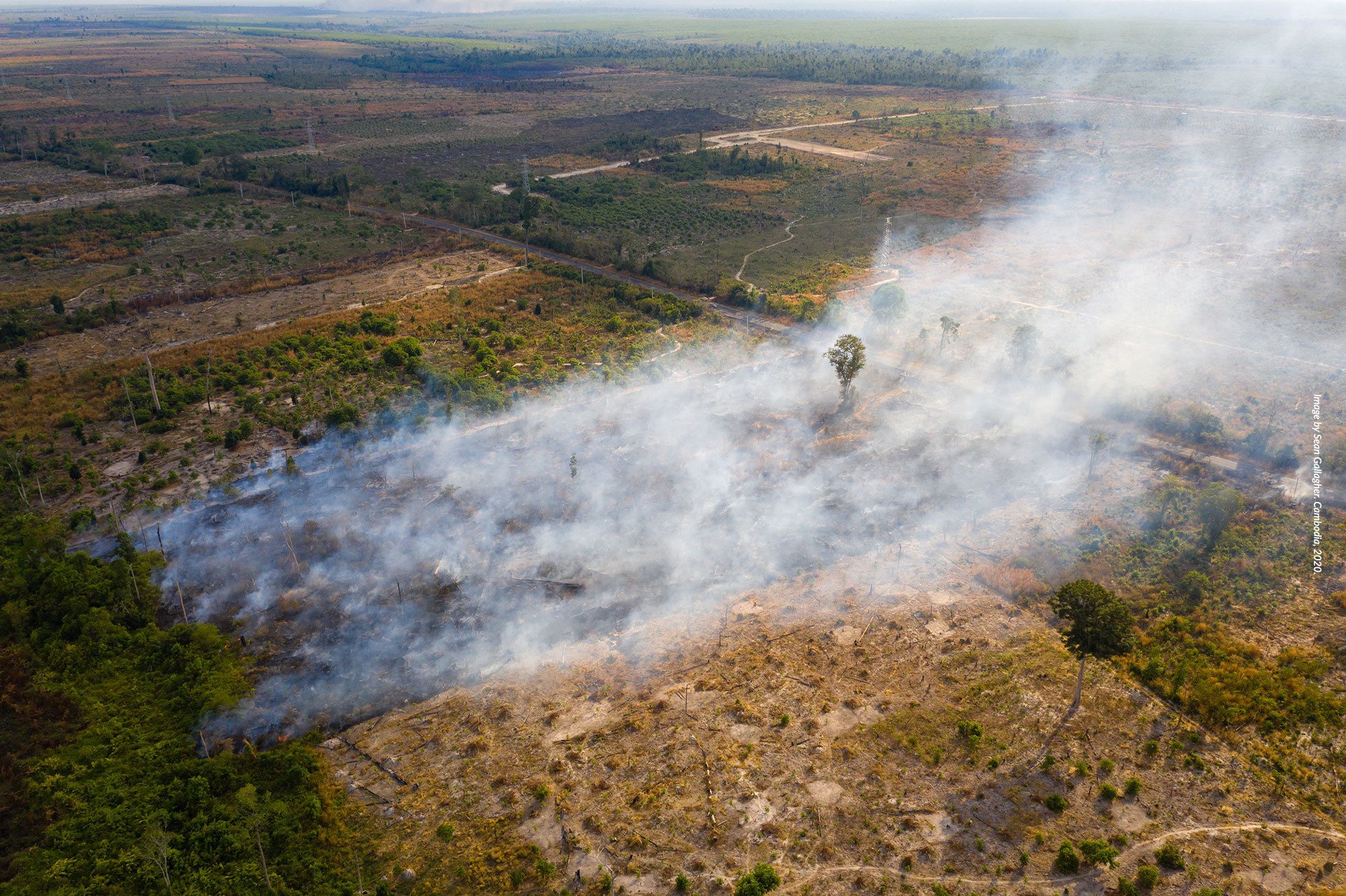 Reporting Fellows
Highlights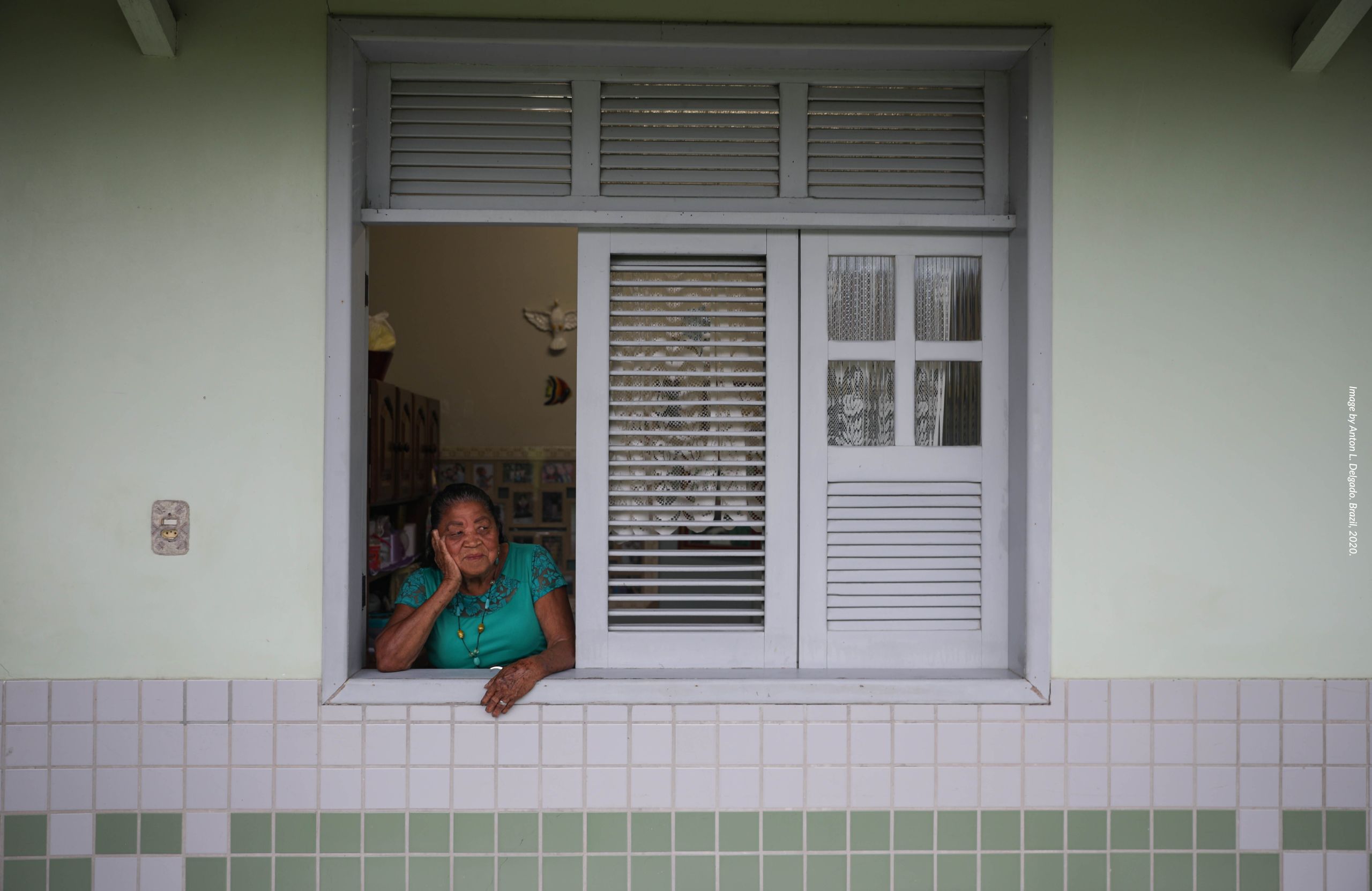 This summer we announced the selection of

40 university Reporting Fellows

from our Campus Consortium partners and

15 Post-Graduate Fellows

from Columbia and Medill journalism schools. Welcome all! And thank you to the universities, community colleges, HBCUs, schools of public health, and individual donors for your support.
---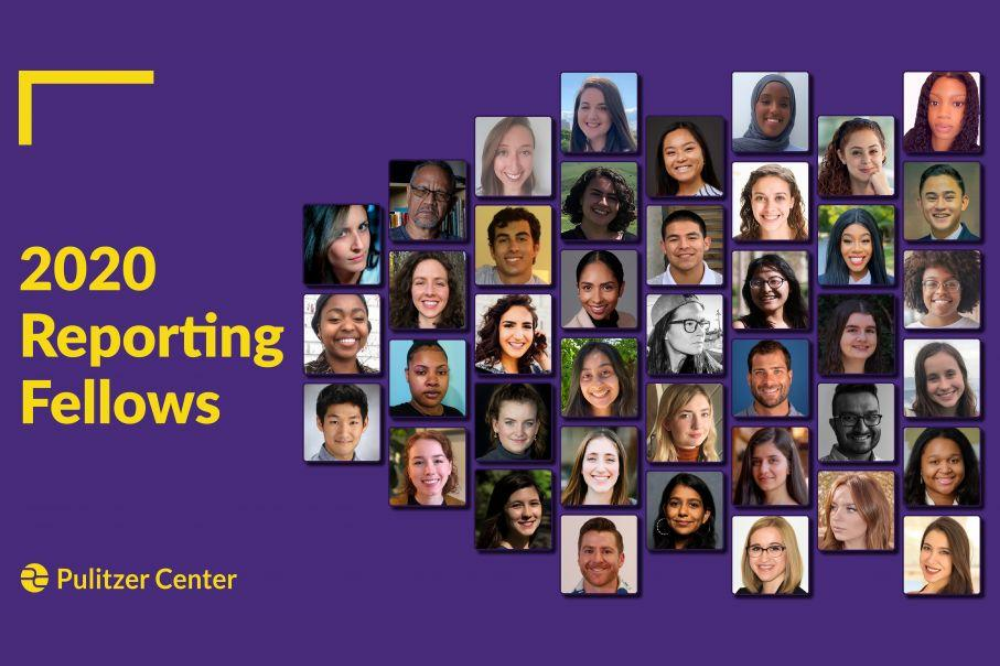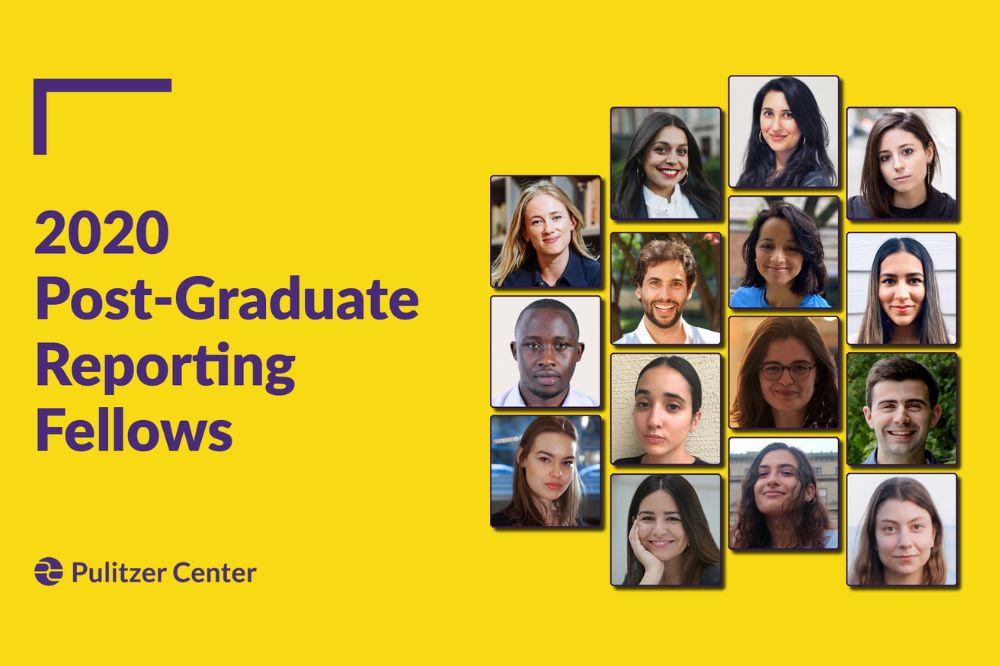 Reporting Fellows are covering a wide range of issues from mental health, to climate change and the environment, culture and identity, migration and displacement, education, and human rights. Two Fellows were selected from our Campus Consortium network to report on justice-related topics: Meera Santhanam, an undergraduate at the University of Chicago, and Apoorva Mittal, a Medill graduate.
Following a virtual June orientation, our Fellows met on Zoom in small groups for brainstorming sessions. They also took part in virtual seminars geared to their interests: a workshop on "visual storytelling method and backpack journalism: the art of traveling and reporting in a compact way" with Bill Gentile, a documentary filmmaker and American University journalist in residence, and two sessions on "how to pitch a story"—one with Pulitzer Center board member and online news director for The New Yorker David Rohde and the other with Pulitzer Center grantee and journalist Wudan Yan. Senior editor Tom Hundley shared reporting tips and advice with the Post-Graduate Fellows through Zoom.
A virtual film festival on September 24 will feature the work of Reporting Fellows from Columbia Journalism School and Northwestern University in Qatar. Titled "The Migrant Experience," the festival will include three shorts and a panel discussion with the filmmakers.
You can find stories by Reporting Fellows on our website and in other outlets, most recently the Ventura County Star, Mekong Review, NPR, Slate, and The New Yorker. Anton Delgado's story on the race to cure leprosy in Brazil was highlighted in Global Health Now.
Many of this year's Fellows, as well as Campus Consortium students, faculty, and alums, have contributed more than 50 stories to our "Speaking Out on Coronavirus" platform. Their work highlights the impact of coronavirus on local and global communities: How are students, young people with special needs, migrant farmers, health care workers, those who are incarcerated, and the most vulnerable are affected?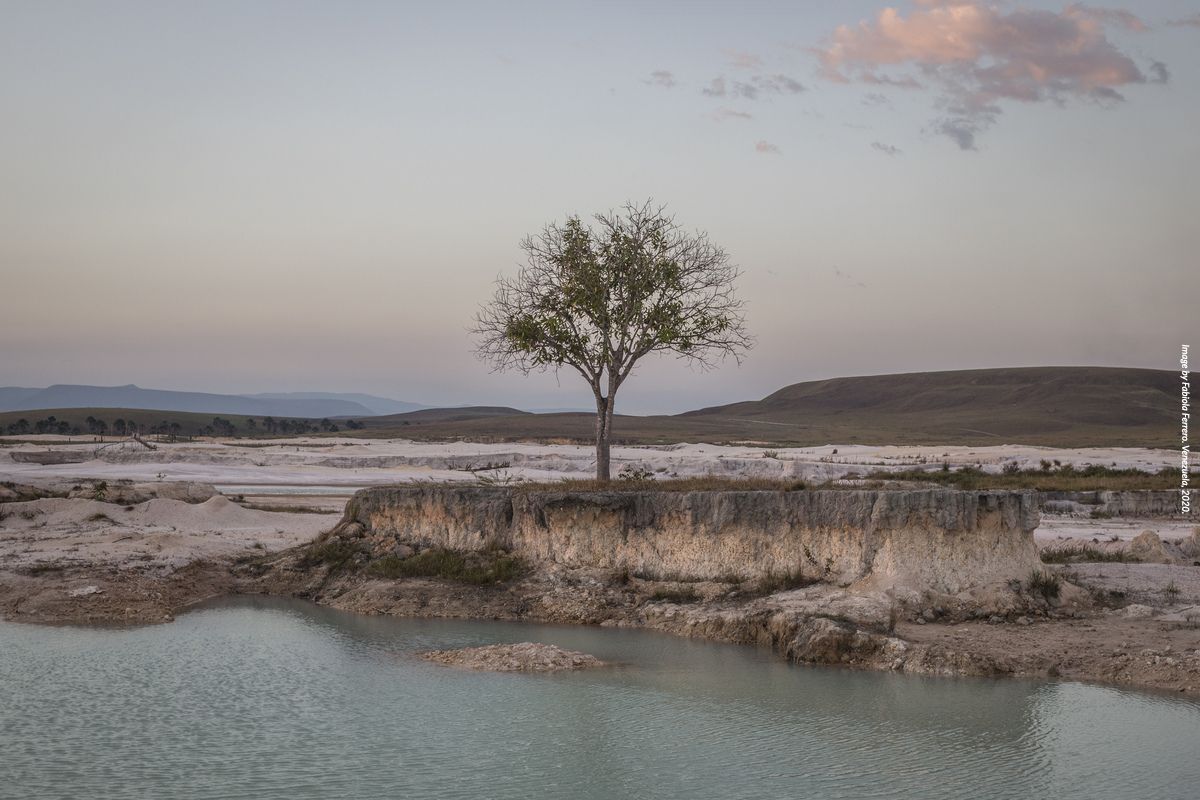 This summer, we began planning for virtual events with our campus partners for the 2020-2021 academic year. Thanks to online platforms, "visits" from journalists outside the United States are a greater possibility. Additionally, we can more effectively plan events with new campus contacts by enhancing their virtual curricula.
American University
In mid-September, María Ramírez Cabello and Fabiola Ferrero met with students to speak about their project on mining in the Venezuelan Amazon. The courses taught by Campus Consortium Advisory Council member Bill Gentile include both graduate and undergraduate students from many disciplines who will learn how to effectively report on environmental issues as well as the social impact of these projects.
Georgetown University
Carol Rosenberg will participate in a public webinar on September 16 in collaboration with Georgetown University's Berkley Center for Religion, Peace, and World Affairs. John Kirby, a CNN analyst and former spokesperson for the U.S. Department of State, will join in the conversation, which centers on Rosenberg's reporting at Guantánamo Bay as well as the ethics and politics surrounding the detention camp.
Special Partnerships
Our Focus on Justice series this summer prompted requests for virtual visits at campuses outside our existing network, which we're eager to pursue. On September 2, Mark Hibbs, editor of Coastal Review Online, met online with students at Appalachian State University to discuss his Bringing Stories Home project, "Changing Minds on Climate Change." Also in September, Melissa Chan virtually visits Conestoga College, where she'll speak with journalism students about her reporting in Brazil and Ecuador.
The Pulitzer Center K-12 education team spent the summer adapting our programming to suit the virtual learning environment required by the ongoing pandemic, and planning for a fall of remote instruction. We held 32 digital events with a combined audience of 1,080 students and teachers. These included professional development programs, virtual class presentations, media skill-building workshops, and more. We also developed a series of 

standards-aligned printable lesson plans

, and journalist-led

instructional videos

that introduce reporting skills. Some highlights:
---
Webinars
Over 600 educators connected to Pulitzer Center staff and journalists this summer for professional development workshops led in partnership with The New York Times Magazine and ProPublica, the National Museum of African Art, the University of Chicago, Katy Independent School District in Texas, the University of Wisconsin-Milwaukee, and Northwestern University.
Center staff and journalists developed and published four instructional videos, and accompanying lesson plans, to introduce students to journalism skills that they can practice at home to research and communicate under-reported stories. This series of resources, titled Journalist's Toolbox, supported summer workshops with students and will anchor virtual workshops for educators this fall.
Summer programs
Over 450 students connected to Pulitzer Center journalists and staff this summer for workshops led in partnership with schools and non-profit education organizations in Illinois, Maryland, Minnesota, New Jersey, Pennsylvania, and Washington, D.C. In Chicago, the Pulitzer Center partnered with Free Spirit Media to connect youth to journalist mentors for the development of original documentary films. The program, which the Center has supported for 11 years, was entirely virtual for the first time. However, the students remotely produced four short documentaries about child abuse, the pandemic's impact on Black communities, economic racism, and sexual assault with the support of journalist-mentors Melissa Noel, Pablo Albarenga, Kalyanee Mam, and Pat Nabong. Mentors met weekly with their filmmaking teams to advise the students and guide them through the process of making a documentary in six weeks. In August, Free Spirit Media presented students' final films in a virtual community screening, showing that even during a pandemic, stories can unite us across neighborhoods, states, and continents.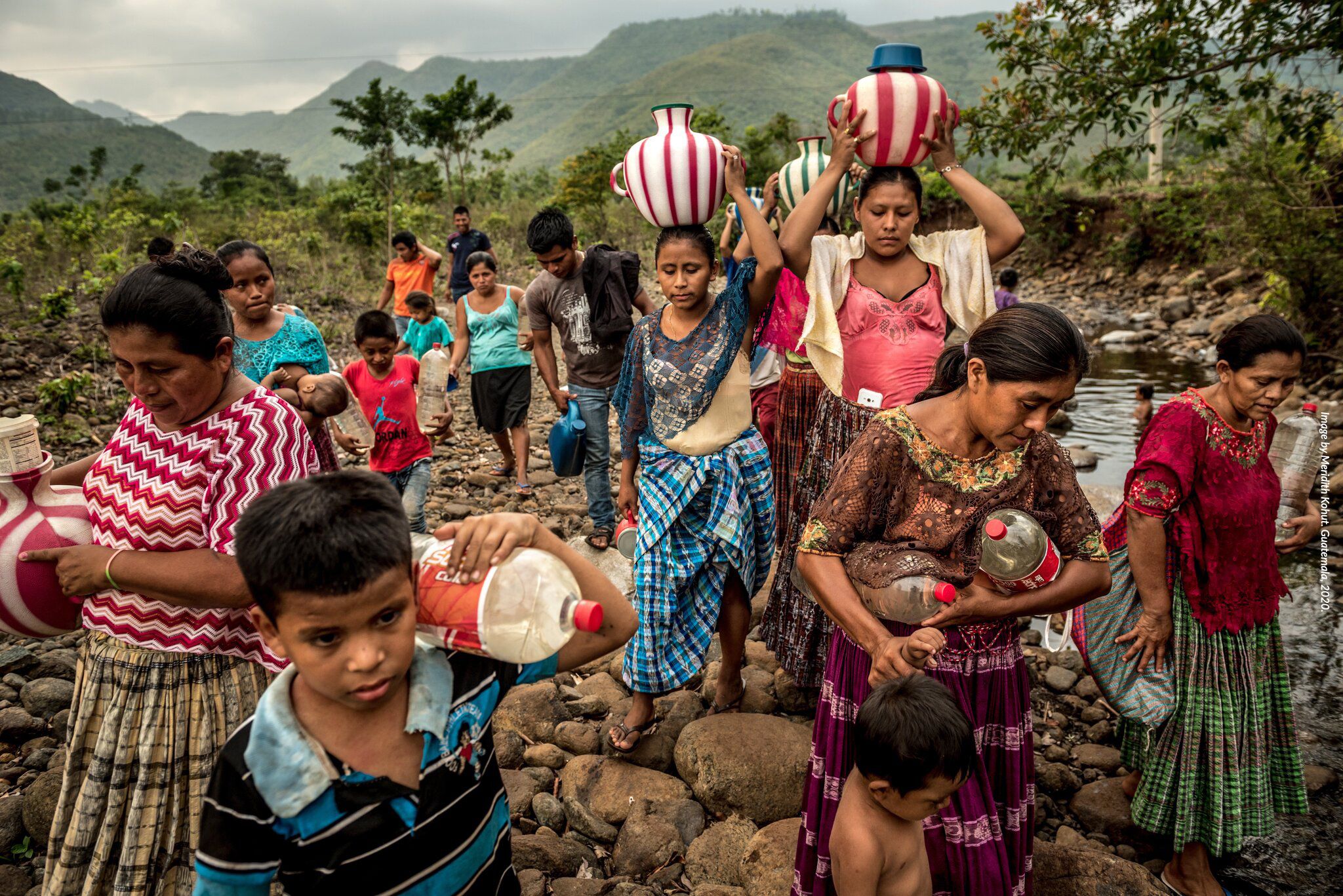 In the age of virtual learning and collaborative experiences, the Pulitzer Center joined with other organizations to share reporting and expertise with the general public and more targeted audiences.
Building off our professional development webinar for teachers in August, the Pulitzer Center partnered with ProPublica in September to create a virtual event for the general public featuring environmental journalist Abrahm Lustgarten. ProPublica, and The New York Times Magazine, with support from the Pulitzer Center, recently modeled how climate migrants might move across international borders as part of an ambitious feat of data reporting. Lustgarten's first article in The Great Climate Migration series, "Where Will Everyone Go?," came out this summer. 
In the summer of 2020, we began planning for a Southeast regional public event in the fall centered on our Connected Coastlines initiative. Our aim is to bring together journalists, scientists, civil society organizations, and our university partners for an online conversation exploring projects in North Carolina, South Carolina, and Georgia centered on climate change and the impact on communities.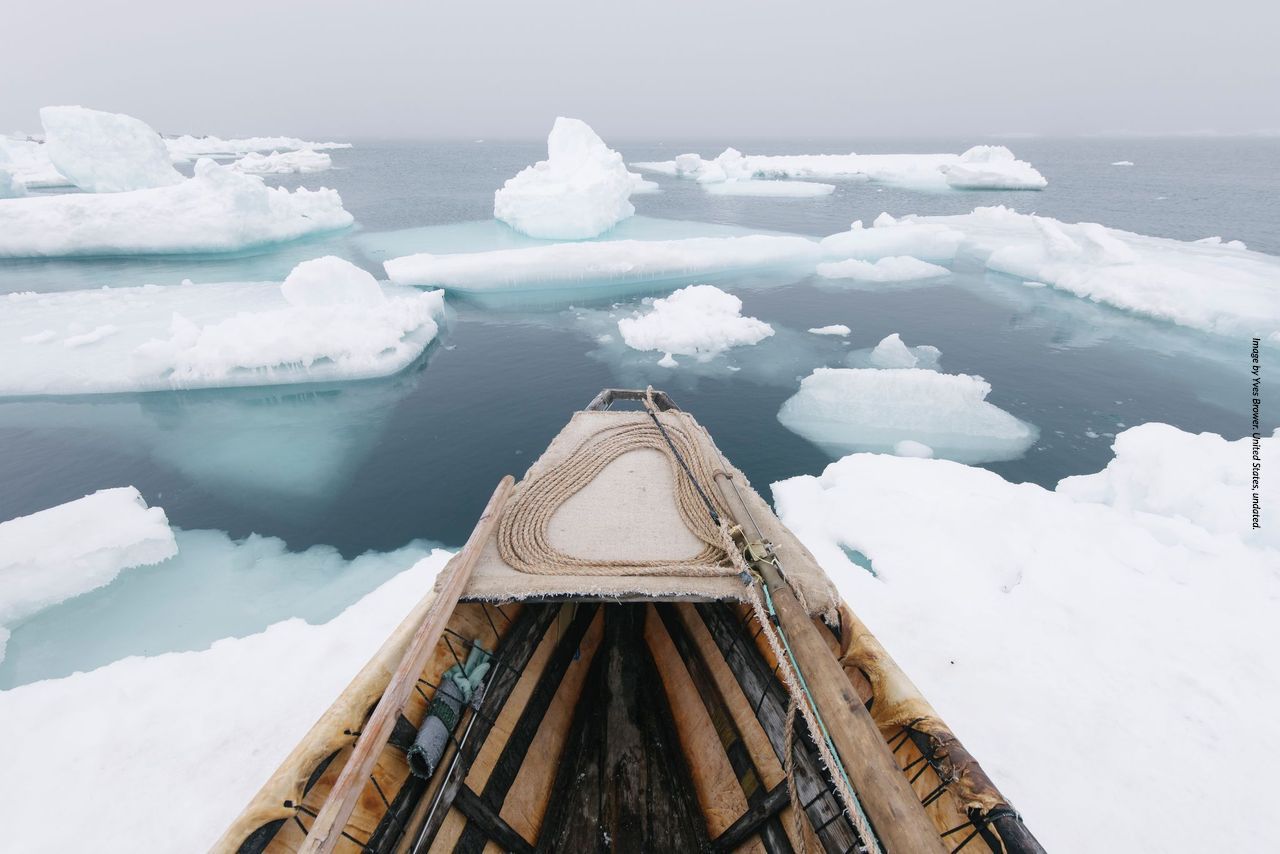 We also worked with journalism organizations to expand connections and share lessons learned.
Pulitzer Center Senior Strategist Steve Sapienza and journalist grantee Fredrick Mugira participated in the 2020 Science Journalism Forum. They discussed with other panelists ways science journalists throughout the Global South can build cross-border collaborations to serve local and international audiences during a time of limited resources and restricted travel. Mugira is a Ugandan multiple award-winning water and climate change journalist, media trainer, and development communication specialist whose latest reporting for the Pulitzer Center targets dual problems in the Congo Basin of a pandemic and water crisis.
At an Asian American Journalists Association (AAJA) event, Pulitzer Center Grants and Impact Coordinator Leilani Rania Ganser led a session on how and why journalists can be more inclusive of Pacific Islander stories, and Senior Strategist Steve Sapienza discussed the process of finding and applying for grants and fellowships. At a National Association of Black Journalists-National Association of Hispanic Journalists virtual convention, Executive Editor Marina Walker Guevara joined Sam Davis of the Baltimore Sun Media Group, Kainaz Amaria of Vox, and former American University Reporting Fellow Camila DeChalus of CQ Roll Call to share their experiences for the panel "Boost Your Enterprise Reporting."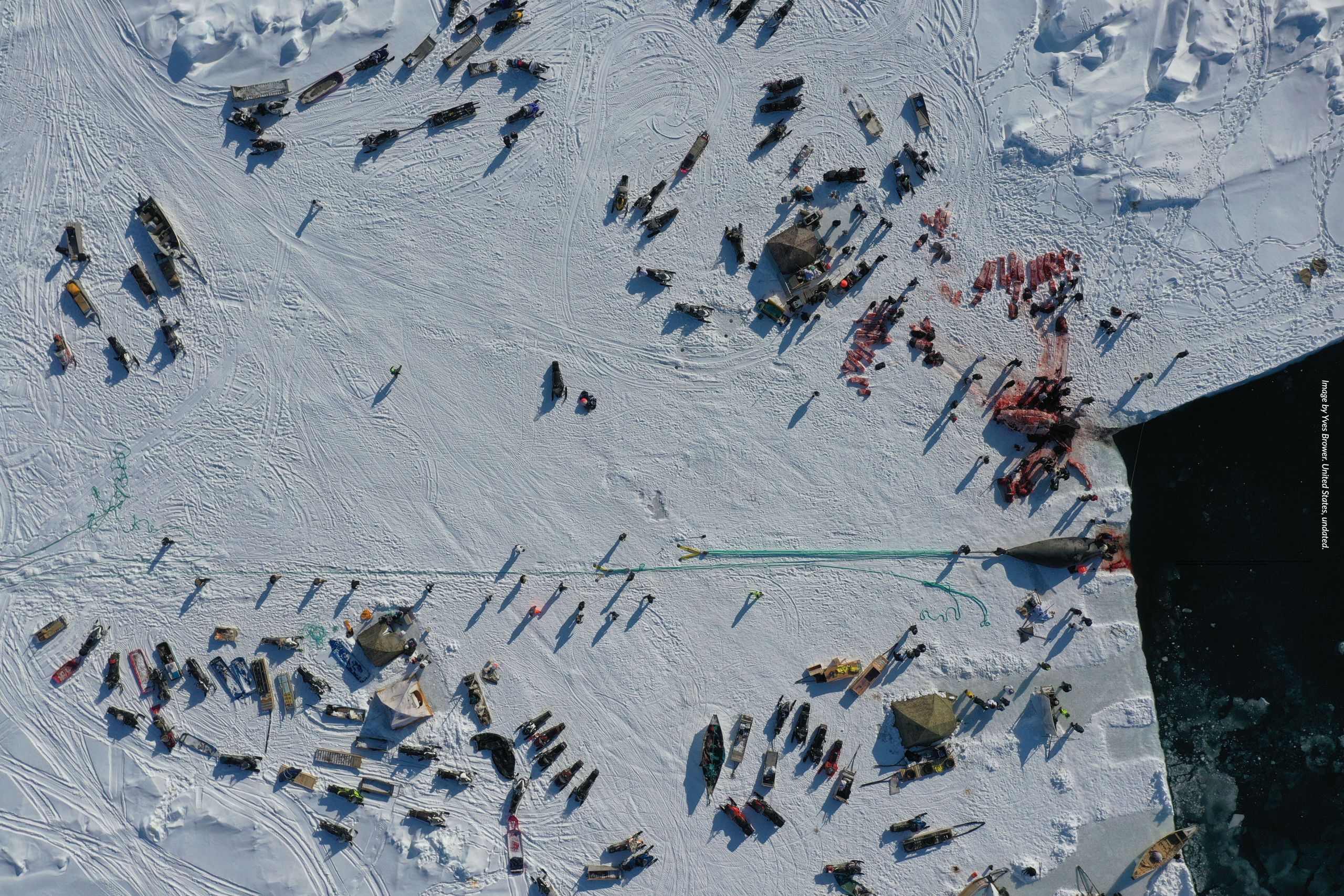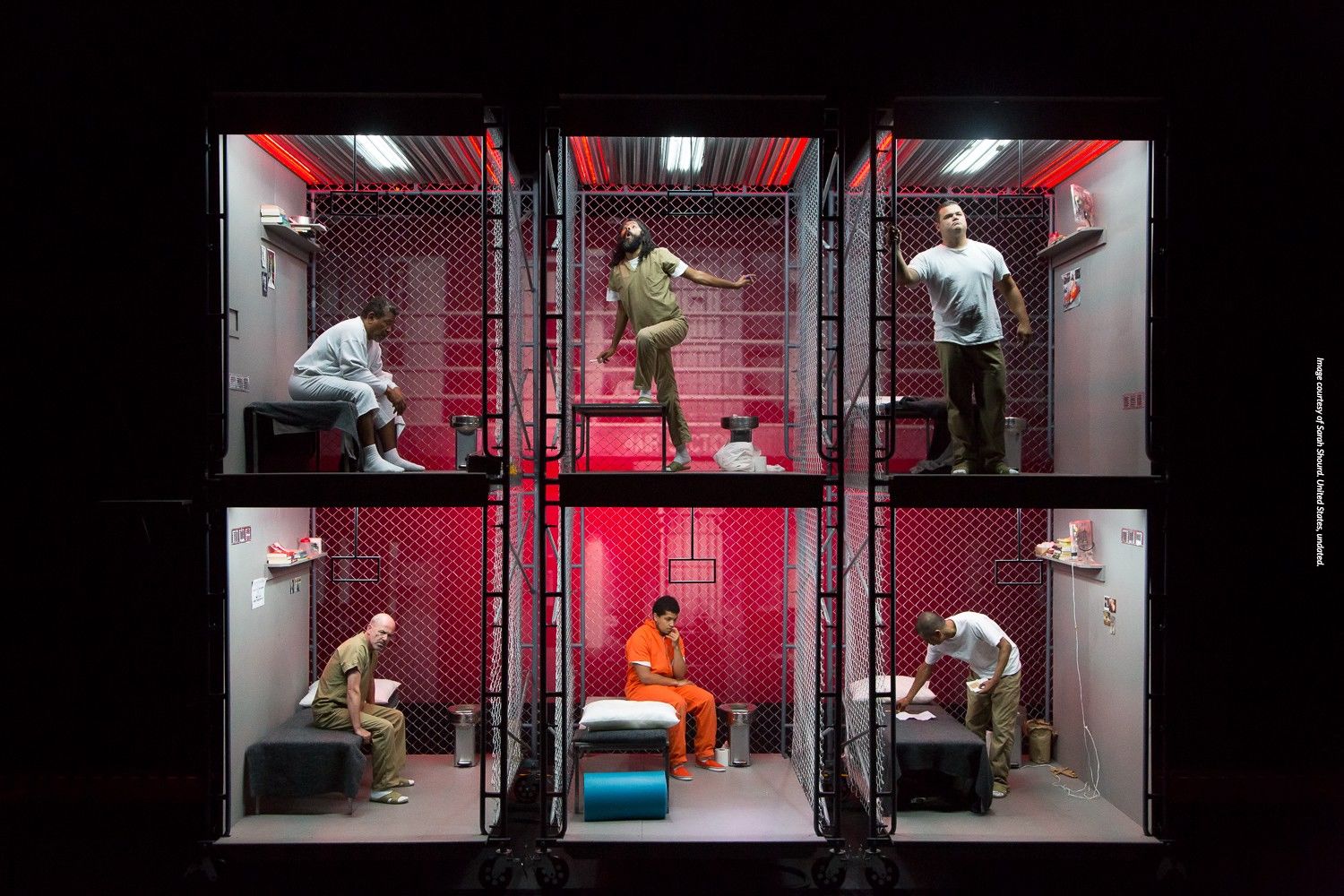 ---
The pandemic precluded the in-person annual conference we had planned for June but we reached an even larger audience instead, via our ongoing online
Focus on Justice series
. These conversations spanned the summer with nine segments. More than 2,000 individuals attended the sessions throughout the summer. The Pulitzer Center's reporting and educational outreach on mass incarceration and related justice issues is supported by several donors, including the
Art for Justice Fund
, created by Agnes Gund in partnership with the Ford Foundation and Rockefeller Philanthropy Advisors.
Leading off the Focus on Justice series, in a session open to students and the general public, Tatenda Ngwaru shared her personal journey as an intersex woman from Zimbabwe seeking asylum in the United States. Joining her was filmmaker and Columbia University Reporting Fellow Robert Tokanel, who co-directed with Yuhong Pang the Pulitzer Center-supported documentary She's Not a Boy, featuring Ngwaru.
Carol Rosenberg, journalist for The New York Times, and David Cole, National Legal Director of the American Civil Liberties Union (ACLU), focused on Guantánamo, which Rosenberg has covered since before the first prisoners arrived in 2002. She is the only reporter to have covered the prisoners and war court there continuously, and has spent well over 1,000 nights at the remote base. Various software programs are used to color the drawings and simulate camera movement and effects.
TIME for Kids editor Jaime Joyce interviewed Susan Burton, founder of A New Way of Life Reentry Project, and her daughter, Antoinette "Toni" Carter, to explore the challenges of incarceration for parents and their children. Burton is the author of Becoming Ms. Burton: From Prison to Recovery to Leading the Fight for Incarcerated Women.
Playwright Sarah Shourd joined in conversation with Rhodessa Jones, co-artistic director of the performance company Cultural Odyssey, about the healing work of theater and in particular how it gives incarcerated individuals the "tools to save their own lives." The Pulitzer Center is supporting three virtual performances of The BOX, Shourd's play on solitary confinement, in October 2020.
Art for Justice Fund Project Director Helena Huang interviewed Voice of the Experienced Founder Norris Henderson and Pulitzer Center-supported documentary photographer Brian Frank on the power of art to create change and inspire justice in American communities. Frank in particular shared his work with court-involved youth that includes his "Visions of Justice" workshops launched in 2018.
Overwhelmed public defenders and money bail bonds are two parts of a system failing individuals, including Ricky Kidd, who spent 23 years in a Missouri maximum-security prison for a crime he did not commit. Kidd joined journalist Frank Carlson, who reported on his case in the PBS NewsHour "Broken Justice" series, and attorney Alec Karakatsanis of the Civil Rights Corps.
As a pandemic disproportionately impacting the most vulnerable communities has amplified calls to reimagine America's fractured health care system, journalists Claire Napier Galofaro, Aisha Sultan, and Eric Adelson discussed disparities within social service programs, the consequences facing marginalized groups, and efforts at system change.
Amid the COVID-19 pandemic, migrants and asylum seekers are facing an increasingly dire situation along the southern U.S. border. Journalists Maria Hinojosa and Anna-Catherine Brigida shared their reporting on how government policies pushing refugees back from the border exacerbated challenges already facing these individuals, and Maria Zamudio explored stories of deported U.S. veterans.
Voter suppression is an increasing obstacle to free and fair elections in the United States. Journalist Brittany Gibson, whose Pulitzer Center-supported Battle for the Ballot Box project appeared in The American Prospect, explored these issues with attorney Tori Wenger of the NAACP Legal Defense and Educational Fund and community activist Dr. Brenda C. Williams.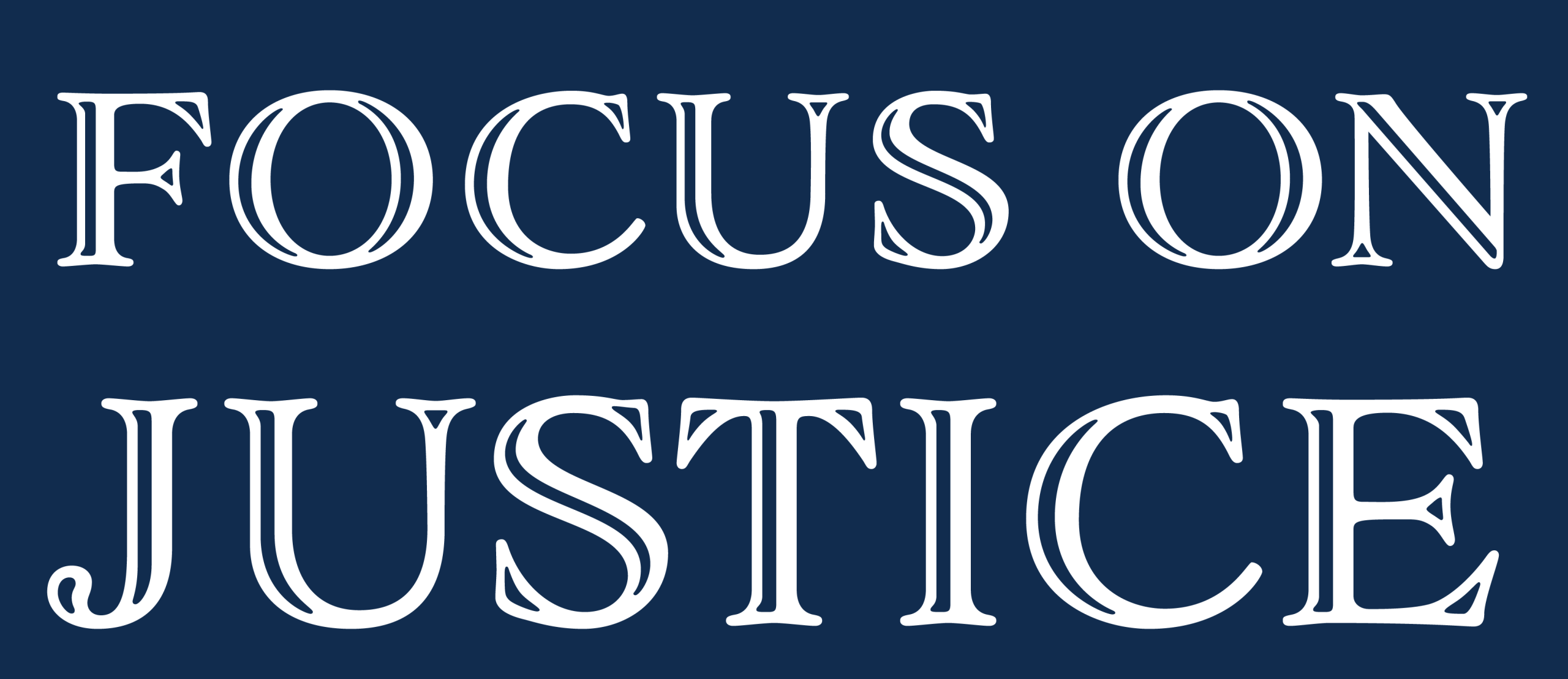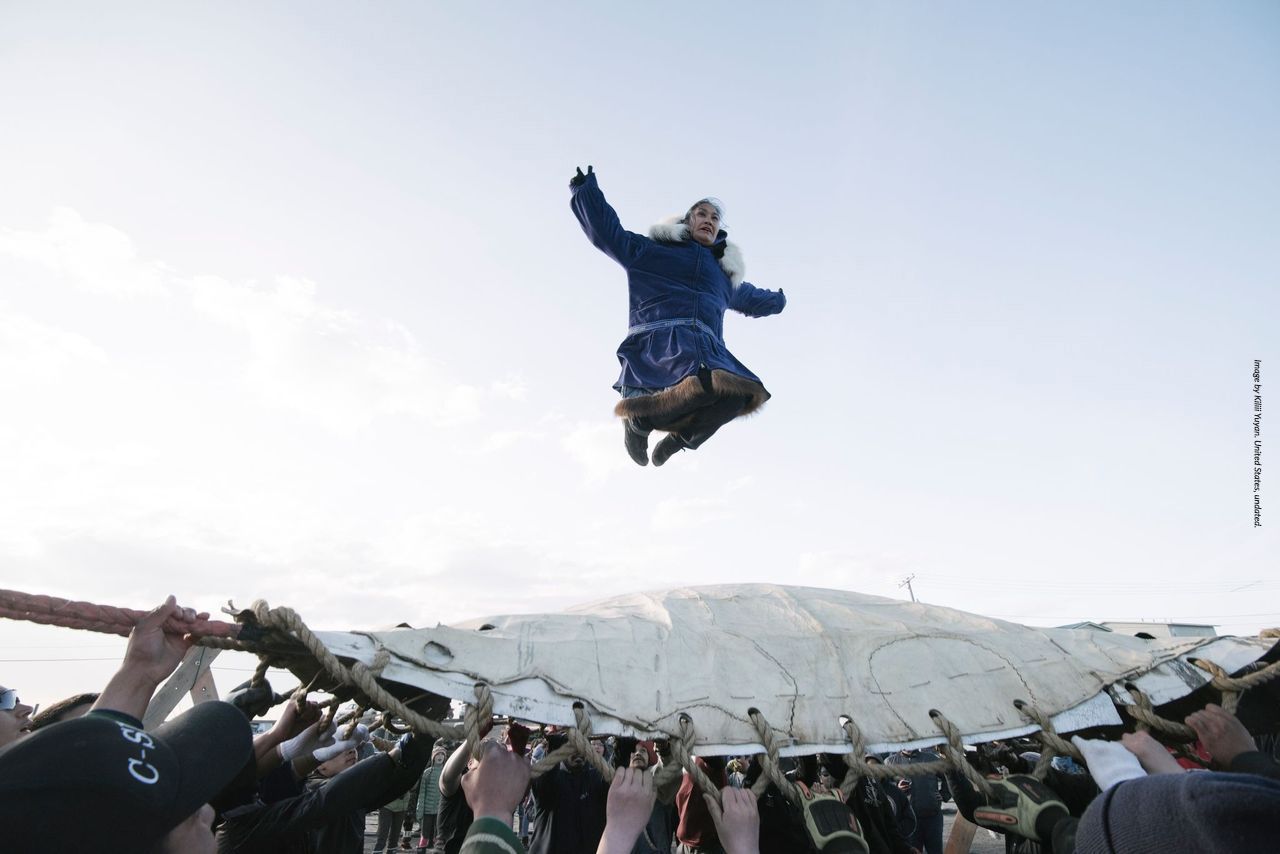 In Q3 2020, Pulitzer Center grantees, reporting fellows, and education partners received more than 12 awards and citations, as well as seven significant nominations. Highlights include:
---
The New York Times Magazine was awarded two

2020 Ellie Awards

in the Podcasting and Public Interest categories for The 1619 Project. The Pulitzer Center was the education partner on the project, reaching thousands of students across the country.
Threshold's

"The Refuge"

was announced as a 2020 Peabody Award winner in the Podcast / Radio category.
The Seattle Times and grantee Corinne Chin were selected as the winners of a Northwest Regional Emmy Award in the Public/Current/Community Affairs category. They were honored for their Pulitzer Center-supported story,

"Life After Deportation,"

a detailed report on a family with roots in the Seattle region starting over in Mexico. The story was featured in Beyond the Border, a multimedia series delving into the harrowing after-effects of deportation and the struggles associated with beginning a new life.
Eye on Ohio was honored in the 2020 Ohio SPJ Awards, winning the Best Government Issues Reporting prize for their work investigating property tax loopholes affecting small-business owners throughout the state.
Pulitzer Center grantee Hal Bernton was recognized by the Society of Environmental Journalists for his in-depth reporting on critical environmental issues, winning first place in the Outstanding Beat Reporting category. The SEJ award recognized Bernton's extensive catalog of environmental reporting for The Seattle Times, including his Pulitzer Center-supported project, "

After the Ice

," part of the Pulitzer Center's Connected Coastlines initiative.
Two Pulitzer Center projects are finalists in the 2020 Online News Association Awards: VOX's "Supertrees" project in the Topical Reporting—Climate Change category and PBS NewsHour's Broken Justice podcast series in the Excellence in Audio Digital Storytelling category.
See all of our awards

here

.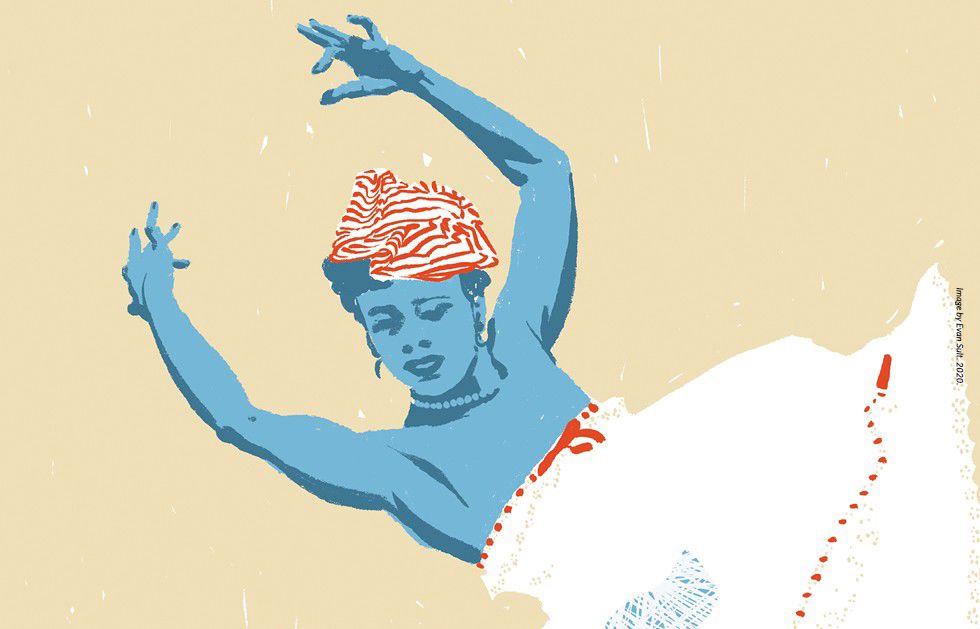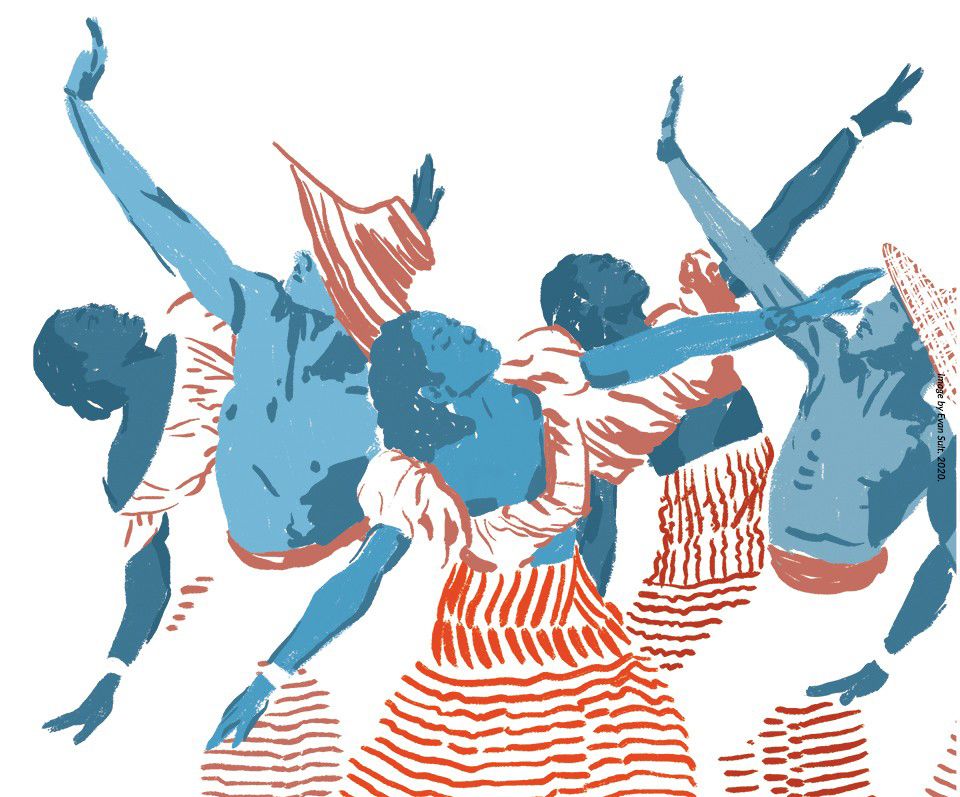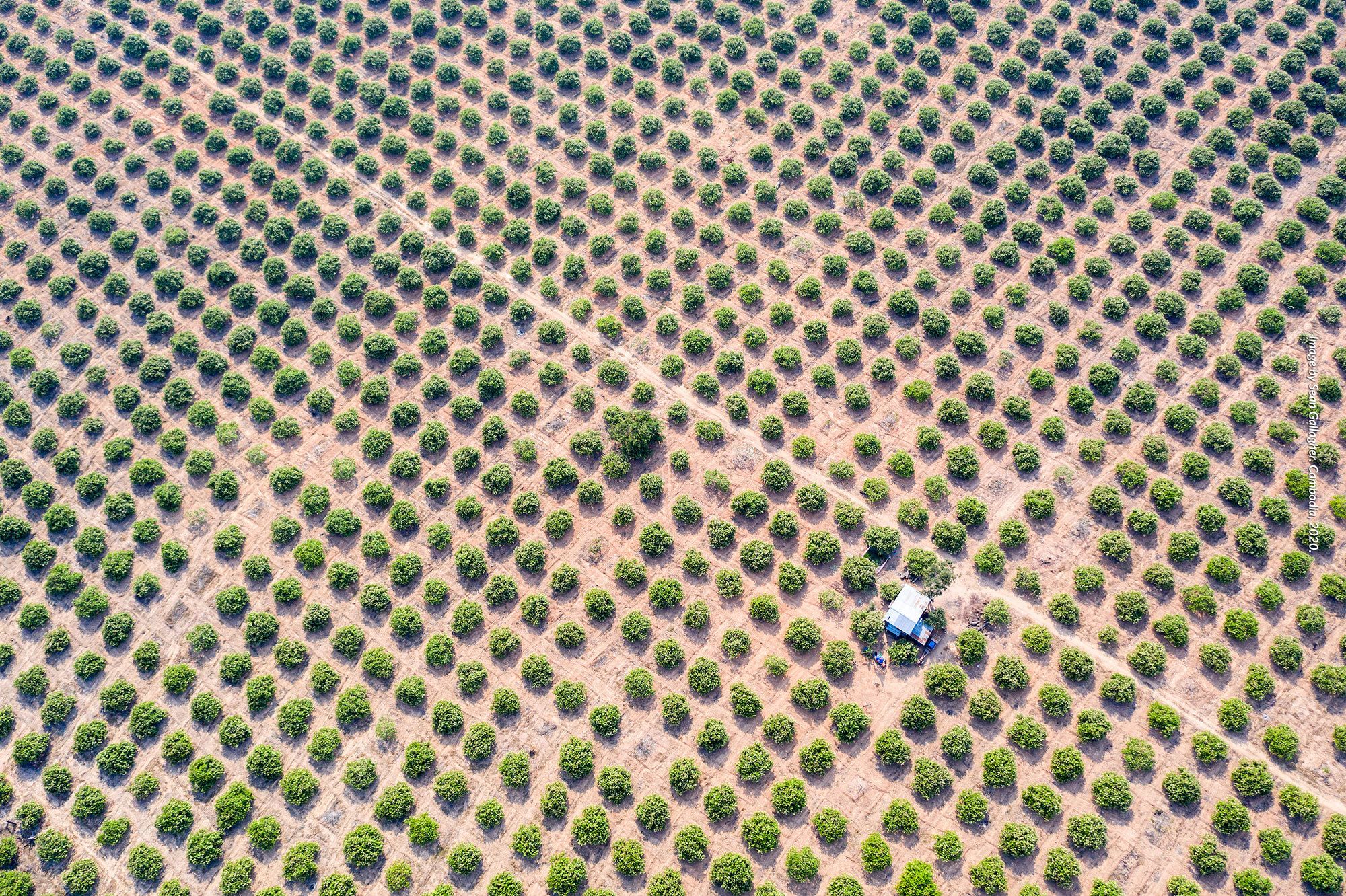 In this past quarter we've expanded our educational, outreach and editorial teams. We're thrilled to welcome our new members.
Naomi Andu, General Intern
Naomi Andu is a general intern at the Pulitzer Center and a recent graduate of Northwestern University, where she studied journalism, legal studies and integrated marketing communications. Previously, Naomi covered politics and policy as a reporting fellow at The Texas Tribune and black Chicago as an editorial intern at The TRiiBE. While in college, she was the print managing editor of the student-run magazine, North by Northwestern, and produced the fall 2019 issue. As a mentor with Northwestern's Medill Media Teens program, she worked with high school students from Chicago's South Side to produce impactful multimedia journalism. Naomi is from the Houston area.
Gema Arana, Human Resources Manager
Gema Arana is a human resources manager and Diversity, Equity, and Inclusion (DEI) lead with the Pulitzer Center. Her passion for global affairs, human rights, and workplace culture directed her toward a career in human resources at mission-driven organizations. She is a firm believer in intersectional leadership with compassion and authenticity. She holds a bachelor's degree in psychology with a concentration in industrial/organizational psychology from George Mason University and a master's degree in human resource management and organizational analysis from King's College London.
Kayla Edwards, Outreach Assistant
Kayla Edwards is a Pulitzer Center outreach assistant. In the summer of 2018, she was a Pulitzer Center education intern, and spent hours thinking about Nathaniel Rich's piece, Losing Earth. In the spring of 2020, she graduated from Davidson College with a B.A. in political science and a minor in Hispanic studies. At Davidson, Kayla served as the opinion editor of Davidson's student newspaper, The Davidsonian. Her interests include public policy, promoting student voices in public discourse, and art museums.
Abigail Gipson, Intern
Abigail Gipson is a general intern at the Pulitzer Center. She graduated from Indiana University with a B.A. in international studies. After graduation, she worked as an English teaching assistant for the Fulbright Program in Russia. Abigail is passionate about audio storytelling, and while at IU, she produced the university's official podcast and led a student podcast group. She is from Cleveland, Ohio.
Boyoung Lim, Senior Editor
Boyoung Lim is a senior editor at the Pulitzer Center. She formerly worked as a reporter at the Korea Center for Investigative Journalism (KCIJ) — Newstapa. Before becoming a journalist, she worked as a police officer with a focus on cybercrime. She graduated from the Korean National Police University, majoring in criminal investigation, and she holds a master's degree in international studies from Seoul National University. She quit policing over an order to translate a letter denying the police's responsibility on Baek Nam-Gi, who later died after being hit by a police water cannon. Since starting her journalism career in her native South Korea, she has covered human rights violations, illicit financial flows, tax injustice, the medical device industry, and China's algorithmic surveillance.
Mary Nance, K-12 Education Program Intern
Mary Nance is the K-12 Education Program intern. She is a recent graduate of North Carolina State University, where she completed a Master of Arts in teaching with a concentration in secondary social studies. She is passionate about social justice education and bringing real-world issues to the classroom in a way that encourages all students to think critically and grow as contributing citizens.
Amanda Nyakela Nyang'oro, K-12 Education Marketing Intern
Amanda Nyakela Nyang'oro is a public relations fanatic who loves to help develop brand personalities and create strategies that can be implemented and solve real-life problems for both consumers and brands. She is a recent graduate of American University with a B.A. in public relations and strategic communication with a concentration in entertainment and business. She is passionate about social impact and helping to inspire the next generation to find their voice and use their tools to help their communities. While working with the Pulitzer Center, Amanda hopes to support the K-12 Education and Communication teams to grow their reach and impact.
Dana Thompson, Copy Editor
Dana Thompson is a veteran editor with more than 20 years of experience in digital and print media. Before coming to the Pulitzer Center, she worked as a copy editor at the (Lexington, Kentucky) Herald-Leader, the Atlanta Journal-Constitution, and the Houston Chronicle. She also helped oversee homepage content for the Chronicle's Chron.com website and worked as a producer/editor for Microsoft News' MSN.com. Dana is from Houston, Texas, and is a 1996 journalism graduate of Florida A&M University in Tallahassee.
Glenn Williams, Operations Coordinator
Glenn Williams is the operations coordinator at the Pulitzer Center. He has previously worked in a myriad of positions in development, marketing, and company management at different arts organizations across the country. As a spring 2020 Butler University arts administration graduate, Glenn is passionate about the visual and performing arts. He is specifically interested in how the arts contribute to social and political change and its ability to serve as historical documentation. During spring 2019, Glenn studied in Adelaide, Australia, an experience that helped grow his passion for environmental issues. A native of Miami, Florida, he is especially passionate about sustainability and the conservation of our planet and its natural resources.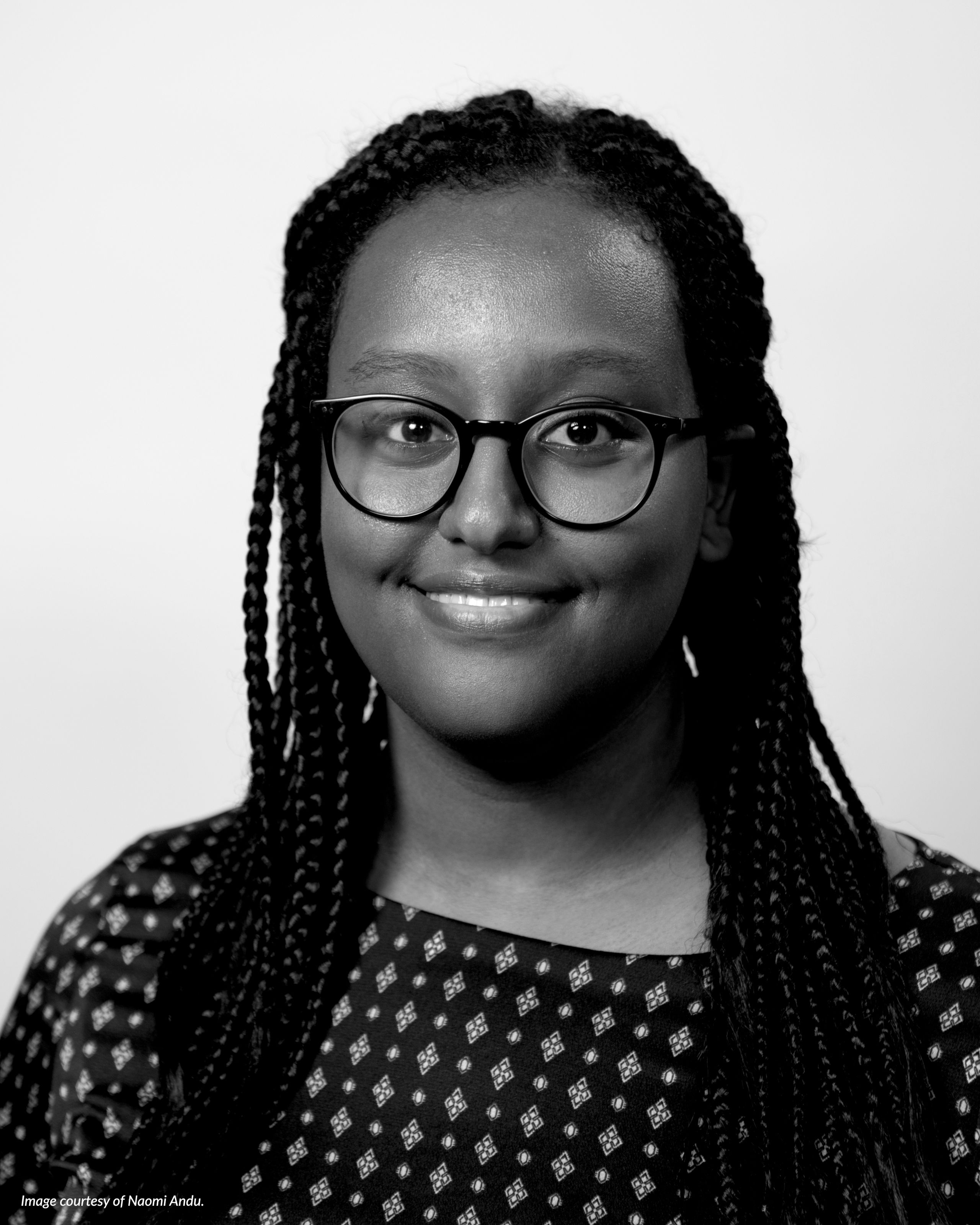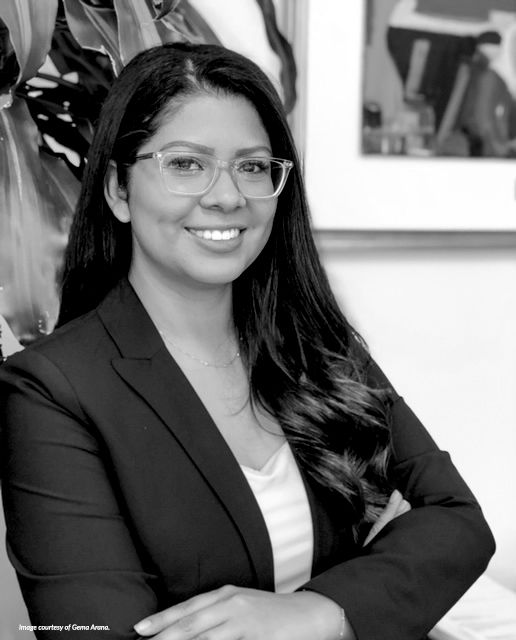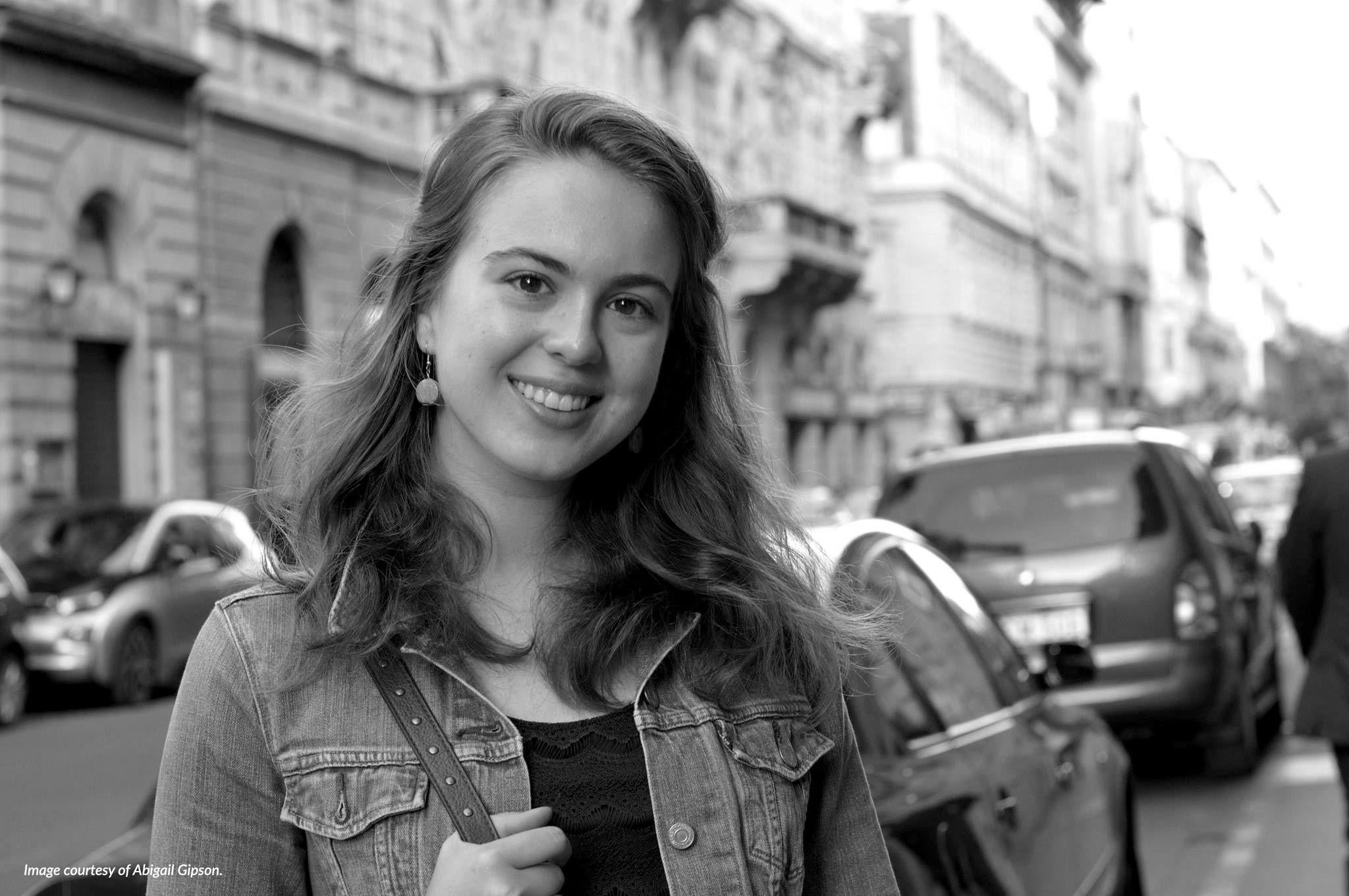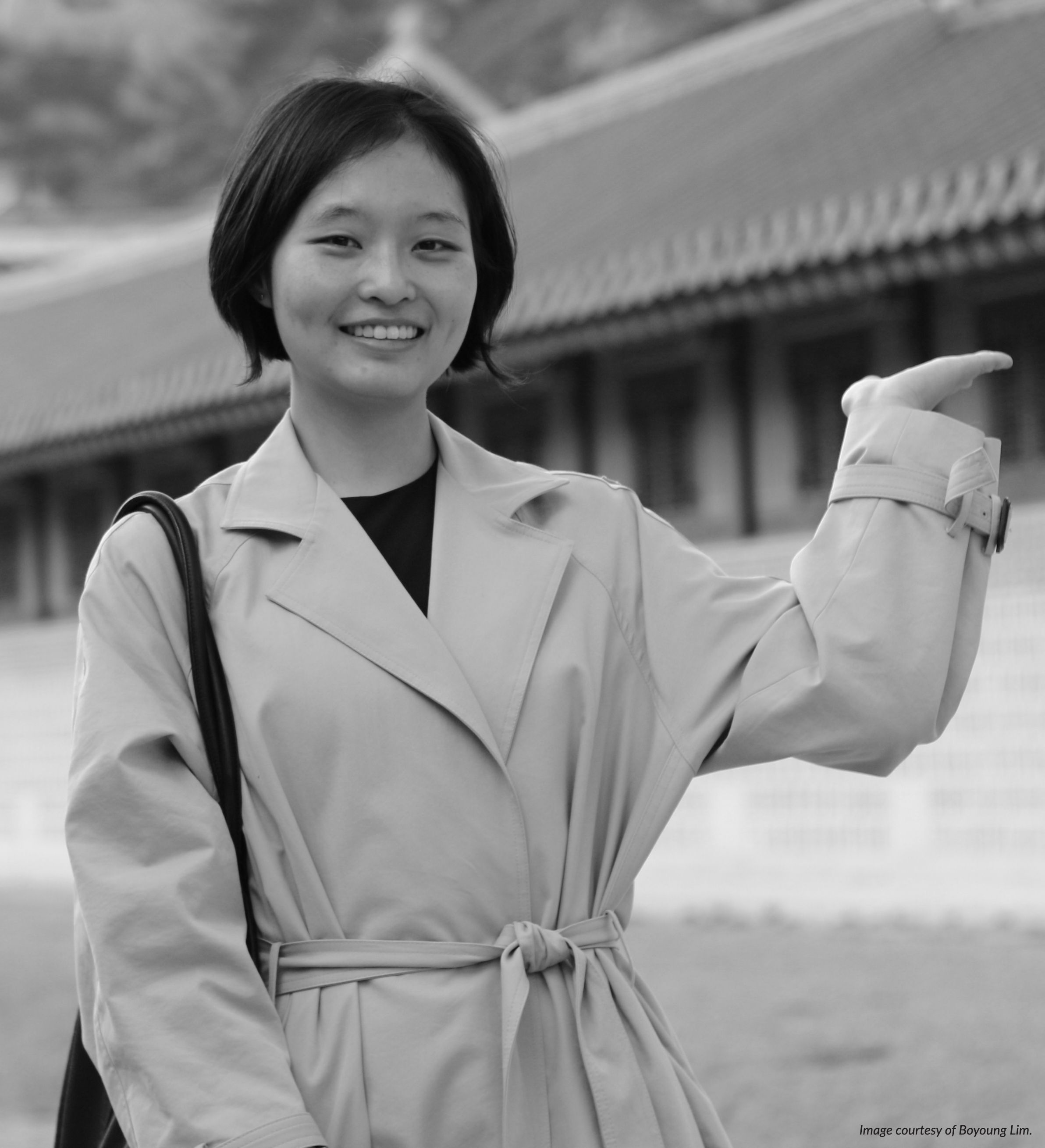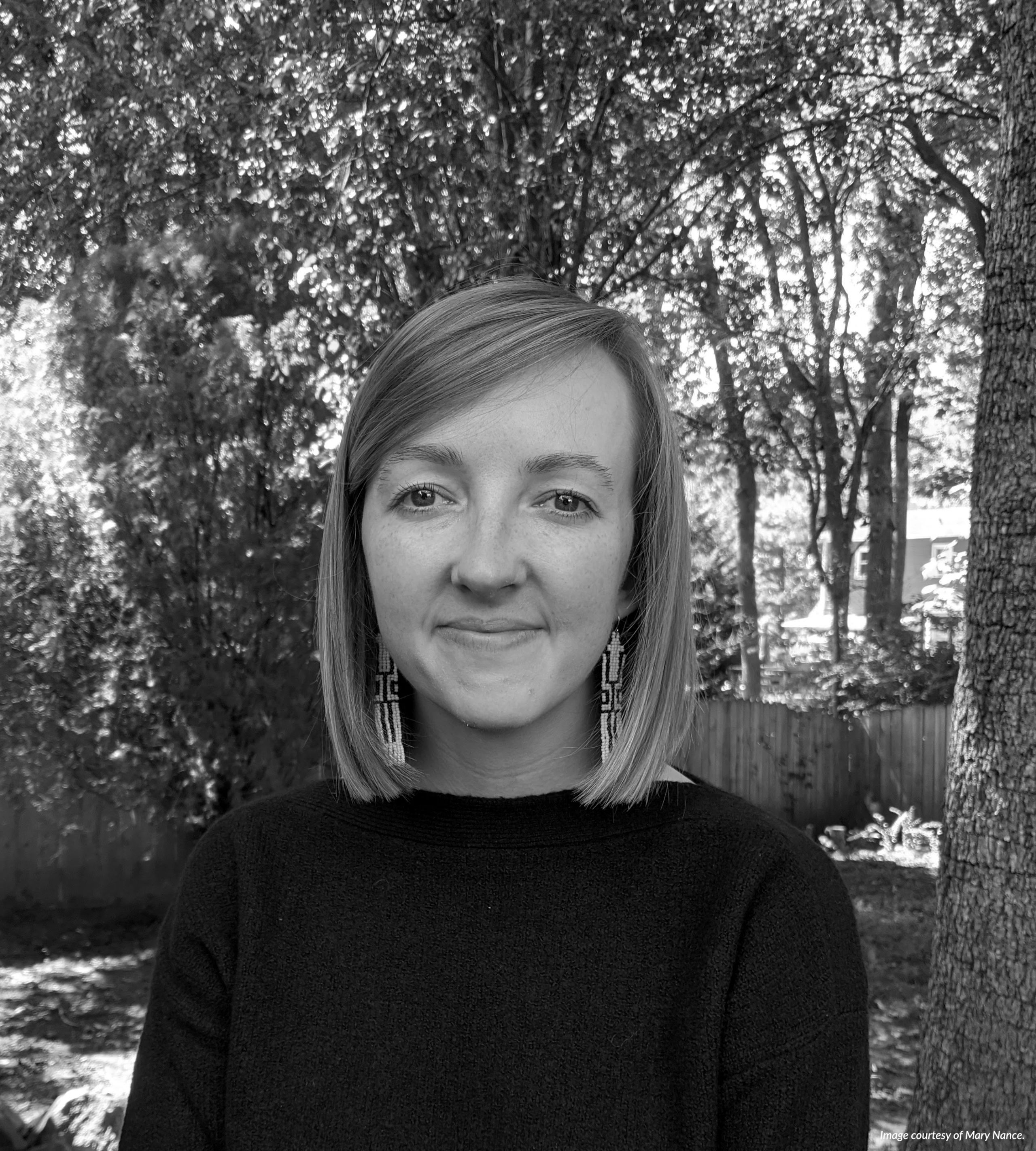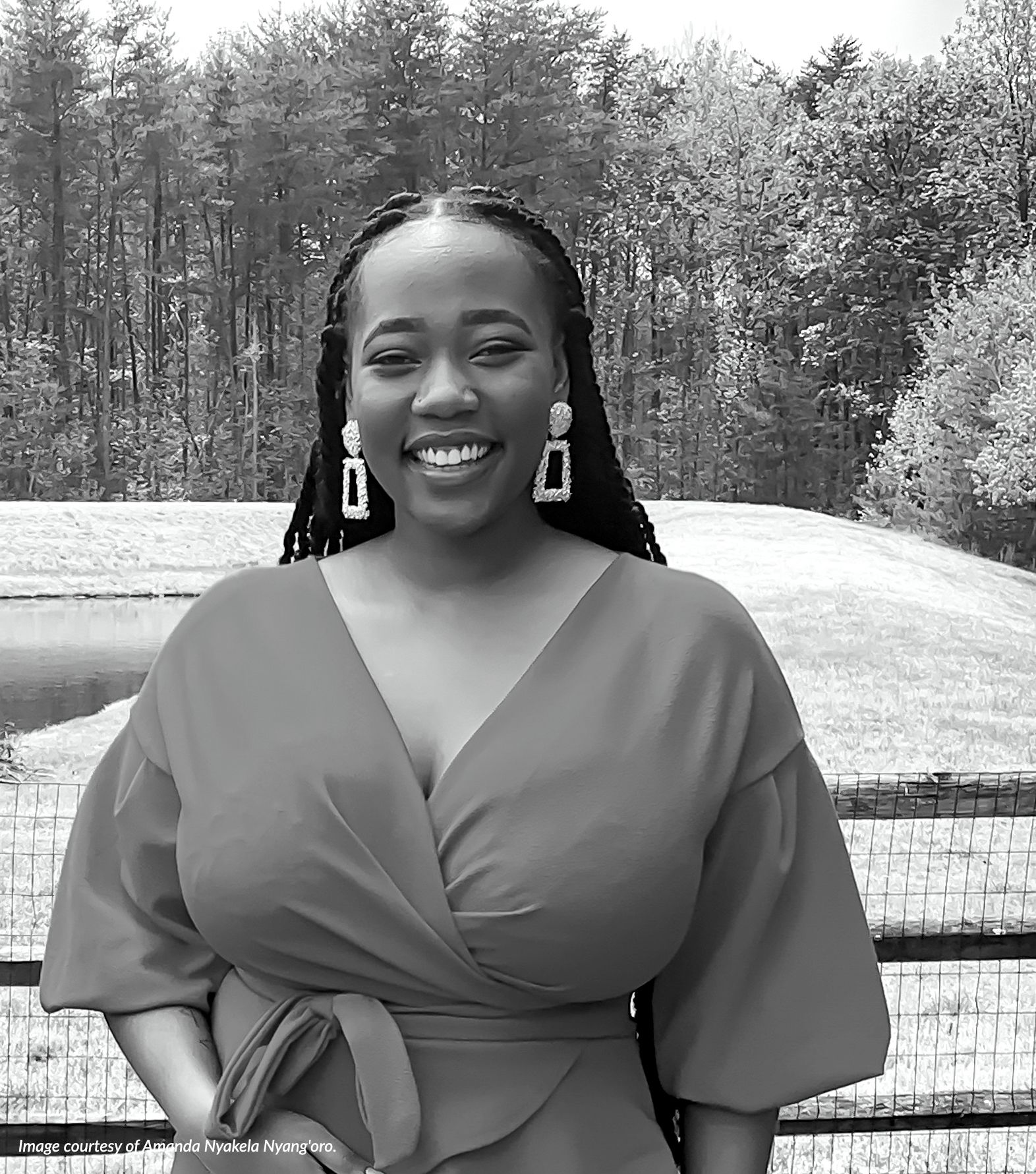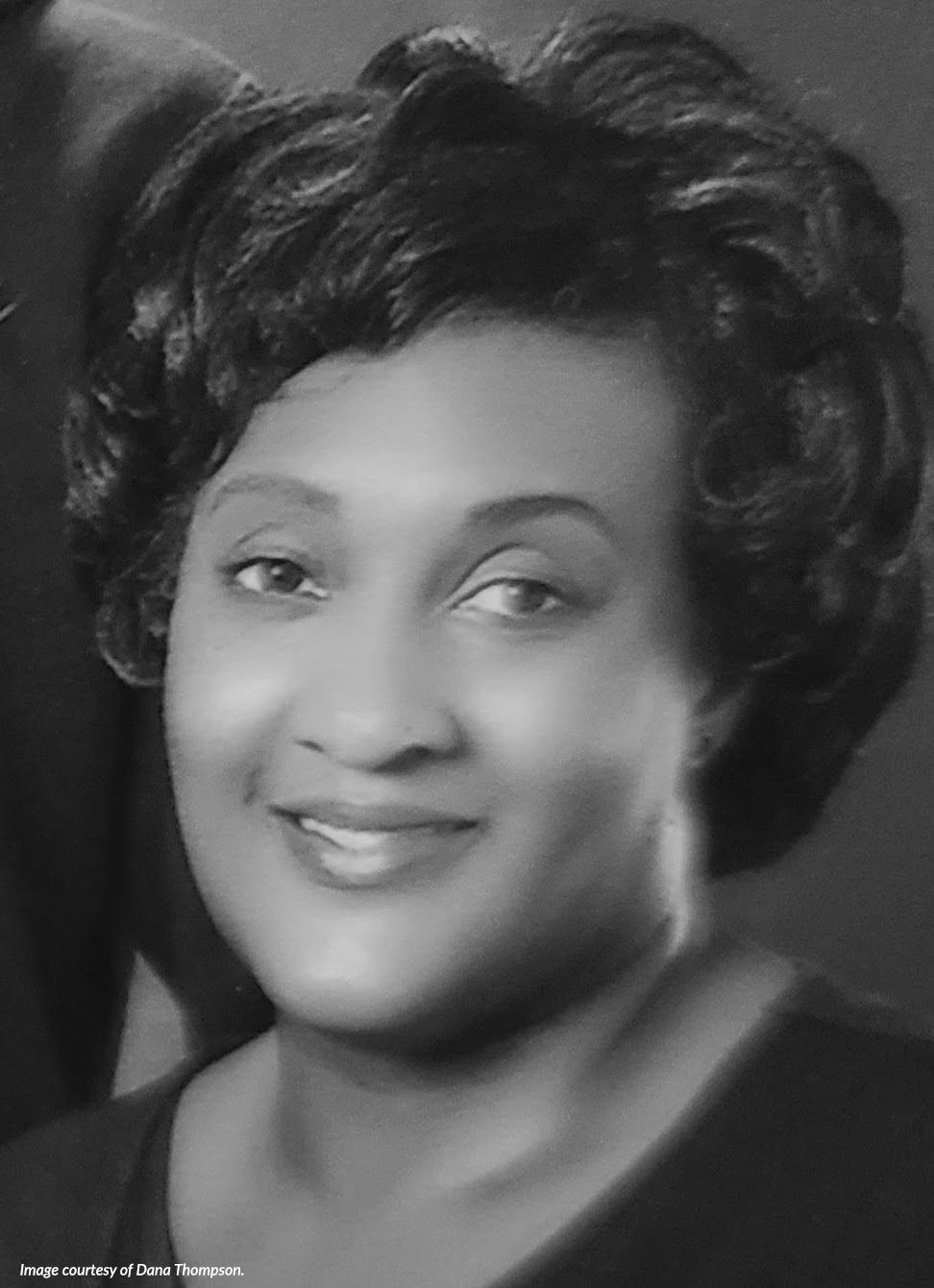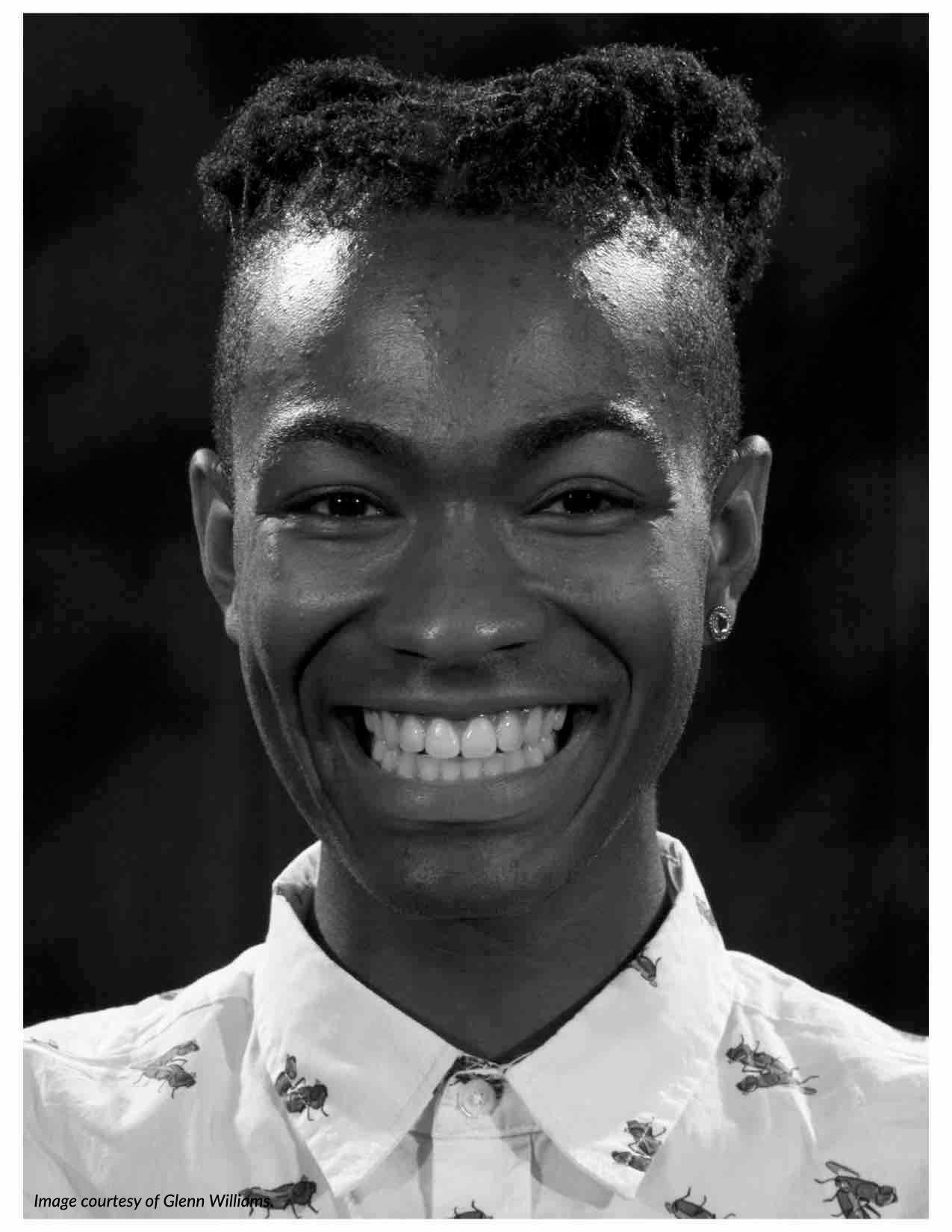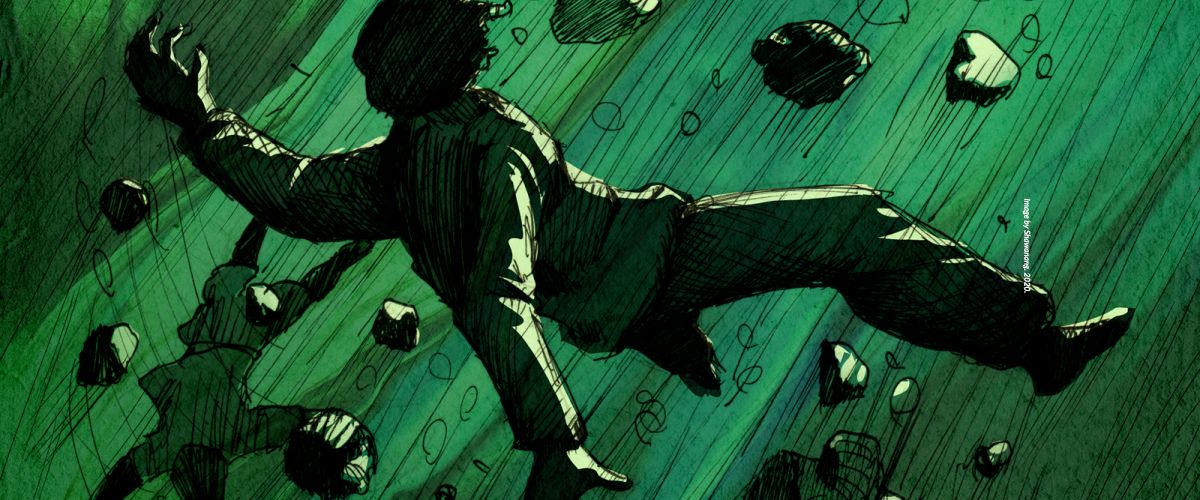 ---
Support for the Pulitzer Center in 2020 came from the MacArthur Foundation, Omidyar Network, Humanity United, Rockefeller Foundation, Henry Luce Foundation, Ar­nold Ventures, Art for Justice Fund, Julian Grace Foundation, Facebook Journalism Project, Howard Hughes Medical Institute, Henry L. Kimelman Foundation, Norwegian International Climate and Forest Initiative (NICFI), The William and Flora Hewlett Foundation, Poklon Foundation, the DC Commission on the Arts & Humanities, Trellis Charitable Fund, The Miami Foundation as part of the NewsMatch initiative, PIMCO Foundation, the Fore River Foundation, and our Campus Consortium partner schools.
This broad mix of funding, along with continued core support from members of the Pulitzer family and many other generous individuals, ensures the independent journal­ism that is essential to our mission in these times. We are grateful to all who have sustained our work. We hope that others will join.
Become part of our story by donating today. Every donor at any level becomes a Pulitzer Center Champion! Learn more.

---