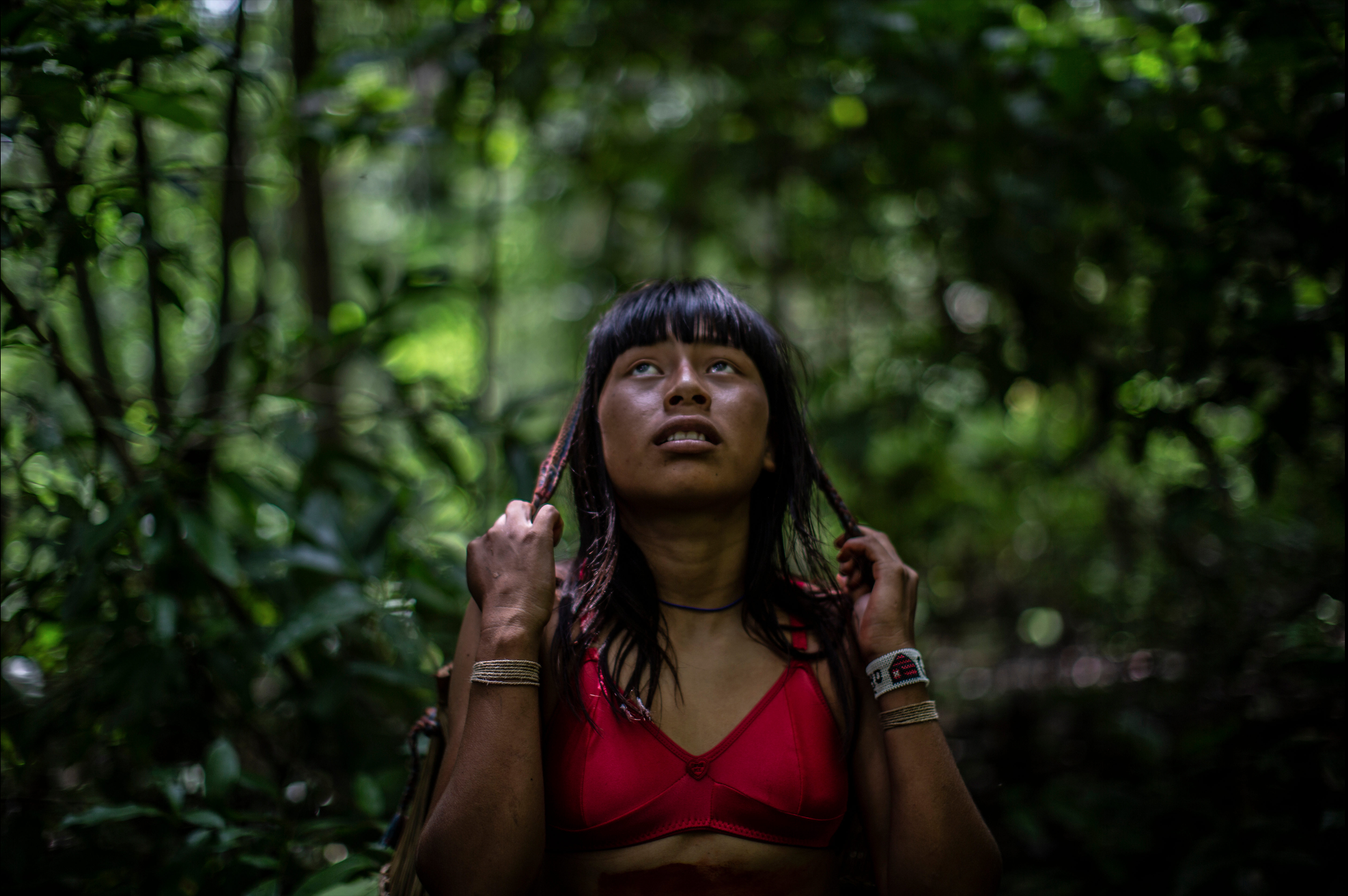 2022 Highlights
Pulitzer Center on Crisis Reporting
Finally!
After two-plus years of pandemic constraints we were able this June to bring together more than 150 members of the Pulitzer Center community in person for a conference in Washington, D.C., focused on the myriad dimensions of the global climate crisis while celebrating the power of creative collaborations spanning the globe.
The Interconnected conference highlighted a quarter marked by dozens of new reporting projects, close to 200 educational activities, recognition from the Pulitzer Prizes, announcement of the 2022 cohorts of our Reporting Fellowship and the 1619 Education Network, and the launch of both our International Education and Outreach Program and 10 Fellowships focused on ensuring accountability in the use of artificial intelligence (AI).
Being at the National Press Club with colleagues from 30-plus countries and sharing their work in sessions streamed live in five different languages was inspirational on so many levels. One of the great joys of being involved with the Pulitzer Center is the opportunity to learn every day from journalists and educators determined to make a difference on the big challenges that face us all.
Plenty of examples are below—please explore! We welcome, as ever, your suggestions and critiques, and we are so grateful for your support.
JON SAWYER, EXECUTIVE DIRECTOR
The Pulitzer Center's 2022 annual conference, Interconnected: Reporting the Climate Crisis, focused this year on the urgent crisis facing our planet's coastlines, rainforests, oceans, and polar regions—and how that crisis intersects with so many other issues, from gender and religion to labor, Indigenous rights, and social justice.
Our first hybrid conference with in-person and virtual programming gathered more than 150 journalists, editors, educators, and experts from more than 30 countries in Washington, D.C., for two days of community and engaging discussion on the future of reporting the climate crisis. Conversations illuminated the impact on the people and communities who inhabit environments threatened by climate change, and the methods with which journalists, educators, and the public can work together to bring these urgent stories to light—and hold those in power to account.
Along with the excitement of coming together in-person was a mood of somber resolve, as the entire journalism community urgently sought news and demanded action from the Brazilian authorities regarding the fate of British journalist Dom Phillips and Brazilian activist Bruno Pereira, reported missing on June 5 in a remote area of the Amazon and later found murdered.
Attendees from all over the world listened in their preferred language of Spanish, French, Portuguese, bahasa Indonesia, or English. Some 600 attendees tuned in virtually via Zoom, plus 2,400 additional viewers via YouTube. View the session recordings here and the #Interconnected22 highlights reel below.
This year's annual conference also celebrated the launch of the Pulitzer Center's International Education and Outreach Program, which will first focus on connecting with people in the tropical rainforest regions of the Amazon, Congo Basin, and Southeast Asia about the urgent issues impacting the world's rainforests through Pulitzer Center reporting.
---
100 journalists

80 projects

40 countries
---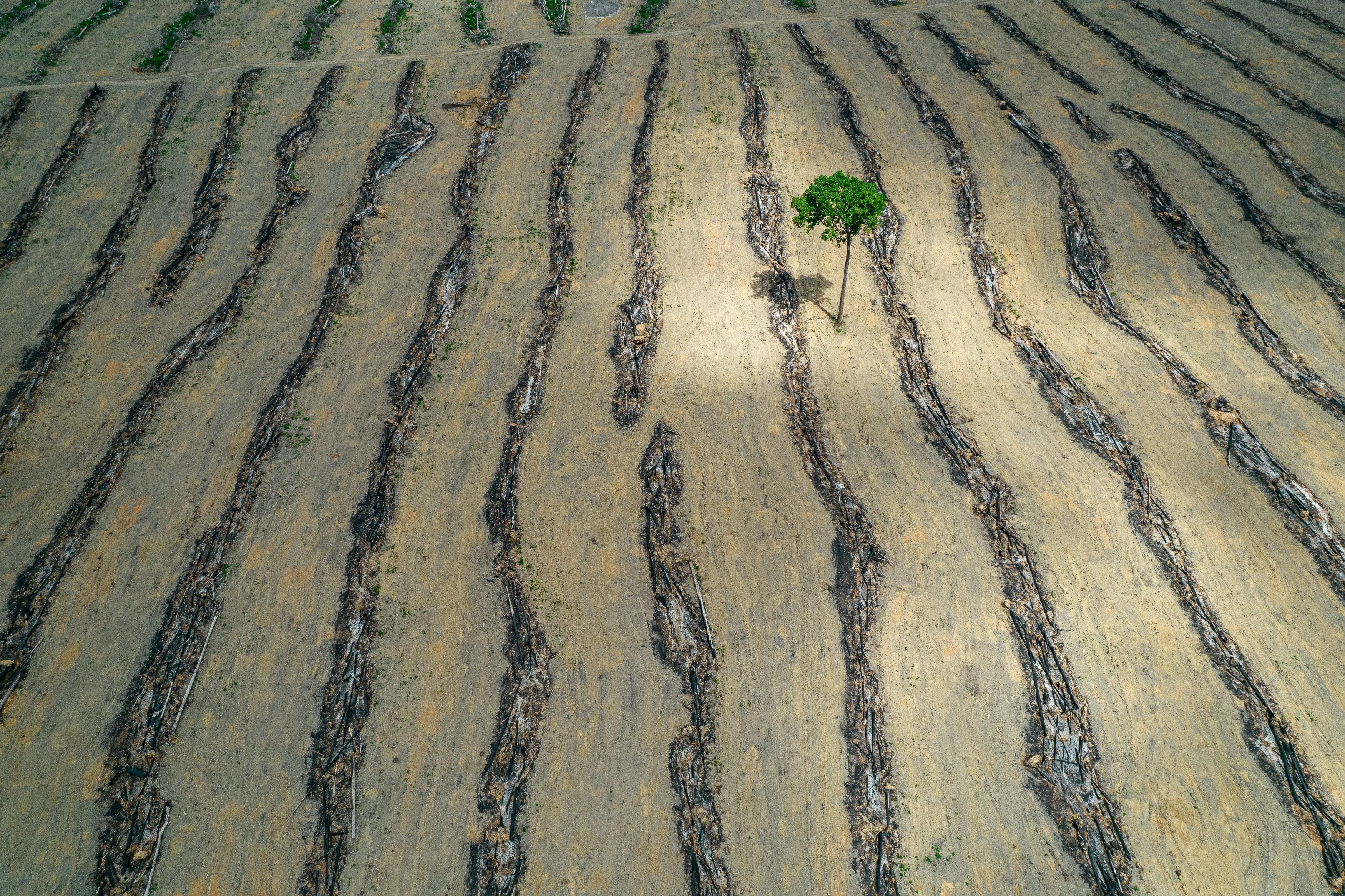 The 2022 Pulitzer Prizes recognized a Pulitzer Center-supported project by the Milwaukee Journal Sentinel and a series by Center board member Azmat Khan and the staff at The New York Times. Grantees at the Journal Sentinel were named finalists in the public service category for their investigation into faulty wiring in houses throughout Milwaukee's poorest neighborhoods. Meanwhile, Khan and her team won the international reporting award for their extensive reporting on the civilian toll of U.S.-led airstrikes in Iraq, Syria, and Afghanistan.
Multiple Pulitzer Center-supported projects were honored at the 88th National Headliner Awards. A Rainforest Investigations Network (RIN)-led collaboration that included NBC News, The New York Times, and the Philippine Center for Investigative Journalism (PCIJ) won the environmental writing category for reporting on supply chain-driven deforestation. WBUR and ProPublica's project on civil asset forfeiture won first place in the radio stations news series category.
Neha Wadekar is the winner of our $12,000 2022 Breakthrough Award for her intrepid and nuanced reporting about the fight for Cabo Delgado in Mozambique. The second-place winner is journalist Luisa García Tellez, for her work on the collaborative journalism project called Where Is My Pension? Wadekar is also a finalist for the One World Media Awards for her Pulitzer Center-supported PBS NewsHour story on the root causes of Mozambique's Islamist insurgency.
Our 1619 Project education programming has expanded with the launch of this year's Education Network cohort and the introduction of the 1619 afterschool partnership program. The 2022 Network cohort includes 40 teams of educators representing 18 states and the District of Columbia. The afterschool partnership program includes 37 teams representing 19 states and D.C., working to implement 1619 activities in afterschool clubs, nonprofits, public libraries, and other community settings.
A total of 950 students entered the 2022 Fighting Words Poetry Contest, representing eight countries, 27 states, and D.C., while nearly 800 participated in spring poetry workshops. Contest winners and finalists uplifted a range of global issues through their poems, including gun violence, the war in Ukraine, the proliferation of AI, and the link between climate change and colonization.
To highlight reporting and journalists from historically underrepresented communities, the K-12 team developed blog posts celebrating various U.S. cultural heritage months, including Black History Month, National Arab American Heritage Month, Pride Month, and more. Through these blogs, the virtual visit program grew by 21% from the previous year, to a total of 334 virtual visits in the 2021-22 school year.
REPORTING FELLOWS
Pulitzer Center editors and Campus Consortium Advisory Council members shared advice and reporting tips with the Fellows at a virtual orientation. "So what?" journalist Jina Moore brought the week to a close by reminding Fellows this is the question that needs to be answered whenever they produce a story.
The Center's annual conference, Interconnected: Reporting the Climate Crisis, and pre-conference events drew in 20 Reporting Fellows, including three panelists. It was a great occasion not only for exploring climate issues but also for making connections with other journalists.
---
CAMPUS VISITS
The Pulitzer Center and Georgetown's Berkley Center for Religion, Peace and World Affairs concluded the three-part, year-long series focused on religion, nationalism, and authoritarianism. The series combined private journalist-academic conversations with public talks, broadening the conversations to a general audience.
The Pulitzer Center again joined forces with Global Health Now, a media outlet from our campus partner Johns Hopkins Bloomberg School of Public Health, for a communications workshop at the Consortium of Universities for Global Health (CUGH) annual conference. The focus was on climate change and its impacts on human health, including the expanded reach of infectious disease pathogens, deaths from extreme heat, erosion of mental health, and growing numbers of climate refugees.
For the eighth year, the Pulitzer Center participated in Photoville, an outdoor series of photography exhibits in New York City that reaches hundreds of thousands of visitors each year. The Center brought grantees Alessandro Cinque and Justin Cook to participate in the opening day. The two shared with participants their respective projects related to climate change in Peru and North Carolina. Both photographers' work was featured in Solastalgia, the Pulitzer Center exhibition at Brooklyn Bridge Park. Our exhibit at Hudson Yards, Identity Through Crises, featured photographers Irina Werning (Argentina) and Zahra Mojahed (Afghanistan). Both exhibits also featured the work of Indigenous photographers in partnership with Indigenous Photograph.
We're experimenting with new platforms to reach broader public audiences, in particular Twitter Spaces. A recent event featured a conversation between the Center's executive director, Jon Sawyer, and award-winning grantee and PBS NewsHour correspondent Jane Ferguson to discuss Ferguson's coverage of the Russia-Ukraine war against the backdrop of her reporting from Yemen to Afghanistan and the challenges of information suppression. The event also marked World Press Freedom Day on May 3.
The development of a salary compensation philosophy for the organization based on an audit of all position descriptions, nearly six months of research using the PayScale platform to compare Center salaries to salaries at nonprofit organizations of comparable sizes, and consultation with all employees. The philosophy led to promotions and salary adjustments for several employees, and will continue to support the Center in posting salary bands for open positions in the future.
Connecting all staff with a membership to the Thinkzoom learning management system, which offers hundreds of professional development courses focused on skills related to inclusion, management, health and wellness, marketing and communications, and more. The diversity, equity, and inclusion committee utilized content from the system to lead an all-staff reflection on inclusion in April 2022, and will continue to lead quarterly trainings for staff on topics related to DEI throughout the year.
Providing live translation for in-person and virtual attendees of our June 2022 Interconnected conference in five languages: bahasa Indonesia, English, French, Spanish, and Portuguese.
Outreach initiatives by all teams also contributed to a continued strengthening of the diversity of the Center's journalism and education networks. Read on for an update on how the journalists and outreach partners who supported the Center's programs this year identified their races, ethnicities, and genders in voluntary surveys.
---
---
Support for the Pulitzer Center this quarter came from Humanity United, the John D. and Catherine T. MacArthur Foundation, Ar­nold Ventures, Rockefeller Brothers Fund, Open Society Foundations, Charles Stewart Mott Foundation, Henry Luce Foundation, Art for Justice Fund, Julian Grace Foundation, Facebook Journalism Project, Howard Hughes Medical Institute, Hartfield Foundation, One Earth Fund, Fore River Foundation, the Leona M. and Harry B. Helmsley Charitable Trust, Laudes Foundation, Henry L. Kimelman Family Foundation, Norway's International Climate and Forest Initiative (NICFI), Poklon Foundation, the DC Commission on the Arts and Humanities, Chicago Council on Global Affairs, Trellis Charitable Fund, Walton Family Foundation, PIMCO Foundation, Hollywood Foreign Press Association, and our Campus Consortium partner schools.
This broad mix of foundation funding, along with continued core support from members of the Pulitzer Center family, board members, and many other generous individuals, ensures the independent journal­ism and education that is essential to our mission in these times. We are grateful to all who continue to sustain our work. We hope that others will join.