Quarter 2
2020 Highlights
Pulitzer Center on Crisis Reporting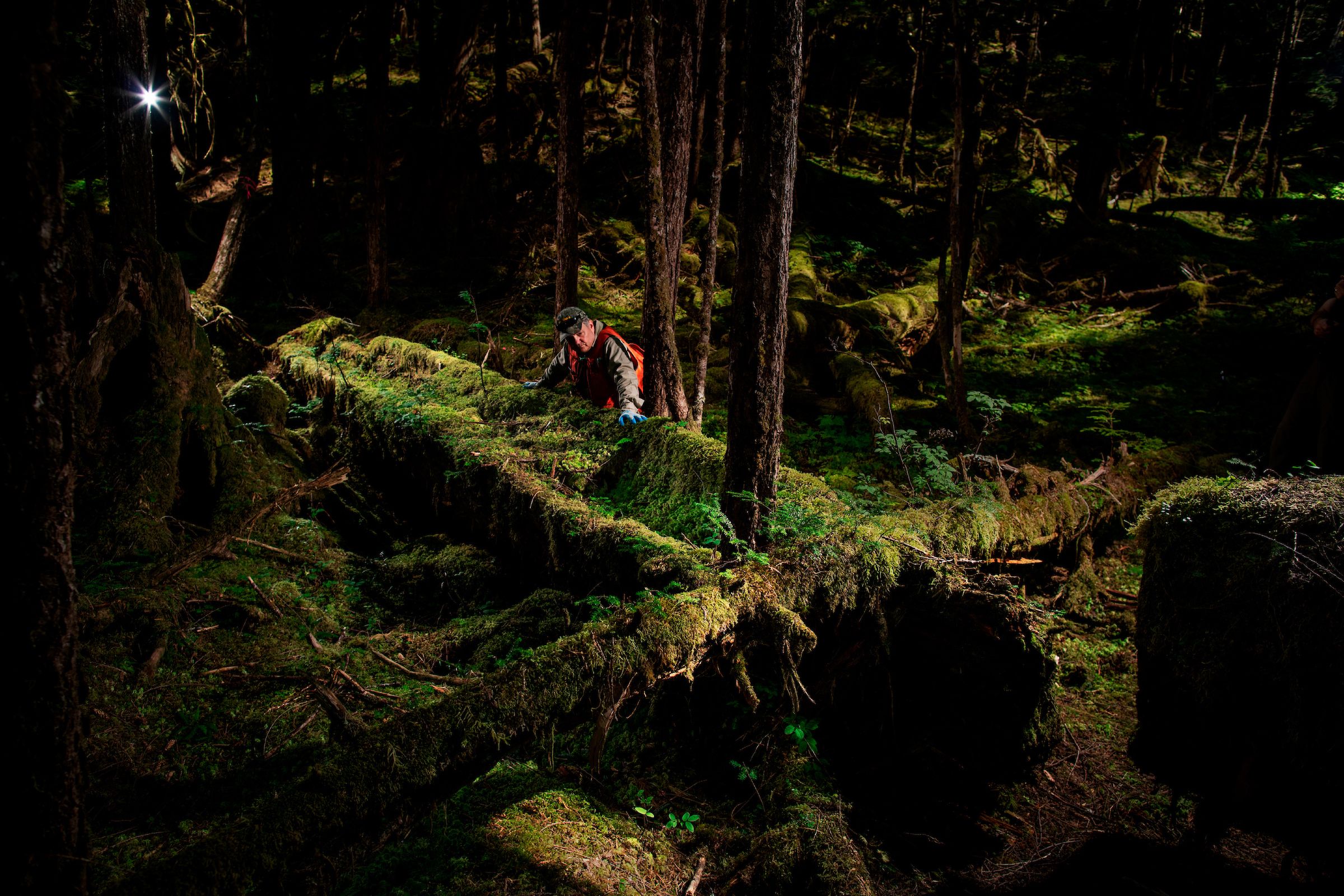 On March 11th the Pulitzer Center staff gathered in our conference room and decided that it was time to shut down the office, with the hope of returning two weeks later. Two months-plus later we are still working from home. In the initial days the focus was all about cancelations and postponements, undoing the many commitments we had made for events, educational engagements, and reporting projects that COVID-19 had suddenly rendered moot.
In the weeks since, however, we have all been amazed by just how much our dedicated staff has been able to accomplish, from launching dozens of collaborative reporting projects on COVID-19 to taking much of our educational work and events online. In addition, cross-team engagements have focused on the redesign of our website and development of a Rainforest Journalism Fund website, the creation of a Pulitzer Center policy on diversity, equity, and inclusion, and re-imagining the Pulitzer Center's operations to achieve our mission in a post-COVID world.
A challenging time, to be sure, but energizing and hyper productive too—and a reminder of the Center's crucial role for journalism, education, and the public we serve.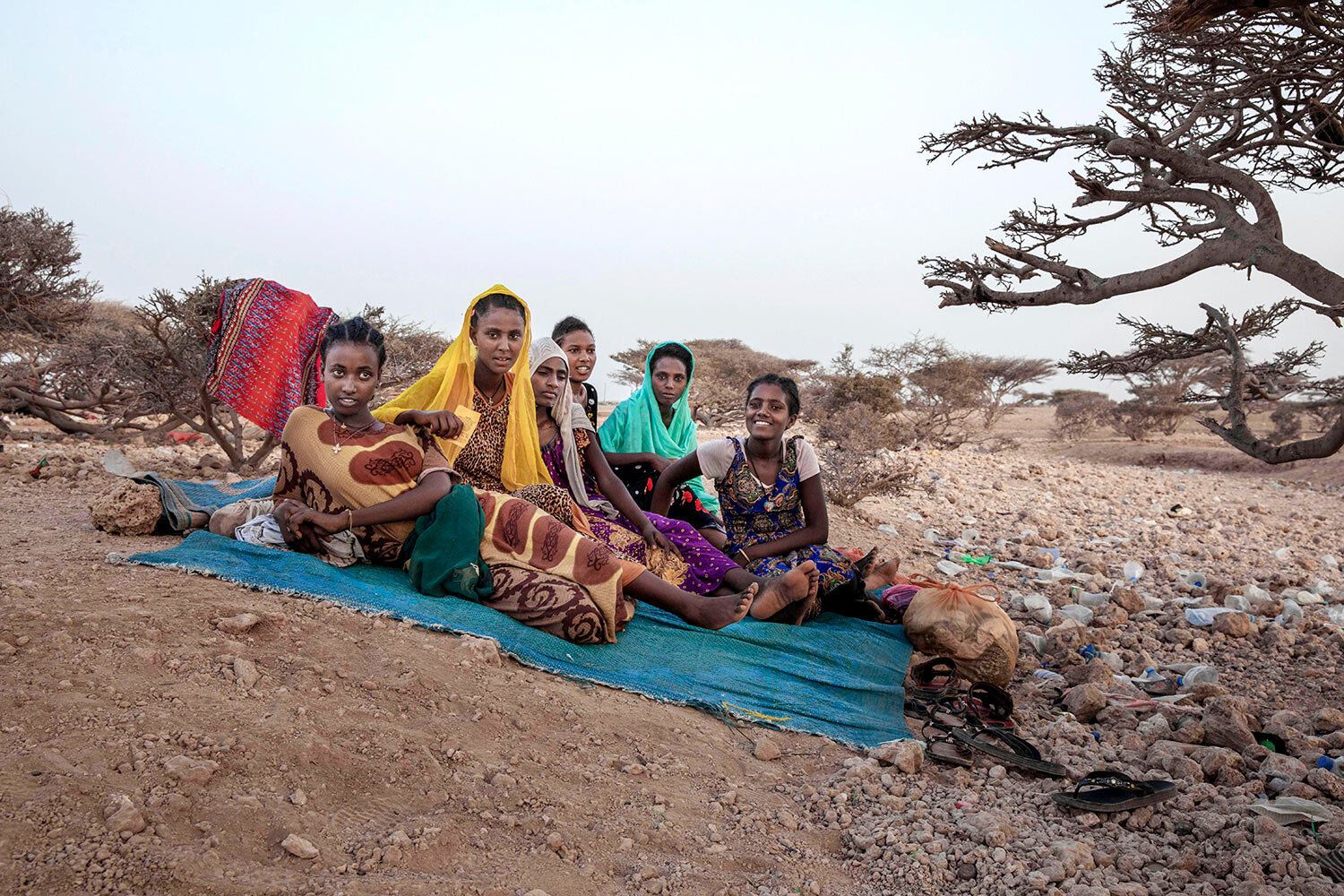 During a quarter dominated by the COVID-19 pandemic, we awarded more than $500,000 in grants for 42 journalism projects. While most of these projects will focus on the global health emergency, our grantees will also report on topics ranging from the destruction of rainforests to the growing desperation of Central American asylum seekers. Meanwhile, our partners at The New Yorker, The Richmond Times-Dispatch, Mississippi Today, and many other outlets published stories that illuminated and enlightened. Here's a sampler of a few projects we think are especially noteworthy: 
Luke Mogelson spent a month in northern and eastern Syria, reporting for The New Yorker on the calamitous consequences of US. disengagement in the region after the Trump administration abruptly ordered a complete and immediate withdrawal of American troops.
For the Richmond Times-Dispatch, photojournalist Julia Rendleman tells the story of a 33-year-old Virginia woman's perilous journey from heroin addiction and prostitution through the state's prison system and into the daily struggle to reintegrate after incarceration.
In a three-part series for Mississippi Today, grantees Alex Rozier and Eric Shelton look at the steady stream of challenges—from Hurricane Katrina and the BP oil spill to climate change and one of the longest flood periods on record—that have plagued Mississippi's fishing and seafood industry.
Grantee Tommy Trenchard, reporting for The New York Times, traveled to Anjouan, part of the island nation of the Comoros, to examine how developing nations with ever more mouths to feed are struggling in the face of climate change, deforestation, and population growth.
Baltimore's police department, which has been a lightning rod for controversy in a city plagued by a high crime rate, will now take to the skies to collect images of vehicle and pedestrian movements across 90 percent of the city. Grantee Joanne Cavanaugh Simpson, writing for Baltimore magazine, reports that the city sees this as "simply a creative, technological assist" in fighting crime. Critics see the "spy planes" as an unconstitutional invasion of personal privacy and freedom from unreasonable government searches.
In an interview for the Columbia Journalism Review, Carol Rosenberg discusses the sudden departure of the 9/11 trial judge and what covering Guantánamo means. As the coronavirus crisis has cut off detainees from most outside personnel and likely further delayed the long-awaited trial, Rosenberg remains uniquely positioned to inform the public of the unfolding situation in Cuba.
The Washington Post Magazine published the Rainforest Journalism Fund-supported Rainforest Defenders photo essay by grantees Francesc Badia I Dalmases and Pablo Albarenga—bringing their vivid portraits of Indigenous Amazonians, and the land they protect, to new audiences in the U.S.
Following a nine-month Pulitzer Center-supported investigation by The Baltimore Sun, the Maryland legislature overwhelmingly passed two bills aimed at reforming child support orders. The bills focus on two key issues examined by our grantees: prison debt and imputed income. They await the signature of Governor Hogan, who has not publicly taken a position.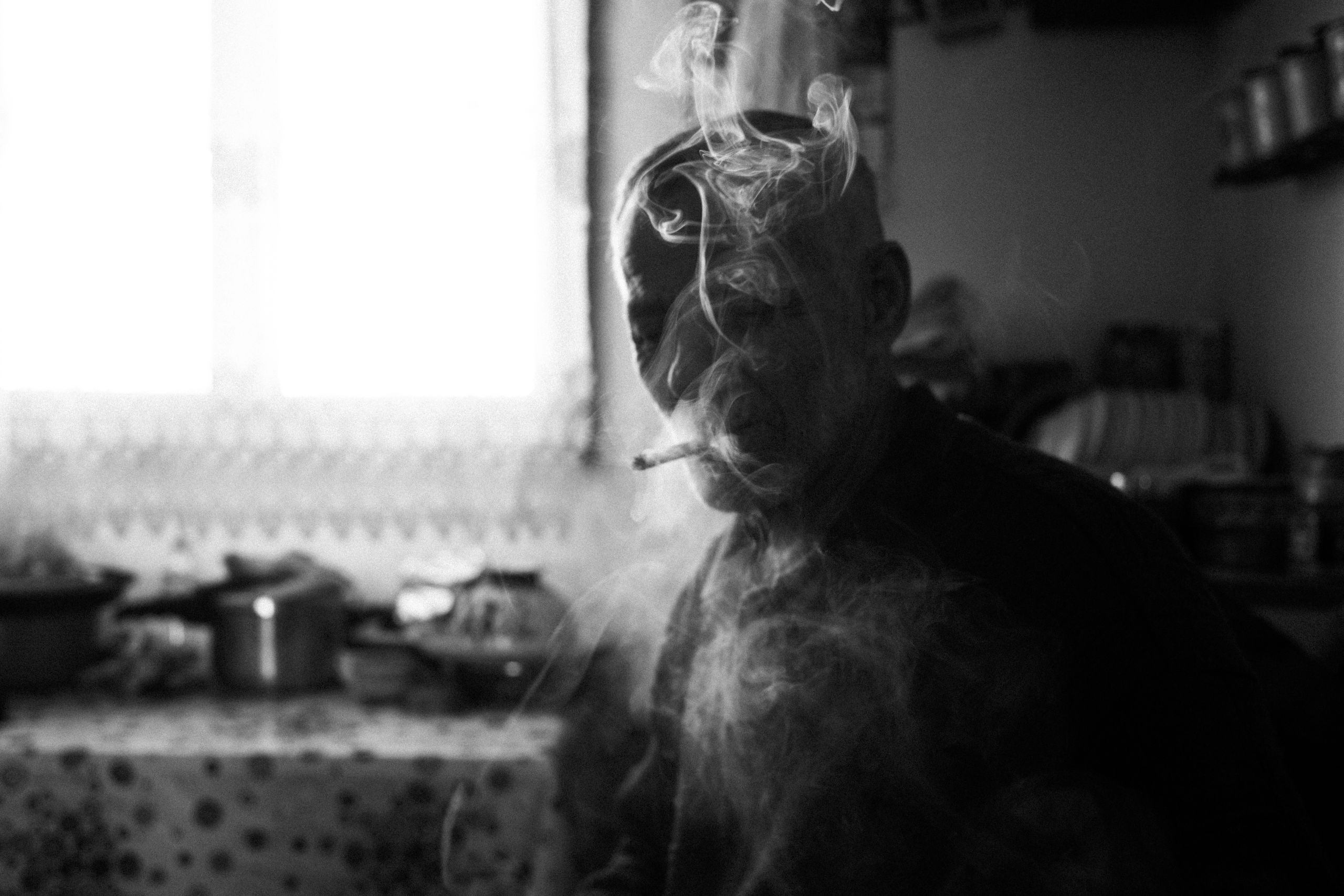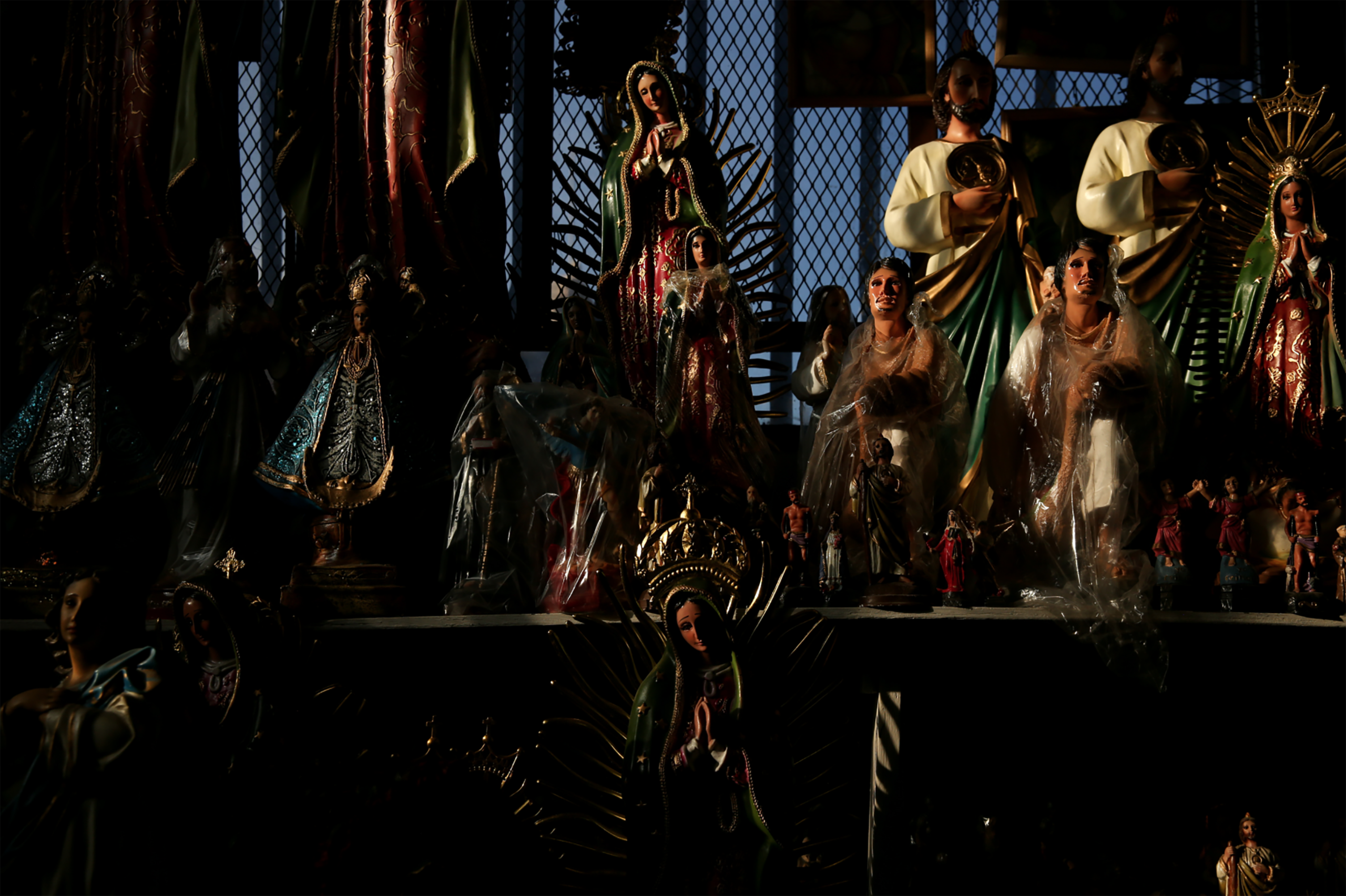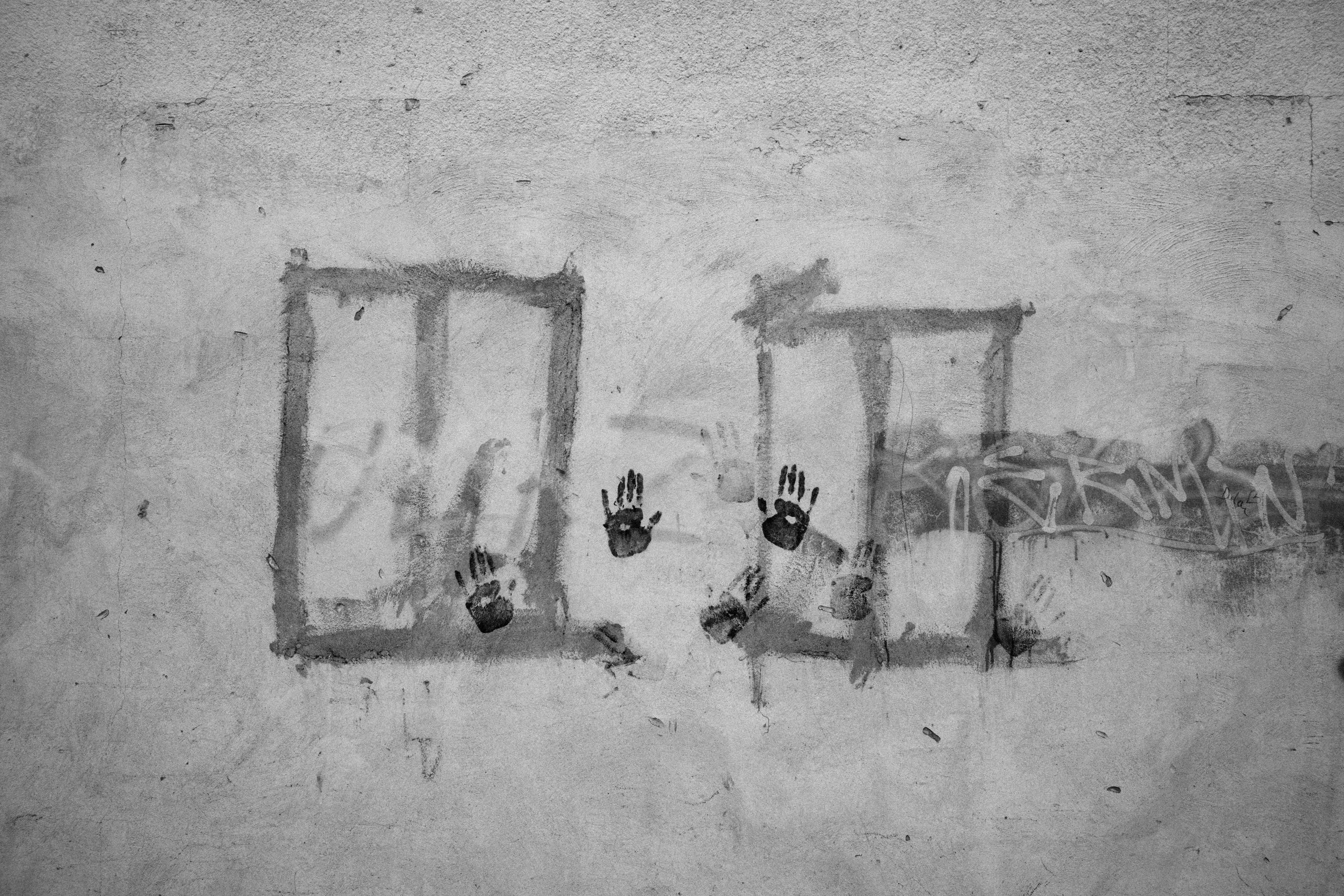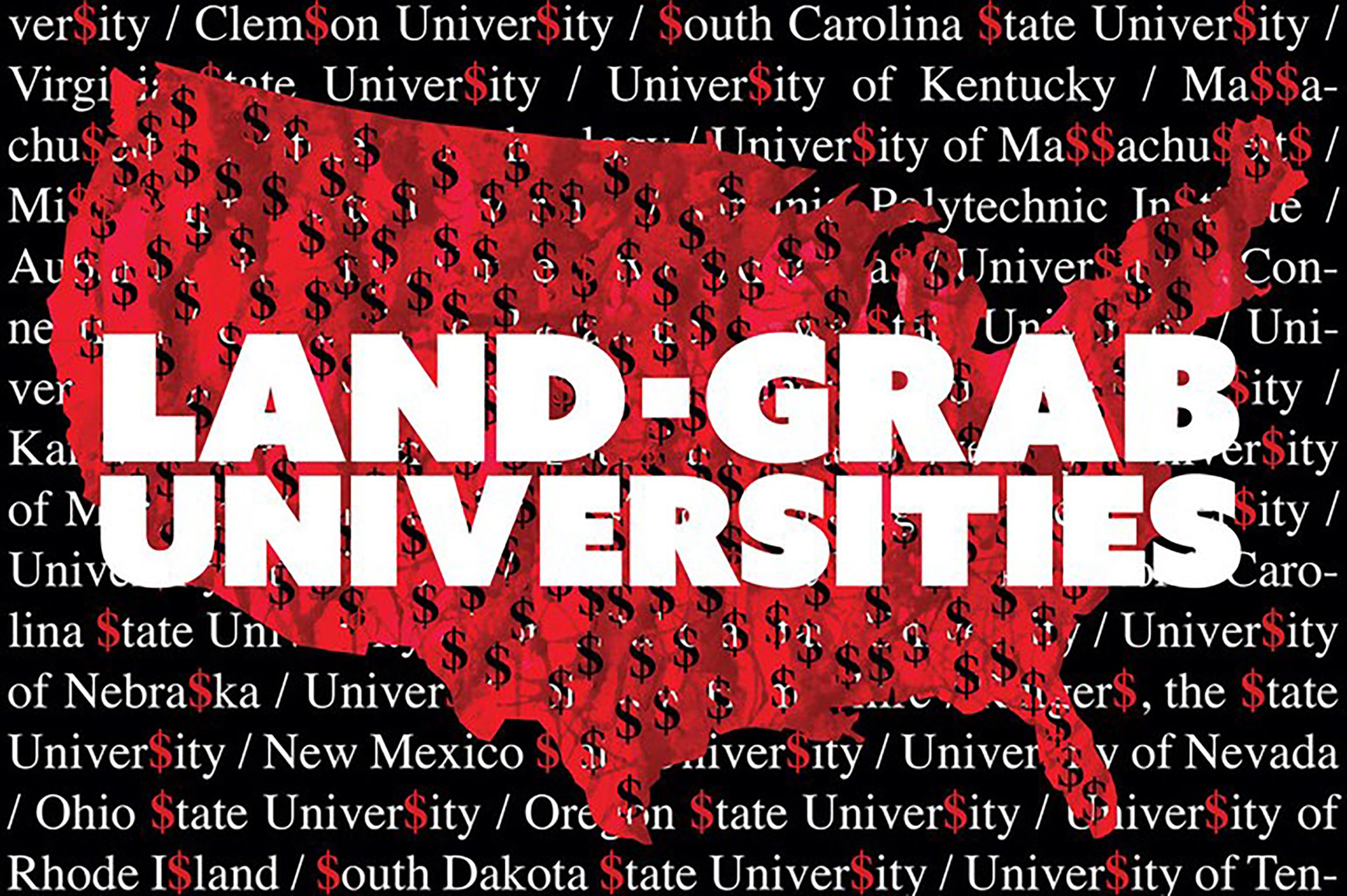 ---
The Morrill Act, signed into law by Abraham Lincoln in 1862, is considered a piece of enlightened legislation. The Act established America's system of land-grant universities. But as Tristan Athone and Geoff McGhee report in High Country News, much of the land in question was stolen from Native Americans and continues to this day to benefit some of the country's best-known universities.
"Land-Grab Universities" is the result of a comprehensive investigation over two years, tracking almost 11 million acres of land taken from nearly 250 tribes, bands, and communities in order to help fund fledgling land-grant colleges. From the University of Florida to Washington State University, from the Massachusetts Institute of Technology to the University of Arizona, the grants of land raised endowment principal for 52 institutions across the United States.
This groundbreaking investigation has created an unprecedented database, essential for understanding the source of many institutions' wealth. It also raises questions about modern institutions' responsibilities—and debts—to Indigenous communities.  
The project has been mentioned and cited by Forbes Magazine, Vox, USA TODAY, The Chronicle of Higher Education; its authors have published related work in The New York Times. The core investigative team is now showing newsrooms and university journalism schools how to use the data to publish their own stories. Commentary on the project has described the land grant system as early academia's original sin.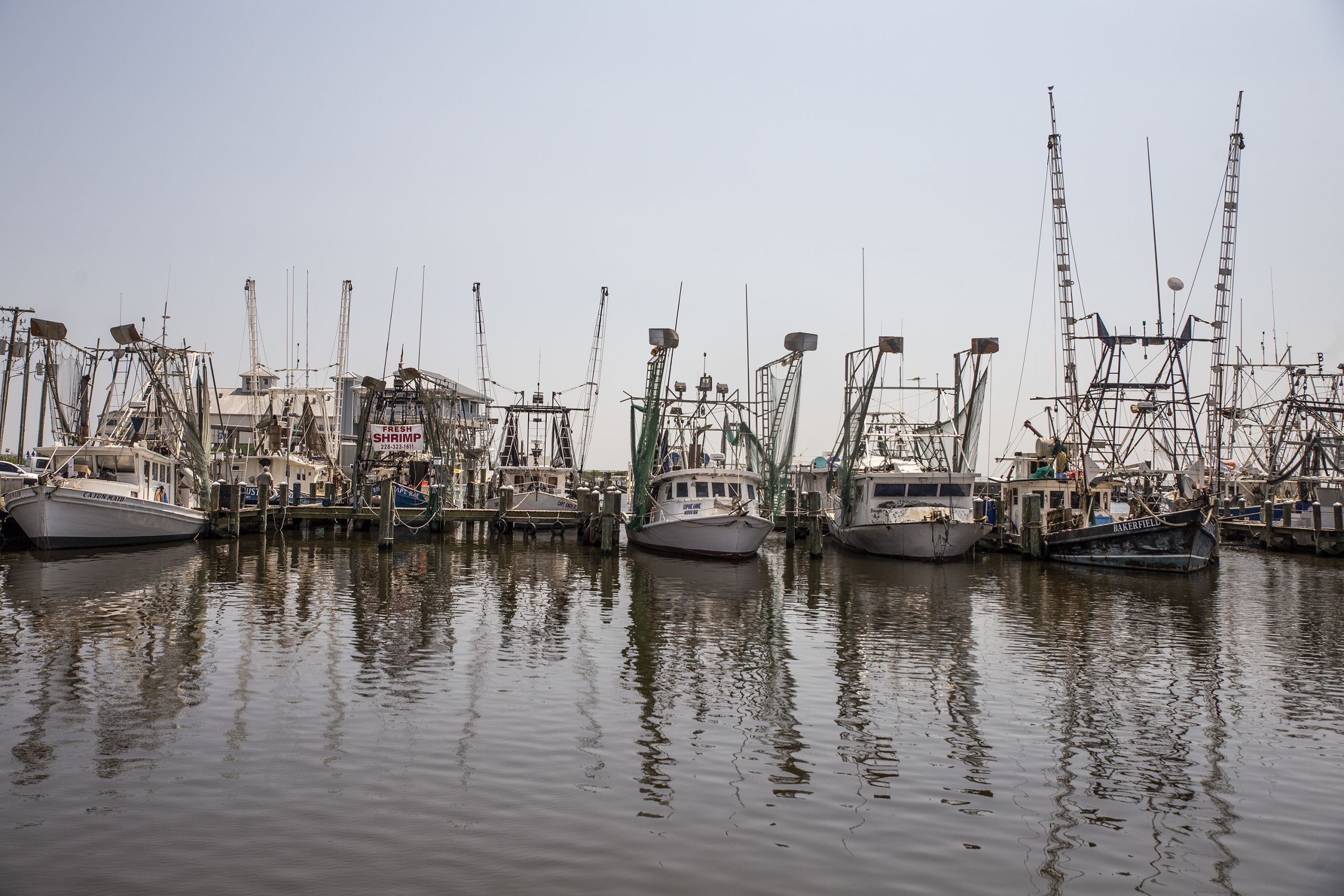 We've continued the momentum of our nationwide Connected Coastlines initiative, even in the face of the COVID-19 pandemic. Thirty stories have published since early March with more on the way, including a New York Times Magazine story on the Hurricane Sandy anniversary by Andrew Lewis due out in August of 2020.
Tony Briscoe, an environmental reporter, won a Chicago Headline Club award for "Best Science, Health, Technology or Environment Reporting" for his Pulitzer Center-supported Chicago Tribune series, "Climate Change: Great Lakes, High Stakes," which explores how global warming is jeopardizing North America's Great Lakes. 
Nestor Ramos, a Pulitzer Center Connected Coastlines partner, was named a finalist for the 2020 Pulitzer Prize in feature writing for his Boston Globe story, "At the Edge of a Warming World." Ramos' piece explored how climate change is transforming Cape Cod.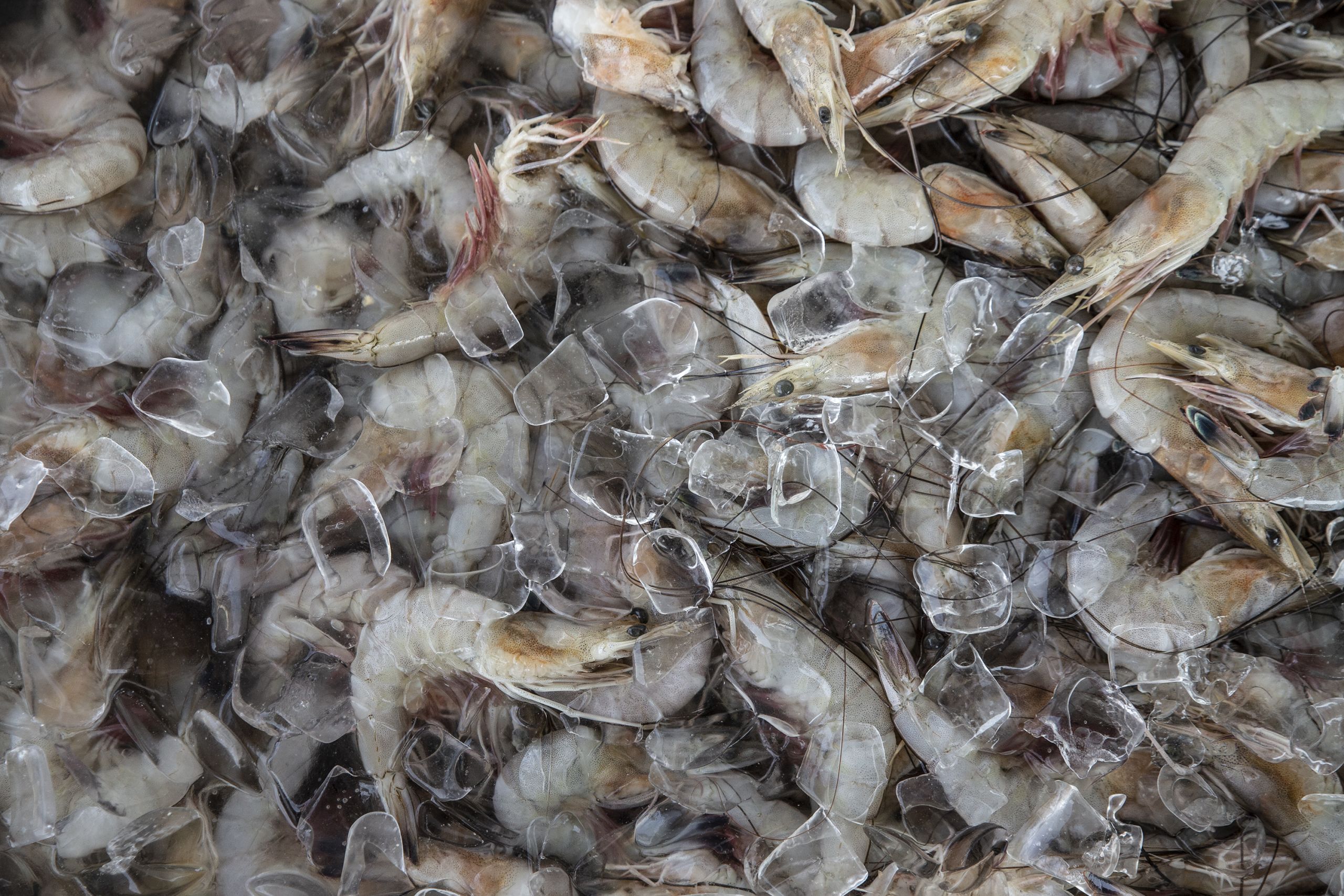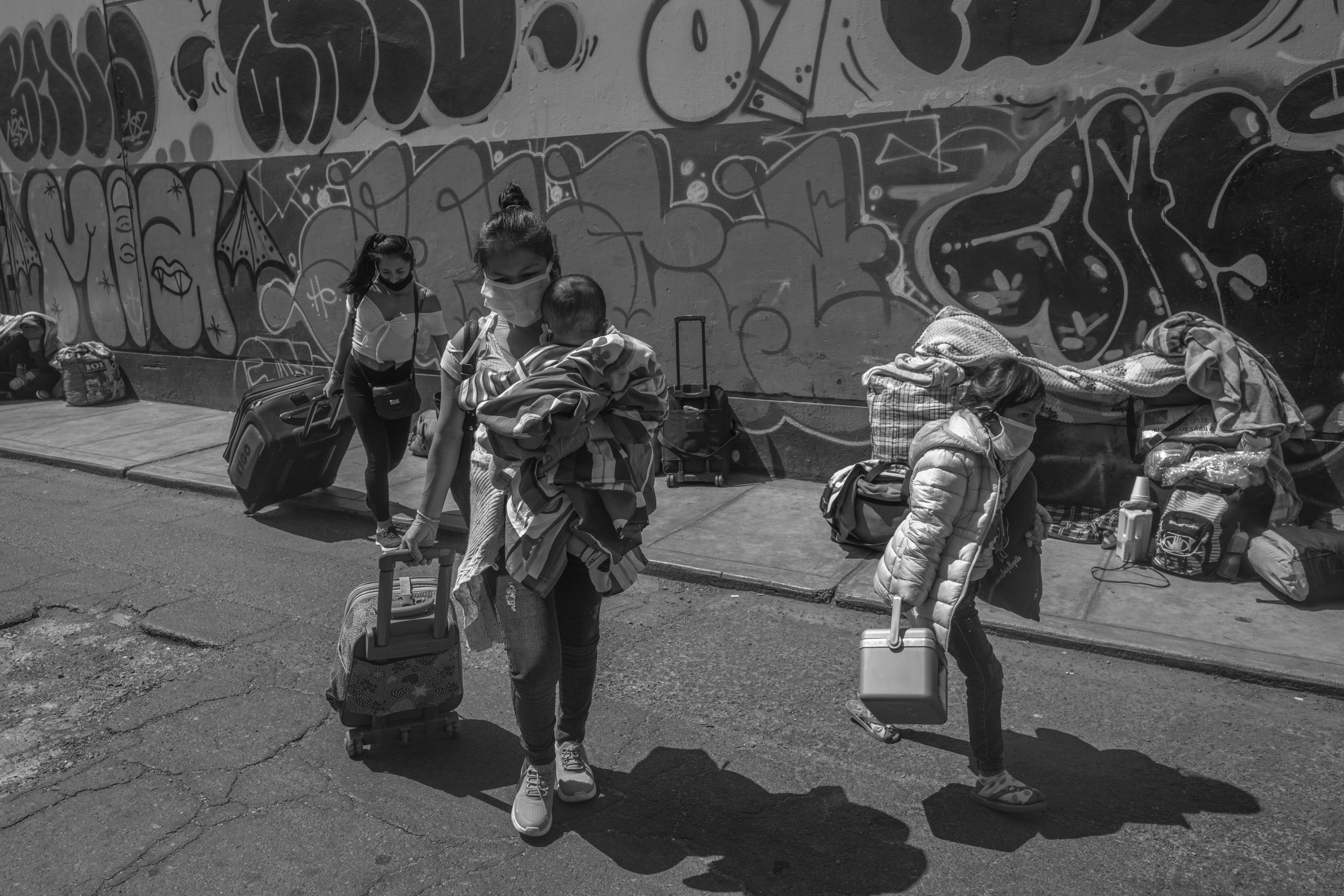 In mid-March, as the coronavirus pandemic spread around the world and disrupted newsrooms and reporting travel, the Pulitzer Center launched the Coronavirus News Collaboration Challenge. Through this initiative, we sought to encourage journalists to break traditional notions of scooping and competition and instead use the power of sharing and collaboration to increase local reporting capacity and expand the reach and impact of their stories. We defined collaboration broadly and challenged journalists to find reporting allies across state and national borders as well as media platforms and areas of expertise. 
---
The response greatly surpassed our expectations. To date we have received more than 300 proposals from dozens of countries, with requests totaling more than $4 million. So far, we are supporting 30+ reporting projects in all continents except Australia and Antarctica. The ingenuity and courage of our grantees have been inspiring. Ongoing efforts include: 
A collaboration by 22 news outlets in North Carolina on enterprise stories with a focus on post-virus economic-reconstruction efforts. 
A joint venture by six U.S. universities (University of Arkansas, Stanford University, University of Maryland, Arizona State University, Boston University, and University of Oregon) to have students report on the homeless during the crisis. AP will distribute the stories.
A reporting collaboration among staff journalists, coders and freelancers in Africa to report on lack of access to clean water during a pandemic. 
A coalition of freelancers and 15 news outlets across Illinois are looking into the impact of COVID-19 on local museums.
We also agreed to an emergency grant supporting COVID-19 coverage by Science, ensuring that the magazine's top infectious disease specialists and their global network of freelancers can continue their work on this topic through the end of 2020. 
We have published more than 100 COVID-19-related stories so far.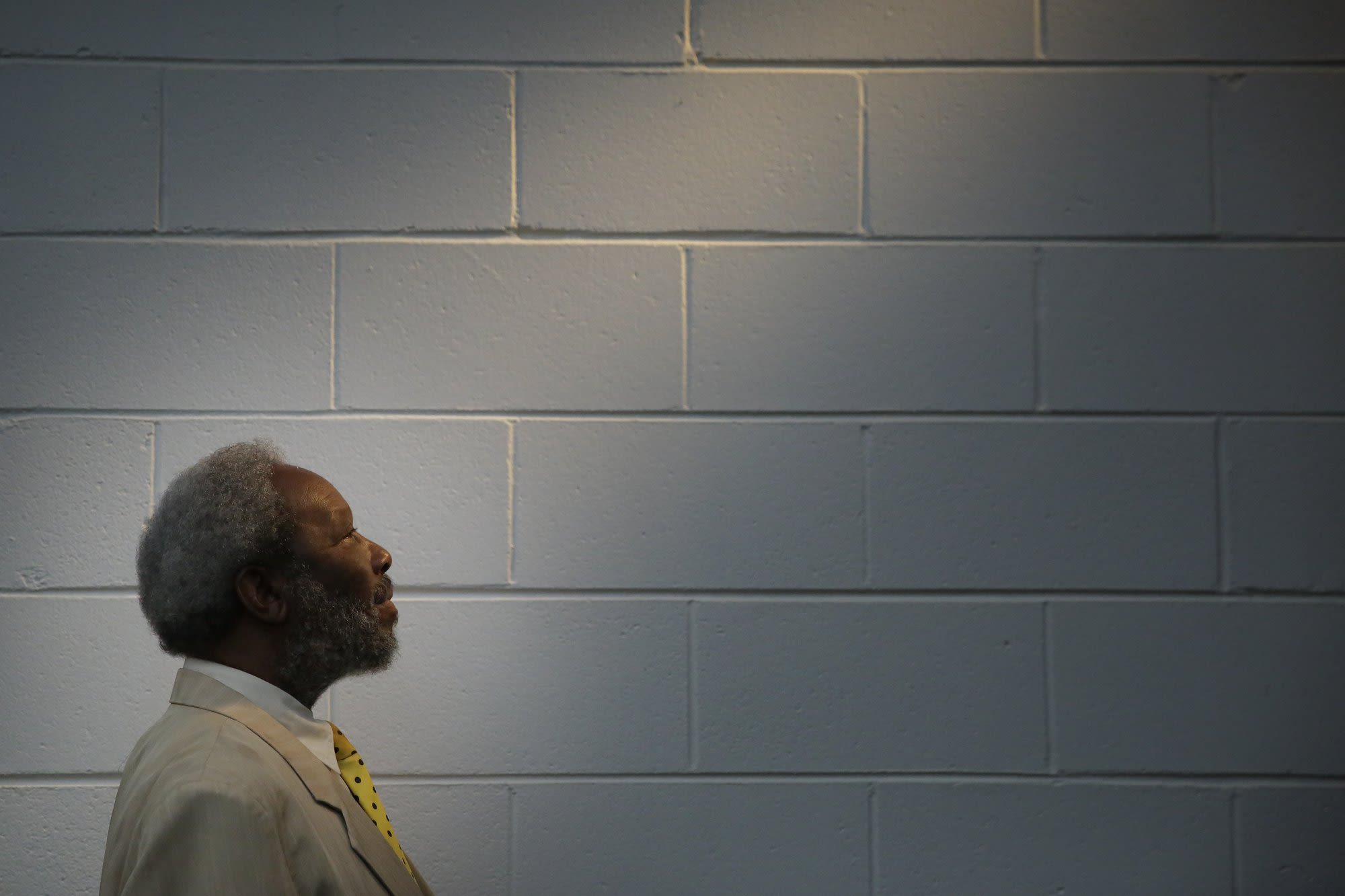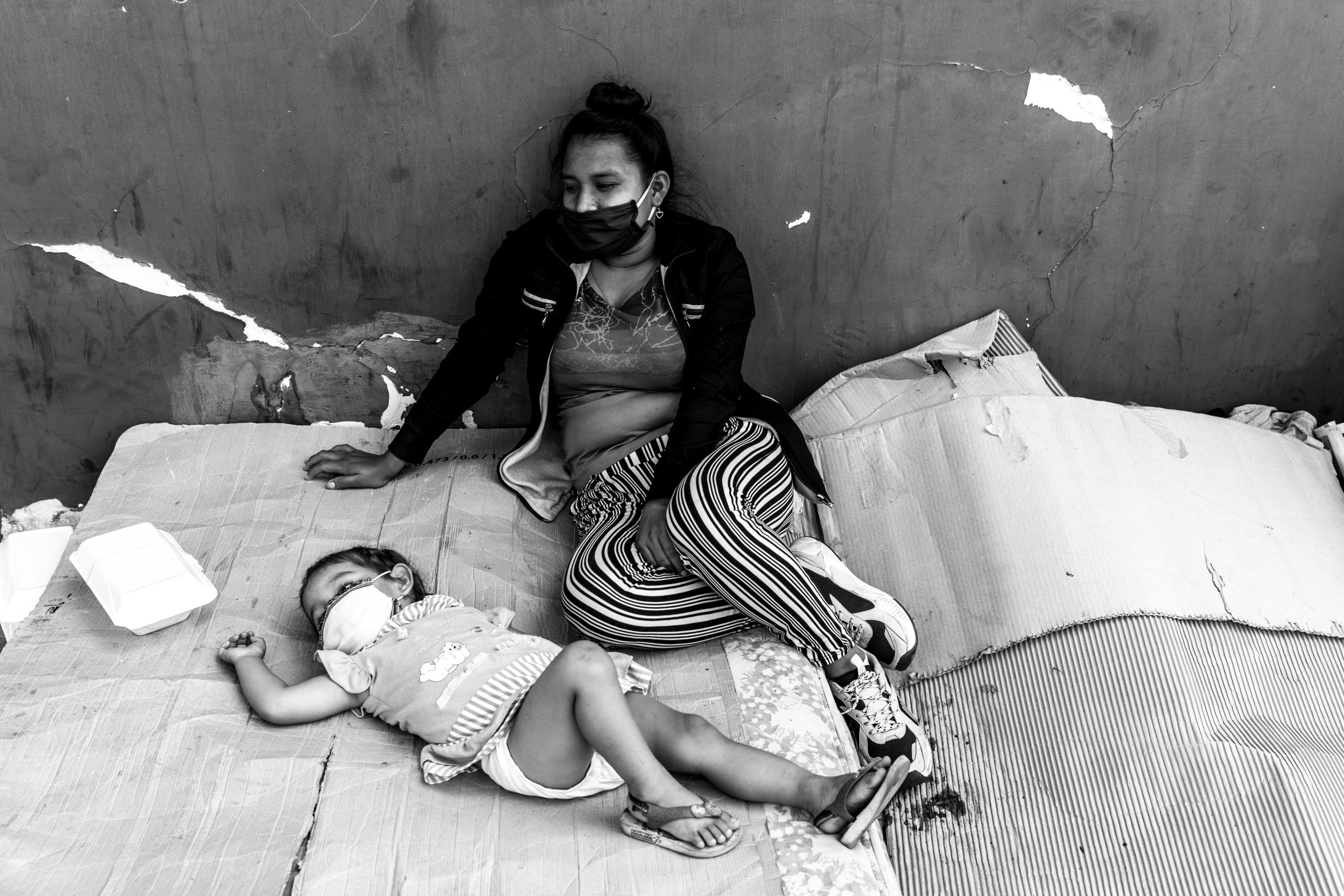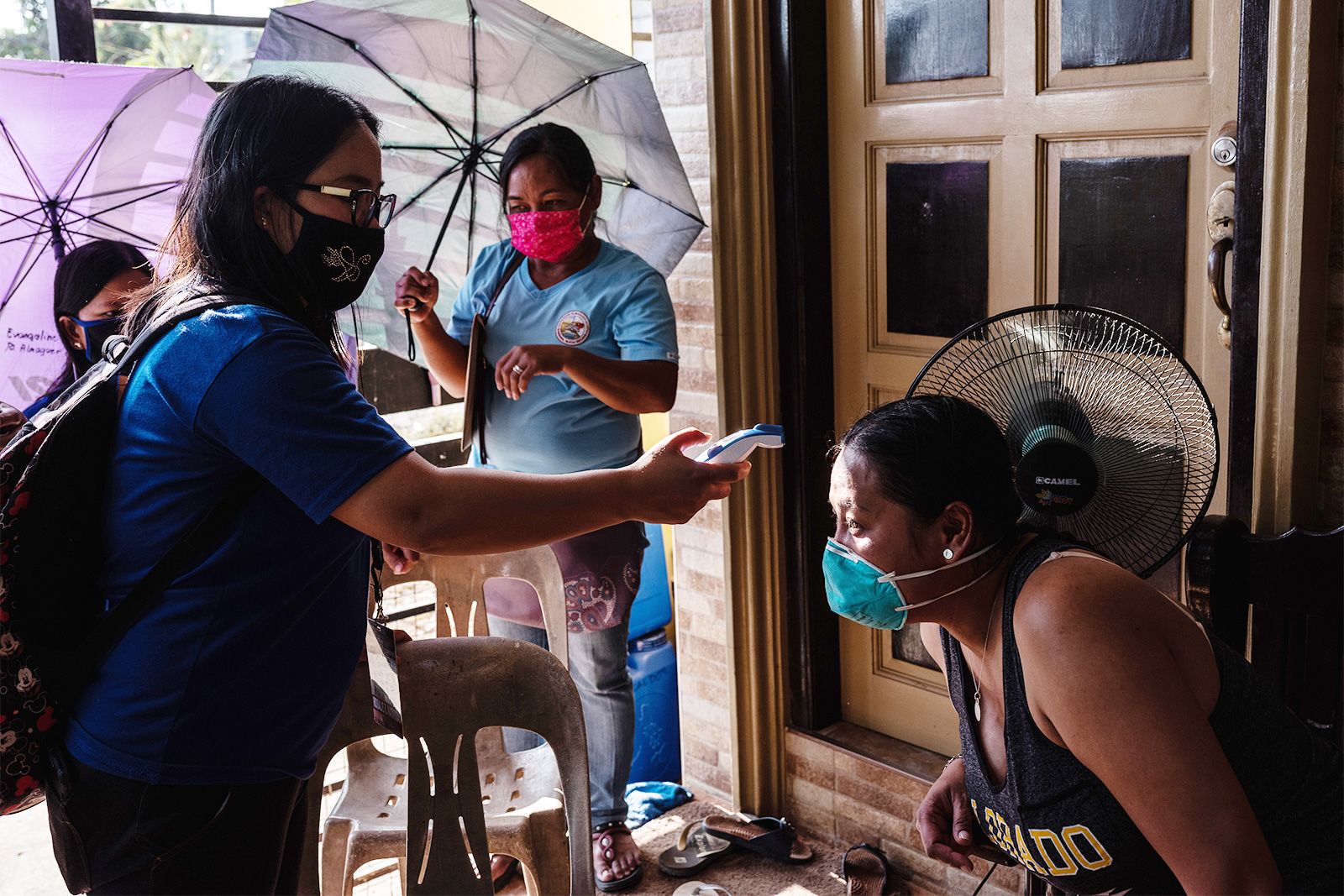 ---
Highlights include:
In "The Bus that Never Arrived," published in the Peruvian investigative news outlet Ojo Publico, photojournalist Musuk Nolte documented the desperate lives of migrants in Lima who have nowhere to stay and no means to go back to their rural villages. They are stranded as the pandemic sweeps through their country. 
In a deeply reported explanatory story for Science, Meredith Wadman, Jennifer Couzin-Frankel, Jocelyn Kaiser, and Catherine Matacic explored ongoing clinical research into the full effects of coronavirus on the body. The virus attacks the heart and blood vessels, kidneys, gut, and brain. "Its ferocity," one doctor said, "is breathtaking and humbling."
---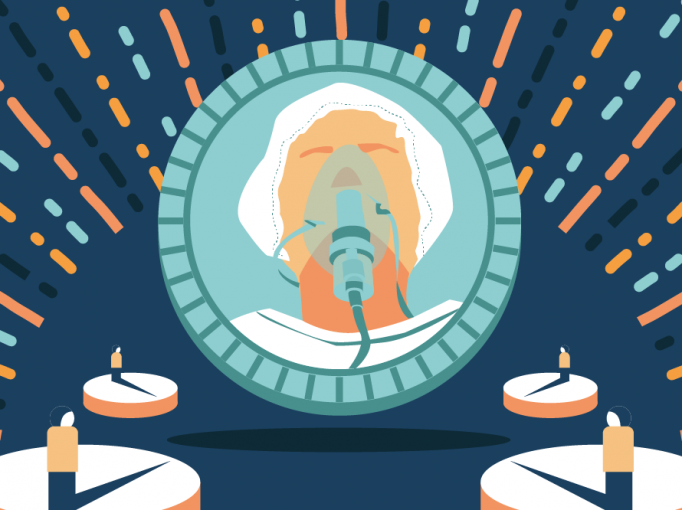 ---
As part of their global series on the groups most vulnerable to the pandemic, AP reporters Tim Sullivan and Felicia Fonseca reported on the terrible toll COVID-19 is taking on the Navajo Nation: "If Navajo Nation were its own state, it would have the highest per-capita rate of confirmed positive coronavirus cases in the country, behind only New York." Being a close-knit community is one of the factors that put the Navajo at risk, but it might also be what helps them beat the pandemic. 
Philadelphia is the poorest large city in the U.S., and women make up more than half of the poor—the majority of them women of color. The 19th, a start-up nonprofit outlet, is teaming up with The Philadelphia Inquirer on a series that highlights how women confront the unprecedented challenges of the pandemic. Stories have featured pastors, teachers, store owners, and Philly's first black woman police chief, Danielle Outlaw. The 19th initiative has attracted attention from media analysts including the Nieman Lab who profiled how The 19th has moved forward with a launch amidst a global pandemic. 
---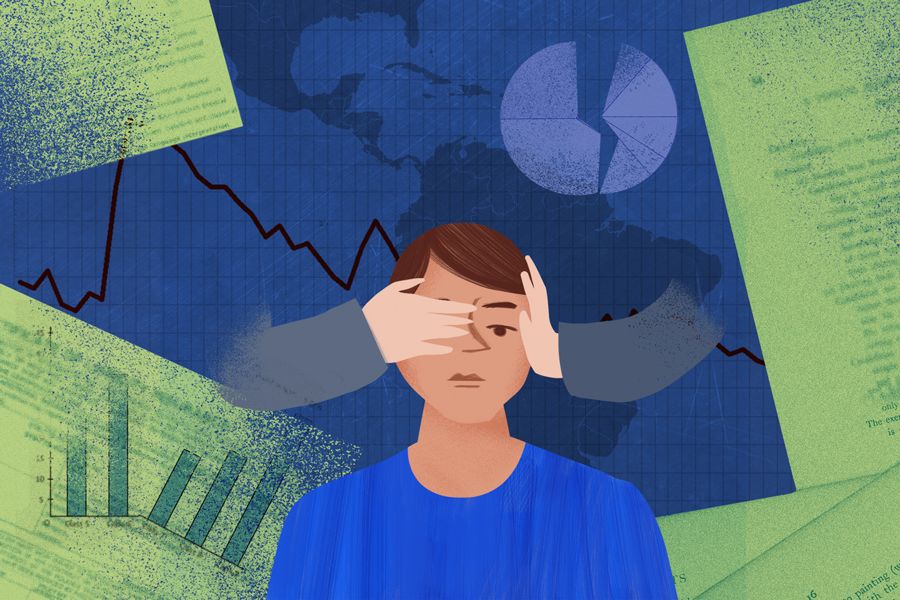 ---
In the fierce global battle to acquire ventilators and other life-saving medical equipment, smaller countries like Paraguay face explosive costs, no-bid contracts, and the prospect of simply lacking enough equipment to treat its citizens. Investigative reporters in 13 Latin American countries have joined forces in a project called "Centinela" to follow the money and hold governments and other powerful actors to account during the crisis. 
Residents of the 63106 zip code in St. Louis rank at the bottom of health statistics in Missouri. On average, these citizens die younger than almost everyone else in metropolitan St. Louis. In Project 63106, reporters with the nonprofit organization Before Ferguson Beyond Ferguson are teaming up with legacy media, including the St. Louis Post-Dispatch, St. Louis Public Radio, the Riverfront Times, and the St. Louis American, to follow families living in these neighborhoods and chronicle their challenges and survival strategies during the crisis. 
Learn more about our COVID-19 responses across our programs.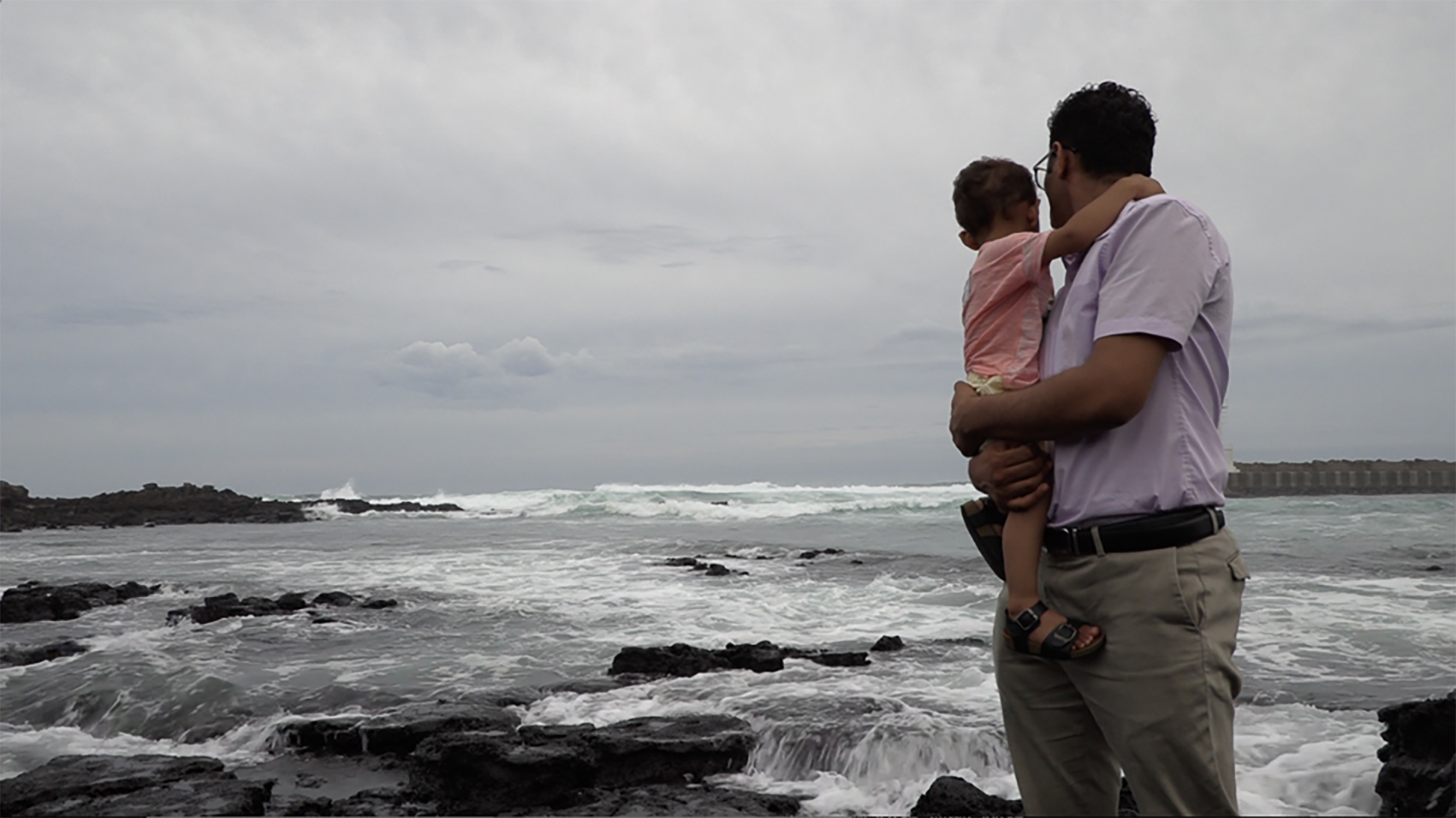 This year Reporting Fellows have the option to report closer to home or to postpone their travel until it becomes safe to do so. Project proposals include the impact of COVID-19 on food insecurity in Detroit, a close look at the effect of PTSD on a U.S. Marine Corps vet and his wife, and the mental health of Chinese immigrant truck drivers. Looking ahead, students plan to report on 3-D homes in Haiti and religious opposition to polio immunization in Pakistan.
---
We will hold our first-ever virtual orientation for our 2020 Reporting Fellows the week of June 1. Activities will include daily one-hour Zoom sessions on various topics including "bits of advice" dispensed by the Pulitzer Center editorial team and the Campus Consortium Advisory Council. 
Given that most Campus Consortium students have had their summer plans upended and that the fall semester remains uncertain, we are looking to provide new opportunities—among them:
Partnering with Columbia University to provide reporting mentorship and grants up to $5,000 for students from the 2020 class, made possible with a $50,000 university fund
Connecting our Johns Hopkins University School of Public Health 2019 Reporting Fellow with the Baltimore Sun to report on coronavirus and health inequity in Baltimore
Launching "Speaking Out on Coronavirus" to feature work by the Campus Consortium community and the Pulitzer Center team. Contributors discuss the impact of COVID-19 on nursing homes in California, conflicting messages on the pandemic in the DRC, dilemmas faced by international students and graduating seniors, experiences as a physician on the frontlines, and the eerie silence that has taken over New York.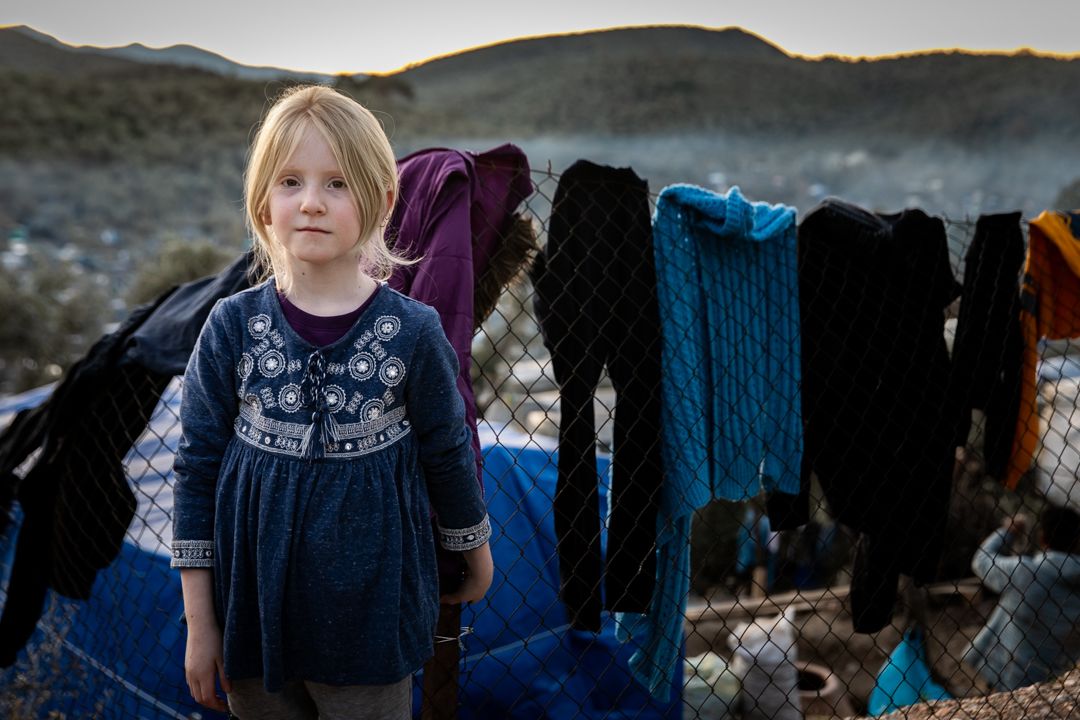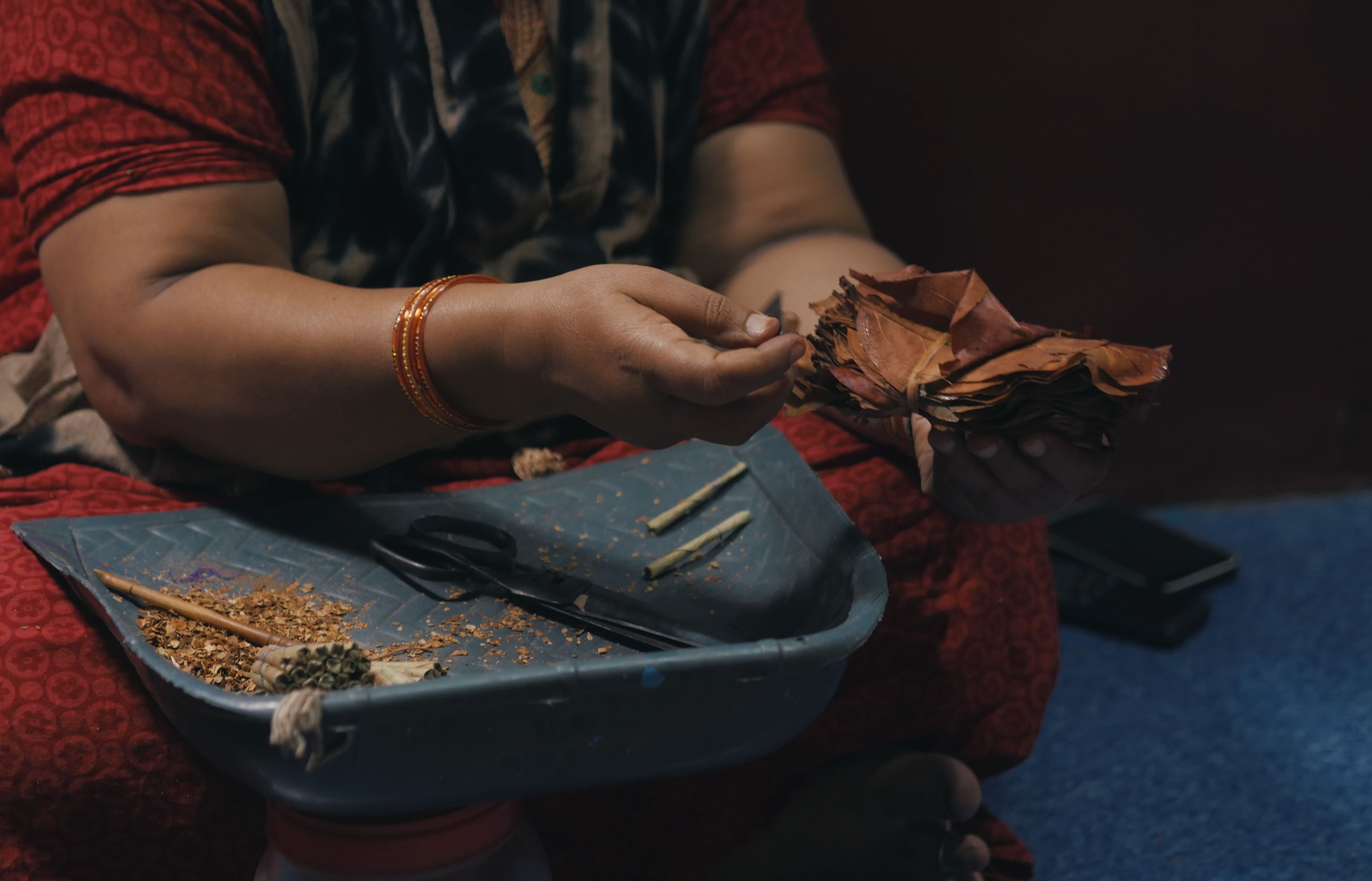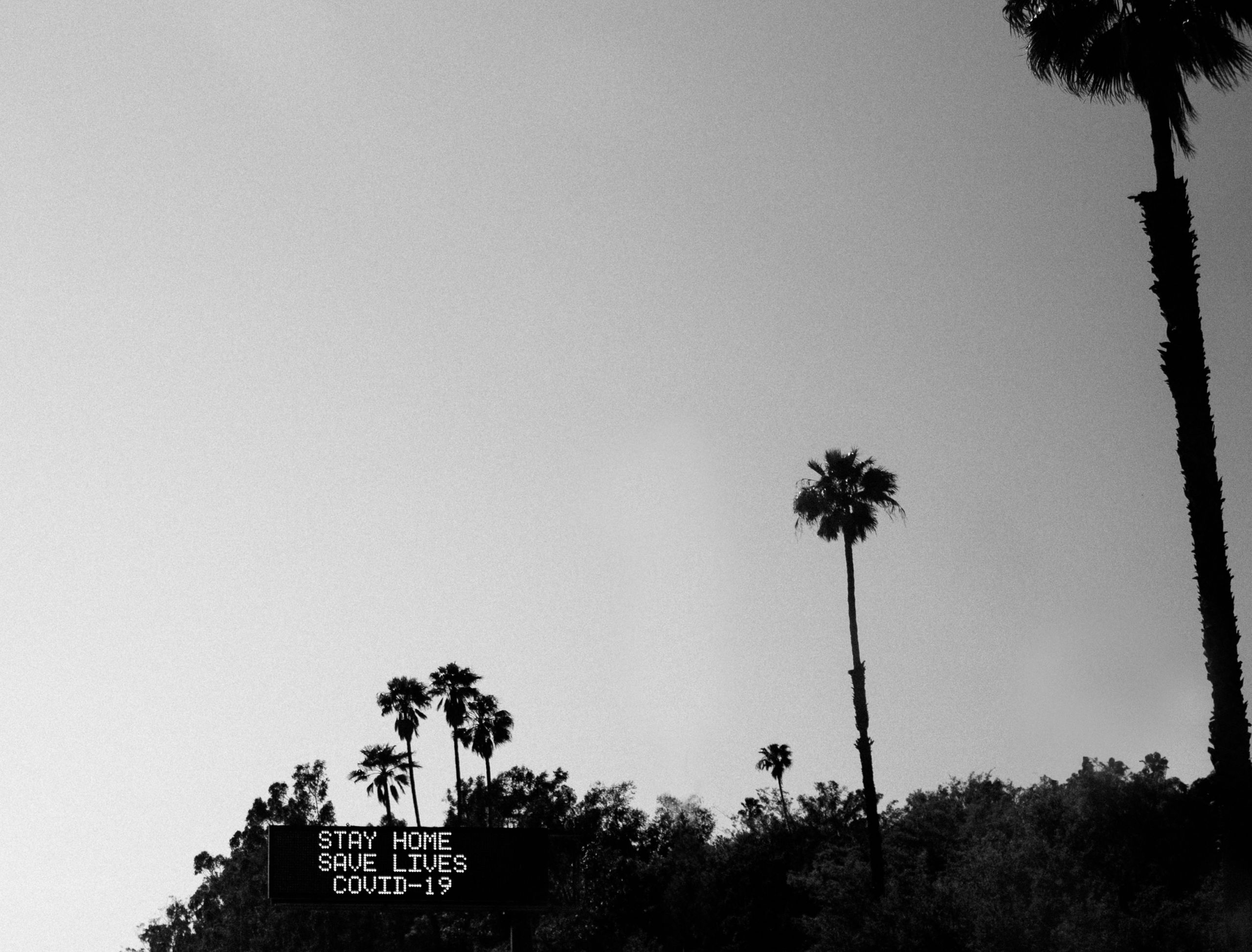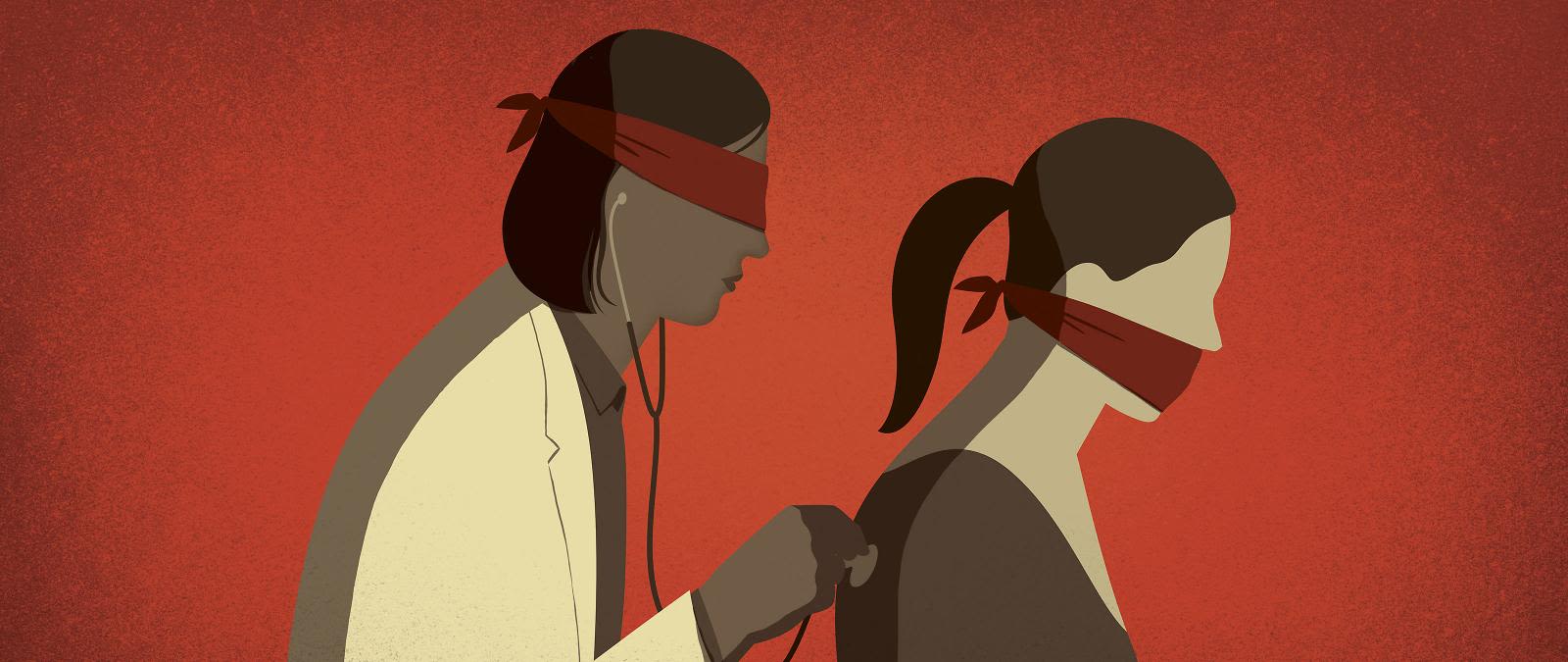 With the advance of COVID-19, spring program cancellations began and campus visits already scheduled no longer could be held. We pivoted to online interactions with our Campus Consortium partners. We reached nearly 150 college students through virtual visits (and even more through our online [email protected] series that we shared with campuses too). We also created a biweekly Campus Consortium e-newsletter to stay better in touch with our partners.
---
University of Missouri: In collaboration with Pictures of the Year International, the Missouri School of Journalism invited Umair Irfan and Kainaz Amaria of Vox for a webinar that drew over a hundred audience members. The reporter and visuals editor discussed their storytelling approach on Supertrees, an award-winning, Pulitzer Center-supported series. 
Elon University: In early May, Anna Sussman visited three multimedia journalism classes to provide insight on her reporting and advice for entering the industry. Professor Randy Pilard shared feedback from a student:
"Sussman's talk was motivating. She was encouraging and real proof that when you are passionate about what you are doing, you can find a way to do it. It was an uplifting and necessary conversation for journalists about to enter the workforce in difficult times."
Campus Consortium Advisory Council: Our team met with the Campus Consortium Advisory Council in May to check on the status of remote learning at colleges and universities. Additionally, our journalist members provided updates on the industry. With their feedback, we're eager to further explore virtual campus visits and workshops this fall on a variety of platforms including Hopin and Streamyard.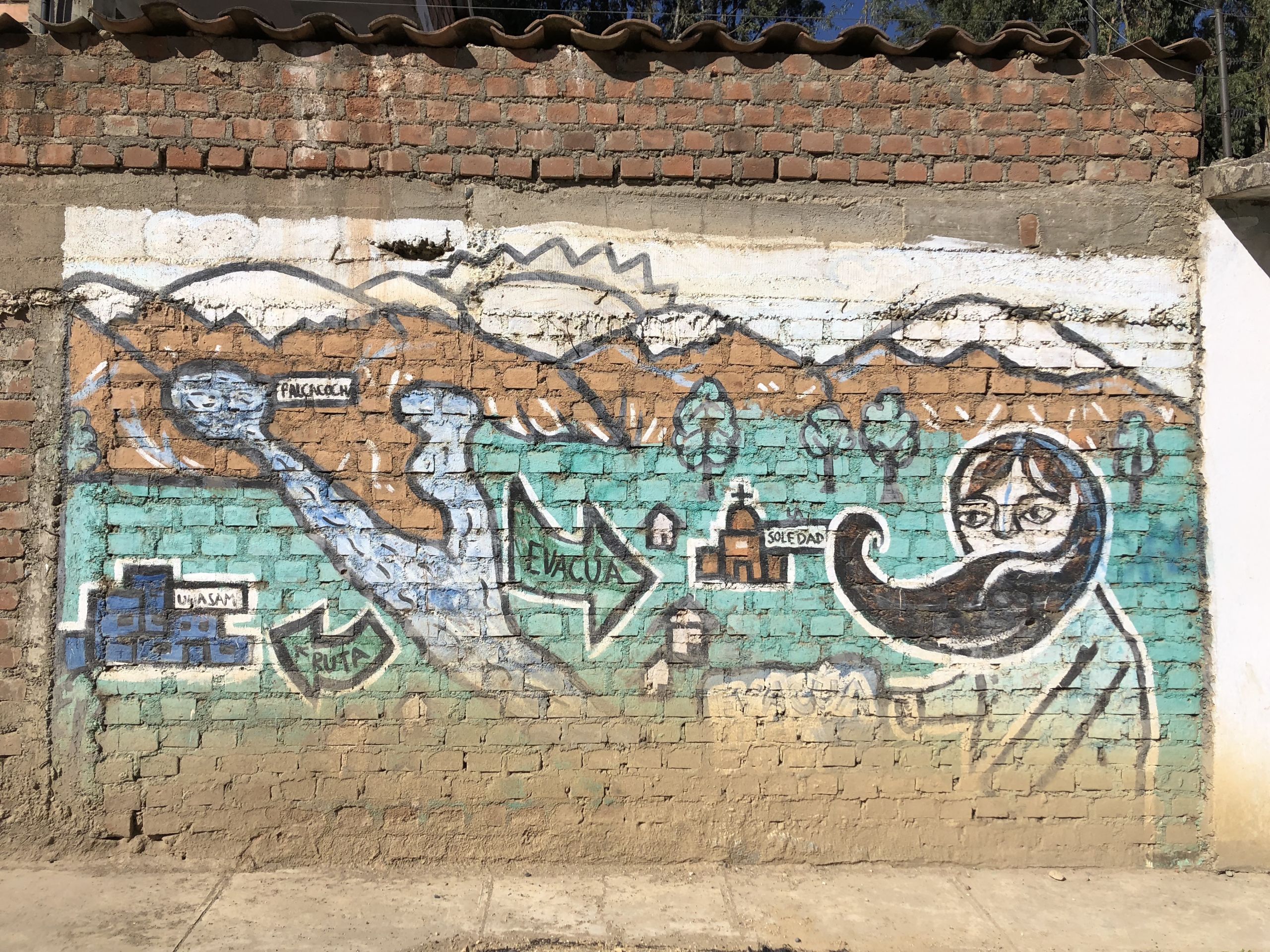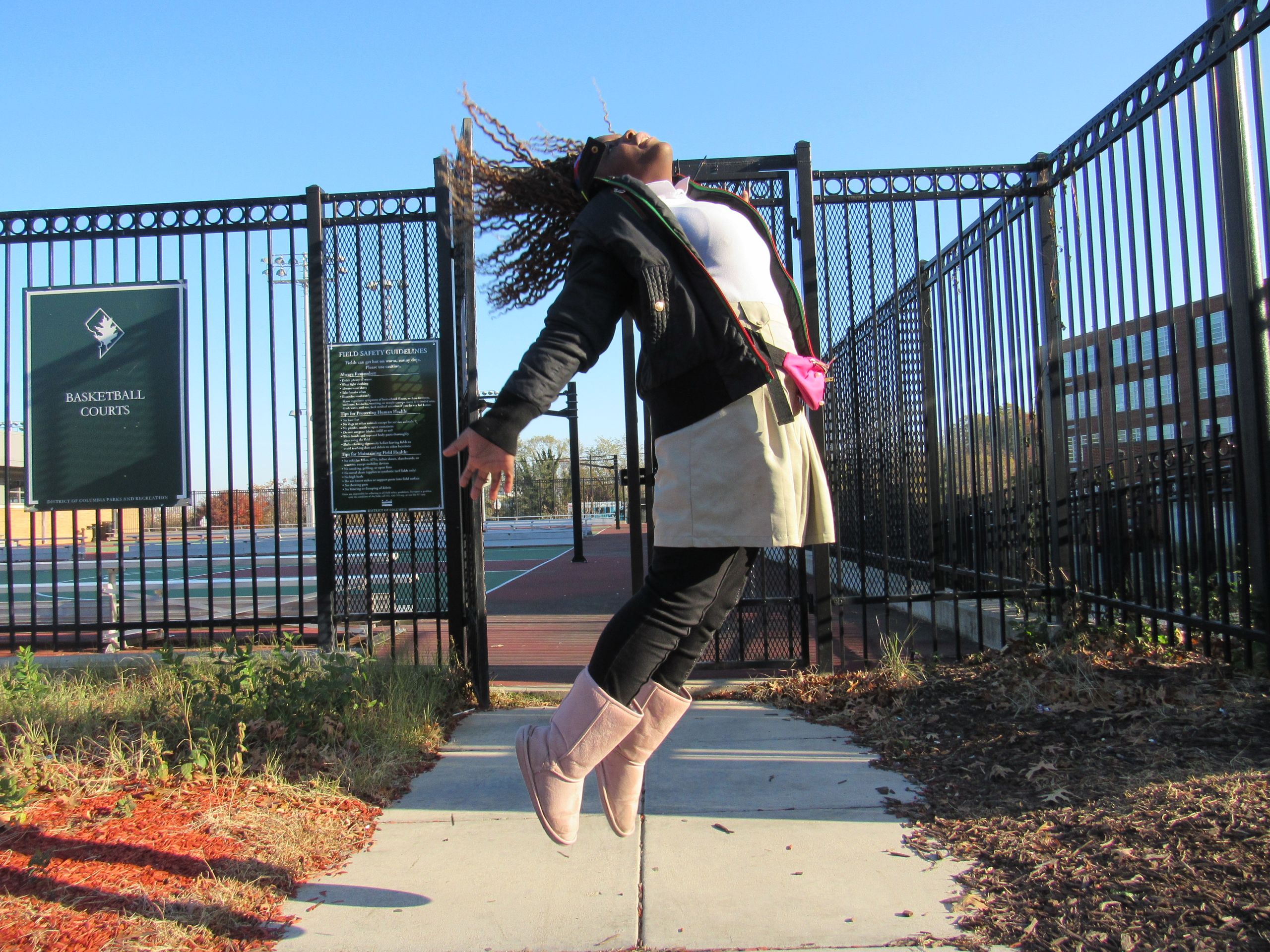 The K-12 education team has pivoted to be as useful as possible to teachers and students during the coronavirus pandemic. We surveyed nearly 100 teachers immediately and acted quickly, adjusting lessons to make them more useful for home learning, scaling up virtual journalist visits and teacher professional development training, developing instructional videos in partnership with our grantees that teach reporting skills, and holding large-scale public webinars. Some highlights:
---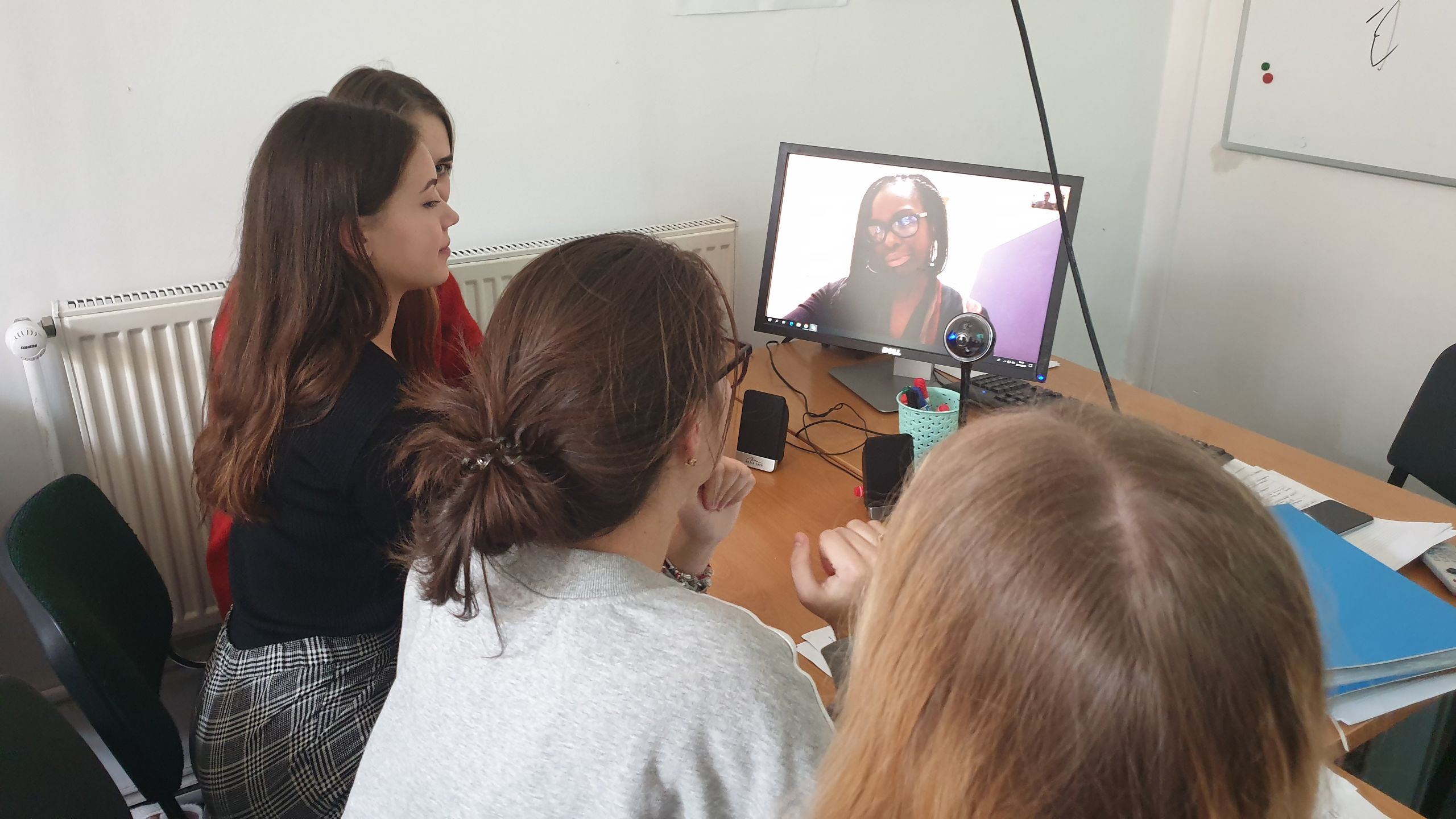 ---
Virtual journalist visits and webinars for teachers & students:
Over 600 students undertaking distance learning have connected with journalists through some 30 virtual visits. Meanwhile, we have launched a new series of webinars open to students anywhere that highlight under-reported stories of community resilience, as well as a suite of professional development webinars for educators. These events have reached an additional 1,500 students and educators. 
---
---
Fighting Words Poetry Contest:
The 2020 Fighting Words Poetry Contest deadline passed on May 15. Over 950 students from seven countries, 29 U.S. states, Puerto Rico, the Virgin Islands, and the District of Columbia entered poems that elevate under-reported stories. This is more than double the number of last year's entries. An additional 422 students connected via virtual workshops.
---
---
Creative Collaborations:
Our virtual workshops and digital resources have inspired new partnerships that will ultimately connect thousands of students and educators across the country to the Center's digital resources. An archived webinar developed in partnership with the American Federation of Teachers to introduce The 1619 Project from The New York Times Magazine has been streamed by over 1,000 educators. 
The Chicago Teachers Union launched a daily public television series for students by featuring videos produced by Center, and will continue to share Center-produced videos through the end of the school year. 
---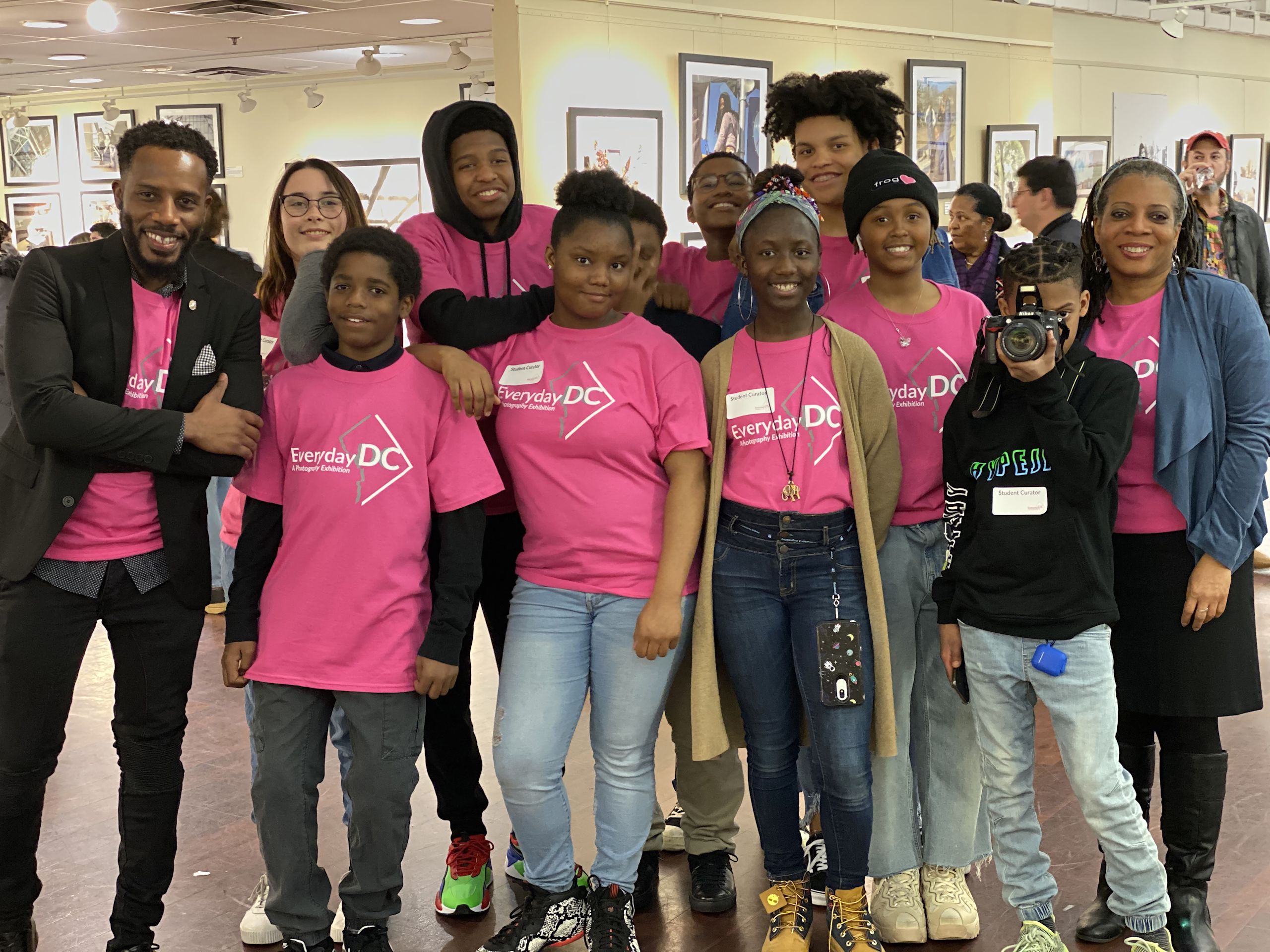 ---
The DC Public Schools Office of Family Engagement will collaborate with our education staff to lead a live-streamed event introducing families to the Everyday D.C. project, and how photojournalism can encourage family collaboration at home. 
University of Chicago, University of Wisconsin and Northwestern University have contracted Pulitzer Center to lead Professional Development virtual conferences for their educator networks throughout the month of June.


Online Public Programming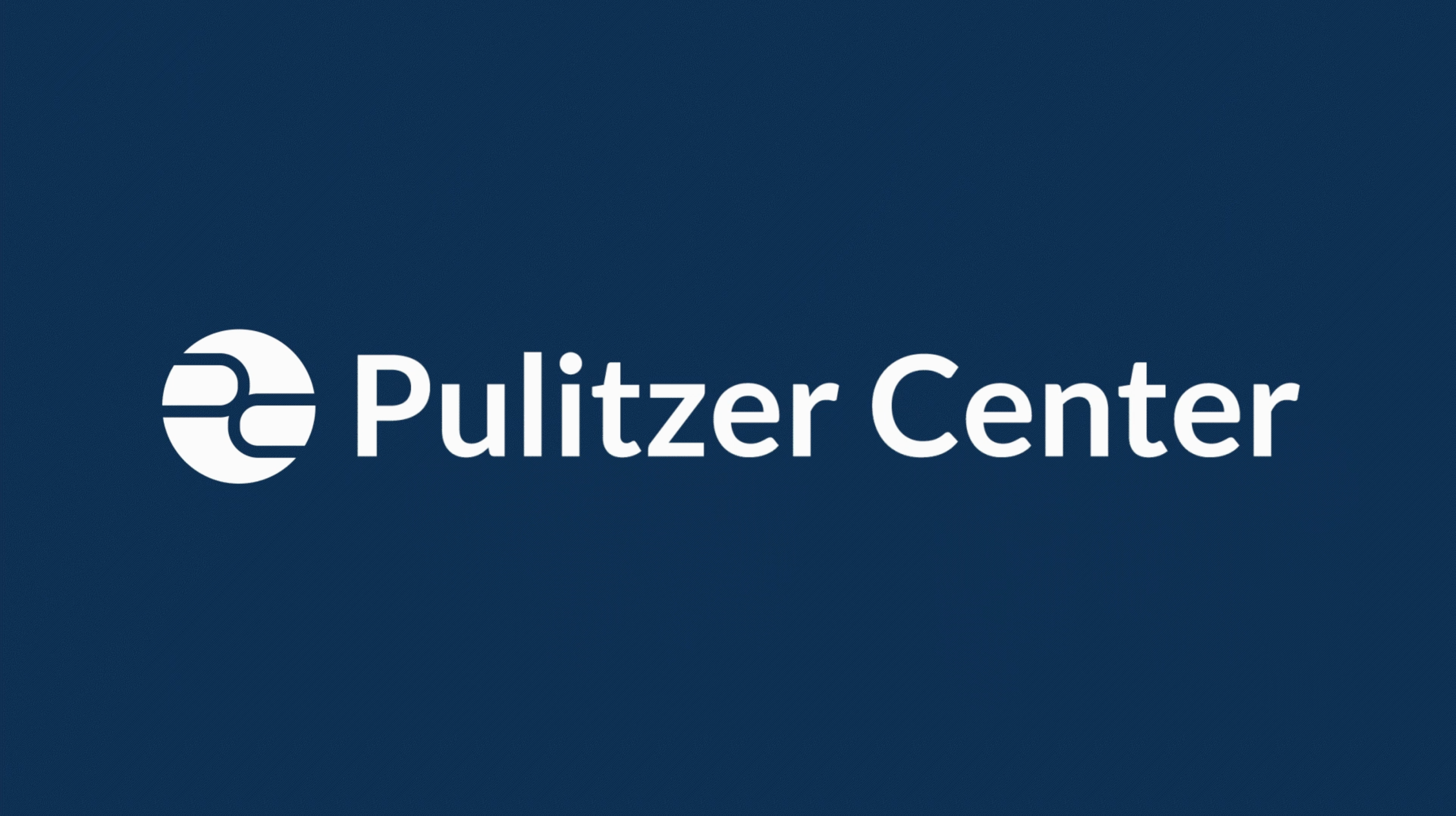 Our usual modus operandi of in-person conversations naturally shifted this quarter to virtual programming. As a result, we were able to reach even more individuals and more diverse audiences on reporting directly related to the pandemic or to other issue-specific projects we support.
---
Environmental Film Festival
The Environmental Film Festival moved the films online for the first time during our 11-year run at the festival. While we were disappointed we could not have the filmmakers, journalists and at least one of the Indigenous activists with us as planned, we were pleased to see documentaries from our "Resistance in the Rainforest" program available to an online audience. The documentaries also were included as online resources for families during these weeks of distant learning. 
Science and Health Talks @ Pulitzer series
We had 1,205 individuals registered for this four-part online series focused on COVID-19 with more than half attending online to hear from:
One individual who appeared to have joined several of the sessions said of Sonia Shah's talk:
"So many of your reports should be required viewing and really contribute to my own goals of lifelong learning. You see I am in my late 70s and while I tout your site to contemporaries I am not sure how many seize upon your reports. Keep up the great work. While this report left me a little disheartened with the current crisis it is best to be armed with facts and science than not to be armed at all."
Indigenous Lands and the Land-Grant University System
Our online webinar series involved a multi-part focus on Indigenous Lands and the Land-Grant University System. The first part included a conversation with the lead journalist and historian on the investigative project. The second part on May 21, 2020, was a workshop aimed at leading university students, faculty and local journalists through ways they could undertake the next stage of investigating these issues. 
"Amazingly well-researched story! Thanks so much for all your hard work bringing this to light. Hopefully universities around the country will start to recognize this part of their history and start to try to repair the damage it did to those tribes."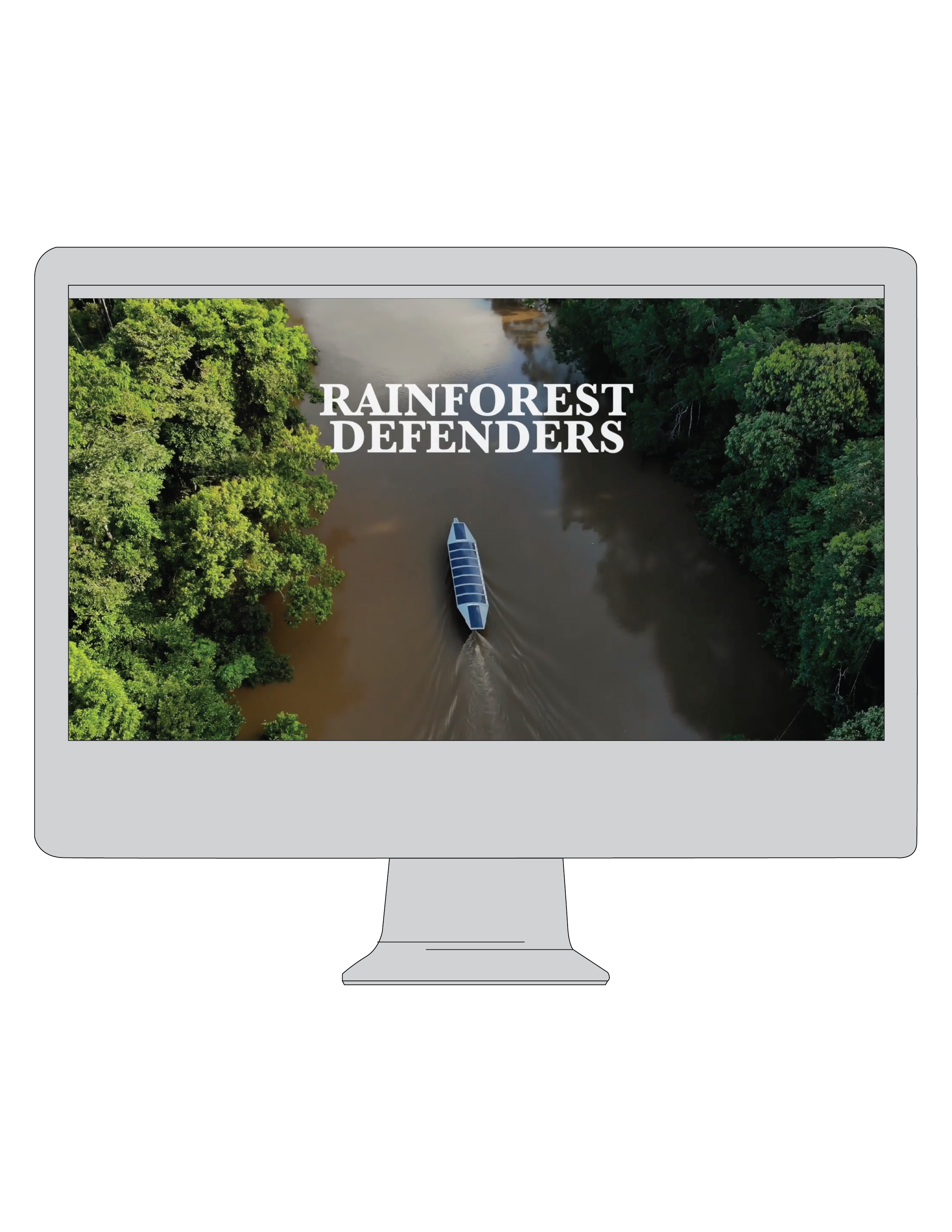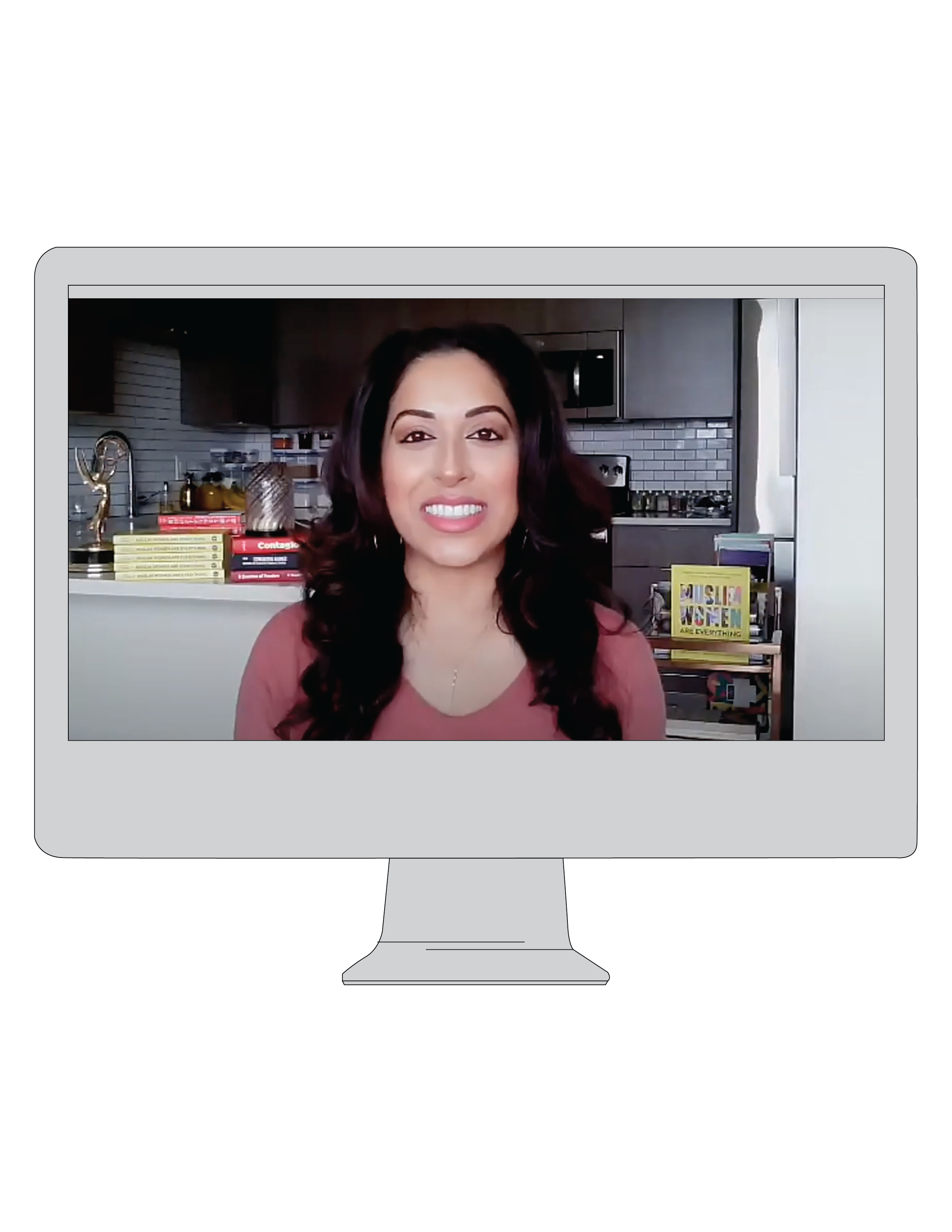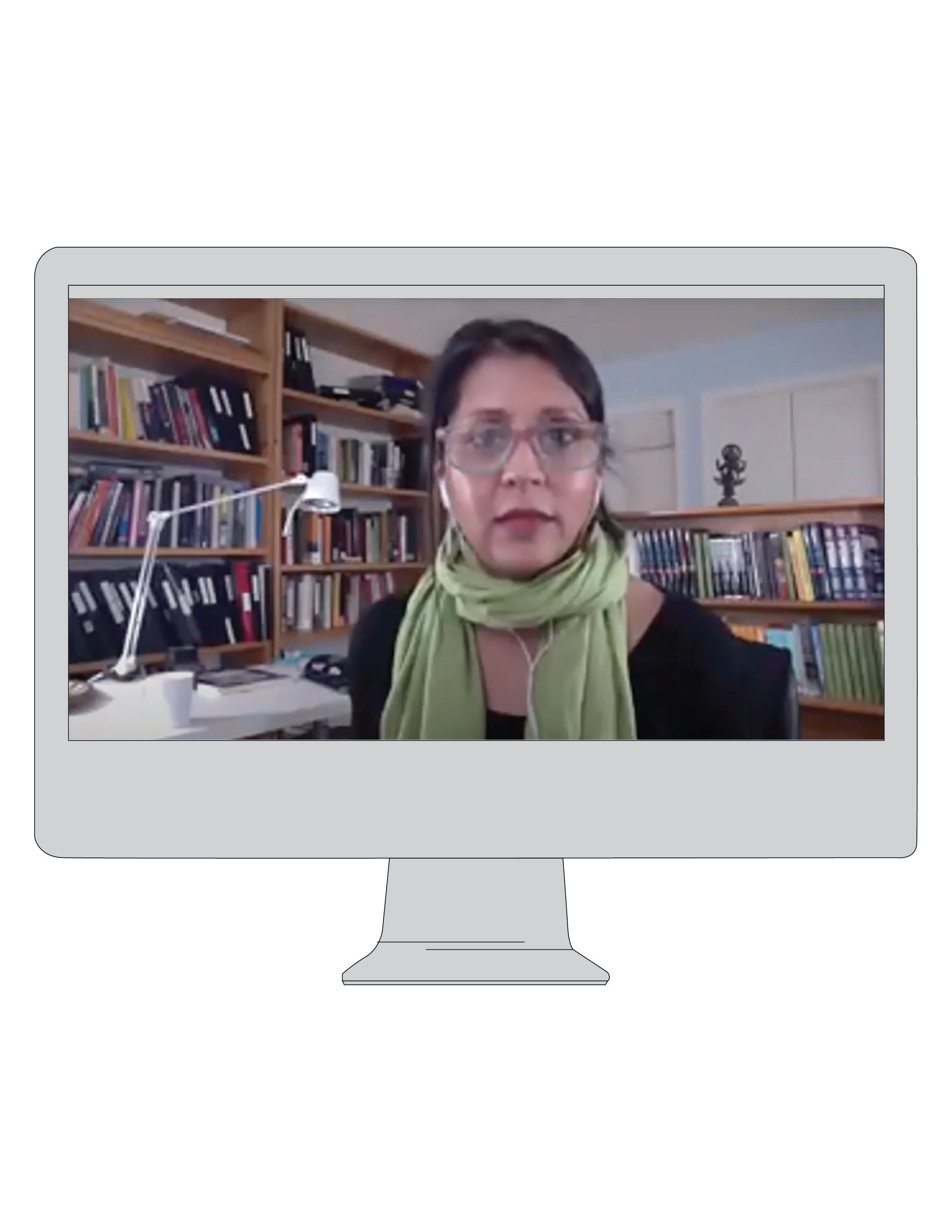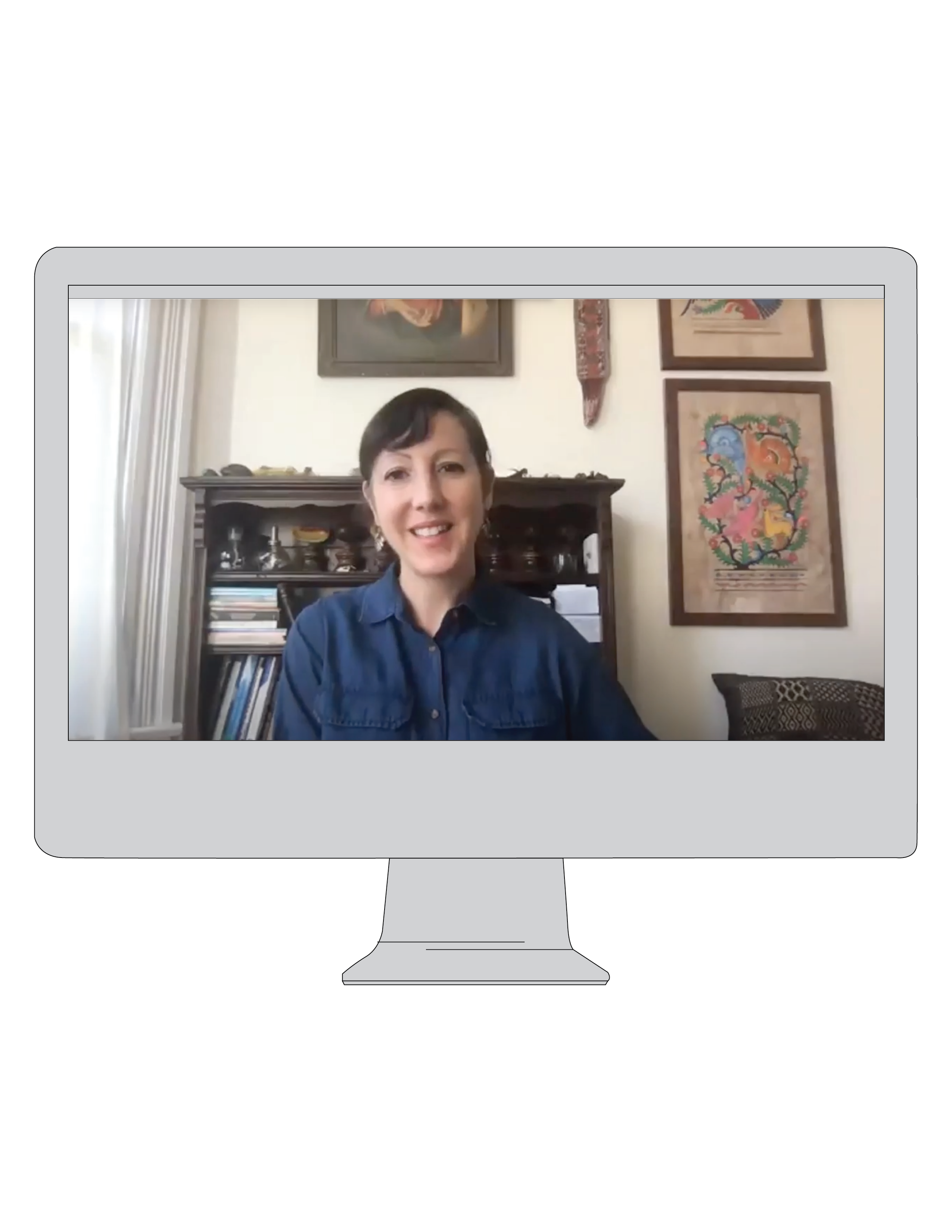 Rainforest Journalism Fund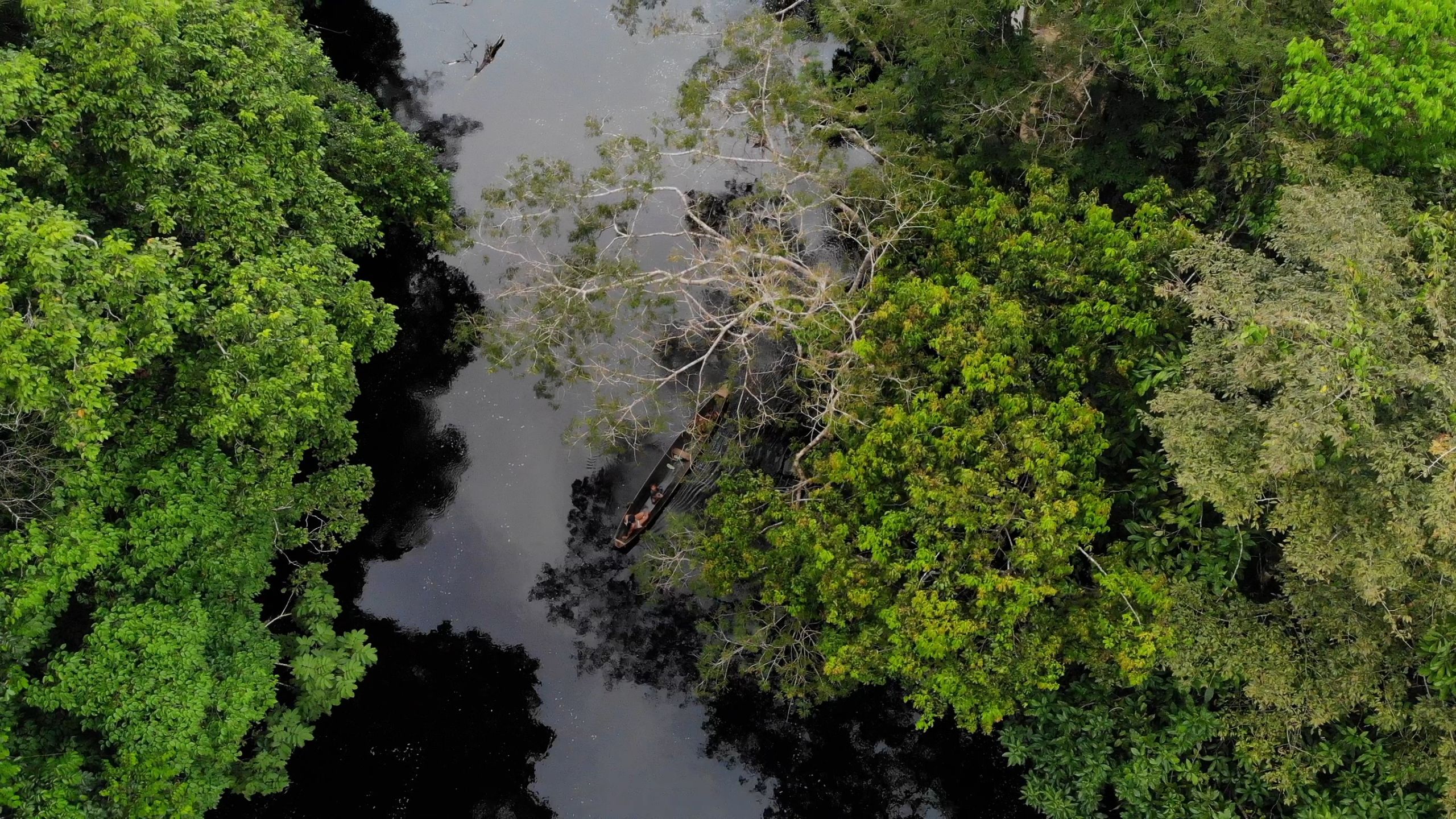 In a world without COVID19, the annual Rainforest Journalism Fund convenings would be underway in Southeast Asia, the Congo Basin, and Amazon regions. Instead, the initiative has adapted to global circumstances, planning on hosting virtual workshops. 
---
The Southeast Asia Rainforest Journalism Fund hosted five webinars since March to meet direct needs in the region:
Global Forest Watch Resources for Journalists
Strengthening Your Pitch to the Rainforest Journalism Fund
Introduction to Data Visualization
Introduction to Digital Mapping
Investigating Environmental Crime: The data, the people, the money
Depending on demand, these materials will be translated. Both French- and English-language programming is being developed for the Congo Basin Rainforest Journalism Fund, and the Amazon Rainforest Journalism Fund will continue to monitor the best approaches to reaching journalists with workshops and discussions later this year.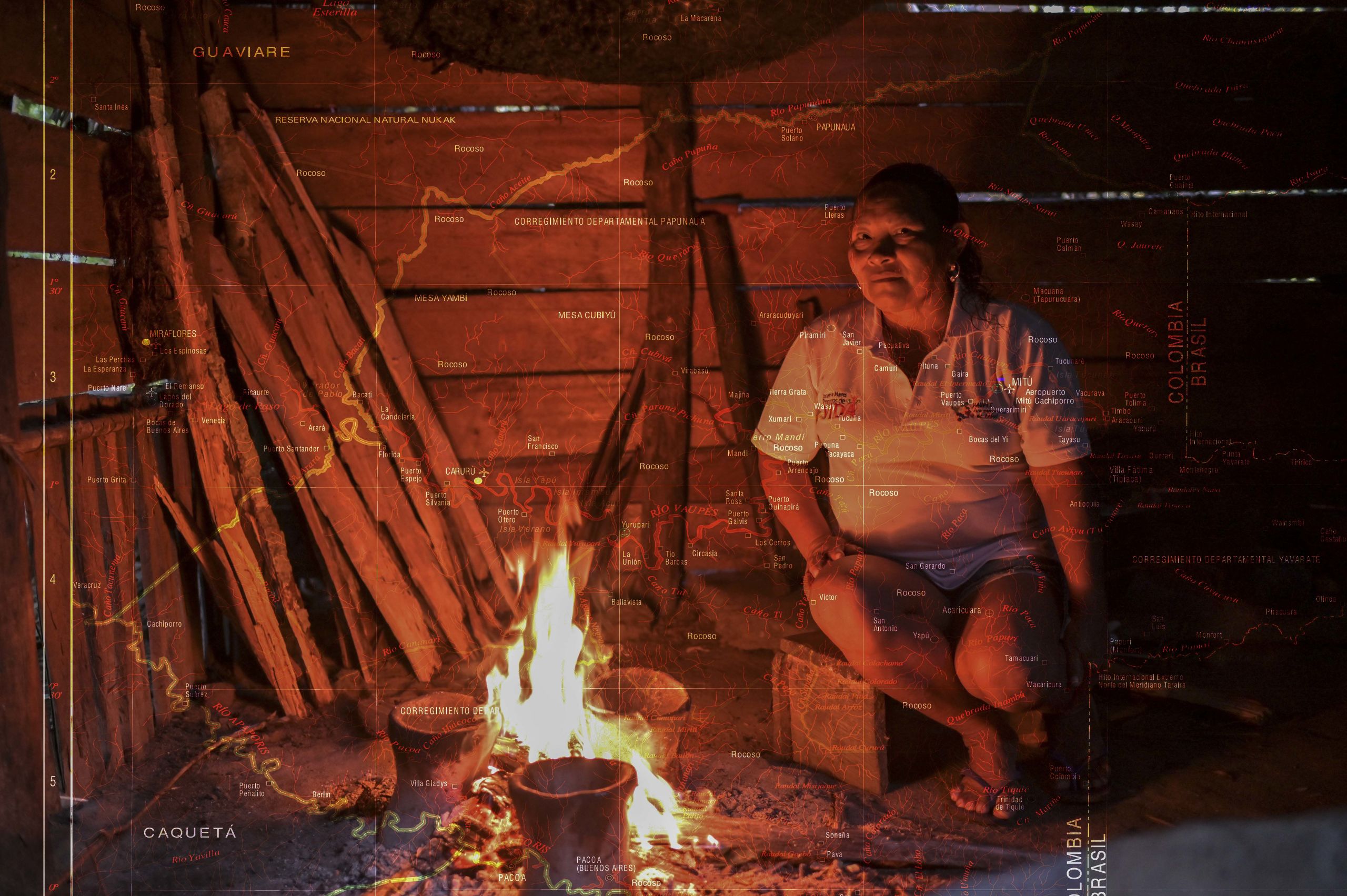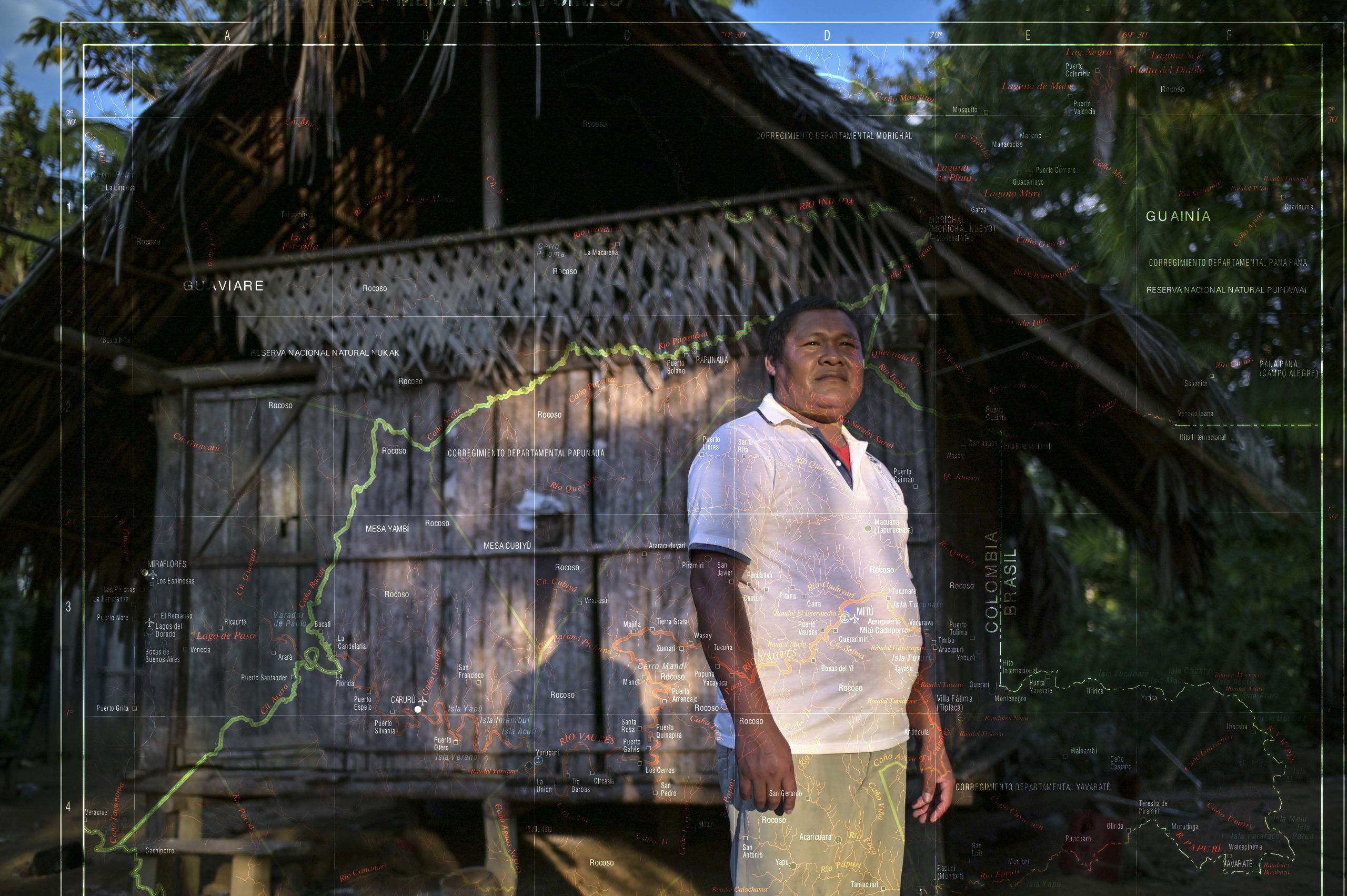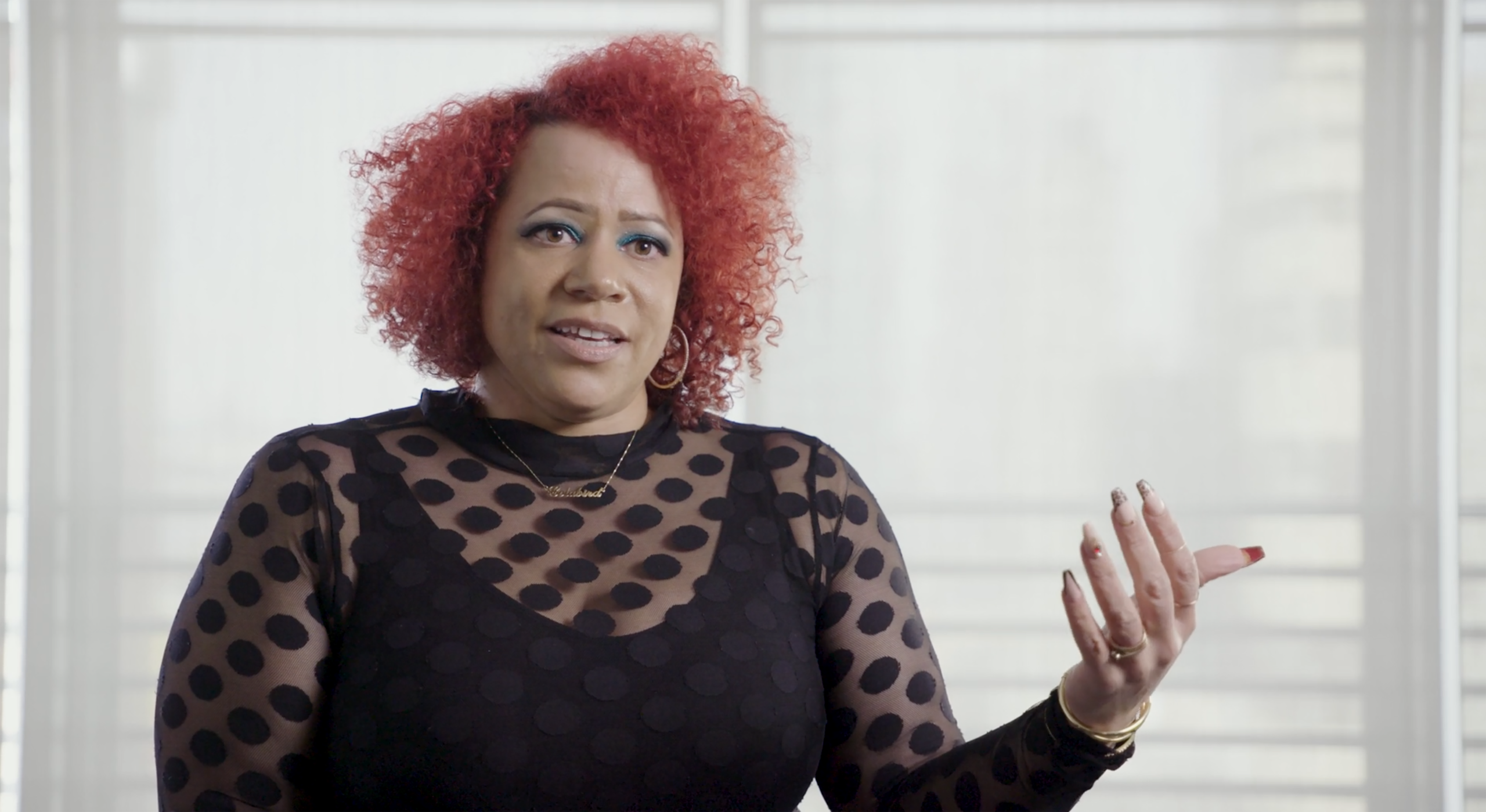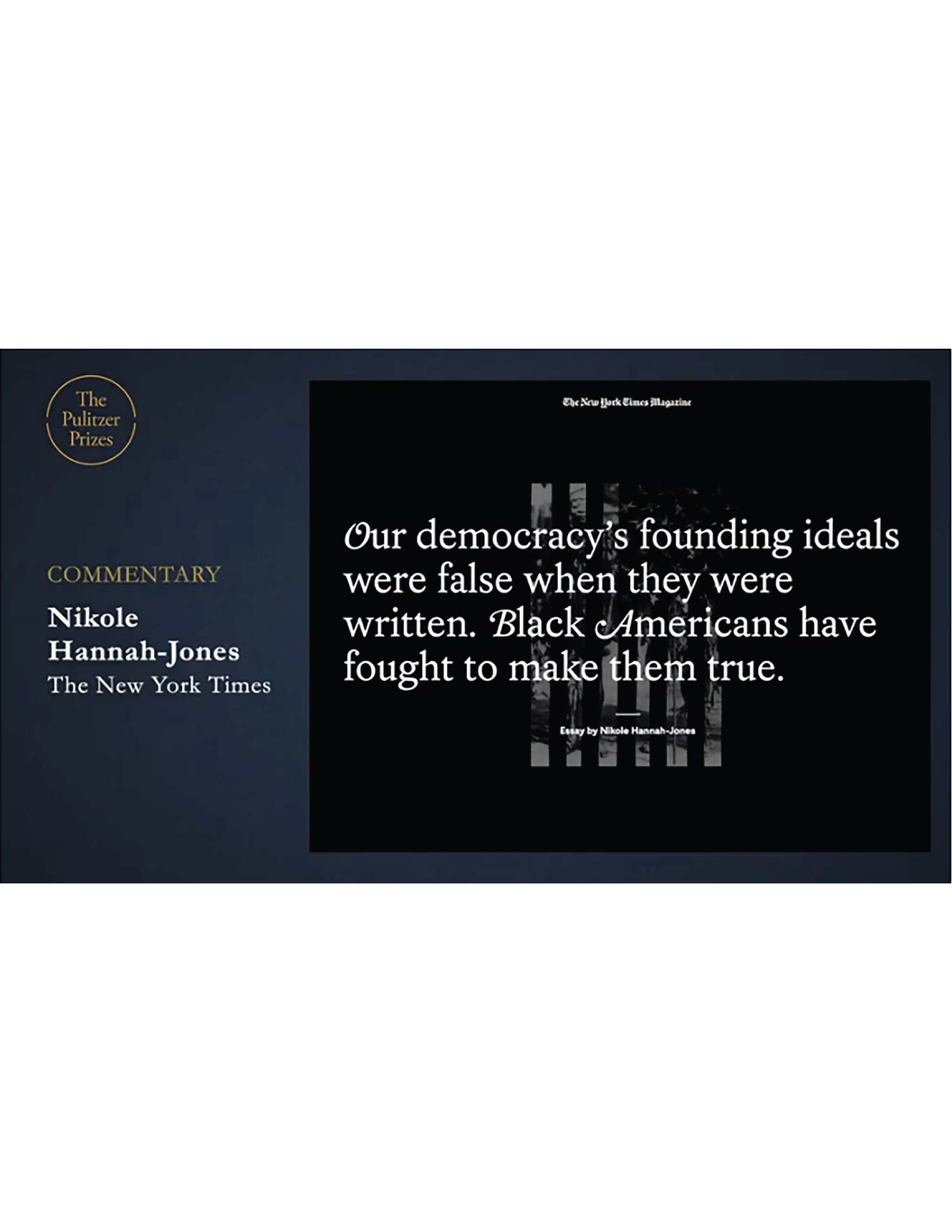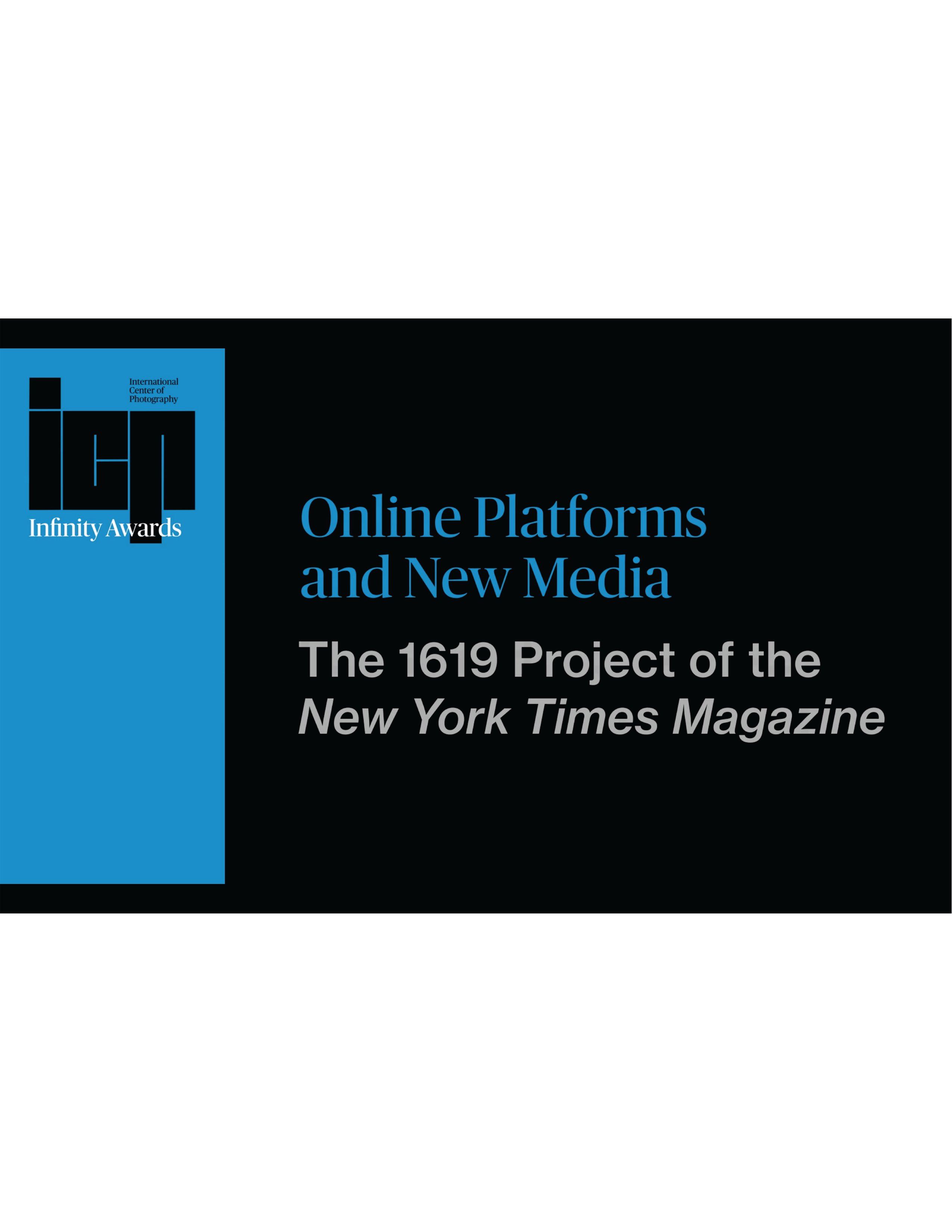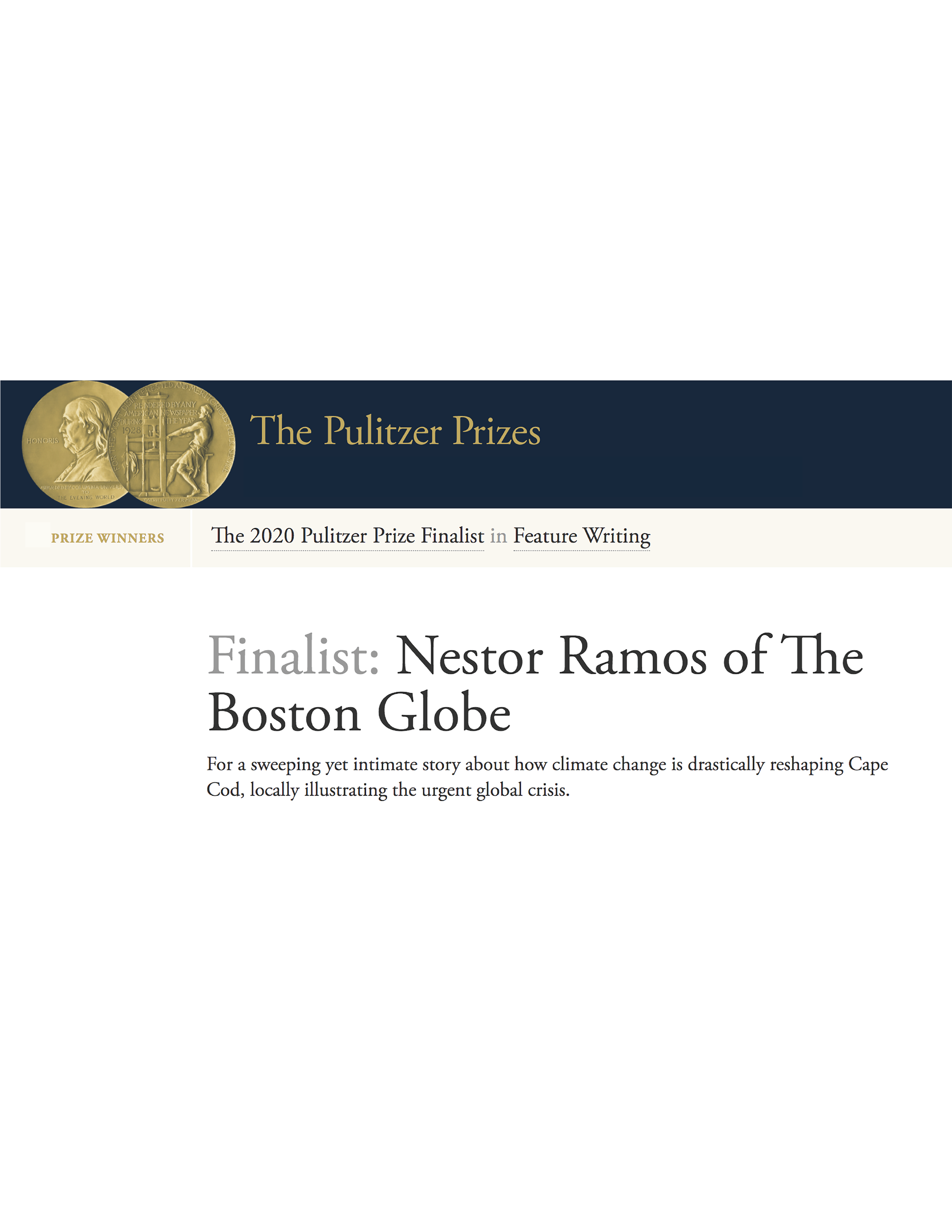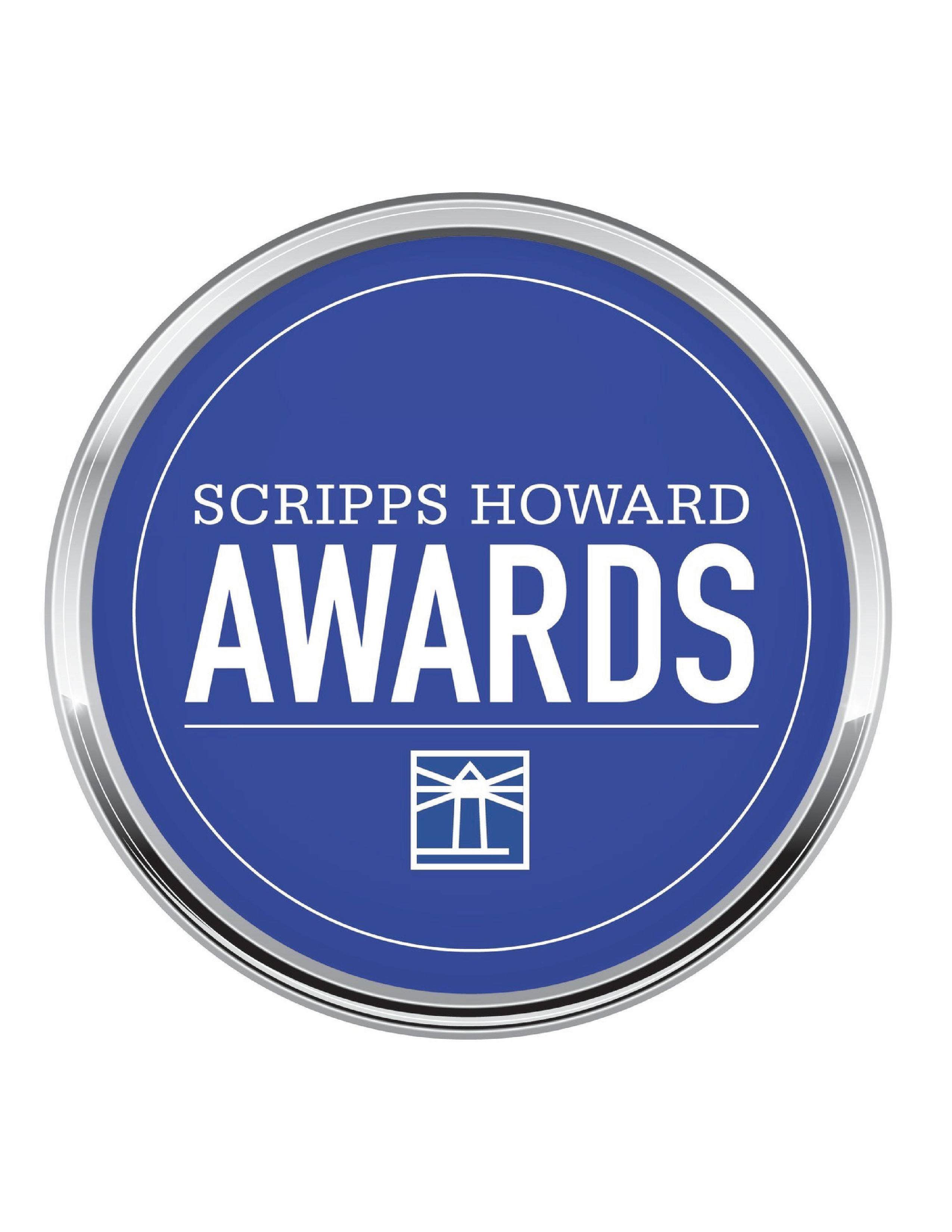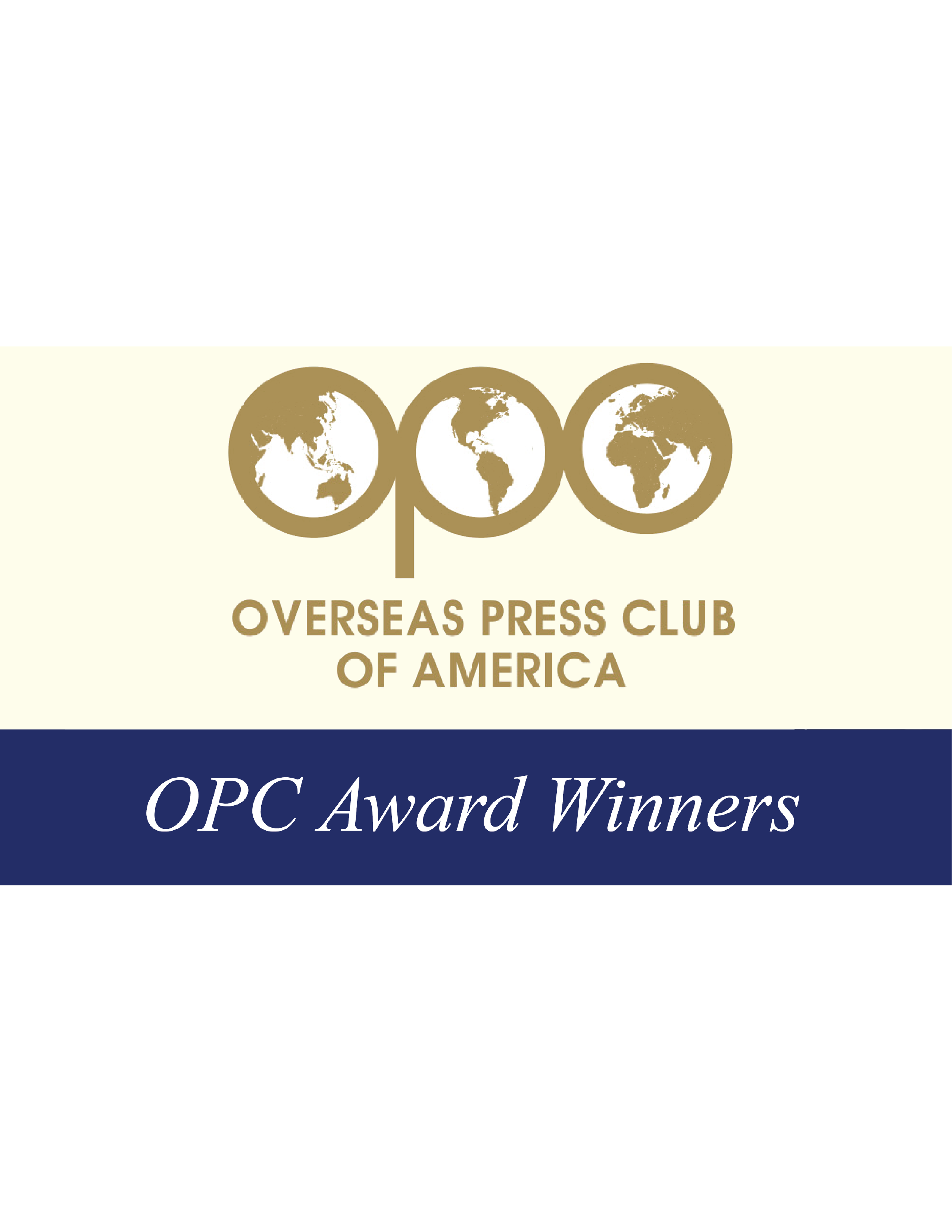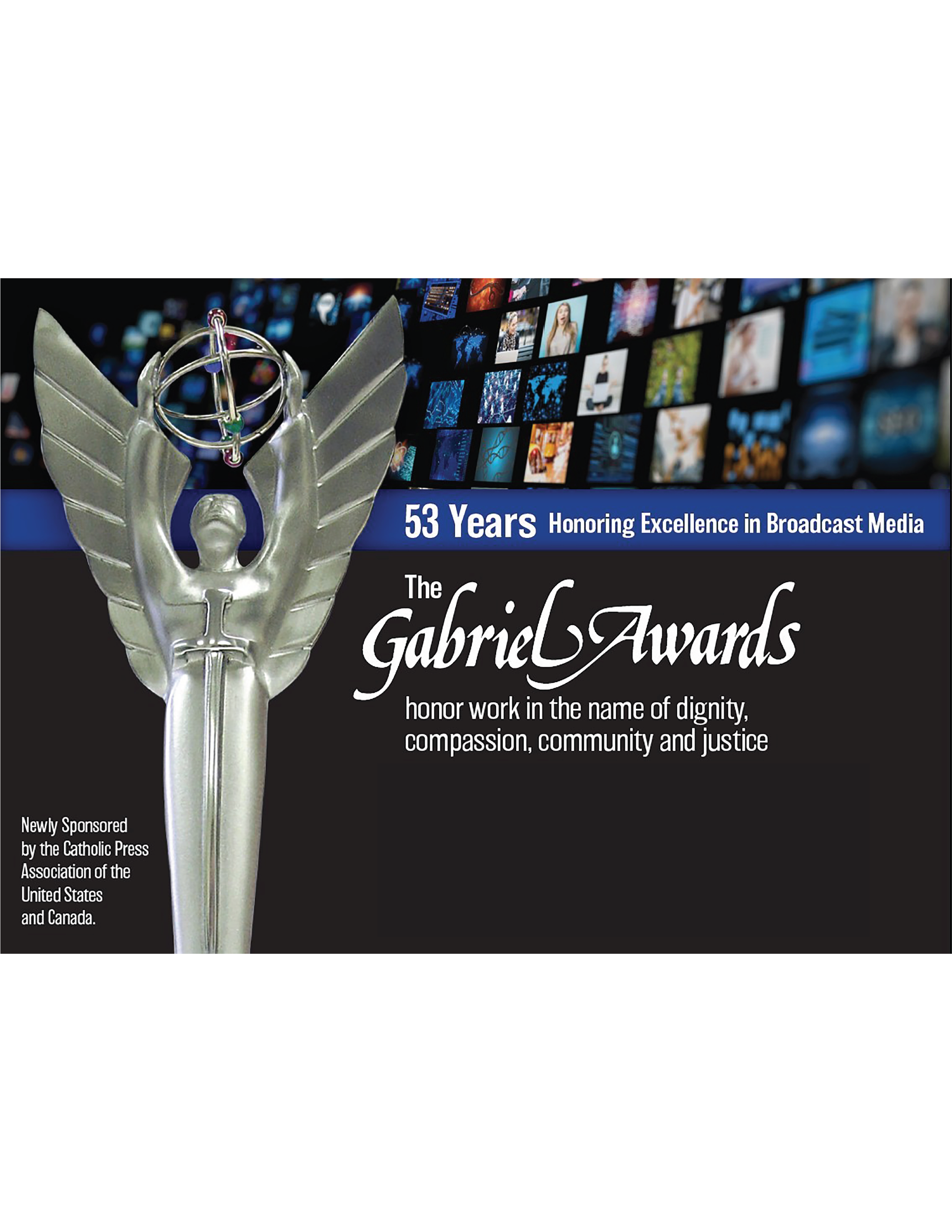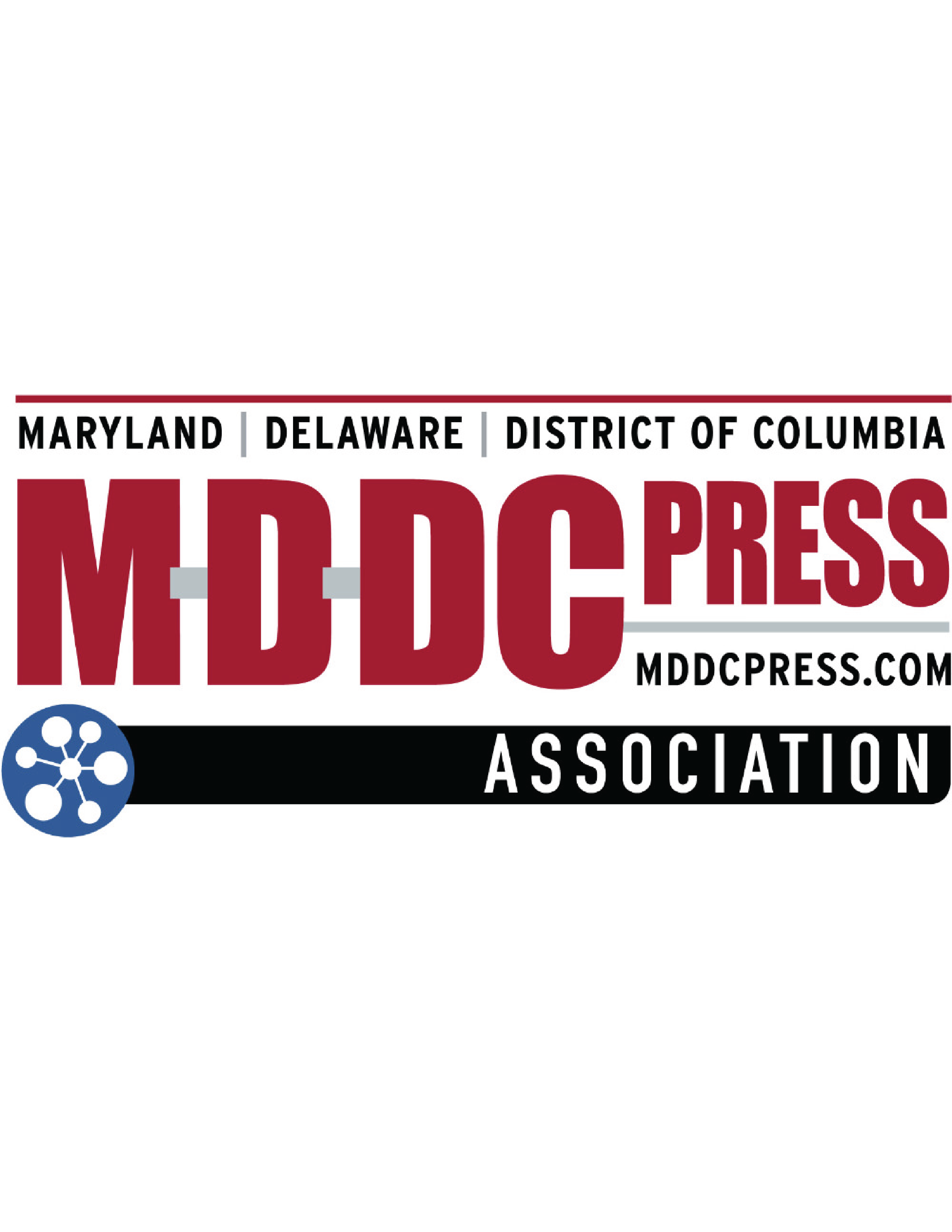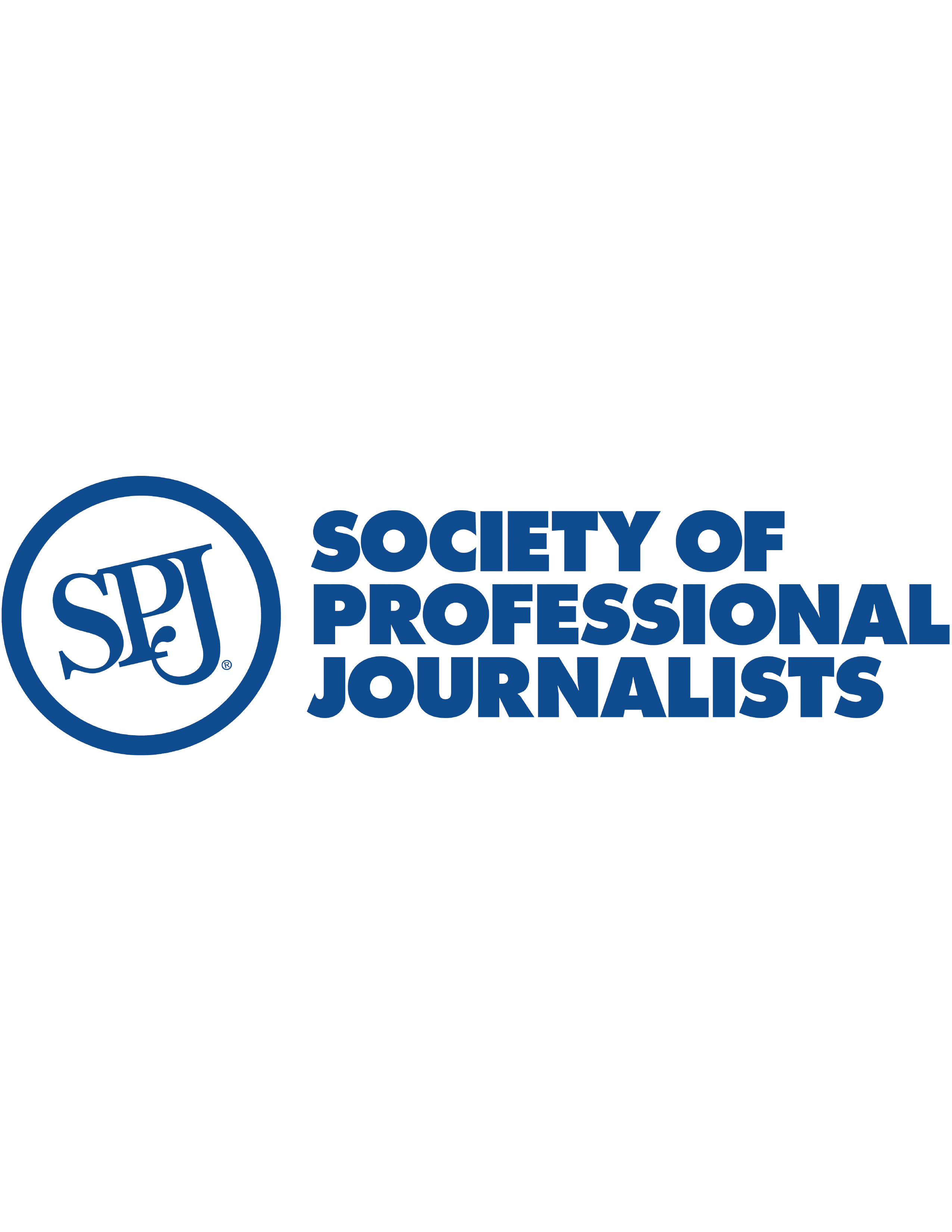 In Q2 2020, Pulitzer Center grantees, reporting fellows, and education partners received more than 19 awards and citations, as well as four significant nominations. Highlights include:
---
Nikole Hannah-Jones, the creator of The New York Times Magazine's 1619 Project,  received the 2020 Pulitzer Prize for commentary. The 1619 Project also received the 2020 International Center of Photography (ICP) Infinity Award for online platform and new media.
Nestor Ramos was named a Pulitzer Prize finalist in the feature writing category for his Boston Globe feature, "At the Edge of a Warming World."
Vox's impressive digital series "Supertrees" received the Scripps Howard Award for multimedia journalism.
The Associated Press series "Outsourcing Migrants" won the Overseas Press Club's Hal Boyle Award for for best newspaper, news service, or digital reporting from abroad
Philip Martin, Kavita Pillay, and Tinku Ray's "Caste in America" radio series for WGBH won the Catholic Press Association's Gabriel Award in the human dignity—radio—general excellence category. 
The Baltimore Sun received three awards from the Maryland-Delaware-DC Press Association in the news-driven design, public service journalism, and news video categories for its expansive multimedia series "Cops and Robbers." 
The Seattle Times received three first place SPJ Washington awards in the multimedia storytelling, photo portfolio, and video feature (hard news) for its "Beyond the Border" series. The Seattle Times was also awarded third place in the Best of the West Awards' immigration and border reporting category. 
2019 Reporting Fellows Patrick Ammerman and Mariana Rivas were honored with regional SPJ Mark of Excellence awards for their respective Pulitzer Center projects "Venezuela's HIV Crisis Crosses the Border" and "Refugees in Colombia."
See all of our awards here.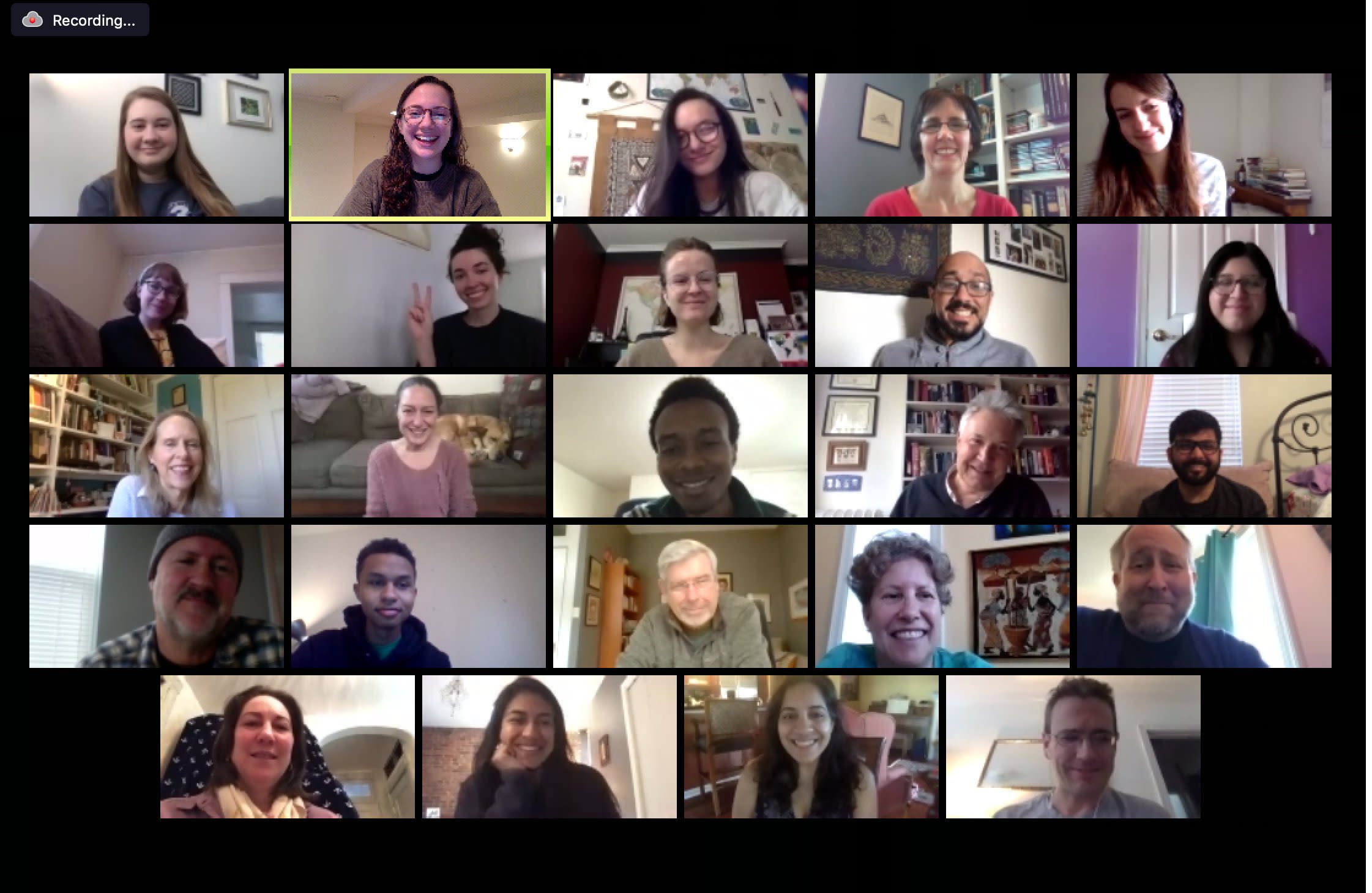 The Pulitzer Center has always embraced an approach to achieving our mission that cuts across our journalism, education, outreach, development and administration teams. The simultaneously disconnected and hyper-connected reality of our current situation has amplified that approach—inspiring new paths and strategies for collaboration, ways of imagining how we tell our story across digital landscapes and connect with new audiences, and developing a common vision for the future that reflects our entire team's values.
---
We're moving forward with a redesign of our website in 2020 and the release of the Rainforest Journalism Fund site in the coming months, with a focus on capturing the strength and complexity of the hybrid organization we are in clear and compelling ways.
The entire staff has been actively involved in the development of a detailed Pulitzer Center policy on diversity, equity and inclusion to ensure we reflect our values in the work we advance both externally and internally.
---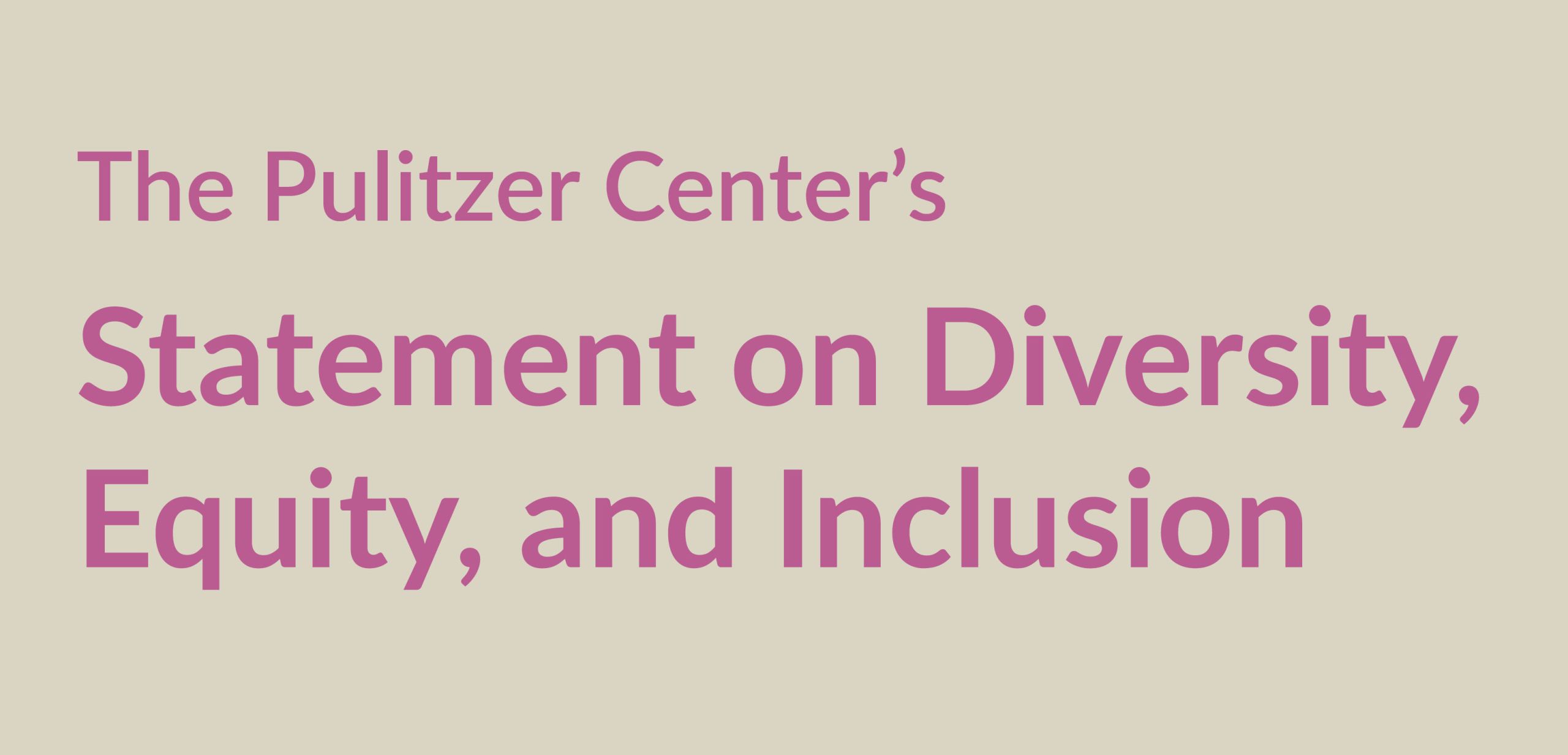 ---
The entire staff has also been busy re-imagining the Pulitzer Center's operations while continuing to stay true to our mission—including our newest members who have yet to step foot inside our physical office! We're listening to the needs of our partners across the communities we serve: from journalists and editors to educators and students—and the public. And we're learning from the diverse voices within our organization about their vision for how we can best achieve our goals now and in the future.
We have met the COVID moment across our programs but this is more than a moment we are experiencing. Our mission to raise awareness of underreported stories that resonate now, and continue to have relevance for years to come, is more critical than ever. While our team is physically apart, we're working together to continue advancing the public good we committed to nearly 15 years ago—for many more years to come.

---

---
Support for the Pulitzer Center in 2020 came from the MacArthur Foundation, Omidyar Network, Humanity United, Rockefeller Foundation, Henry Luce Foundation, Ar­nold Ventures, Art for Justice Fund, Julian Grace Foundation, Facebook Journalism Project, Howard Hughes Medical Institute, Henry L. Kimelman Foundation, Norwegian International Climate and Forest Initiative (NICFI), The William and Flora Hewlett Foundation, Poklon Foundation, the DC Commission on the Arts & Humanities, Trellis Charitable Fund, The Miami Foundation as part of the NewsMatch initiative, PIMCO Foundation, the Fore River Foundation, and our Campus Consortium partners schools.
This broad mix of funding, along with continued core support from members of the Pulitzer family and many other generous individuals, assures the independent journal­ism essential to our success. We are grateful to all who have sustained our work. We hope that others will join.