Quarter 1
2021 Highlights
Pulitzer Center on Crisis Reporting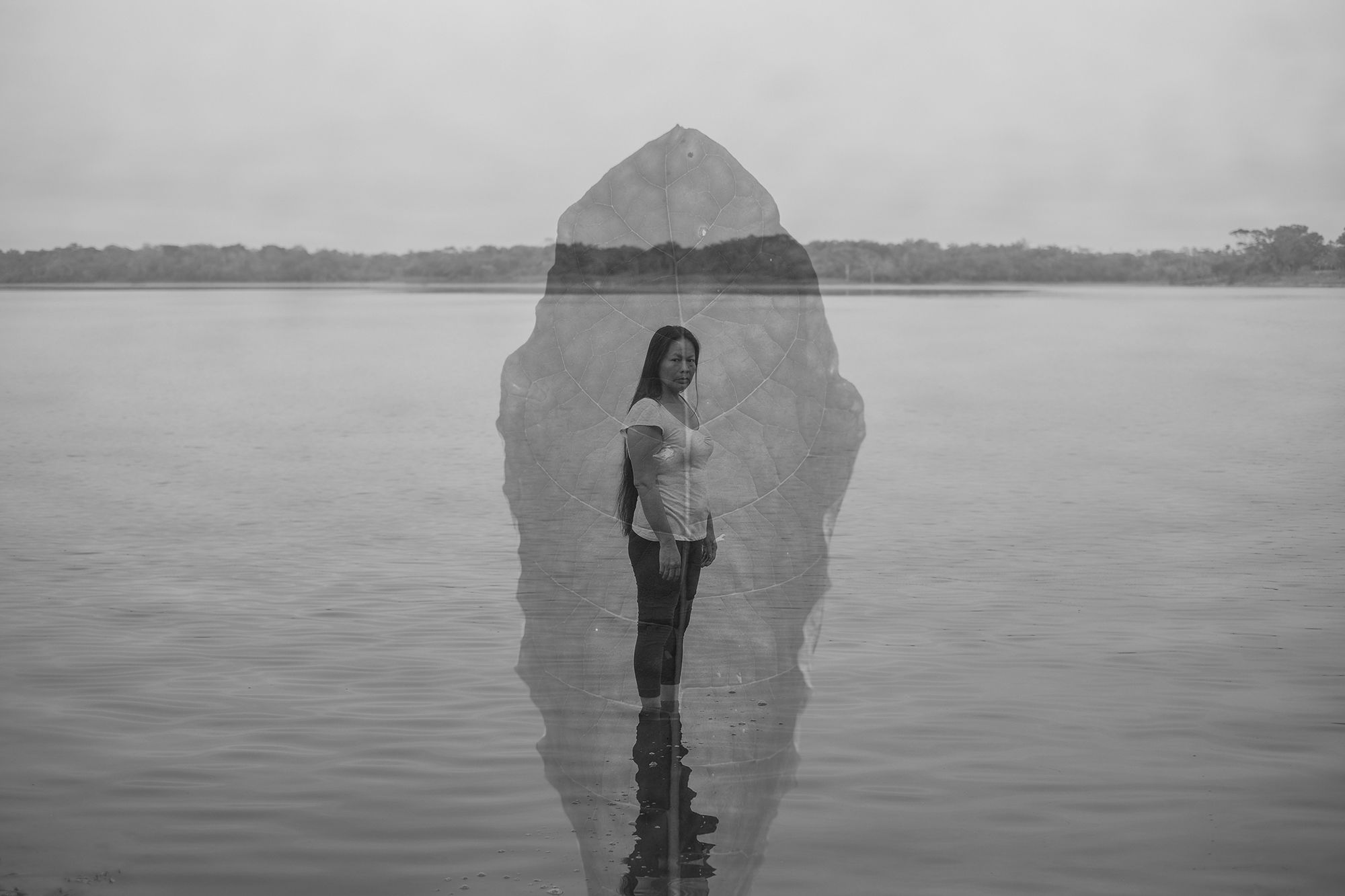 Above: Image by Florence Goupil. Peru, 2020.
Above: Image by Florence Goupil. Peru, 2020.
The use of innovative reporting techniques, from virtual-reality video to community-centered data journalism. In-depth engagement via online classroom visits with our journalists, professional development workshops for teachers, and reporting opportunities for students at our Campus Consortium partner schools. Compelling online interviews, webinars, and panel discussions, freely available to all our readers and viewers worldwide.
The highlights of our work in the first quarter of 2021, detailed below, are a portrait of the Pulitzer Center model in action. In the summaries and hyperlinks you'll find amazing reporting, published in big global outlets—and in the smaller regional news organizations struggling to survive. You'll encounter some of the most inspiring, engaged teachers and students we know. And most of all, you'll see what a difference it makes when all of us—journalists, educators, donors, and my wonderful colleagues—work together. 
I hope you'll take a look. Give us your feedback on what we're doing well—and where we can do better! Thank you all for being part of the Pulitzer Center community.
All best, Jon Sawyer, Executive Director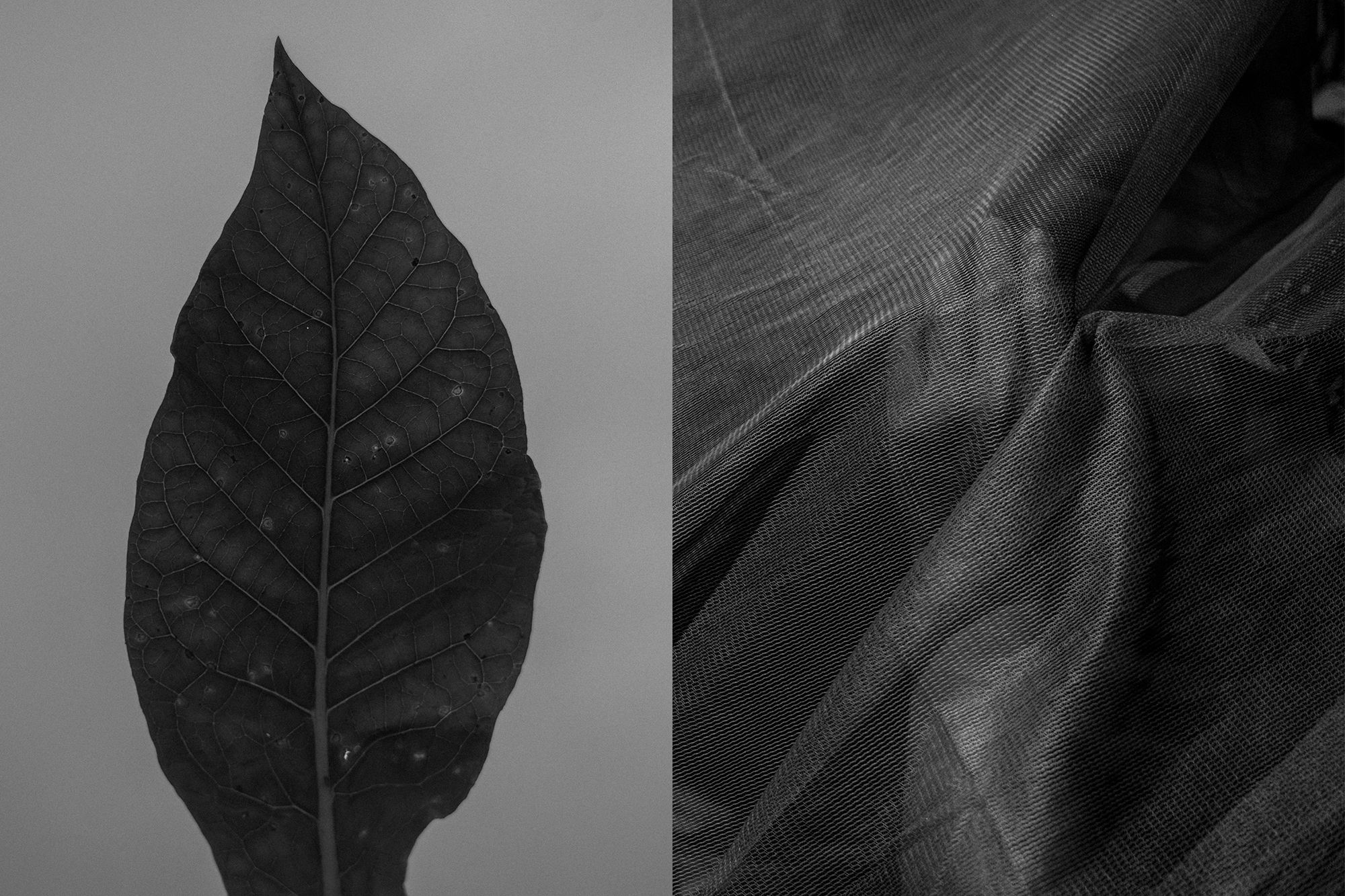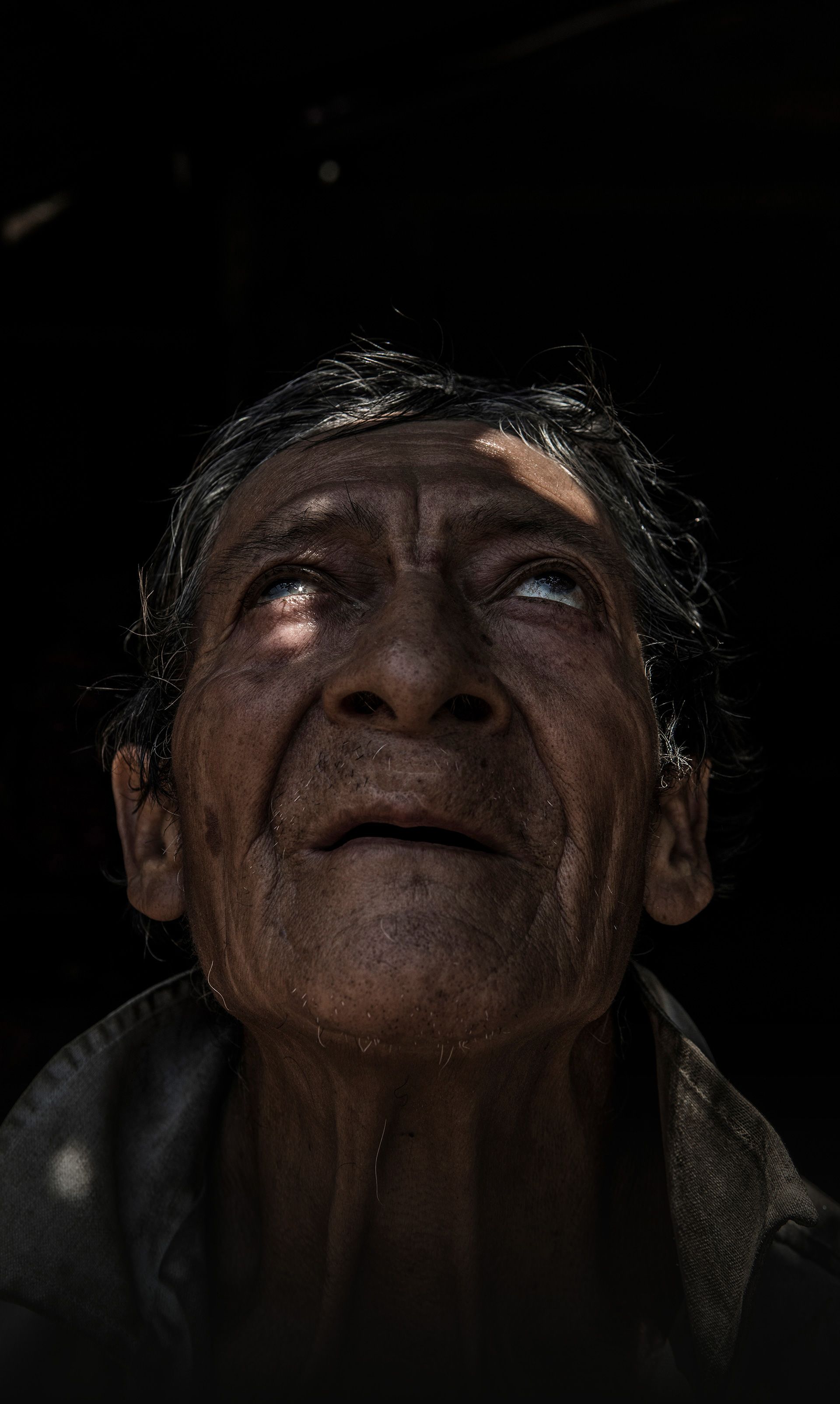 Above: Image by Marco Garro. Peru, 2020.
Above: Image by Marco Garro. Peru, 2020.
As they face myriad pandemic-related challenges, Pulitzer Center grantees continue to produce world-class journalism on stories that otherwise would go untold. Their focus is on systems, wars, and policies, new and old, that have harmed millions. The stories are equal measure accountability and human portrait, centering the voices, and resilience, of those most affected—victims of sanctioned caste-based labor in Indian prisons, survivors of Japan's World War II sex-servitude policies, and elderly migrants in Peru left alone to fight COVID-19.
So far in 2021, our grantees have published 230 stories; we have approved 45 new projects that will be reported in 33 countries.
---
The ongoing five-part series on incarceration for The Wire exposed astonishing discriminations against India's marginalized groups behind bars—low caste, transgender people, and women—and the dismal living conditions they endure. Grantees Sukanya Shantha and Jahnavi Sen's powerful stories have triggered the first amendment in 70 years to the Rajasthan state's prison manual that sanctioned caste-based labor. The project helped an incarcerated transgender woman be released on bail after a lawyer moved by her story agreed to support her pro bono.
---
Grantee Cheryl Diaz Meyer, a Pulitzer Prize-winning photographer, traveled to the Philippines, where fewer than a dozen so-called "comfort women" are still alive out of the estimated 1,000 Filipinas forced into sexual servitude by the Japanese military during the Second World War. The women are now old and frail and mostly impoverished. Diaz Meyer's powerful images for National Public Radio help preserve a long-neglected story that was in danger of being lost forever.
---
The use of the herbicide Agent Orange in Laos by the United States—secretly, illegally, and in large amounts—is one of the last untold stories of the Vietnam War era. Its lingering legacy of devastating birth defects continues to this day. In a story for The New York Times Magazine, grantee George Black follows a small, underfunded group of Americans who are trying to uncover the true dimensions of this forgotten war crime.
---
China has imprisoned as many as 1 million of its citizens, most of them ethnic Uighurs, in re-education camps in Xinjiang province. Until recently, officials denied the existence of these camps. But in his remarkable report for The New Yorker, grantee Ben Mauk tells the story of three men imprisoned in the same camp, caught up in the largest mass internment drive since Nazi Germany. The project also features a 360 virtual-reality documentary produced by The New Yorker that premiered in March at the South by Southwest festival.
Background images in order of appearance:
- Image by Florence Goupil. Peru, 2020.
- Image by Marco Garro. Peru, 2020.
- Image by Pariplab Chakraborty / The Wire. 2021.
- Image by Cheryl Diaz Meyer. Philippines, 2019.
- Image by Matt Huynh. 2021.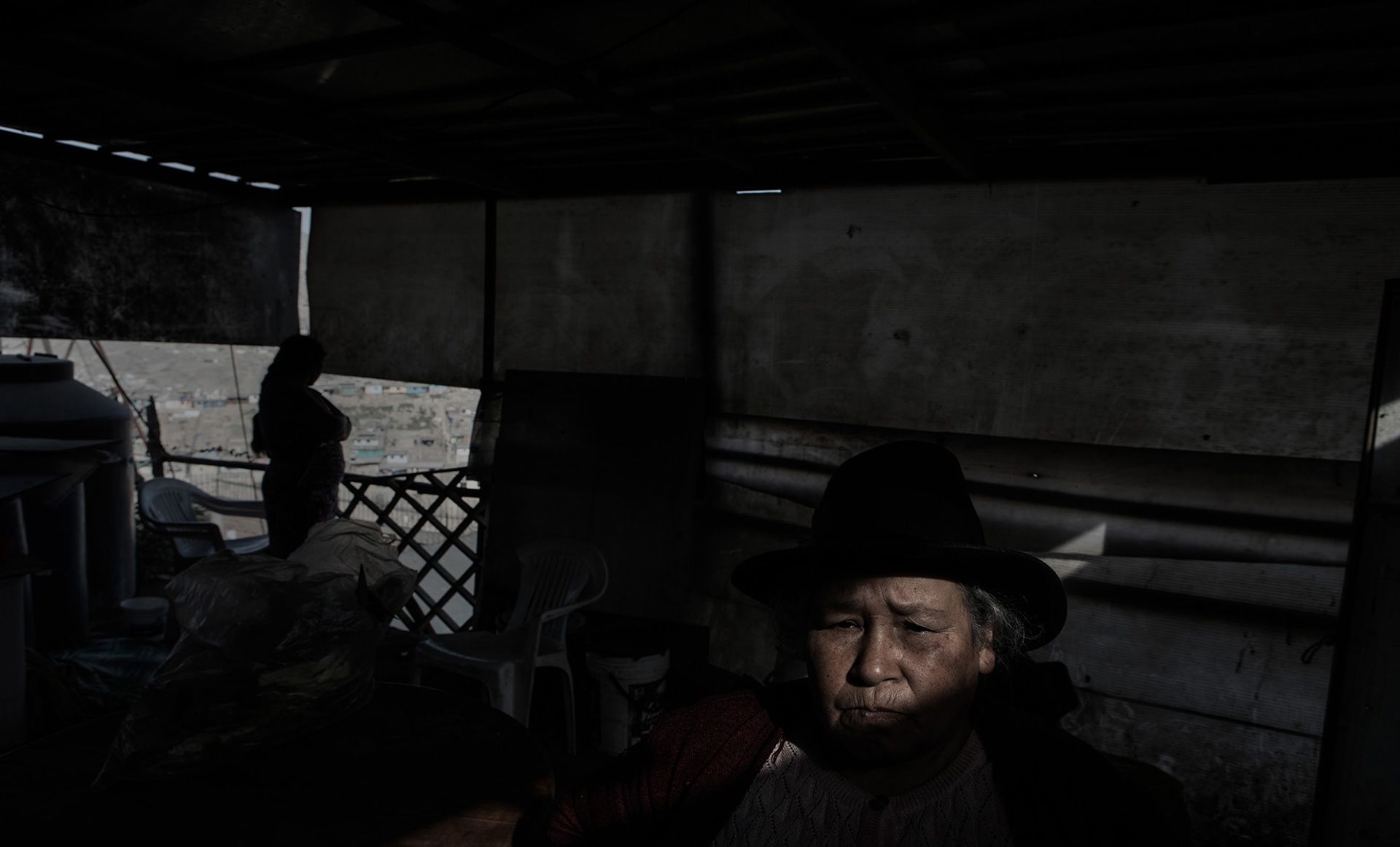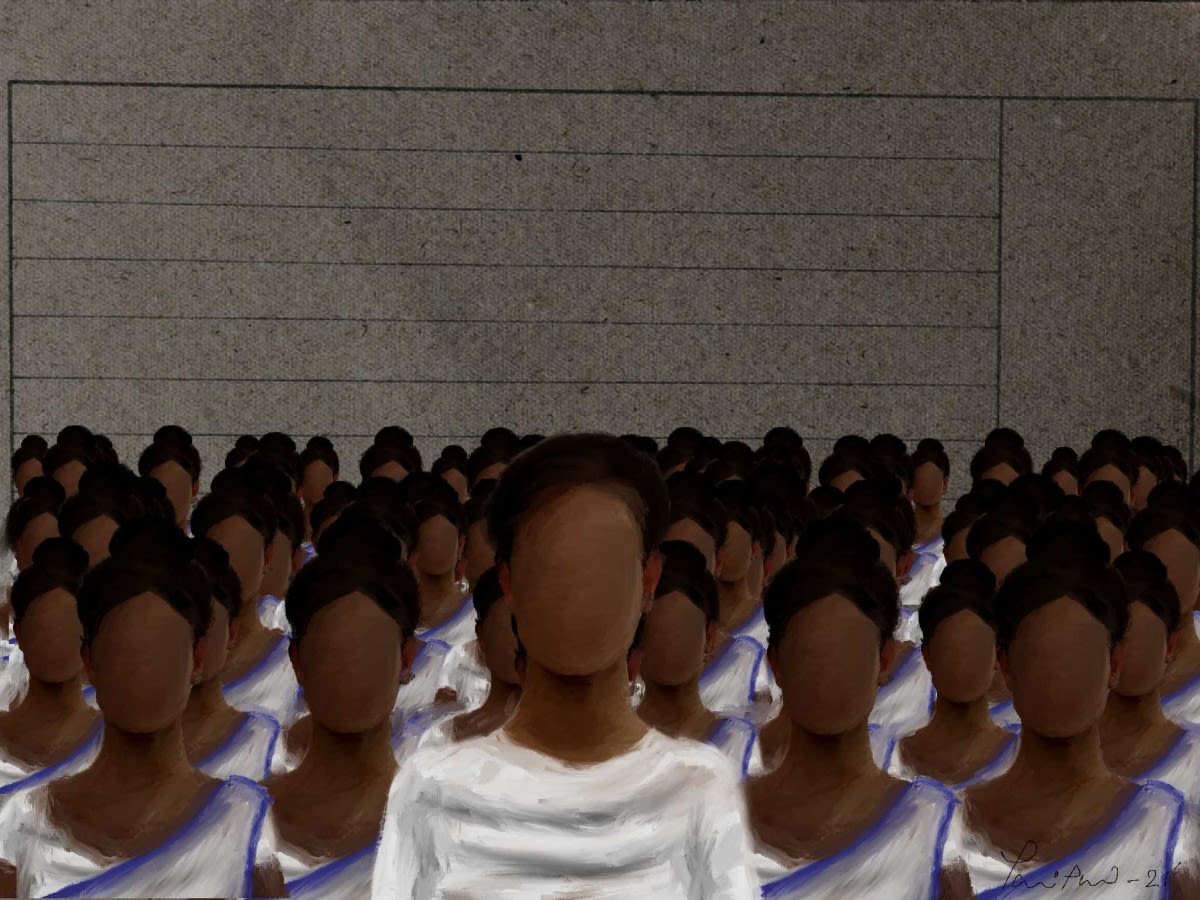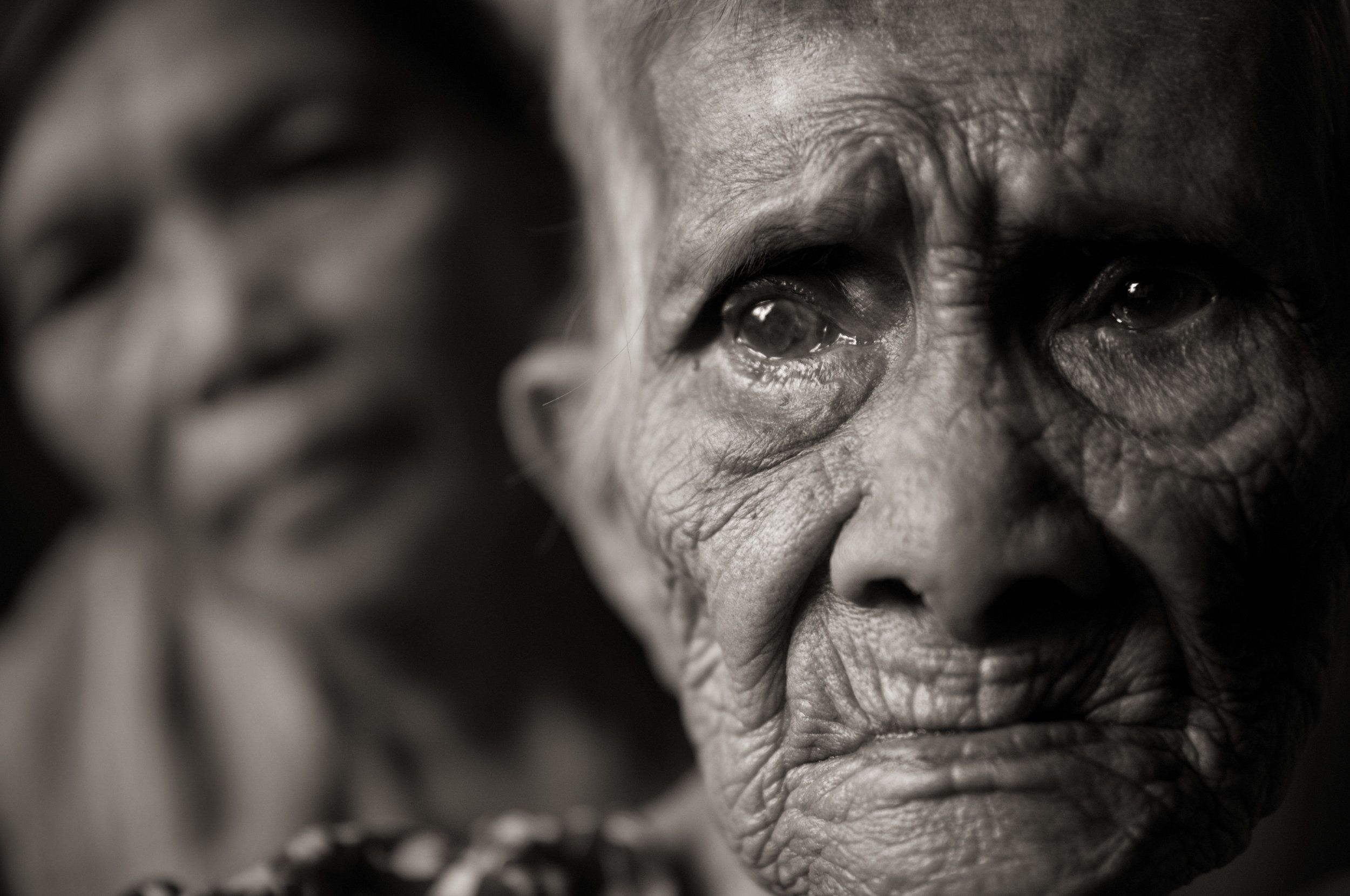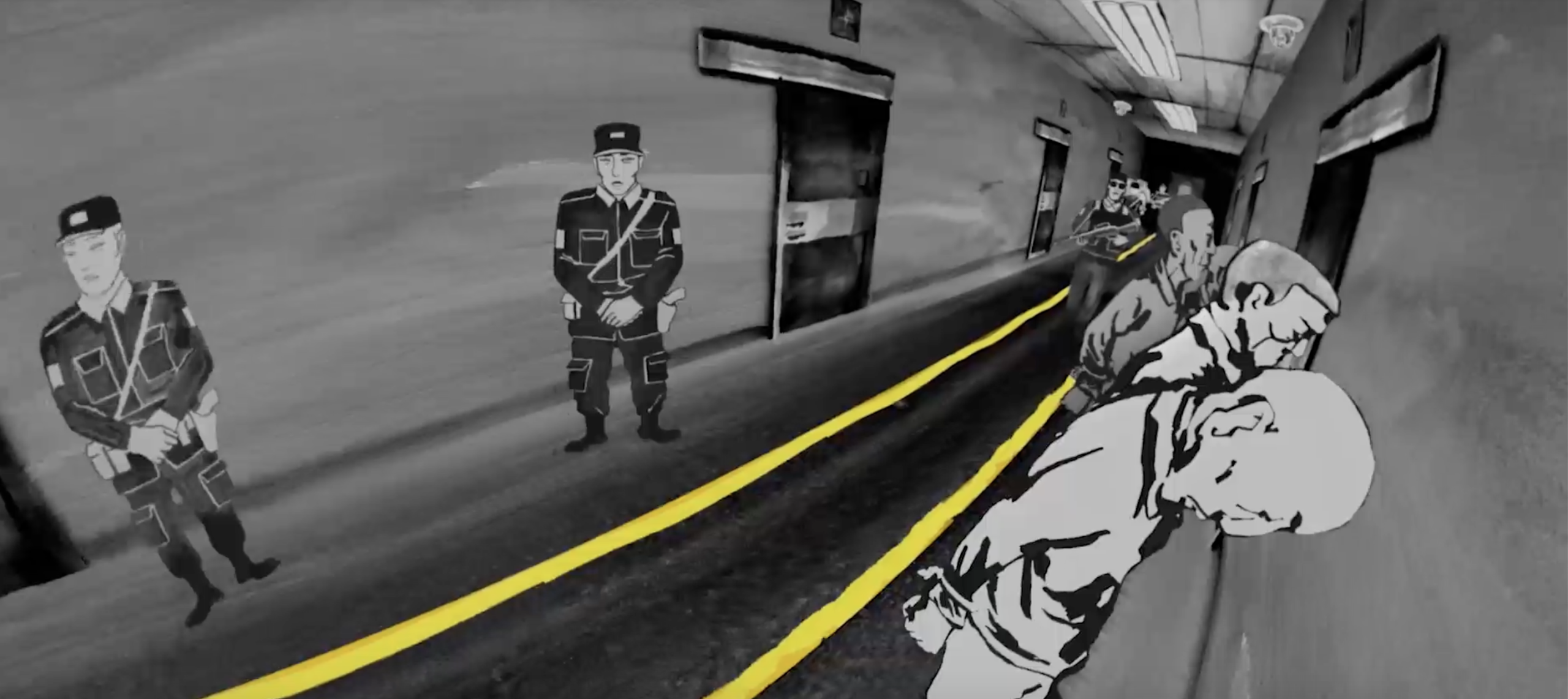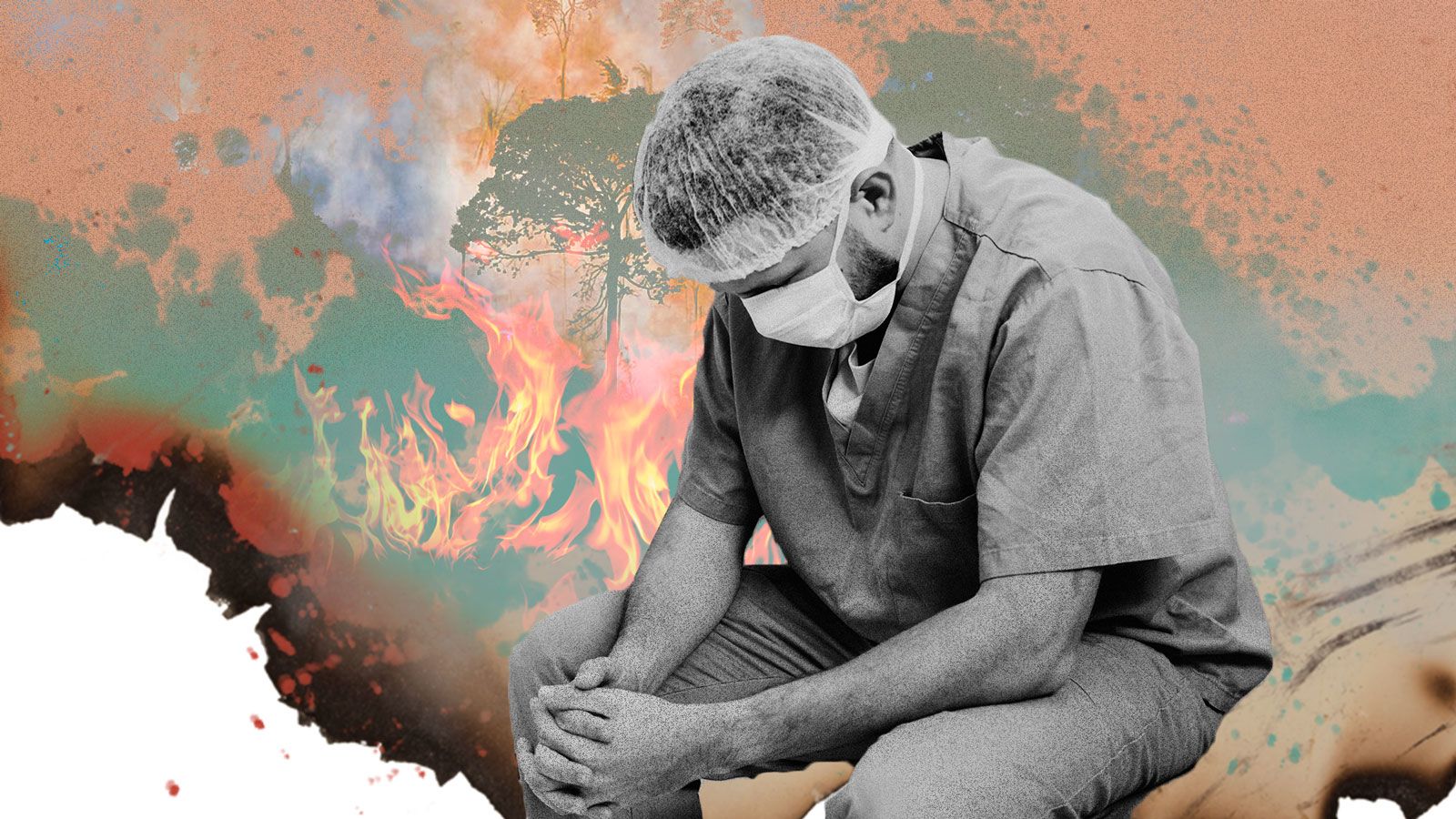 Above: Image by Bruno Fonseca and Larissa Fernandes / Agência Pública. 2021.
Above: Image by Bruno Fonseca and Larissa Fernandes / Agência Pública. 2021.
In a wide-ranging, community-focused project, WBEZ, Chicago's public radio station, has delivered multiple stories that look at COVID-19 vaccine distribution across a historically segregated city, using data to determine whether the groups that were disproportionately hit by the contagion end up receiving their share. This timely project combines explanatory content with accountability journalism to report on vaccine distribution in the Chicago communities that have been most hurt by the pandemic.  
---
Zoonotic diseases cause 2.4 billion cases of human illnesses every year and, as COVID-19 rages, that trend is decisively upward. Through this engaging global explainer series for BBC Future, Harriet Constable and Jacob Kushner take us on a journey to meet the doctors, scientists, and conservationists who study what past pandemics can teach us about how to stop the next one. 
---
In a vividly colorful story for Vox, Eyewitness Photojournalism Grant recipient Joana Toro documented Times Square's costumed street performers' invisible struggles during the coronavirus pandemic. The Eyewitness Photojournalism Grant was launched in partnership with Diversify Photo with support from Fuji Film to support underreported stories told by journalists historically underrepresented in the American press.
---
Neha Wadekar and Will Swanson's story for VICE News explores with depth and nuance the resurgence in female genital cutting during the COVID-19 pandemic in Kenya, a country that had made progress in reducing this practice in recent years. Now, with children out of school, a distressed economy, and prevention programs in flux due to travel restrictions, desperate families are again marrying off and circumcising their young daughters. Child marriage is also on the rise in Sierra Leone, Bangladesh, Jordan, and Pakistan, reports grantee Krista Larson for the Associated Press.  
---
Peruvian photographer Marco Garro documented the lives of elderly migrants in Nueva Esperanza, one of the poorest districts in Lima. The pandemic has only deepened the struggles of this community, many of them Quechua-speaking with little or no safety net. Nueva Esperanza doesn't have a sewage system or running water, and some homes still use candlelight at night. Garro's stunning photography for OjoPúblico brings us closer to one of Latin America's most neglected and resilient communities. 
Background images in order of appearance:
- Image by Alyssa Pointer. United States. 2021.
- Image by Jacob Kushner. Kenya, 2020.
- Image by Joana Toro. United States, 2020.
- Image by Will Swanson. Kenya, 2020.
- Image by Marco Garro. Peru, 2020.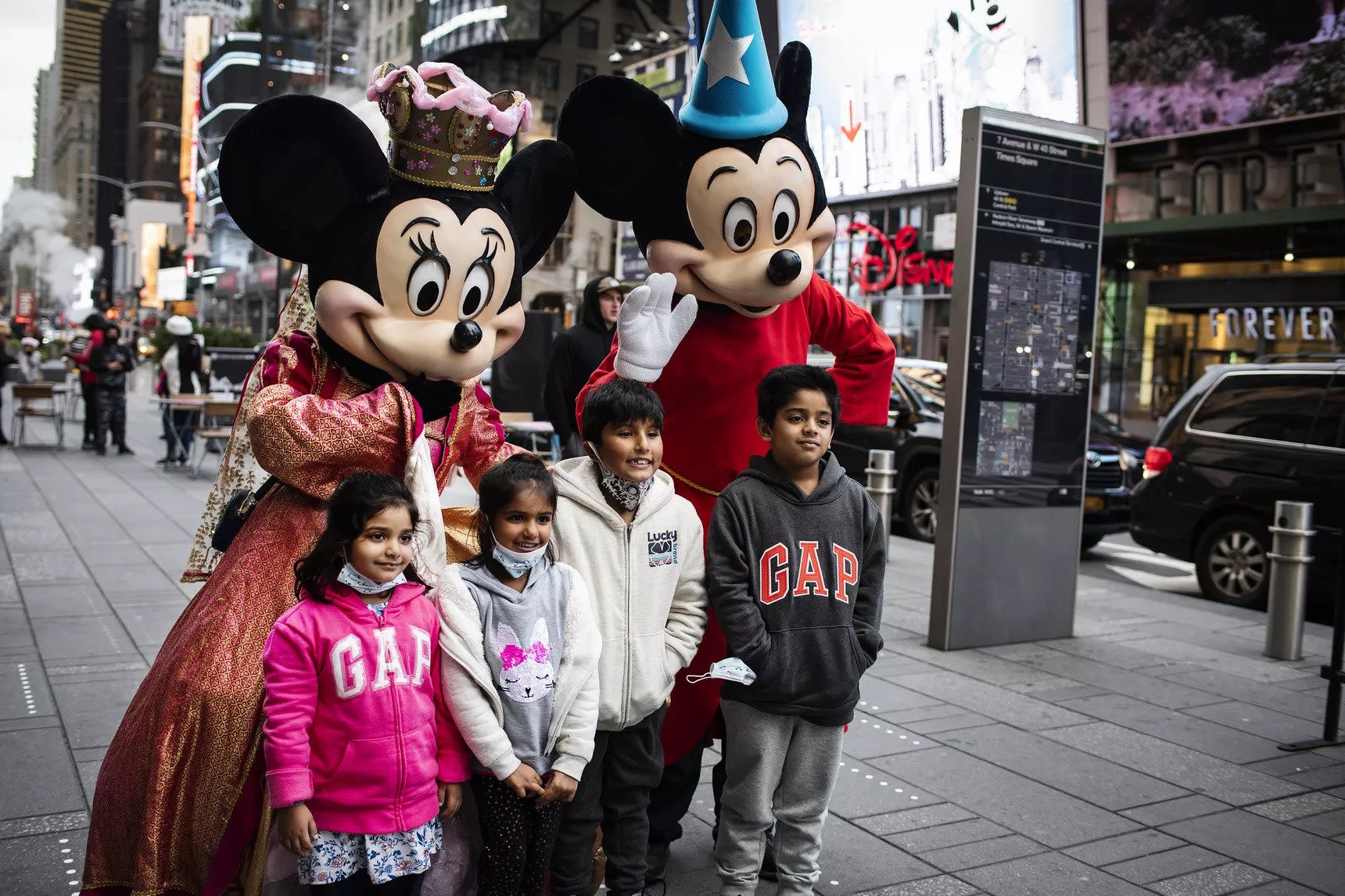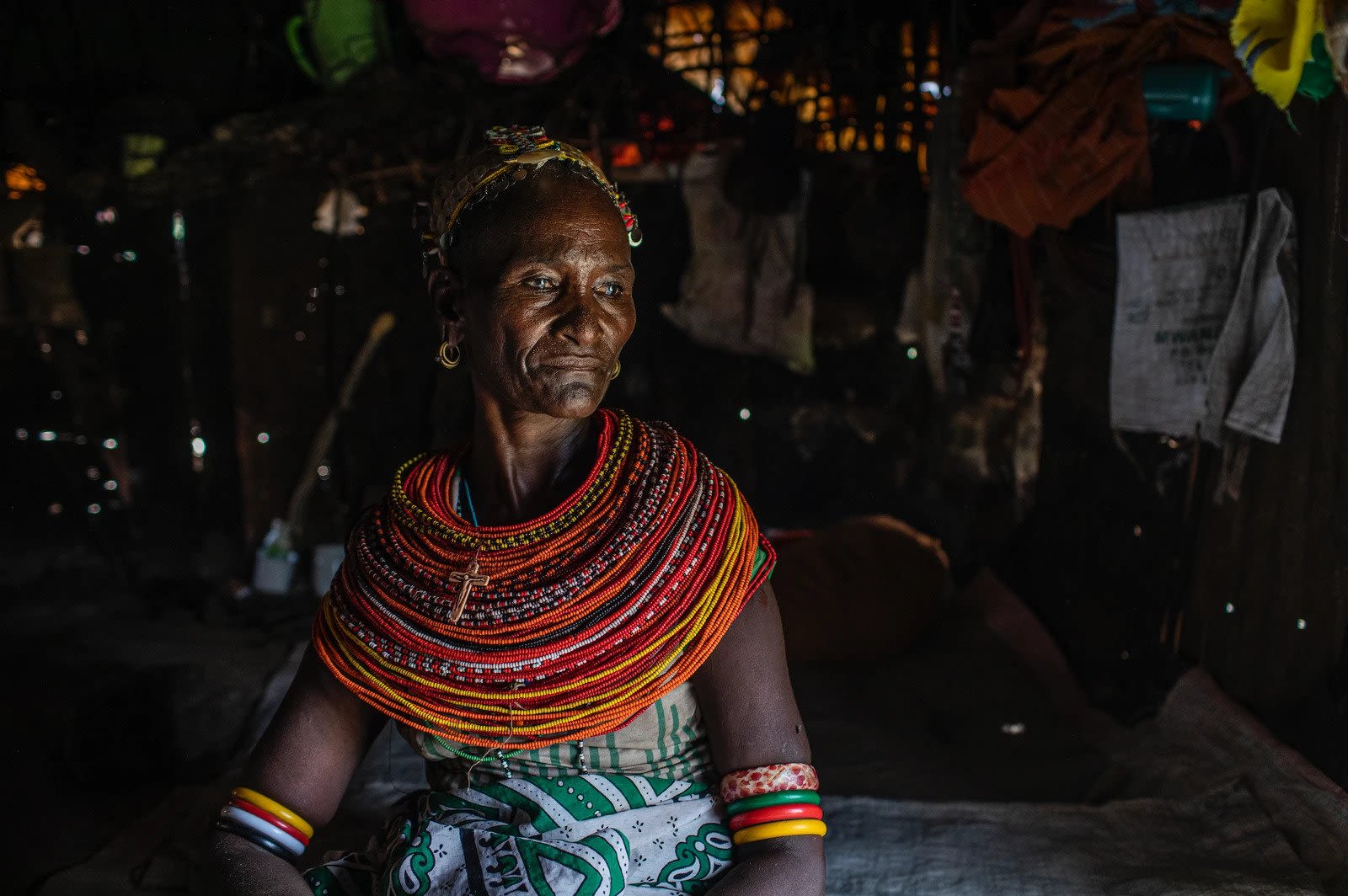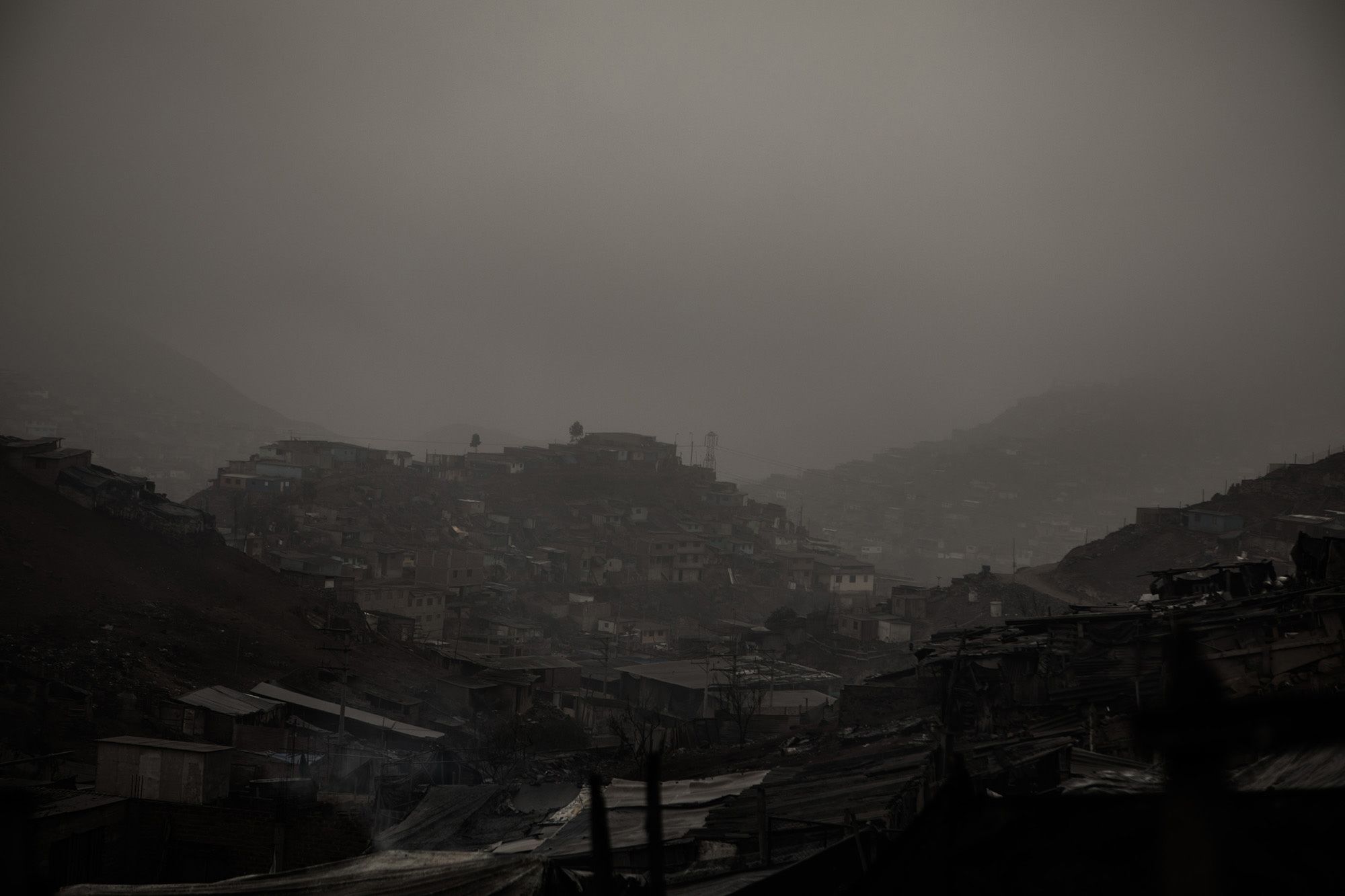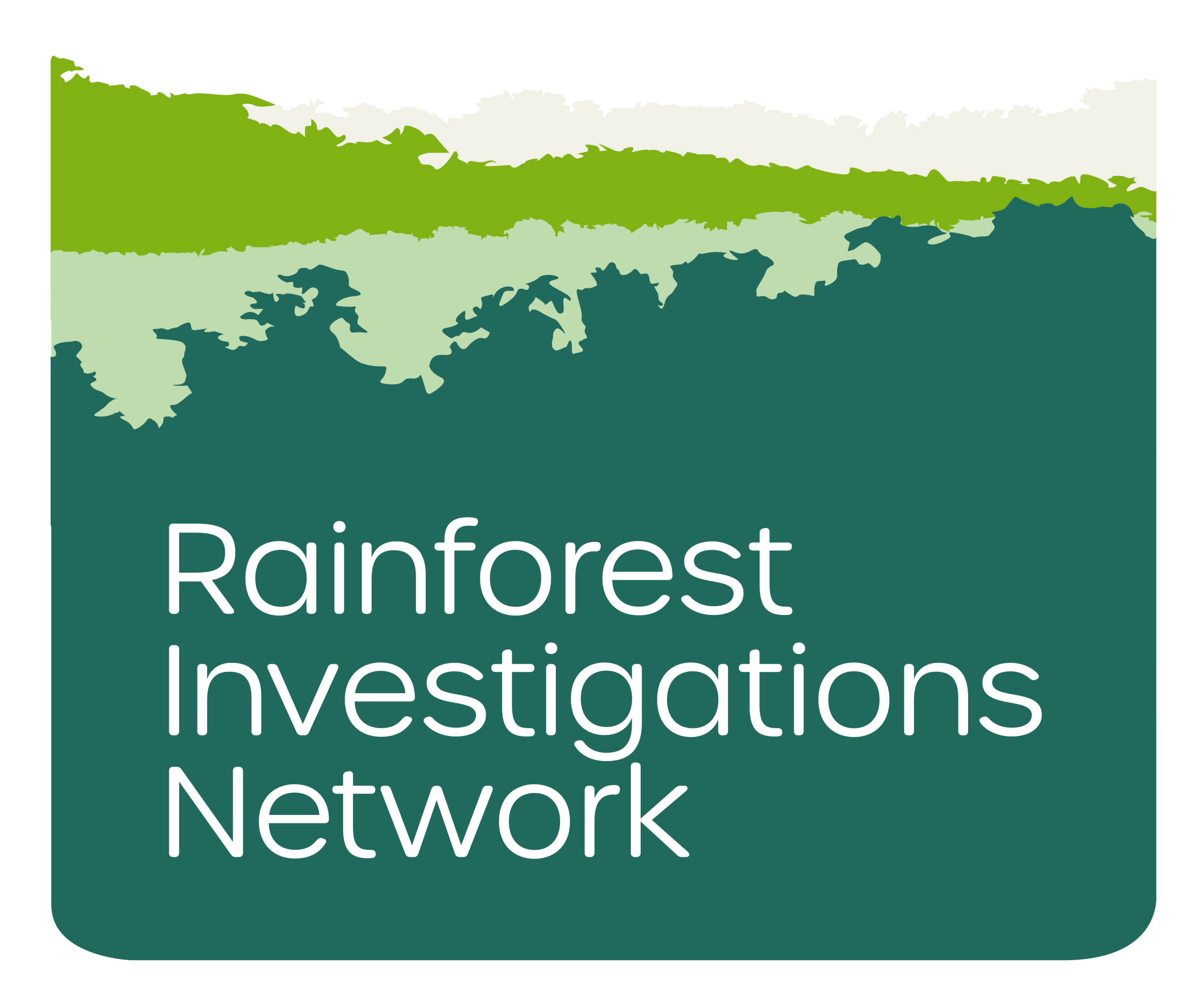 ---
The Rainforest Investigations Network (RIN), the Pulitzer Center's new initiative for investigative journalism in tropical rainforest regions,
selected its first cohort
of Fellows. Thirteen journalists from 10 countries will spend a year producing investigative stories on key issues facing the future of the Amazon, the forests of the Congo Basin, and Southeast Asia.
The journalists are affiliated with a wide range of media outlets, from regional digital outlets such as the Philippine Center for Investigative Journalism, Armando.Info (Venezuela), and The Museba Project (Cameroon) to global media organizations including El País, Bloomberg, and The New York Times.
The projects these journalists are pursuing touch on themes related to the most important supply chains of the global economy, as well as the corruption and legal loopholes that enable industrial-scale deforestation.
---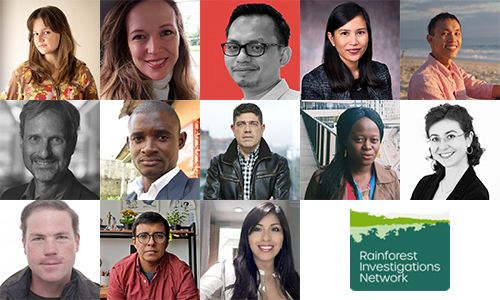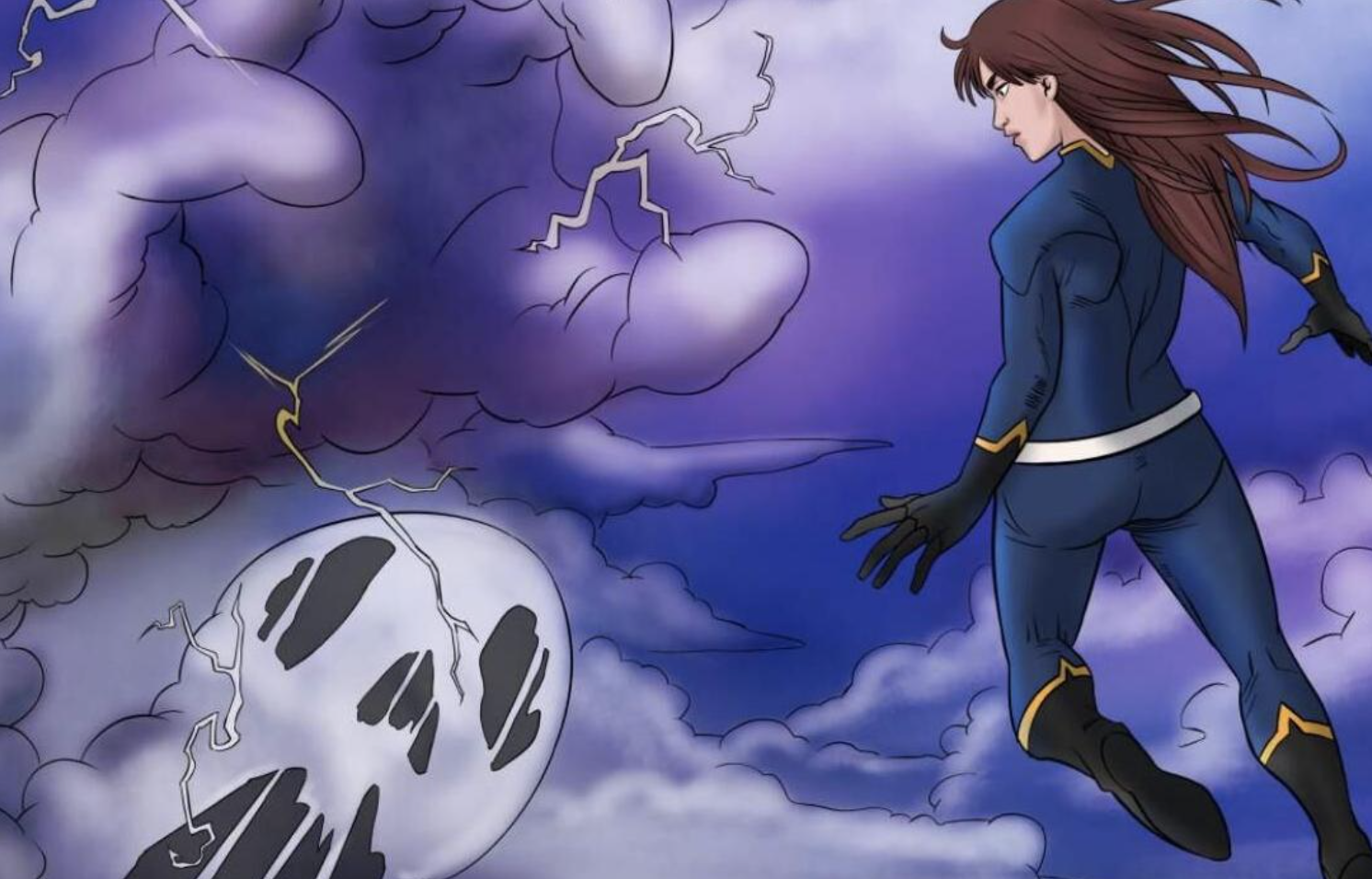 Above: Image by Steve Ocier, Jayson Mabelin, and Rosario Pineda. 2021.
Above: Image by Steve Ocier, Jayson Mabelin, and Rosario Pineda. 2021.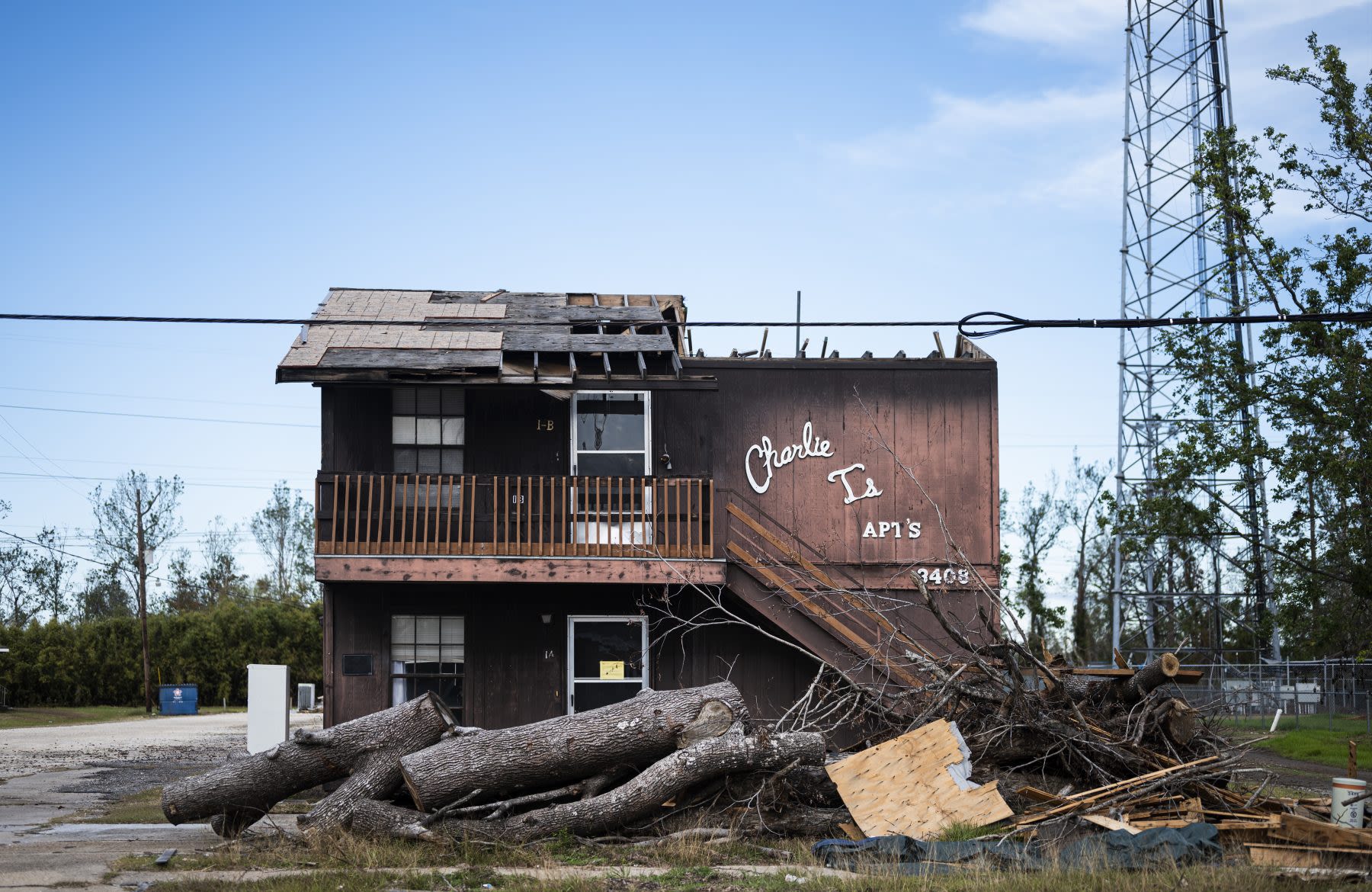 ---
2021 began with a new administration in Washington, D.C., and renewed calls for tackling the threats posed by climate change before it is too late. 2021 also marks the second year of the nationwide

Connected Coastlines

reporting initiative. Our grantees continue to cover serious climate-related issues in U.S. coastal areas, particularly in the Southeast.  

Grantee Carly Berlin and Southerly Magazine reported a series of powerful stories about how increasing severe weather events during the pandemic have triggered a "vicious cycle" of evictions and homelessness among underrepresented and vulnerable groups in southwest Louisiana.  And a new series of stories by Coastal Review Online highlights the struggles of underserved communities in coastal North Carolina to build resilience to heavy and repeated flooding due to systemic failures and long-term inequity. 

Entangled, an award-winning film about the race to save North Atlantic right whales from extinction, created by David Abel and Andy Laub, will be broadcast nationally on Earth Day, April 22,  by PBS World Channel. It will also be available to U.S. classrooms this year with a Pulitzer Center-created lesson plan.

There are currently 11 active Connected Coastlines reporting projects slated for publication in 2021, including a series from UNC-TV called State of Change, which focuses on emerging strategies toward climate change resilience and the potential solutions to build back, reinforce, and protect the coasts and the people and wildlife who live there.
---
In total, if we include re-publications and earned media mentions, our Connected Coastlines initiative has generated an astounding

163 pieces

of media coverage since it began.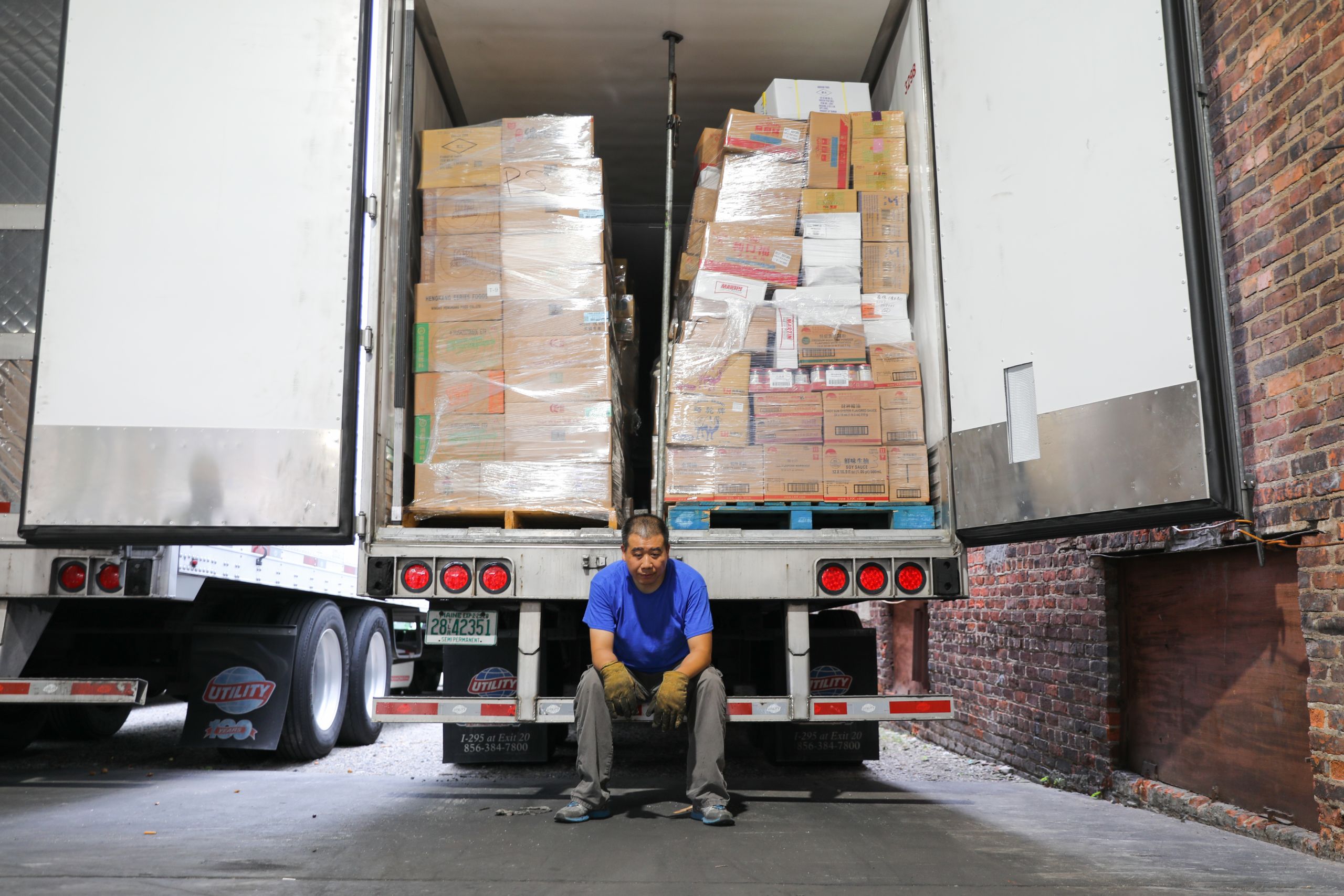 Above: Image by Kayla Hui. United States, 2020.
Above: Image by Kayla Hui. United States, 2020.
Two entrepreneurs who started Heart for Dinner, a New York mutual aid initiative to provide meals for Asian seniors in response to hate crimes. A new safe-injection site to combat opioid overdoses in Washington, D.C. Racial disparities within Richmond's public school system. These are a few of the topics our 2021 Reporting Fellows will cover. They may be staying closer to home due to COVID-19, but that won't stop them from producing great stories.
---
We selected three Climate Science Reporting Fellows in a competition open to all students and recent alums in our 35 partner schools. Look for stories on climate injustice, trout farming in western North Carolina, and a flesh-eating disease that is becoming more widespread due to climate change.
Students from around the country took part in a virtual panel on environmental reporting, featuring four of our Reporting Fellow alums. The event was co-sponsored by the Missouri School of Journalism and the Society of Environmental Journalists. Thirty-six of our Reporting Fellow alums Zoomed in for a reunion—our first-ever virtual happy hour. As one alum said, "It's amazing to be a part of this community." 
Plans are now well underway to bring together our 2020 Reporting Fellows for an online mini-conference on April 17. Workshops will center on themes covered in their reporting: justice, human rights, the environment, public health, racism and equity, mental health, and the impact of coronavirus.
Their recent work has been published in Politico, Southerly, Grub Street, Science, Military.com, Wisconsin Watch, Carolina Public Press, and Documented. The reports have also been broadcast on Blue Ridge Public Radio and NPR's All Things Considered.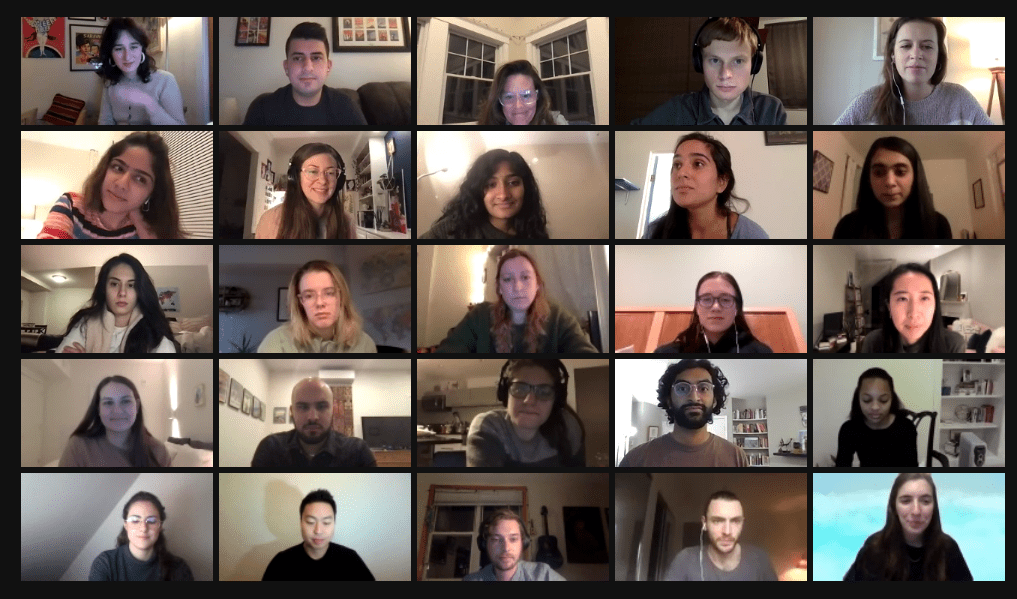 Background images in order of appearance:
- Image by Maranie Staab. United States, 2020.
- Image by Maranie Staab. United States, 2020.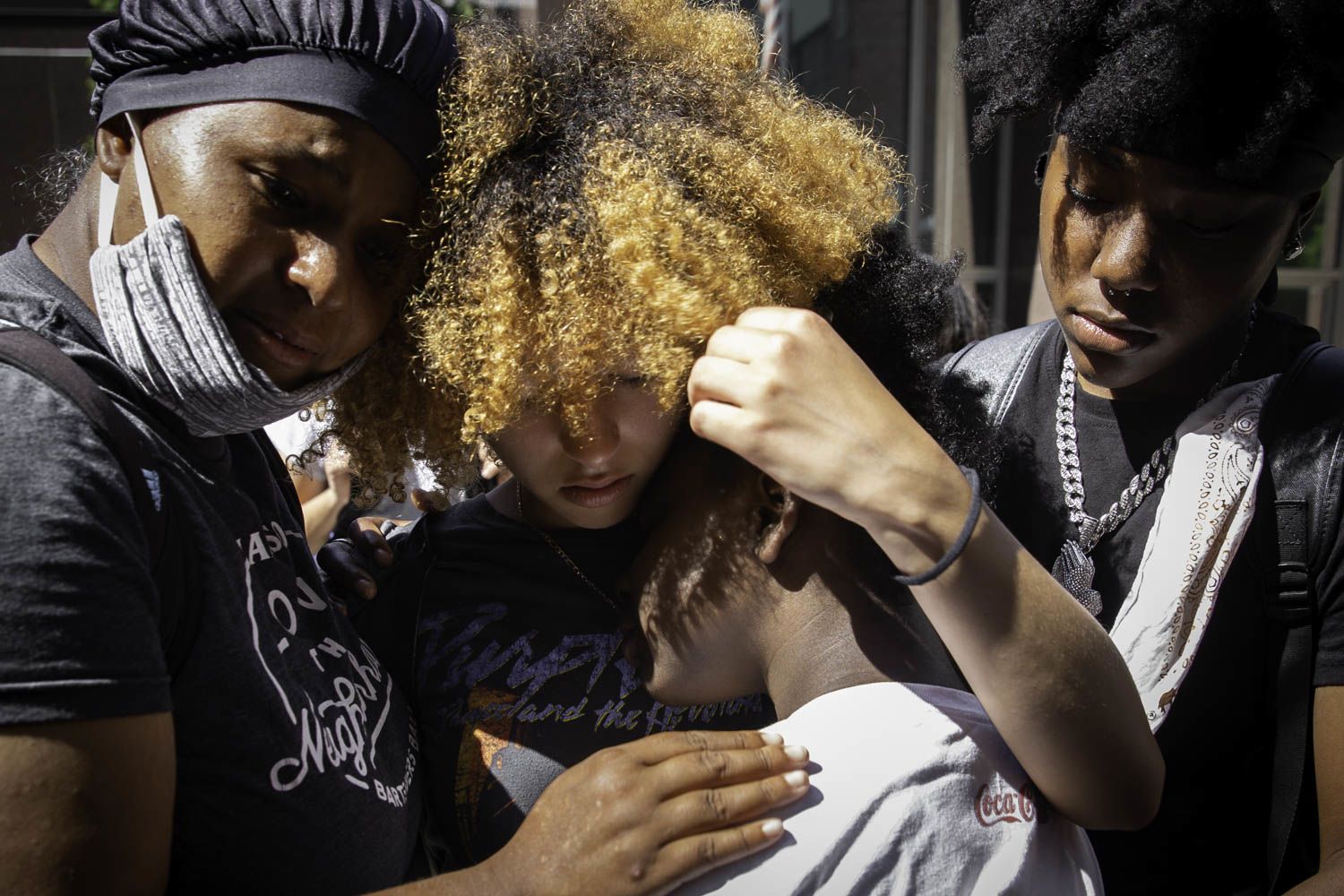 Above: Image by Ekaterina Anchevskaya / BuzzFeed News. Kazakhstan, 2020.
Above: Image by Ekaterina Anchevskaya / BuzzFeed News. Kazakhstan, 2020.
March marks a year of organizing virtual visits with our Campus Consortium partners. In the last 12  months, we've organized photography workshops, intimate classroom conversations, and campus-wide presentations—all online. This quarter, we continued that outreach, reaching more than 600 students and faculty members at our colleges and universities.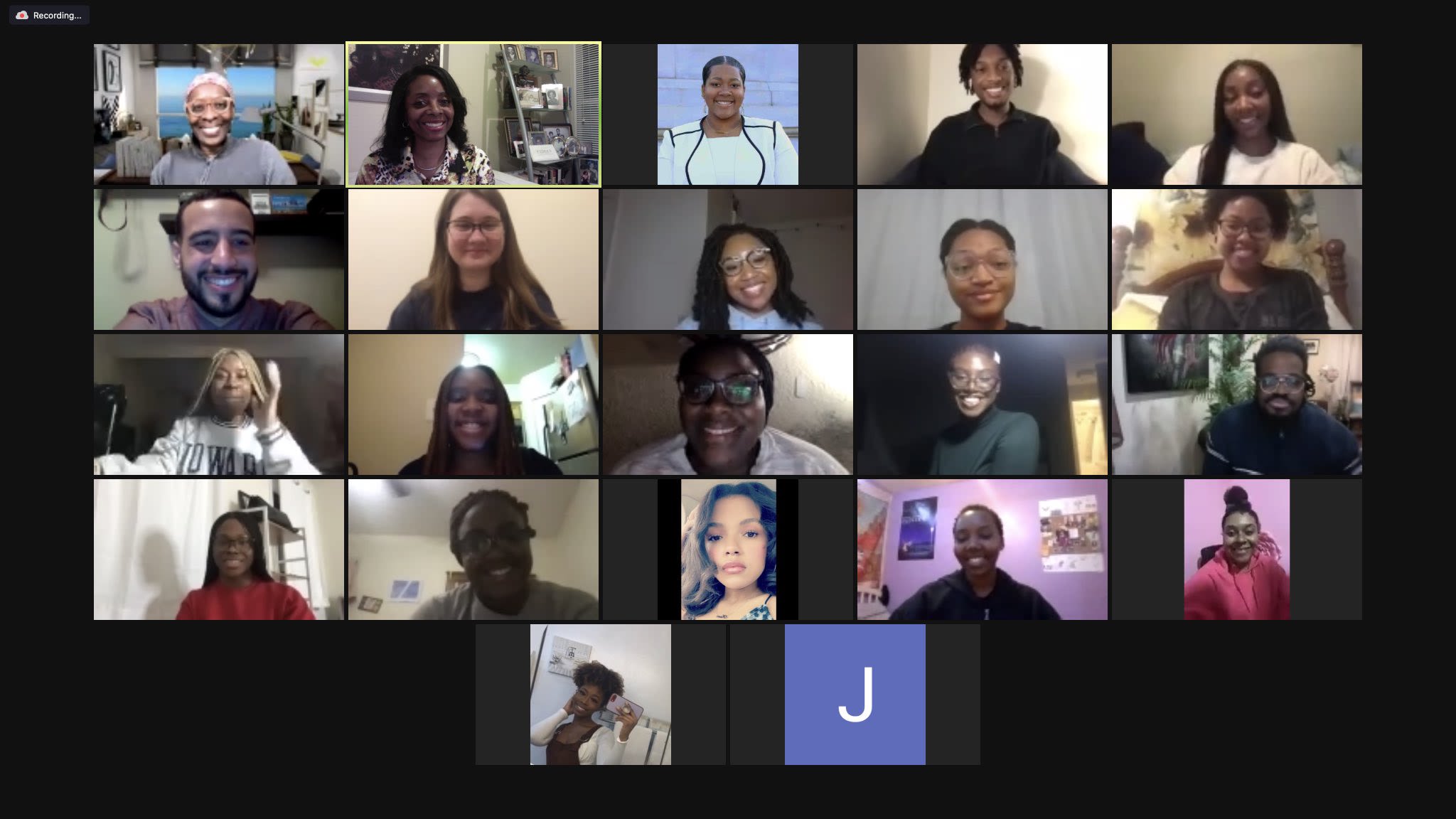 The University of Wisconsin-Madison Center for East Asian Studies hosted grantee Megha Rajagopalan in February for a discussion about her Pulitzer Center-supported project, Built to Last. Rajagopalan shared how she, with data architect Alison Killing, investigated and mapped over 300 suspected facilities used to detain and incarcerate hundreds of thousands of Uighurs, Kazakhs, and other Muslim minorities. Rajagopalan, an international correspondent for BuzzFeed News, also explained how journalists can cover complicated topics while protecting sources. 
---
Tony Briscoe, a Pulitzer Center grantee and current ProPublica Illinois reporter, spoke with Howard University students during a virtual event organized in partnership with the Howard University Association of Black Journalists and the Howard University Ida B. Wells Society. Briscoe's Pulitzer Center-supported reporting examines how climate change is affecting the Great Lakes region, from toxic algae blooms to fisheries overrun by invasive species. At Howard University, Briscoe shared advice for covering environmental issues and tips for navigating the industry as a journalist of color.
---
"Journalists have to know that the change will happen. It is happening. Their writing, their words, and their reporting matters," said grantee Kalpana Jain at a webinar hosted by the Georgetown University Berkley Center for Religion, Peace, and World Affairs. The public event followed a morning workshop for journalists and scholars, featuring Jain and grantee Megha Rajagopalan. During the webinar, Jain emphasized the roles journalists play in investigating the relationship between religion and populism, especially in regards to Hindu nationalism in India. This program is part of a Pulitzer Center-Luce Foundation-funded initiative with our partners at the Berkley Center.
---
In the latest webinar in the "Stories of Migration and Immigration Series," a collaboration between the Pulitzer Center and the San Diego State University School of Journalism and Media Studies,  photojournalists Amrita Chandradas and Danielle Villasana discussed their contributions to Women on the Move. Chandradas and Villasana are two of eight photographers who documented the lives of women migrants—in Vietnam and Honduras, respectively—for the National Geographic story. Next month, the series will wrap up with a photojournalism workshop led by Meghan Dhaliwal.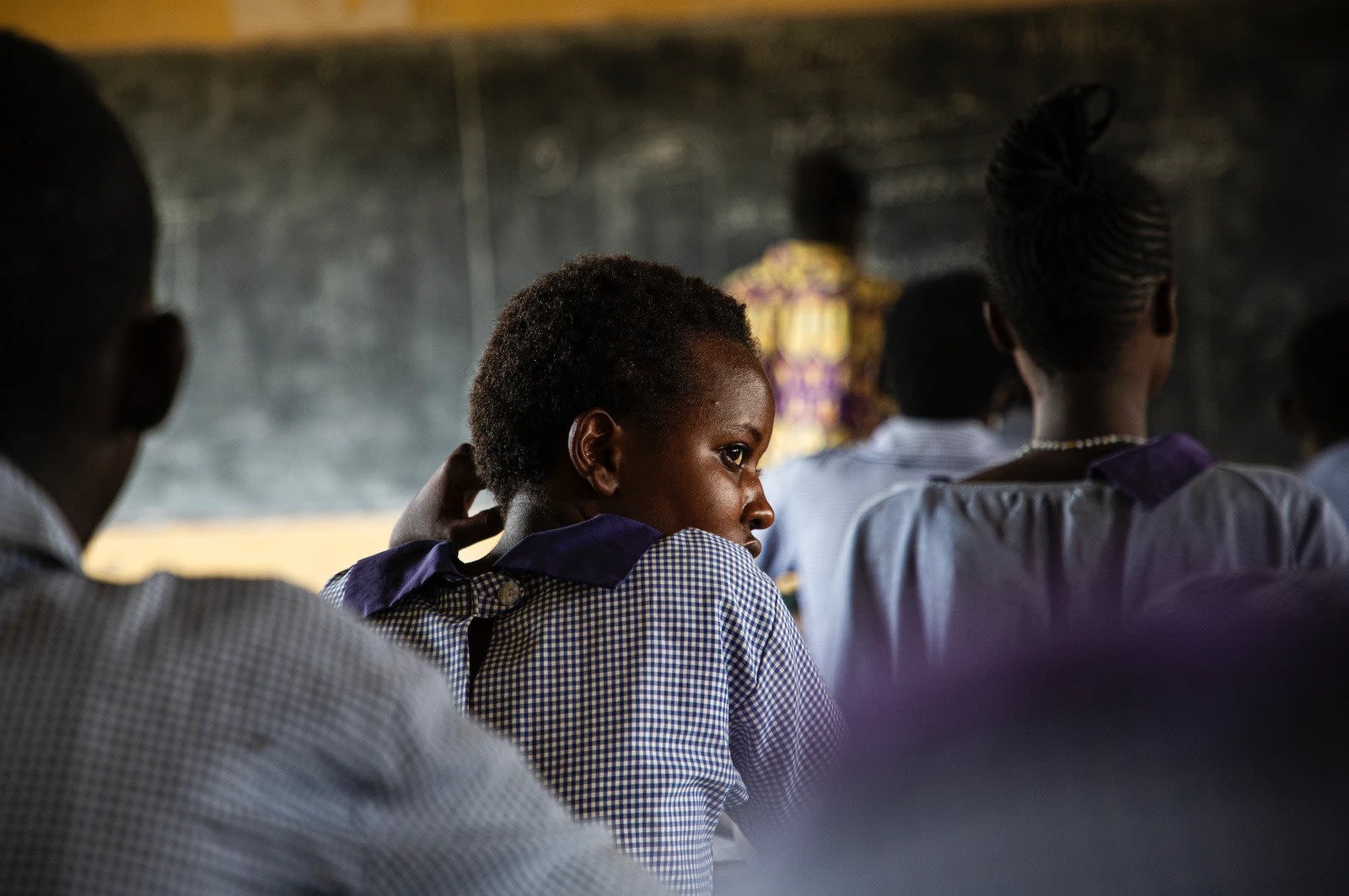 Above: Image by Will Swanson. Kenya, 2020.
Above: Image by Will Swanson. Kenya, 2020.
2021 is off to a strong virtual start in our K-12 program. In 97 engagements, with a total audience of more than 4,000, we connected with students and teachers through workshops, virtual visits, fellowships, and the launch of The 1619 Project Education Network (details below). Highlights include:
---
This fall, 23 educators from K-12 schools across the United States inaugurated the Pulitzer Center's Teacher Fellowship program. Fellows wrote, taught, evaluated, and shared standards-aligned unit plans that engaged over 800  students in Pulitzer Center reporting as part of two fellowship cohorts. The following blog posts capture ways that students processed their learning through debates, interviews, research projects, expository and creative writing, visual art, and more:
Arts, Journalism, and Justice cohort blog and unit plans
Media, Misinformation, and the Pandemic cohort blog and unit plans
Over 150 K-12 educators from 31 states and Washington, D.C., applied for our Spring 2021 Teacher Fellowships.  Thirty-one educators, who work with grades four-12 in 12 states, were ultimately selected to join two spring cohorts: Journalism and Justice (open to Chicago teachers) and  Stories of Migration (open to educators nationwide). 
"I am definitely going to be using some of the units written by my other fellows, as well as adding journalism/Pulitzer resources into my classroom. I learned about the way news and the ways it's reported has evolved. I'm excited about sharing these methods and these journalists with my students. My definition of journalism has changed."
A total of 125 students from five D.C. public high schools spent several weeks connecting with Pulitzer Center education staff and grantees to plan and draft original reports as part of the Underreported D.C. project. Supported by a grant from Humanities DC, Underreported D.C. aims to combat dominant media stereotypes about the District by working with students to write and publish original reports that document their neighborhoods and highlight underrepresented issues that matter to them. Students ultimately published stories that highlighted pressing issues such as food access, gentrification, violence, and police brutality. Their stories also documented the ways their neighborhoods make them feel proud, inspired, and part of a community. Their stories were ultimately published to an online story map, and shared with the students' teachers and families as part of a community event on March 11, 2021.
"This workshop provided an invaluable experience that students will appreciate throughout their educational careers. Even in the virtual learning space this workshop has clear value, from the content, to the curriculum, to the guest speakers—everything is succinct and easy to follow."
Our longstanding virtual journalist visit program continues to grow apace. In the month of March alone, a projected 90-plus classrooms in 14 states and three countries will be visited by journalists who will engage students in a dialogue about their reporting process and the global issues they cover.
"[The journalist] opened my eyes to realize that there's so many different opinions and views and we need to learn to be conscious of them and understanding. I learned a lot from the presentation and I think a lot of it will stick with me for a long time."
Background images in order of appearance:
- Student work sample from New York City as part of the Michael Freydin's unit, "Community and Civic Participation." United States, 2020.
- Image courtesy of Tracy Crowley. United States, 2020.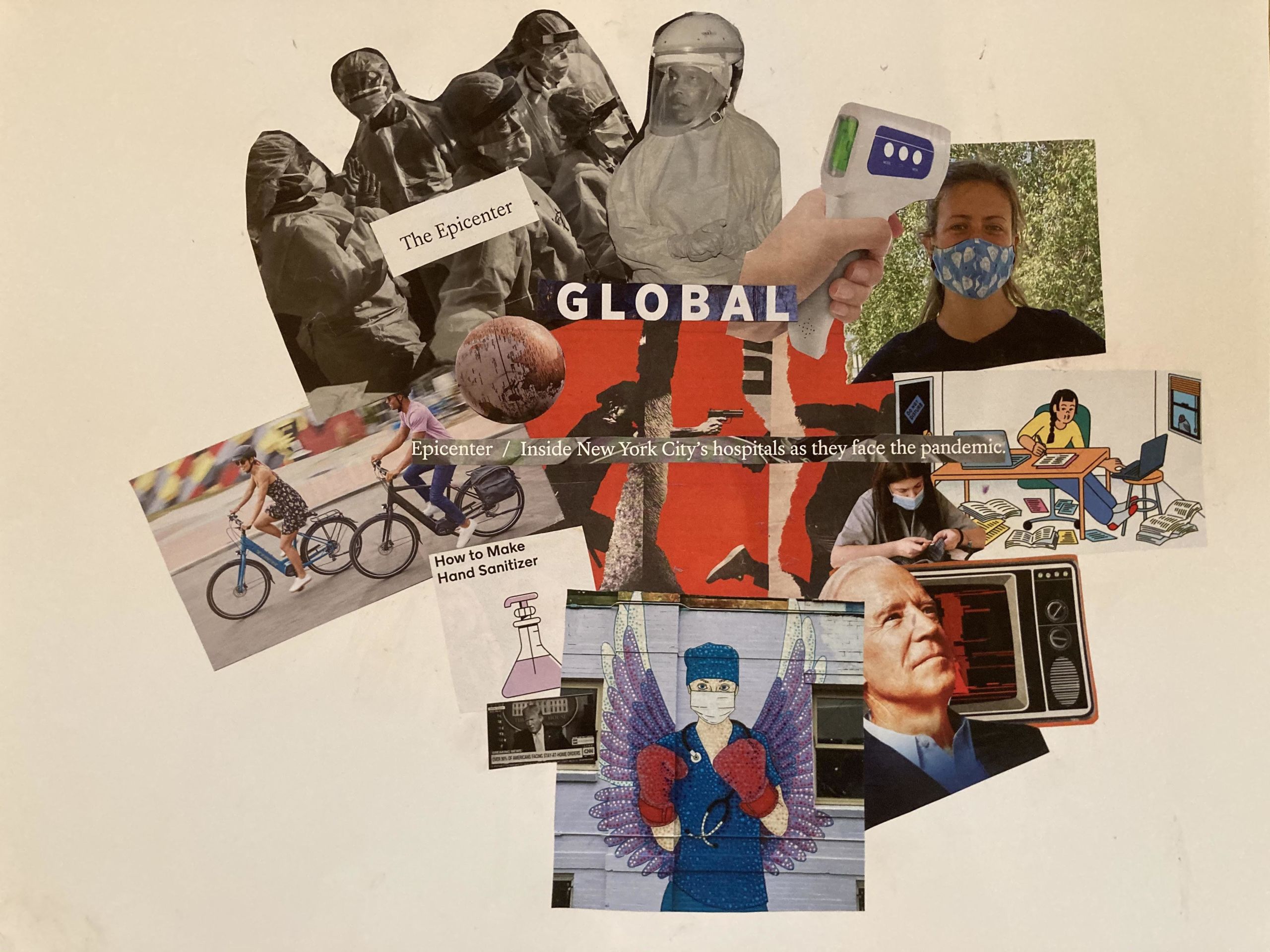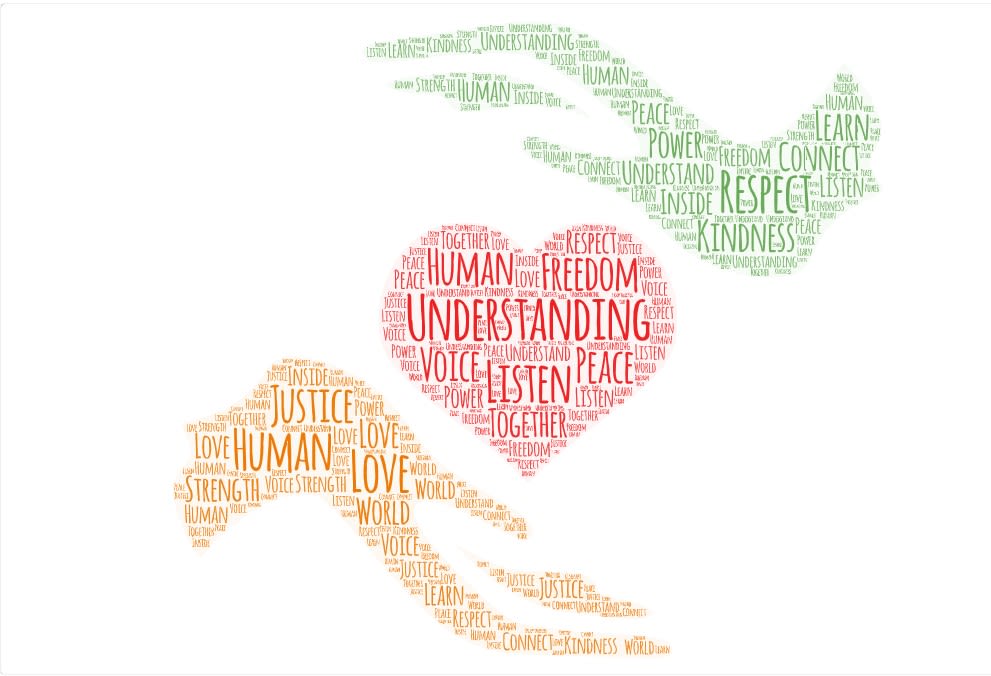 The 1619 Project Education Network, an ambitious national scaling-up of our K-12, campus, and public outreach connected to The 1619 Project, formally launched in February. In eight virtual events to date, educators, journalists, and Pulitzer Center staff invited members and explored ways the project connects to various aspects of our work in education, including:
Reflecting on how the project has worked in schools over the past year

Learning how to get involved going forward

Examining essays in the project from a teacher's perspective

Drawing lessons from the project to inform inclusive leadership 

Exploring best practices in teaching Black history
The K-12 team received 221 applications for the inaugural cohort of The 1619 Project Education Network and will be making selections in late March. This group will take a journey with our education team over the next year, creating and teaching lessons drawn from the project, collaborating and sharing among themselves, and leading even more use of the project and Pulitzer Center resources in their school districts.

On the campus side, in collaboration with the law schools at Howard University and the University of Miami, we launched The 1619 Project Law School Initiative. The initiative includes modules created by 21 students and, now, alums of the Howard University and University of Miami Schools of Law.
"Lawyers are often taught that the law, like history, is neutral. As teachers, counselors, and advisors—but first lawyers—we know better," Marni Lennon, University of Miami School of Law assistant dean for public interest and pro bono, and Carmia Caesar, Howard University School of Law assistant dean of career services, write in the initiative's introduction. 
Lennon and Caesar explain, "The modules that we are sharing with you were designed to begin the process of filling voids, to enhance curricula, and inspire critical thinking about historical insights and perspectives missing from most classrooms." 
The Pulitzer Center organized three public webinars to explore the curriculum in greater detail, with the help of the module authors, journalist Linda Villarosa, and Pulitzer Prize-winning 1619 Project creator Nikole Hannah-Jones, respectively. 
The 1619 Project Law School Initiative is a partnership of the Pulitzer Center, Howard University School of Law, and University of Miami School of Law. The initiative is also part of the Racial Justice initiative by the Squire Patton Boggs Foundation and its Deans' Circle.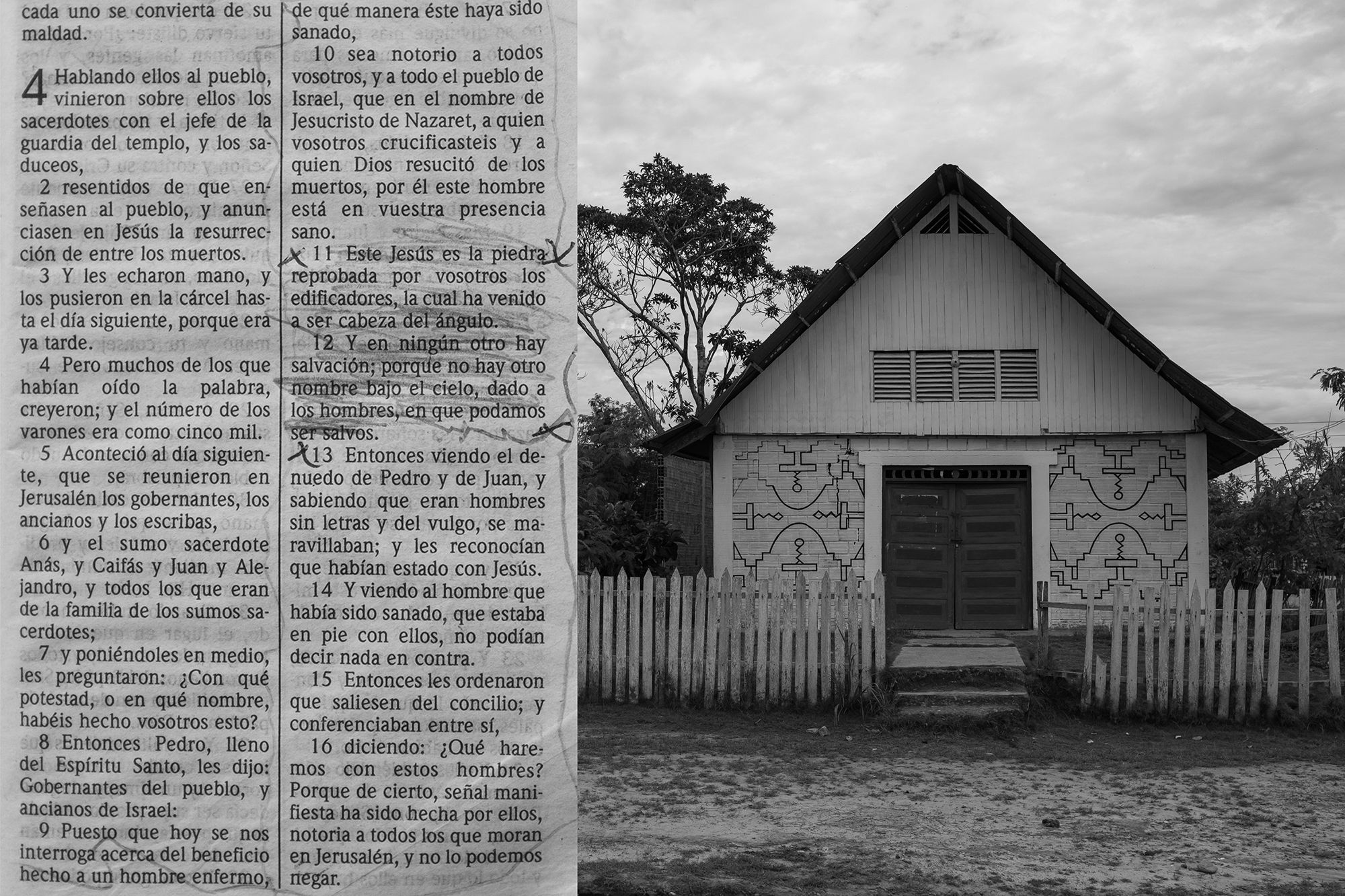 Above: Image by Florence Goupil. Peru, 2020.
Above: Image by Florence Goupil. Peru, 2020.
Our first-quarter 2021 public outreach grappled with many of the same pressing issues we focused on in 2020: the impacts of COVID-19, how we talk about race globally, and the continued effects of climate change. A few of the virtual events we organized included:
---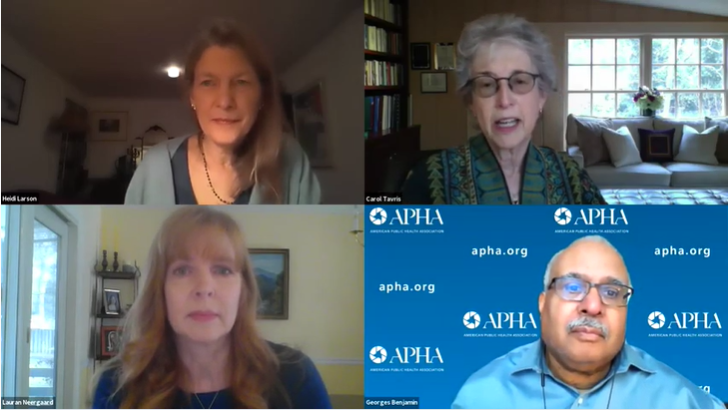 HHMI — Pulitzer Center Conversation on COVID Vaccines
In January, we highlighted the misconceptions about vaccination in a virtual event organized in partnership with the Howard Hughes Medical Institute, one of our donors. Panelists Georges Benjamin, executive director of the American Public Health Association; Heidi Larson, director of the Vaccine Confidence Project; and Carol Travis, co-author of Mistakes Were Made (But Not by Me): Why We Justify Foolish Beliefs, Bad Decisions, and Hurtful Acts, discussed the real complexities that make individuals confident in or dubious about vaccination. Award-winning AP medical writer Lauran Neergaard moderated the conversation.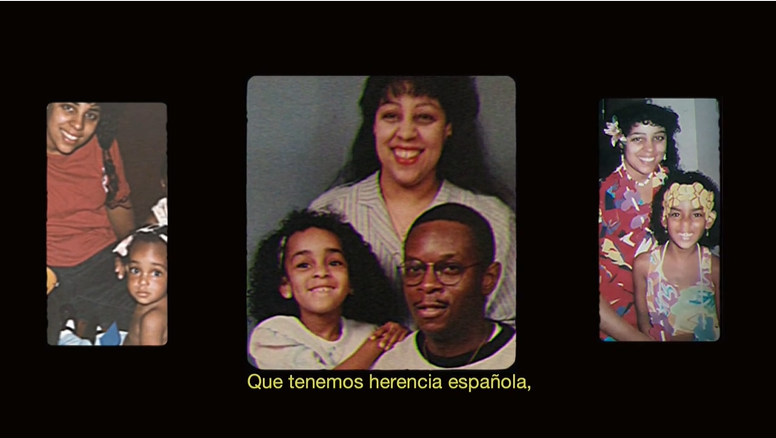 Afro-Latinx Revolution Documentary Event: Natasha Alford
Also in January, grantee Natasha S. Alford of TheGrio joined the Pulitzer Center to explore her documentary Afro-Latinx Revolution: Puerto Rico. During the conversation, Alford explained how discussions of revolution in 2019 led her to pursue this project. "I believe that we have to document how race is talked about on the island and how racism manifests structurally if we're going to talk about revolution," she explained to the audience.

Great Lakes Connected Coastlines
We focused on climate change's effect in the Great Lakes region during a virtual event in March featuring grantees Tony Briscoe, Kari Lydersen, and Sandra Svoboda. The journalists were joined in conversation by Duke Peltier, Ogimaa (Chief) of Wiikwemkoong Unceded Territory, and Kimberly Hill Knott, policy director of Detroiters Working for Environmental Justice. 
CUGH Annual Conference
We were out in force at the Consortium of Universities for Global Health 2021 Conference, involved in four sessions and organizing three of those. One highlight: Extra Life: A Short History of Living Longer author Steven Johnson joining with Deans Sandro Galea (School of Public Health) and Mariette DiChristina (College of Communication) from Boston University, one of our oldest Campus Consortium partners. NPR Health Correspondent and Pulitzer Center grantee Rhitu Chatterjee moderated the conversation on why we are living longer and areas for improvement in public health. We ended the CUGH conference with partner Global Health Now/Johns Hopkins Bloomberg School of Public Health and a stellar panel including AP journalist Claire Galofaro and First Draft Founder Claire Wardle to consider "infodemics" and fighting misinformation.

DCEFF 2021
Grantee and British photographer and filmmaker Sean Gallagher spoke with Pulitzer Center Outreach Coordinator Holly Piepenburg during the Center's 12th year involved with the Environmental Film Festival in the Nation's Capital (DCEFF). Their conversation during the virtual festival focused on Gallagher's Pulitzer Center-supported award-winning short film, Cambodia Burning. The documentary combines drone footage and poetry to explore the rapid deforestation in Cambodia and the impact on the Cambodian people. In addition to Cambodia Burning, our 2021 EFF Shorts Program included four Pulitzer Center-supported films: Widespread Logging Threatens the Congo Basin's Critical Rainforest; A Nun, a Shooting and the Unlikely Legacy That Could Save the Amazon Rainforest; Diálogo con las plantas; and A vida numa reserva extrativista na Floresta Amazônica.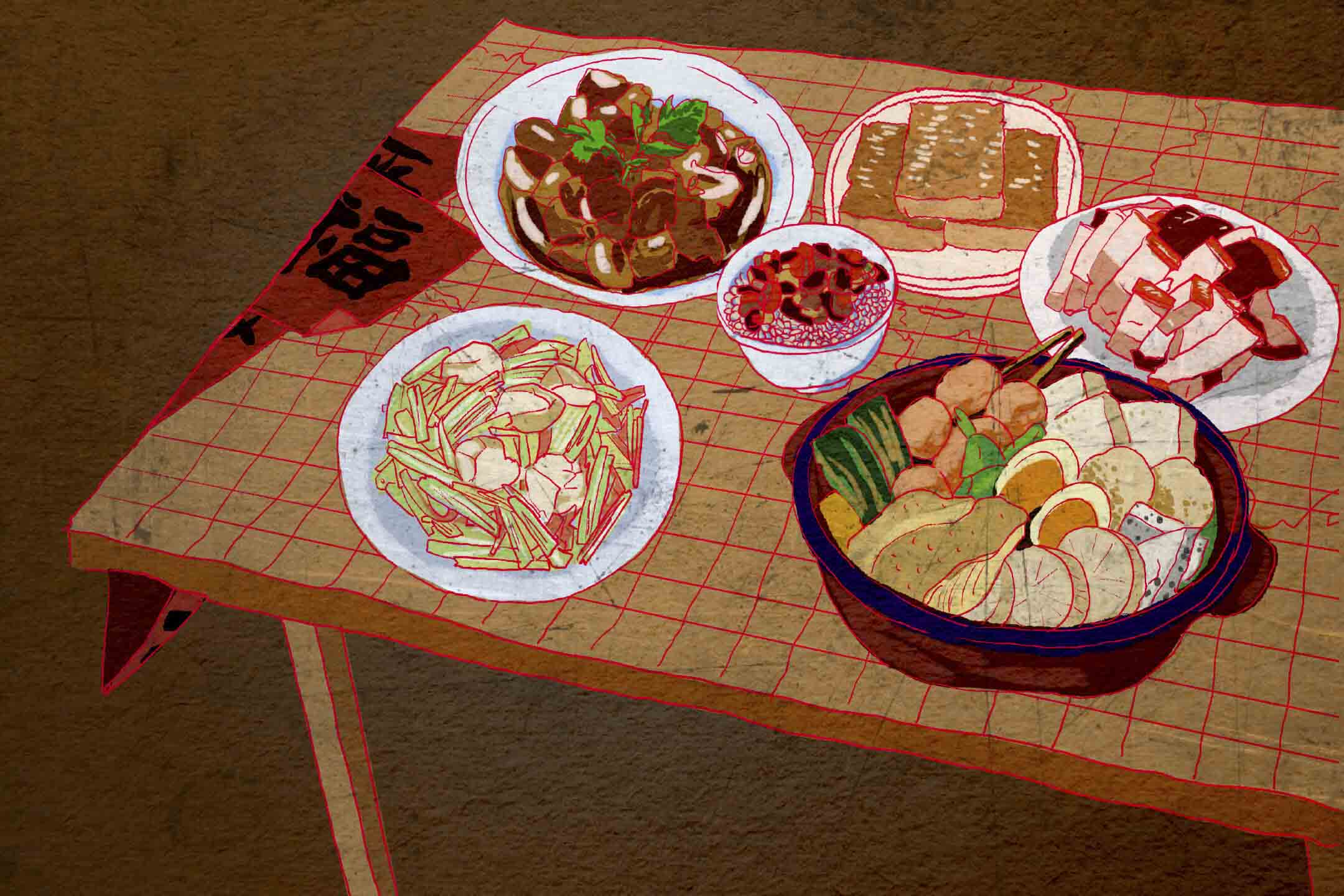 Above: Image by Tseng Lee. Undated.
Above: Image by Tseng Lee. Undated.
In Q1 2021, Pulitzer Center grantees, Reporting Fellows, and education partners received more than 12 awards and citations, as well as seven significant nominations. Highlights include:
---
Grantees Tristan Ahtone and Robert Lee won the George Polk Award in the education reporting category for their Pulitzer Center-supported project, Land Grab Universities, an examination of how American universities profited from the sale of land seized from Indigenous nations.
Coastal Review Online won the first-place Public Service Award from the North Carolina Press Association for its Changing Minds on Climate Science series, which looks at evolving perspectives on climate from those living on the Carolina coast. 
Francesc Badia i Dalmases and Pablo Albarenga's Rainforest Defenders (Defensores de la selva) project, supported by the Rainforest Journalism Fund, was awarded a 2020 Gabo Prize, the preeminent journalism award in Latin America.
Tom Laffay's Pulitzer Center-supported film, Siona: Amazon's Defenders Under Threat, which follows an Indigenous leader deactivating land mines in her ancestral territory, won Best Sound Design in the 2021 Social Impact Media Awards.
The Bangor Daily News won the January 2021 Sidney Award for its Pulitzer Center-supported project, Lawmen Off Limits, which exposed a lack of officer oversight in Maine. 
The Prairie State Museums Project, administered by the firm Resilient Heritage and supported by the Pulitzer Center, won an Award of Excellence for Covid Response in the Illinois Association of Museums Awards (IAM Awards).
Cambodia Burning, grantee-journalist Sean Gallagher's film investigating deforestation, received a Special Jury Mention in the ninth annual Social Impact Media Awards.
The International Center for Journalists (ICFJ) honored a grantee-reporting team from Prodavinci for its Spanish-language coverage that tracks arrests of health care workers and journalists covering the pandemic in Venezuela. The Prodavinci team won second place in the Transparency, Crime, and Corruption category.
"Sucked Dry," part of a Pulitzer Center-supported project of the same name investigating land grabs along the Nile River, won third place in the category of Outstanding Investigative Reporting in the 2020 Fetisov Journalism Awards.
The Scripps Howard Awards named The Post and Courier a finalist in the category of Excellence in Environmental Reporting for its Pulitzer Center-supported project, Rising Waters, which follows the rising sea levels and increased flooding in Charleston, South Carolina.
The 1857 Project, a special edition of the Gateway Journalism Review examining the centrality of slavery, segregation, and racism in St. Louis' history, has been named a finalist in the American Bar Association's Silver Gavel Awards for Media and the Arts.
Background images in order of appearance:
- Image by Francesc Badia i Dalmases. Ecuador, 2020.
- Image by Mary F. Calvert. United States, 2020.
- Image by Mary F. Calvert. United States, 2020.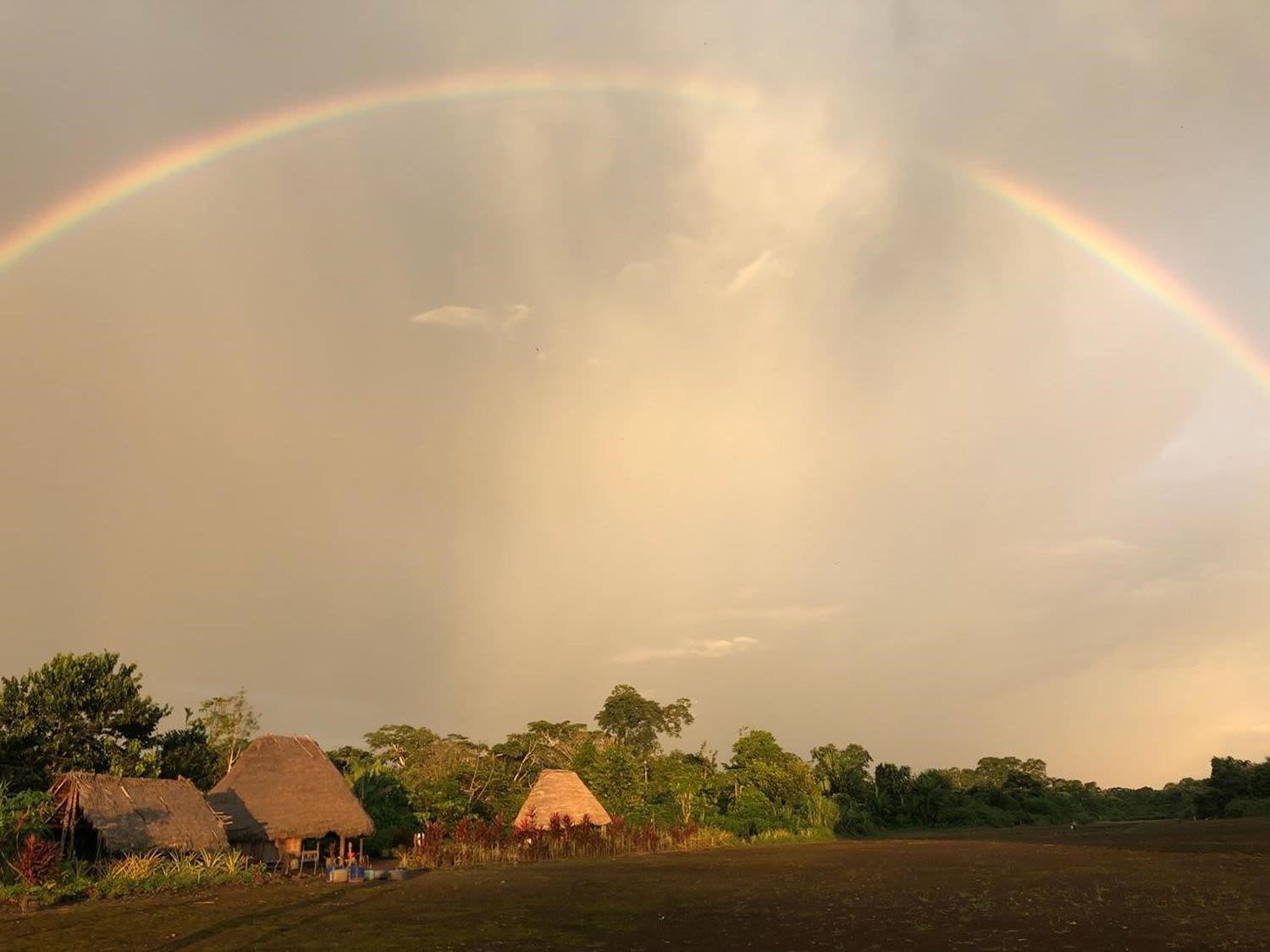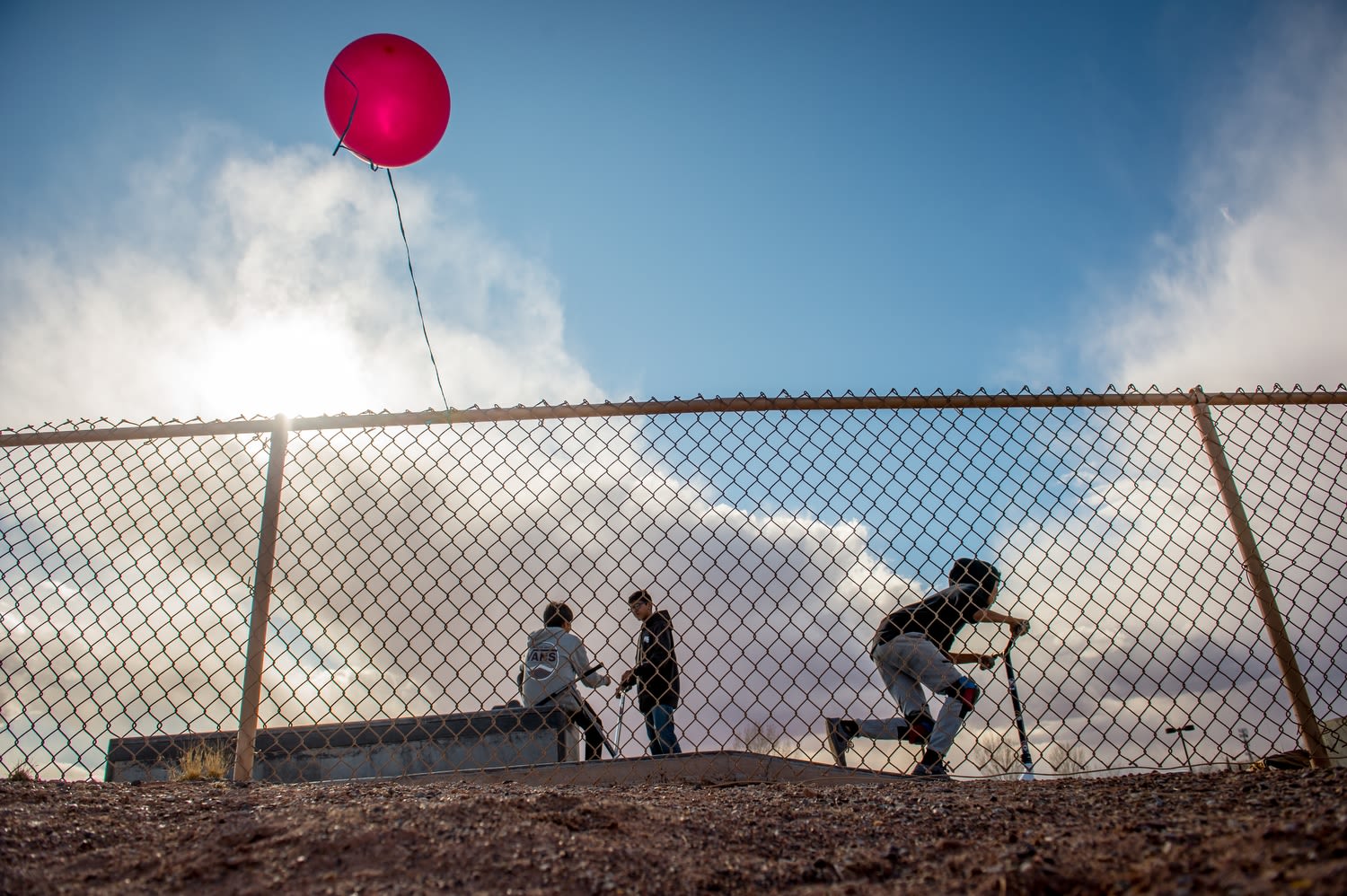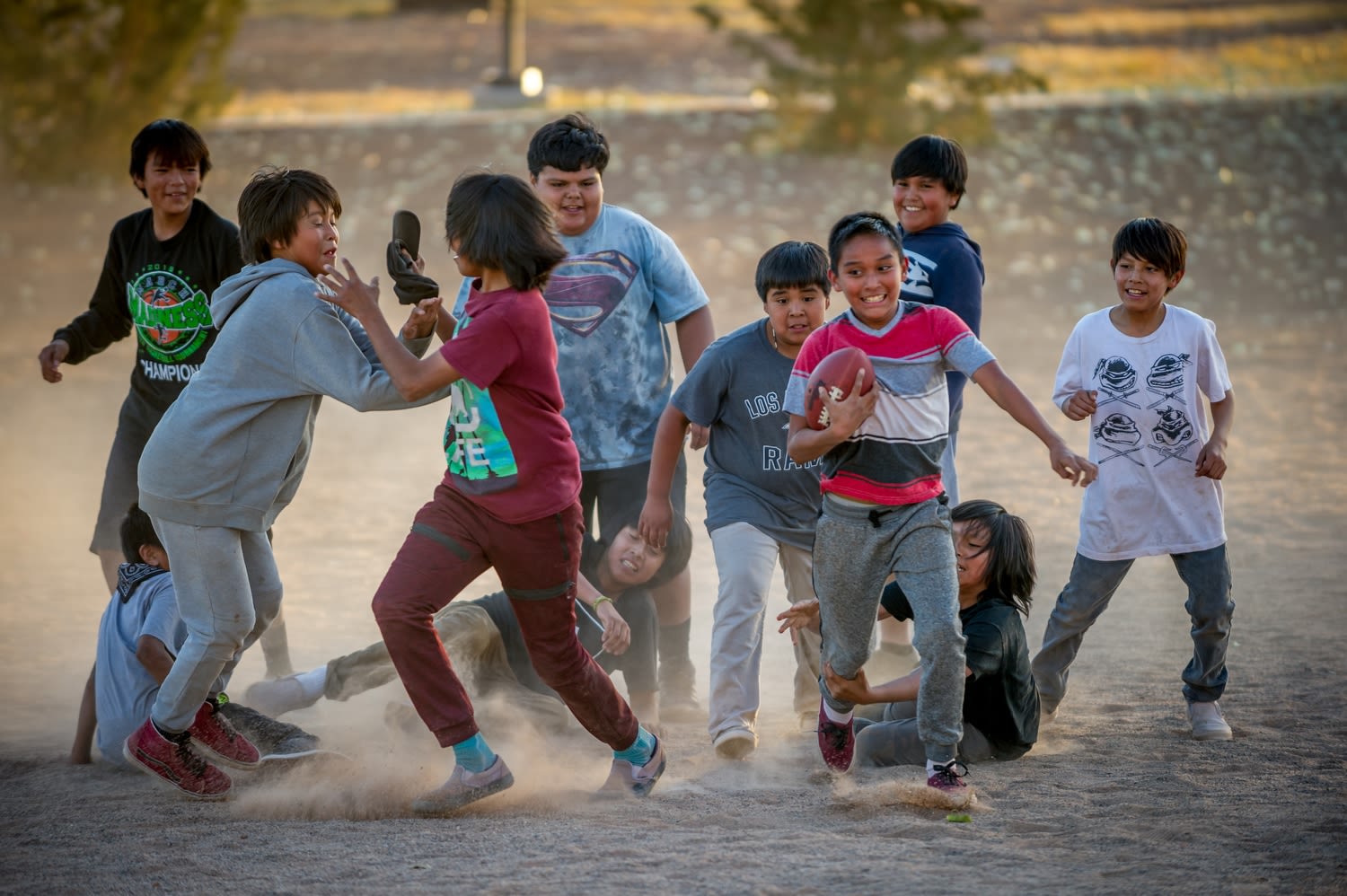 Diversity, Equity,
and Inclusion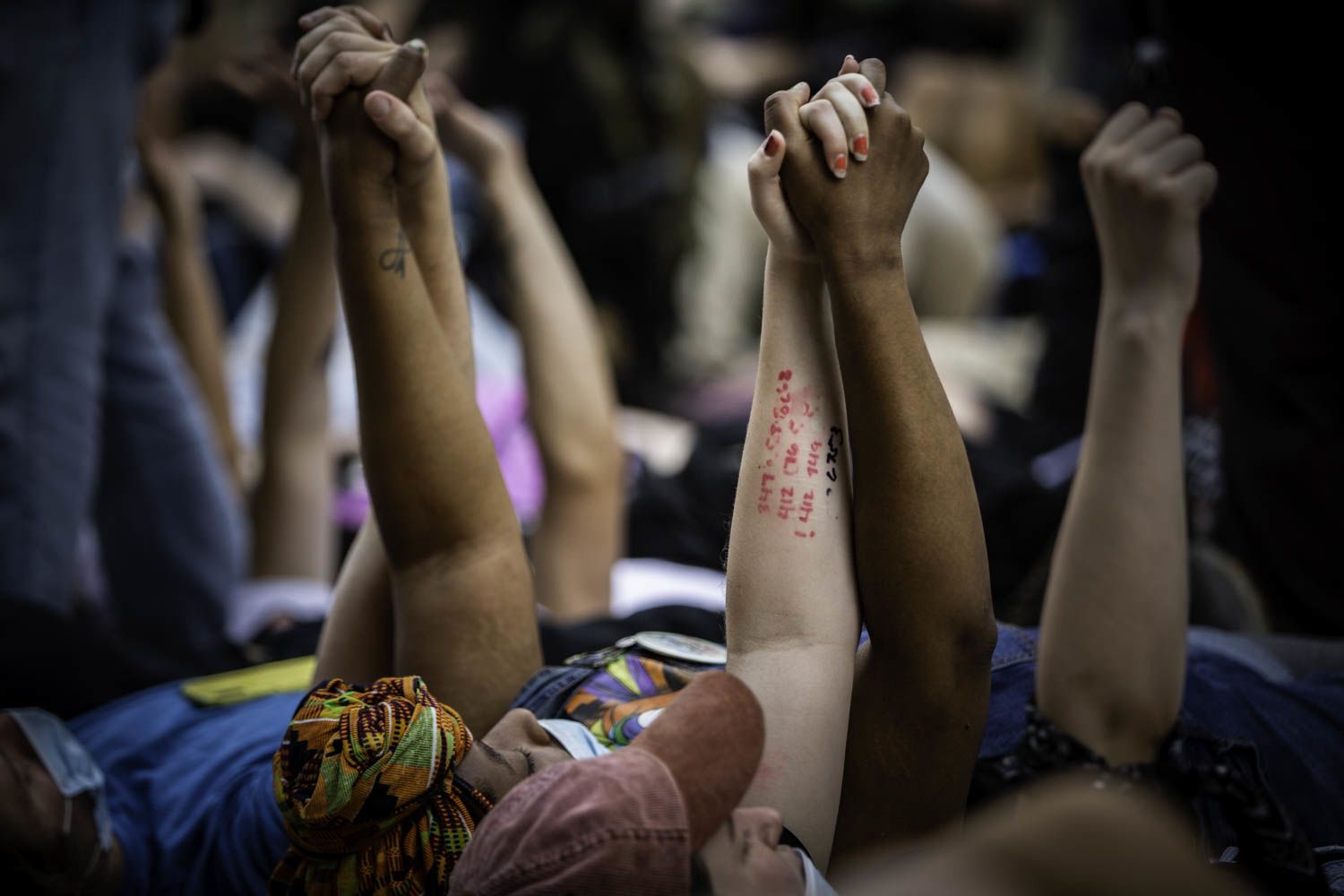 Above: Image by Maranie Staab. United States, 2020.
Above: Image by Maranie Staab. United States, 2020.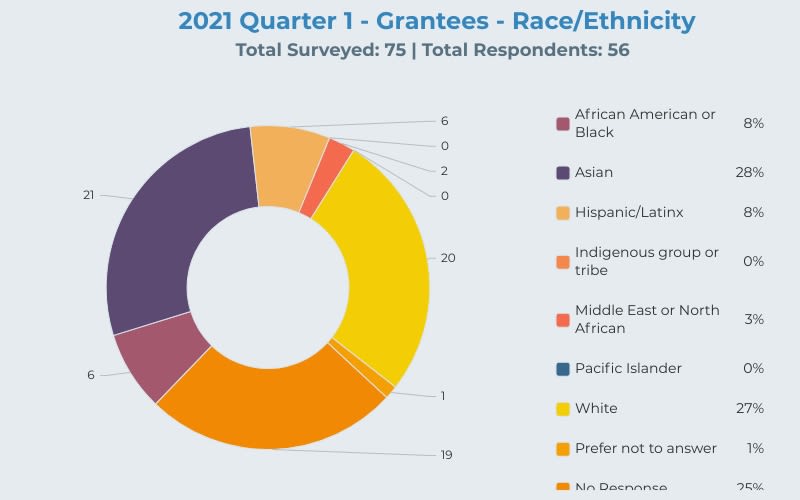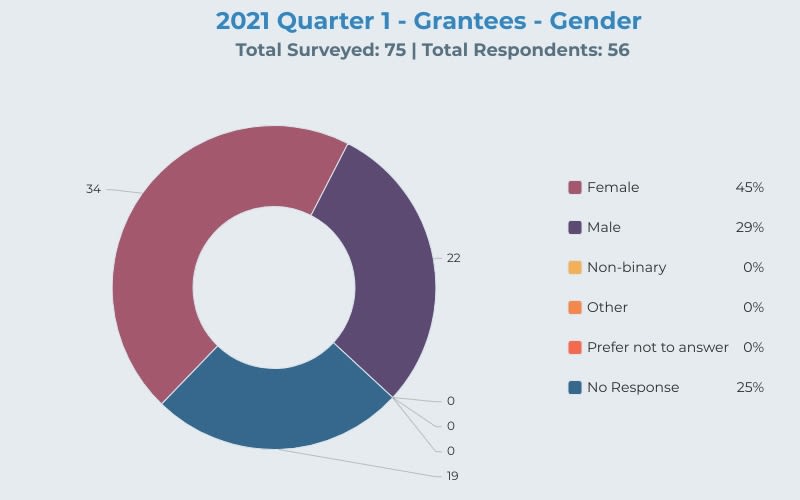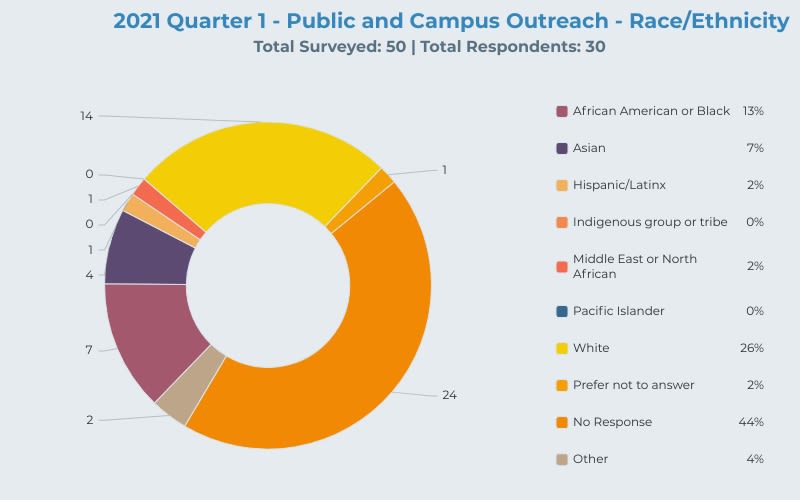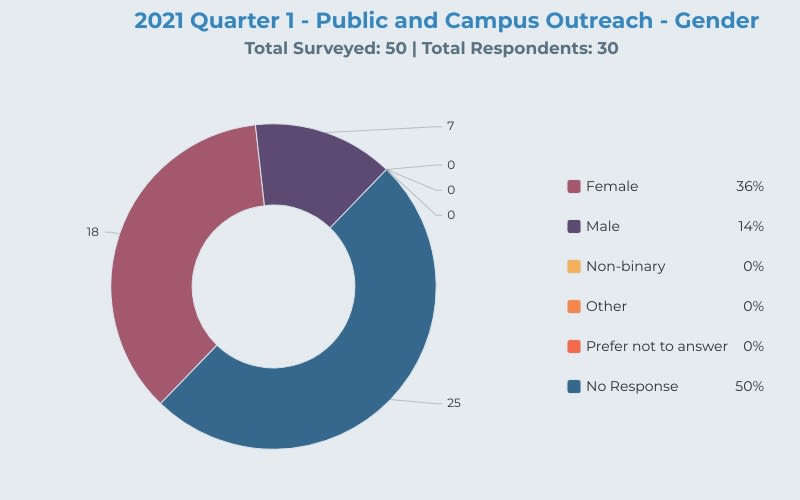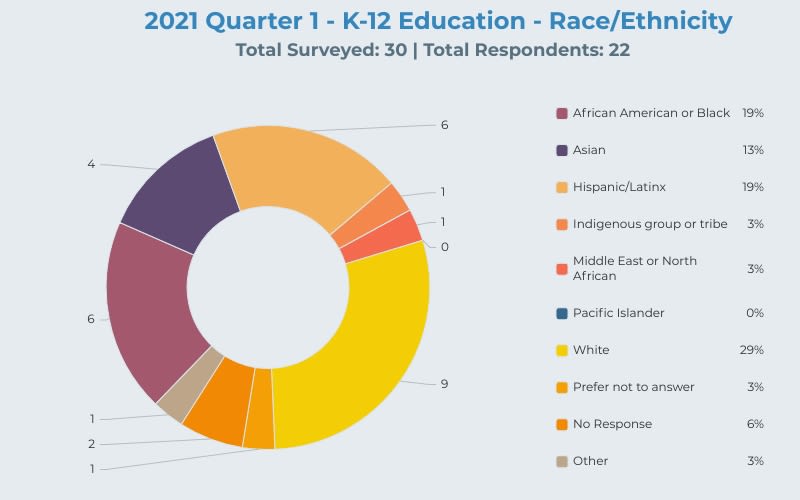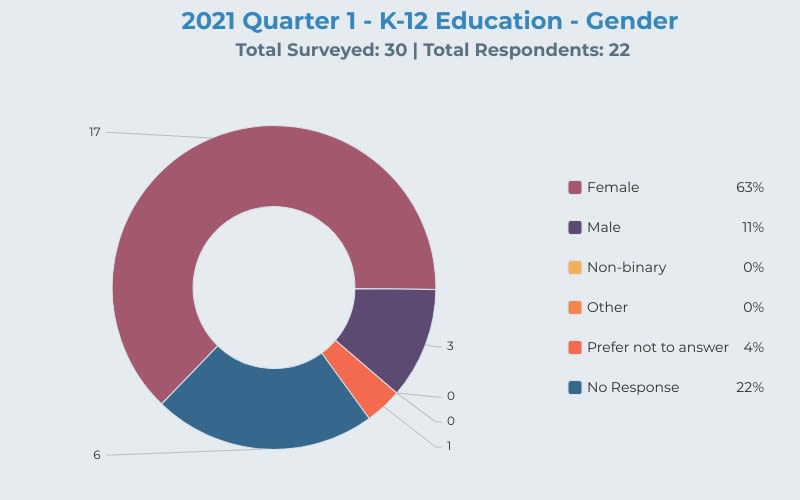 Our Diversity, Equity, and Inclusion (DEI) Statement explains that our mission  "...can only be achieved by actively cultivating diversity, equity, and inclusion in our work internally and externally."  The initiatives below capture a glimpse of the ways that our teams have worked this quarter to actively identify, pursue, and evaluate ways that the Center can advance equity through our programs and operations.
---
The Pulitzer Center's DEI task force, which includes representatives from all Center teams and is facilitated by our DEI lead, defined the following goals for monthly task force meetings:
1) To facilitate cross-team communication, ideas, and feedback  while leading teams in achieving the Center's overarching external organizational commitments.
2) To consult on DEI strategy, priorities, approaches, and accountability that cut across all teams and reflect internal DEI commitment." 
The task force also developed guiding questions for teams to use in establishing and evaluating their DEI priorities, and created the calendar for organization-wide quarterly reflections on progress towards each team's DEI goals. 
---
Seven Center staff members attended the Workplace Integrity Training from the Freedom Forum Institute's PowerShift Project. This training, which is geared towards journalism and higher education organizations, prepares participants to lead a four-workshop training for the staff at their organizations about how to create workplace environments, "...free of harassment, discrimination and incivility, and filled with opportunity, especially for those who have traditionally been denied it." Center staff who attended the training will facilitate the curriculum for Center staff this spring.
---
Using software from Otter.ai, the Pulitzer Center now offers closed captioning for all virtual events. The K-12 team also facilitated the first of what we hope will be many webinars with live interpretation in English and Spanish. The session connected K-12 students with Danielle Villasana, photojournalist  and contributor to The Everyday Projects, and Katelaya Nativi Bava, a transgender woman who worked with Villasana as part of the Women on the Move project from National Geographic to share her story of migrating from Honduras to escape persecution. 
---
The Pulitzer Center editorial and outreach teams collected the following demographic data from journalists who received grants or participated in outreach programs as part of the first quarter of 2021. This data is being used by several teams to set and evaluate goals aimed at advance diversity, equity, and inclusion.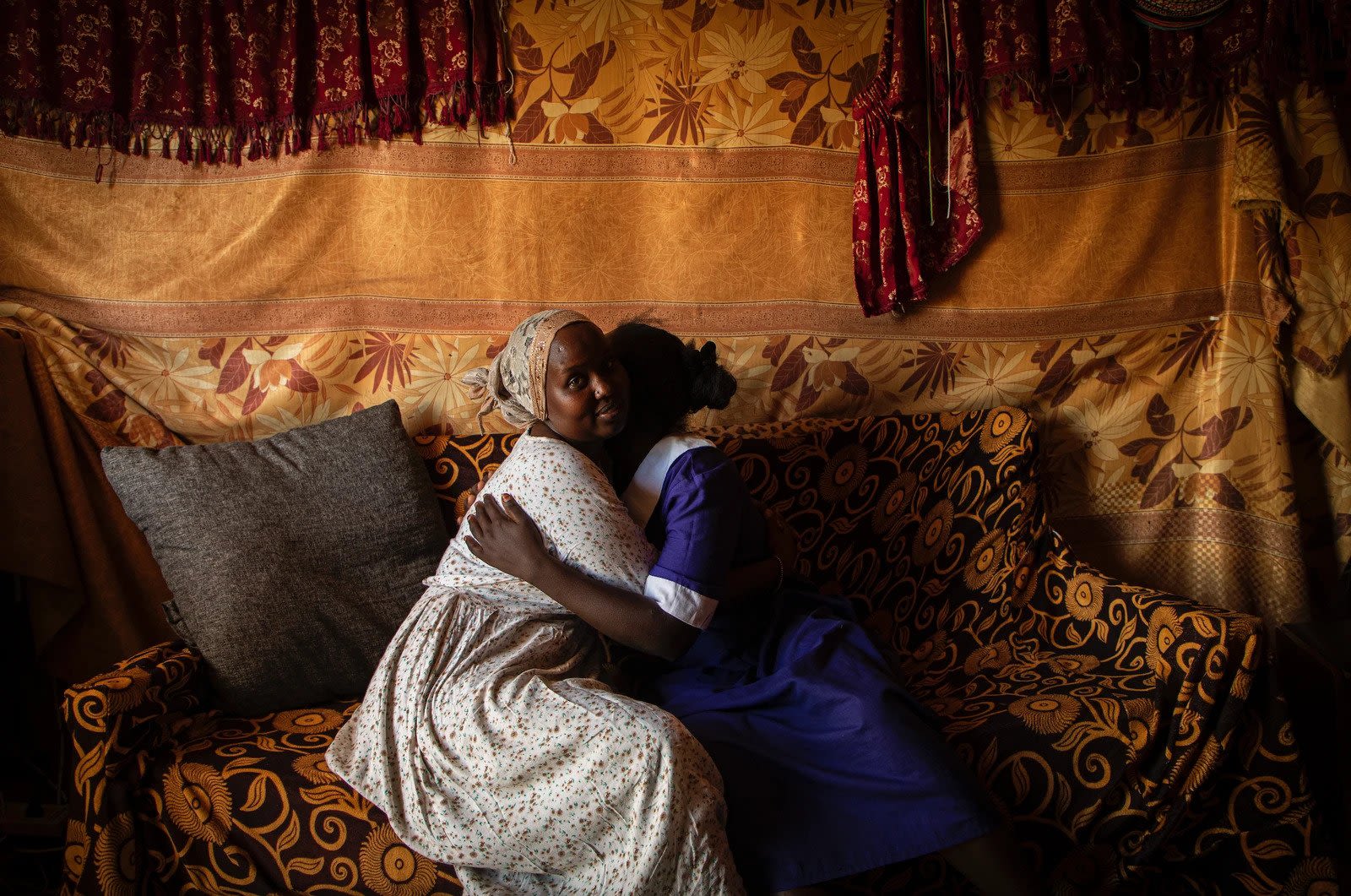 Above: Image by Will Swanson. Kenya, 2020.
Above: Image by Will Swanson. Kenya, 2020.
Support for the Pulitzer Center's work in 2021 has come from
Humanity United, Rockefeller Brothers Fund, Open Society Foundations, Charles Stewart Mott Foundation, Henry Luce Foundation, Ar­nold Ventures, Art for Justice Fund, Julian Grace Foundation, Facebook Journalism Project, Howard Hughes Medical Institute, the John D. and Catherine T. MacArthur Foundation,  One Earth Fund,  Fore River Foundation, Henry L. Kimelman Family Foundation, Norway's International Climate and Forest Initiative (NICFI), Poklon Foundation, the DC Commission on the Arts and Humanities, Chicago Council on Global Affairs, Trellis Charitable Fund, The Miami Foundation as part of the NewsMatch initiative, PIMCO Foundation,  Hollywood Foreign Press Association,  and our Campus Consortium partner schools.
This broad mix of foundation funding, along with continued core support from members of the Pulitzer family, board members, and many other generous individuals, ensures the independent journal­ism that is essential to our mission in these times. We are grateful to all who continue to sustain our work. We hope that others will join.
Become part of our story by donating today. Every donor at any level becomes a Pulitzer Center Champion! Learn more.
Background image:
- Illustration by Walnut Bird / Shutterstock. Undated.
---