Pulitzer Center on Crisis Reporting
2019 Annual Report
Good journalism, innovative educational resources, and deep community engagement are absolutely essential to bridging the divisions that threaten to rip our democracy apart. It is this belief that has driven the Pulitzer Center for the last 14 years.
In 2019, as you'll see in the pages that follow and in the highlights video, we made important strides toward bringing that message to audiences across the nation, and beyond. Dozens of regional newsrooms partnered with us on domestic stories with global impact. We placed special emphasis on reporting on climate change, both along the U.S. coastlines and in the world's major rainforests. Thousands of classrooms used our curricular materials to frame discussion of The 1619 Project.
Our journalist grantees and news-media partners produced some of the most significant reporting of the year—from the ten-part series on China for PBS NewsHour to Carol Rosenberg's Guantanamo reporting for The New York Times. We supported the year-long Associated Press series on Big Pharma's role in what is now a global opioid epidemic and the eye-opening series in the Milwaukee Journal Sentinel on the factors contributing to the rapid demise of Wisconsin's dairy industry. The 43 Reporting Fellows from our Campus Consortium partner schools completed projects in 29 countries.
We organized some 700 classroom visits, teacher professional-development workshops, and university symposia with our journalist grantees and education staff, reaching every state in the country. The focus is on forging partnerships that endure. We redoubled our commitment to diversity, equity and inclusion, working to ensure that our staff, grantees, news-media, and educational partners are as diverse as the issues on which we report.
We are so grateful to the donors who support our work and to the journalists and educators who make it strong. Together we have built a hybrid journalism/education model that is unique — and uniquely successful. With your help we can do so much more. Won't you join us today?
Emily Rauh Pulitzer, Chair
Jon Sawyer, Executive Director
In 2019 we approved 188 reporting projects by professional journalists. Many of those feature the collaborations and multiple outlets that are a hallmark of the Pulitzer Center. Our grantees had nearly 650 placements in more than 160 news media outlets.
---
A New Yorker feature story looks at America's longest war, and the heavy toll that the conflict in Afghanistan has taken on its civilian population.
The Associated Press's multi-continent, multi-part series on the opioid crisis shows how a U.S.  epidemic is rapidly becoming a global pandemic.
Carol Rosenberg reports for The New York Times on the Guantanamo Detention Facility. Rosenberg is the only journalist covering the story on a regular basis. 
A revealing 10-part series for the PBS NewsHour on China examines topics ranging from the U.S.-China trade and technology wars to its persecution of Muslim minorities.
Following the murder of Saudi journalist Jamal Khashoggi at the hands of his own government, Sarah Aziza reports on how the Saudi regime continues to target dissidents. Her work appeared in the Washington Post, The New Yorker, and other outlets.
Dairy farms are the economic engine that powers rural Wisconsin, but as the Milwaukee Journal Sentinel reveals in a multi-part series, globalization is extinguishing Wisconsin's iconic industry.
From Europe and the Middle East to the southern border of the U.S., an Associated Press series looks at how rich nations are shutting their borders to migrants escaping war and poverty.
"Before Ferguson, Beyond Ferguson" is a multi-year project that uses the 2014 police shooting of Michael Brown in Ferguson, MO, as reference point to examine decades of racial inequality. Presenting the stories in print, online, audio and video format, the work has featured in the St. Louis Post-Dispatch, the St. Louis American and St. Louis Public Radio.
Zahra Ahmad, a reporter for the Flint Journal and MLive takes a deeply personal journey back to Iraq, the land her parents fled when she was a child.
The support MLive-The Flint Journal and Zahra received from the Pulitzer Center was indispensable. In these bleak financial times in the news industry, our company doesn't have the means for special projects like this.
Collaboration
In 2019 the Pulitzer Center executed two major collaborative reporting projects focused on critical domestic issues.
Connected Coastlines
"Connected Coastlines" is a nationwide climate-reporting initiative supported by the Howard Hughes Medical Institute. 
At least 35 news outlets are focusing on the consequences of climate change in every coastal region in the country—up and down the East Coast, the West Coast, the Great Lakes, the Gulf Coast, Alaska, and Hawaii.
Taken
With Pulitzer Center support four newsrooms in Texas, Missouri, Illinois, and Kentucky produced 18 in-depth, data-driven stories on police methods used to seize and profit from personal property and cash.
The "Taken" initiative is supported by the Omidyar Network and other generous donors.
Bringing Stories Home
"Bringing Stories Home" is a wide-ranging initiative that has enabled small- and medium-sized newsrooms—the Baltimore Sun, Seattle Times, and Flint Journal, among others—to cover the big, underreported stories that affect us all.
The initiative combines direct support and education and community outreach to promote the public engagement that is essential for our democracy to thrive.
The initiative, made possible via a $5 million endowment gift from the Facebook Journalism Project, was launched in January 2019. The results in the first year:
Commissions for enterprise reporting projects with 80 news organizations
Stories published/broadcast in 29 news outlets serving 19 cities
22 university and K-12 events and four Bringing Stories Home lesson plans
---
The Pulitzer Center gave me the opportunity of a lifetime. For nearly a decade, I'd wanted to travel to an immigrant's hometown, to see what spurred them to leave and who/what they left behind. With the Pulitzer Center's support, my colleague and I traveled to southwest Mexico, to the hometown of an asylum-seeking family already in the U.S., to find out what life was like amidst cartel violence and what forced them to flee...These stories are only becoming more important today, as asylum laws change and Mexicans continue to seek refuge in the U.S.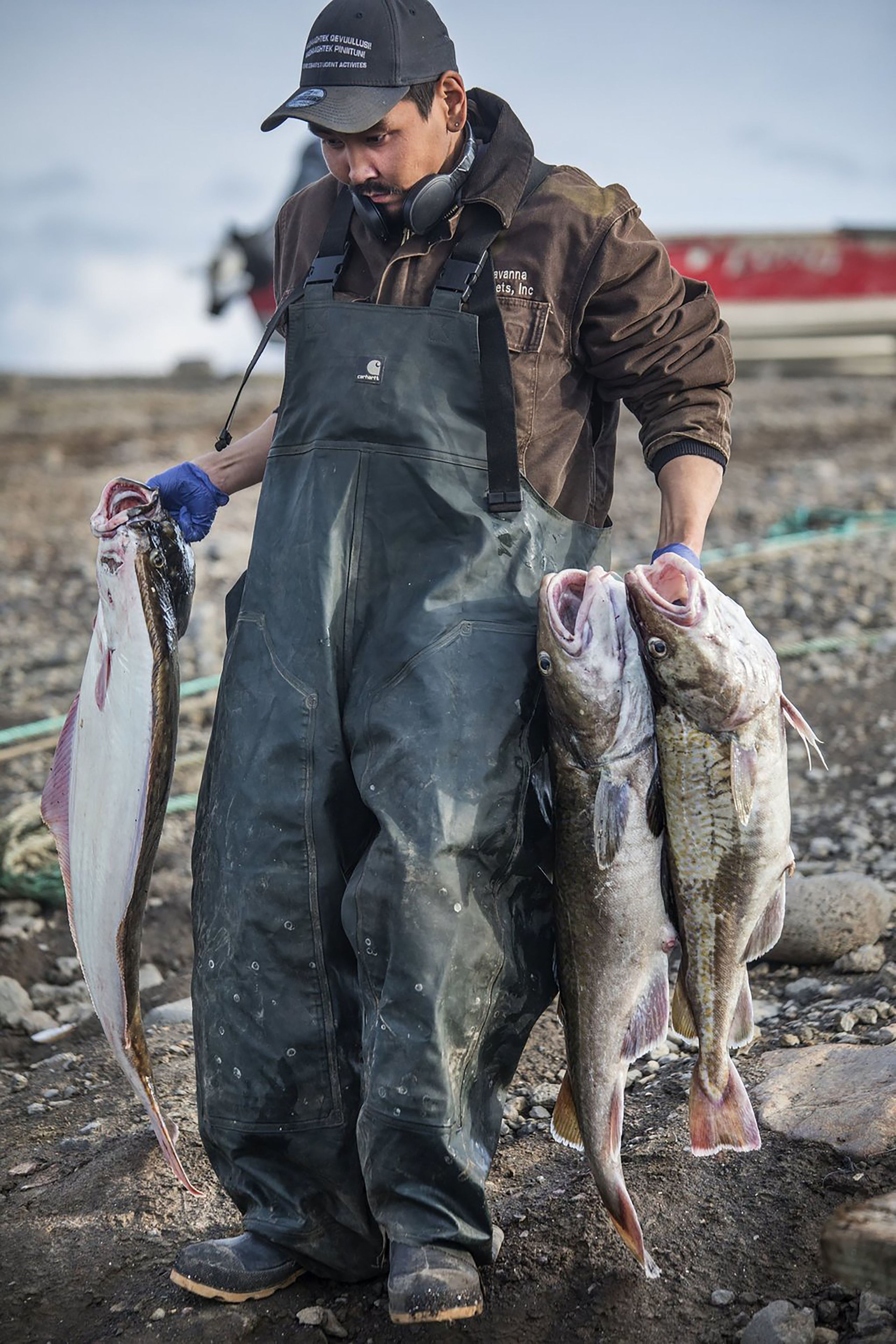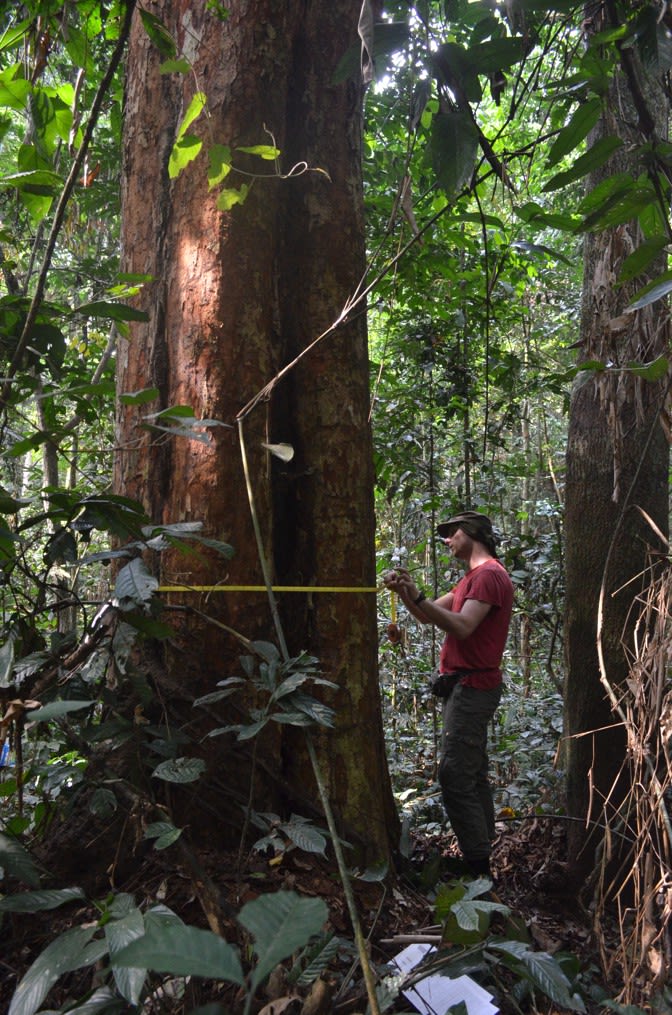 We've supported more than 45 projects with stories in 50+ publications/outlets. Journalists reporting for local, regional, and international media outlets have shed light on issues including complexities of commodity-driven deforestation, Indigenous youth-led resistance movements, and the notorious Amazon "Tipping Point" with its implications for our global climate system.

Rainforest Journalism Fund-supported stories have helped spur a nation-wide climate impact assessment in India, a government statement recognizing human rights violations in Maranhão, Brazil, and action by a public prosecutor to file a formal recommendation against illegal land titling in Pará, Brazil.

In July, we hosted the first Rainforest Journalism Fund convening in Manaus, Brazil, bringing together more than 60 regional and local journalists to hear from experts on topics ranging from geospatial mapping to investigative environmental reporting to engaging local voices in storytelling. We also supported Hostile Environment and First Aid Training for 21 journalists.
I feel grateful for the Pulitzer Center because it gave me the opportunity to tell stories in depth and in very difficult locations. Without its support, these stories that have barely any international media coverage wouldn't see the light. But mostly, it is important for me to remark that when I speak about "Pulitzer Center," I'm speaking about that amazing human team who works every day to let us do our work safely and with extraordinary support.
Our Campus Consortium expanded to over 35 members this year. More than 6,500 people attended more than 240 university events. 
---
Career Development & Mentorship: 
At South Dakota State University, University of Missouri, and Wake Forest University, students engaged in hands-on podcasting and photography workshops with grantees Phillip Martin, Amy Martin, and Daniella Zalcman.
Unique Programming:
The College of William & Mary continues to host an intensive course that pairs university students with our grantees. Partners Boston University and Johns Hopkins School of Public Health as well as the City Colleges of Chicago held symposia on a range of issues, from public health to globalization.
Growth: 
In 2019, our consortium grew with the addition of five new partners: School of the Art Institute of Chicago, Hampton University, Swarthmore College, University of Richmond, and the University of Wisconsin-Madison.
Issue Exploration: 
Conversations surrounding migration and mental health took place at Northwestern University Medill and Syracuse University. Audiences at Elon University and Forsyth Technical Community College engaged with reporting on the  future of food.

Reporting Fellows
The Pulitzer Center awarded reporting fellowships to 43 students from the Campus Consortium.
They traveled to 29 countries to cover stories on critical issues related to climate change, immigration, global health, cultural identity, and women's empowerment.
---
Reporting Fellows published stories on the HIV crisis in Venezuela for Foreign Policy, diabetes in Senegal for Global Health Now, and interfaith conservation efforts in Lebanon for The Ecologist. A story on energy security in Bhutan and another on relocation of settlers near Manila Bay were published in Mongabay.
The Pulitzer Center took my ambitions seriously. I can't say enough about the confidence that has given me.
The Washington Weekend in October brought together our Reporting Fellows from partner universities, community colleges, schools of public health, HBCUs, and journalism schools. They presented their work and met with Pulitzer Center grantees and other journalists at an all-day event hosted by National Geographic.
The Pulitzer Center Student Fellowship was, hands down, the best part of my graduate journalism school experience. From the start, it challenged me to hone my pitch skills, tested my chops as a reporter and allowed me to share the stories of vulnerable communities.
---
Our Reporting Fellows and Alums received awards and recognition from the Overseas Press Club Foundation, SPJ, ProPublica, International Women's Media Foundation, Mitchell Scholarship, Stockholm Independent Film Festival, BAFTA, Vancouver Queer Film Festival, DOC LA Film Festival, and the Rhodes Trust.
---
---
We continue to provide opportunities for our Alums—maintaining a Facebook group, organizing events, and co-sponsoring film screenings. Many have landed jobs at leading news media outlets—The New York Times, San Francisco Chronicle, Slate, VoxMedia, National Geographic, BuzzFeed, CNN, and NBC. 
Being a Pulitzer Reporting Fellow offered me the opportunity to have real experience in journalism. It strengthened my skills in learning to relate to people in another culture and my ability to work effectively as part of a diverse team.

Secondary Schools
We reached more than 4,000 classrooms through 425 events and curriculum distribution.
Expanded Teacher Training:
Over 800 teachers connected to Pulitzer Center staff and journalists through 31 workshops in partnerships with school districts and universities in eight cities to explore ways of integrating news and journalism skills into diverse curricula.
---
---
A growth surge in programming nationwide connected journalists, staff, and reporting to communities from Seattle to Tucson to Milwaukee to Baltimore. Our education program reached thousands via in-person events. Our partnership with The 1619 Project brought our curricular resources to some 3,500 classrooms.
---
Workshops Elevating Students' Voices:
From student films produced in partnership with Chicago nonprofit Free Spirit Media to the third annual Everyday DC photo exhibition in partnership with DC Public Schools, hundreds of students nationwide produced writing, art and advocacy projects in response to workshops and field trips led by Center staff and journalists.
---
---
Digital initiatives:
Nearly 1000 students from 21 states engaged in our letter-writing and poetry contests, and 2,500+ students connected to journalists on Skype as part of over 115 events. Our newsletter membership more than doubled.
---
The 1619 Project
Our education partnership with The New York Times Magazine on The 1619 Project launched the Pulitzer Center into transformative, deep conversations about United States history on the 400th anniversary of the arrival of the first enslaved Africans to our shores.
For The 1619 Project—the brainchild of journalist Nikole Hannah-Jones published in a special print issue of the Magazine—we developed free curricular resources and created in-class, campus-wide, and public events.
---
Highlights include:
Tens of thousands of students in all 50 states engaged with the curricular resources, which include reading guides, lesson plans, and extension activities.
Tens of thousands of copies of the magazine were shipped by The New York Times and the Pulitzer Center to students and educators at K-12 schools, community colleges, HBCUs, and other campuses. 
Five school systems adopted the project district-wide: Buffalo, New York; Chicago; Washington, DC; Wilmington, Delaware; and Winston-Salem, North Carolina.
Pulitzer Center events were organized with Hannah-Jones in five cities and at educational institutions including Whitney Young Magnet High School, Wilbur Wright College of City Colleges of Chicago, University of Chicago, School of the Art Institute of Chicago, Winston-Salem's RJ Reynolds High School, Washington, DC's Dunbar High School, and HBCUs Howard University, Hampton University and Huston Tillotson University.
On Twitter,  Dr. Janice K. Jackson, CEO of Chicago Public Schools, praised the thoughtful conversation with Chicago students by Hannah-Jones and NYT Magazine editor Jake Silverstein: "It's clear that the #1619Project will resonate with our students for years to come." 
---
Public Events
We reached more than 6,600 people at more than 35 public events in 2019.
---
Beyond Religion: Religion was the focus of this year's annual conference. With the support of Henry Luce Foundation we shared the work of journalists exploring religious issues around the globe, from peacebuilding and fundamentalism to science and the environment.
Film: Nearly 900 people viewed our grantees' films at the Environmental Film Festival, the Consortium of Universities for Global Health conference, and two premieres for the work of Callum Macrae and Erin McGoff.
Talks @ Pulitzer: In 2019, Pulitzer Prize winner Maggie Michael joined Pulitzer Center executive director Jon Sawyer in conversation about the humanitarian crisis in Yemen and the roles of regional and international players. Among other journalists and reporting fellows who came to Washington, DC, to share their work: Frederick Bernas, Patrick Brown, Jacopo Ottaviani, Thea Piltzecker and Liz Scherffius.
Photography: The photography of Nariman El-Mofty was displayed at two exhibitions this year—Photoville in Brooklyn, and Dupont Underground in Washington, D.C. El-Mofty's work in Jalila: Surviving War and Famine in Yemen won a Pulitzer Prize this year with Michael and the rest of the AP team. Over 150 students saw the photography at Photoville; the organization estimates that more than 102,000 people attended the overall exhibition.
Awards
In 2019, Pulitzer Center grantees and reporting fellows received 40 awards in recognition of their reporting.
Highlights include:
"Yemen's Dirty War" by Maggie Michael, photographer Nariman Ayman El-Mofty, and video journalist Maad al-Zikryare, Associated Press
Pulitzer Prize for International Reporting
2019 McGill Medal for Journalistic Courage 
Michael Kelly Award, Atlantic Media
Olivier Rebbot Award for best photographic news reporting from abroad, Overseas Press Club Awards
Tom Renner Award, Investigative Reporters and Editors
---
"Breathtaking: Gasping for Air Across the Globe" by Larry C. Price, Undark
Environmental Reporting Award, 2019 George Polk Awards
Al Neuharth Innovation in Investigative Journalism Award, small newsrooms, Online Journalism Awards
Digital Media Award, 25th Annual Health Care Research and Journalism Awards, NIHCM
---
"From Arizona to Yemen: The Journey of an American Bomb," Jeffrey E. Stern, The New York Times Magazine
Joe and Laurie Dine Award for best international reporting in any medium dealing with human rights, Overseas Press Club Awards
Award for International News, Amnesty International USA Media Awards
---
"For Many of Japan's Elderly Women, Prison Is a Haven," Shiho Fukada, Bloomberg 
Feature Photography Award for best feature photography on an international theme, Overseas Press Club Awards
---
"Threshold Season Two: Cold Comfort" by Amy Martin and Nick Mott, Threshold
Award for News Series in the category of Small Market Radio, Edward R. Murrow Awards, RTDNA

---